This post may contain affiliate links, which means we may receive a commission if you purchase through our links. Please
read our full disclosure here
.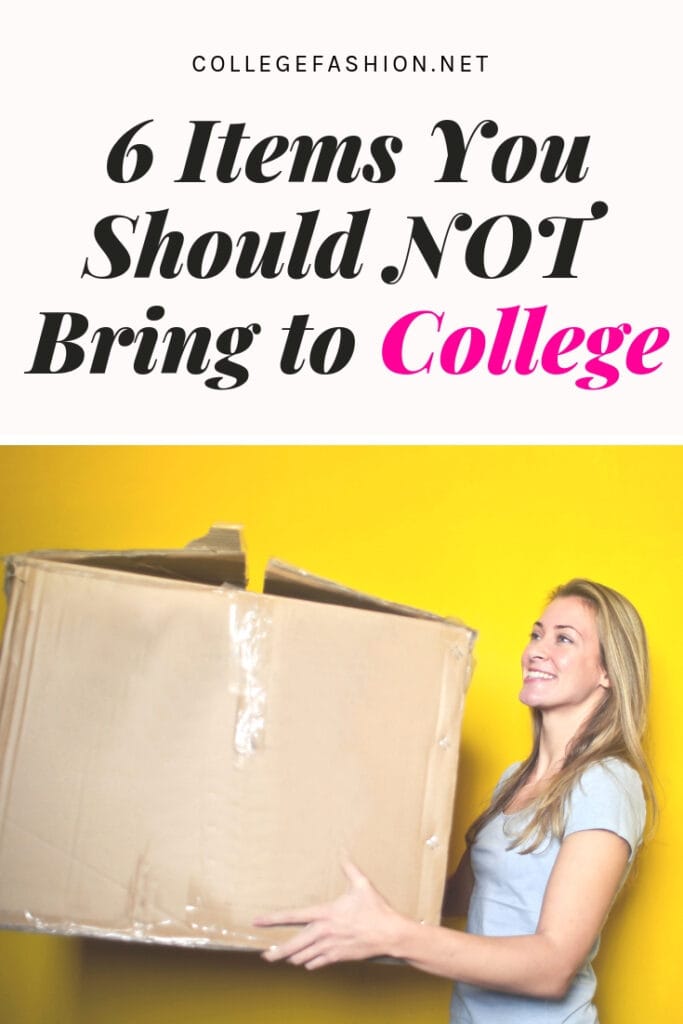 Starting my freshman year, I was as prepared for school as they come. Room packed weeks before move in, spreadsheets full of what I'd bring with me. (See our college packing list to start making one of those yourself.)
The most exciting part about college was being able to start over in my own space that I could decorate however I wanted. I spent hours looking online at bedspreads, room decorations, and color schemes for my dorm room.
However, once I got to school I wasn't prepared for how much stuff I never actually used and ended up bringing back home over Thanksgiving break. There are definitely some products I regret bringing to college.
When packing for college, the goal is to have a lot of items that do "double duty" or make efficient use of your limited space. In many ways, less is more.
Here's my ultimate list of what NOT to bring to college, and some ideas for what to pack instead.
1. Formal Dresses
Optimistically, you'll be going to a ton of cool parties, formals, galas, and other events. But realistically, freshman year is all about finding clubs you want to get involved in. Most initiation events and formals won't take place until the very end of the year, and a lot of schools won't even let you rush until second semester of sophomore year.
I brought a ton of old homecoming and cocktail dresses to school, but most of the time when you go out, you're going to want to keep things casual. Don't waste the closet space on dresses you won't even use. Plus, when living in a college dorm it's easy to grab a dress from a friend for a fancy event at the last minute.
Indeed, high school formal dresses are the definition of what not to bring to college.
If you are looking for a formal dress to bring, check out this LBD from Lulu's instead: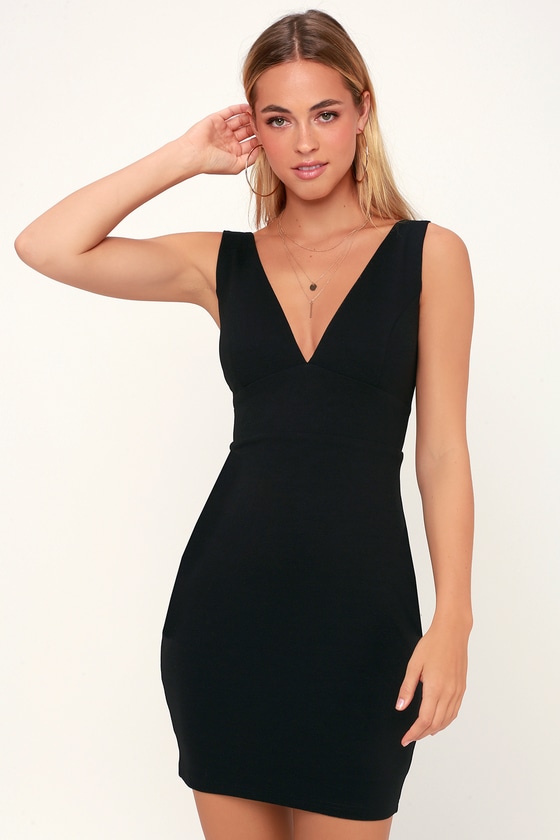 By sticking with a simple black dress, you can change up your look with accessories and layer shirts and jackets on top for versatility.
2. What Not to Bring to College: Full Dishwear Sets
I thought I was super prepared by bring a full 4-person set of ceramic dinner plates, small plates, bowls, etc… But actually, it just made my duffel home for winter break super heavy!
Don't get me wrong — plate sets are great to have and super convenient when your delivery food doesn't come with a ton of packaging. But make sure you think about the size and quantity of what you're bring with you, and how that fits with your lifestyle.
For many freshman, you'll be living on campus with access to a dining hall. There's not really a need for plates besides a late night ramen or pizza delivery. If you're living in an apartment off campus or with less access to a dining hall, then is the time to start investing in more flatware.
Even at a school like mine where there's no dining hall, all you really need is a plate or two for yourself and your roommate. Anything else for guests is usually a lot easier to clean up if it's paper and will save you a ton of time washing dishes!
I would recommend starting with a couple of these super cheap and cute plastic plates from Target: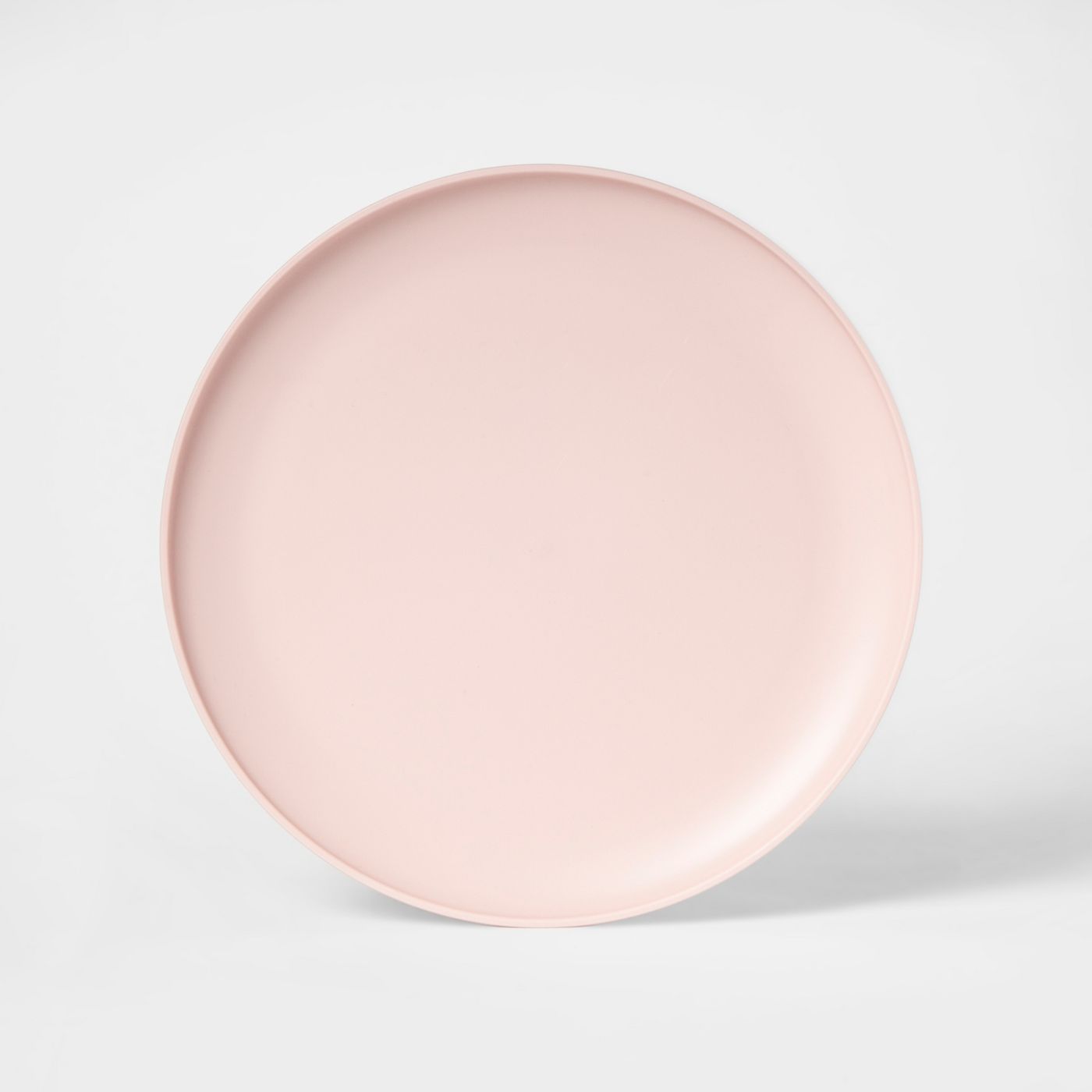 They're microwave and dishwasher safe, come in a ton of cute colors, and are easy to replace if you need more of them. Leave the cute plate sets for when you have the space to store them and the full kitchen to cook with them!
3. An Iron/Steamer
Don't get me wrong – knowing how to properly iron clothes is a MUCH needed adulting skill. However, based on the how many pieces you will actually have to iron, it's worth skipping the extra bulk of an iron and board or a steamer.
First off, outside of clothes for a job or internship, many of the sweatpants (realistically) and jeans/cute tops combos (optimistically) you'll be wearing on the daily won't require ironing.
Second, the possession of the iron in one's dorm implies that the person has the motivation to wake up early enough to actually iron their clothes…
Yeah, I think that's enough said.
A great alternative to keeping an iron in your room is getting one to share among friends for once-in-a-while use by everyone Or, for when you're headed out the door, a flat iron is perfect for removing wrinkles at the last minute (just swipe quickly to avoid burning).
4. A Wall Calendar
In the days where Google Calendar reigns supreme, most people don't even bother keeping a physical calendar at all. But if you're anything like me, you like to plan your whole week out right in front of you and be able to take a quick glance to see what's going on whenever you like.
Despite my archaic paper ways, I found that hanging up an actual calendar in my room was more work than it was worth. Even a whiteboard calendar took time to set up for each month! The days flew by and pretty soon I found myself looking up at a calendar that said "January" in late May.
A great alternative for those not ready to head to the digital world is a portable agenda or planner. It takes the hard-copy aspect of planning that I like and combines it with a way more portable medium so that you can check and edit your plans wherever you may be!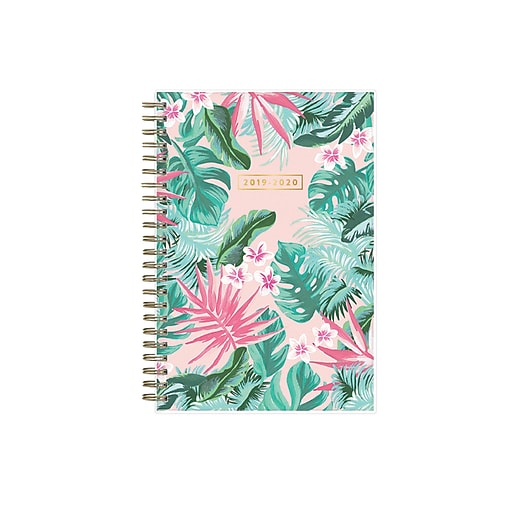 This planner from Staples is my favorite! It's not too big (5″ x 8″), and it comes in a super cute design so you'll always remember to bring it with you. There's a monthly overview for every month, and each week gets a full page for all the nitty-gritty details of your plans. Plus, this is the exact same planner I have – we can match!
5. A Blender
The thing I was most excited for freshman year of college was being able to make my own smoothies every morning! Until the first day of class when I went to start my blender at 9am and both of my roommates were still asleep…
A blender is a great idea for a healthy, DIY start to your morning. But logistically, it's not great for a college dorm. That's why it definitely makes our list of what not to bring to college.
Most dorms have "quiet hours" in the morning, so running a blender before class might be off the table. Also, the super thin walls aren't great for reducing noise and the roomies may not be happy with the crunch of frozen strawberries early in the morning.
Having a blender also means that you'll be keeping fresh fruits, yogurt, and other smoothie making supplies on hand — which isn't exactly ideal for a dorm mini-fridge situation.
For me, the best solution was to pass on the smoothie and find another breakfast go-to while splurging on a smoothie from a local cafe a couple of times a week.
If you don't have a budget to have breakfast out but still want to have a fun morning drink, try making tea at night and keeping it in the fridge for iced tea in the morning! If you're not a tea person, another one of my refreshing favorites is putting fruit, lemons/limes, or mint in a bottle of ice cold water for a yummy infused drink. Tasty and hydrating!
6. Trendy (Impractical) Shoes
We all have that pair of Steve Madden platforms or funky boots sitting in our closets, waiting for the perfect, Instagrammable outfit. As a lover of funky shoes, it pains me to say that college isn't always the place for them.
For class, running errands, working out, and hanging around the dorm, sneakers are an essential. For work, maybe a nice pair of flats or booties. For a night out, a cute pair of heels. Now that you're a busy college girl, there won't be a ton of places to rock super trendy, impractical shoes. (See our list of college girl shoe essentials for the shoes you actually need.)
Instead, try and maximize the shoes you do have. Pick out work shoes that are office friendly but still stylish enough to wear on a dinner date or a girls night out.
Invest in a couple of pairs of sneakers that are comfy enough to pound the pavement while staying gorgeous enough to accent any outfit. Like these, for instance:
Canvas or suede sneakers like this Tretorn pair from Shopbop hits exactly that sweet spot. They have a thick enough sole to keep you comfy after a day on your feet, but still add some amazing details and funky colors to your outfit!
College is all about doing a lot for a little and learning how to get the best bang for your buck. The best thing to keep in mind when packing is to know your habits and take note of the things you use and things you don't to streamline the packing process!
What do you think of our list of what not to bring to college?
What items did you end up bringing home early? How do you save money and space in your dorm room?
Comment below with items you won't be bringing back next year!