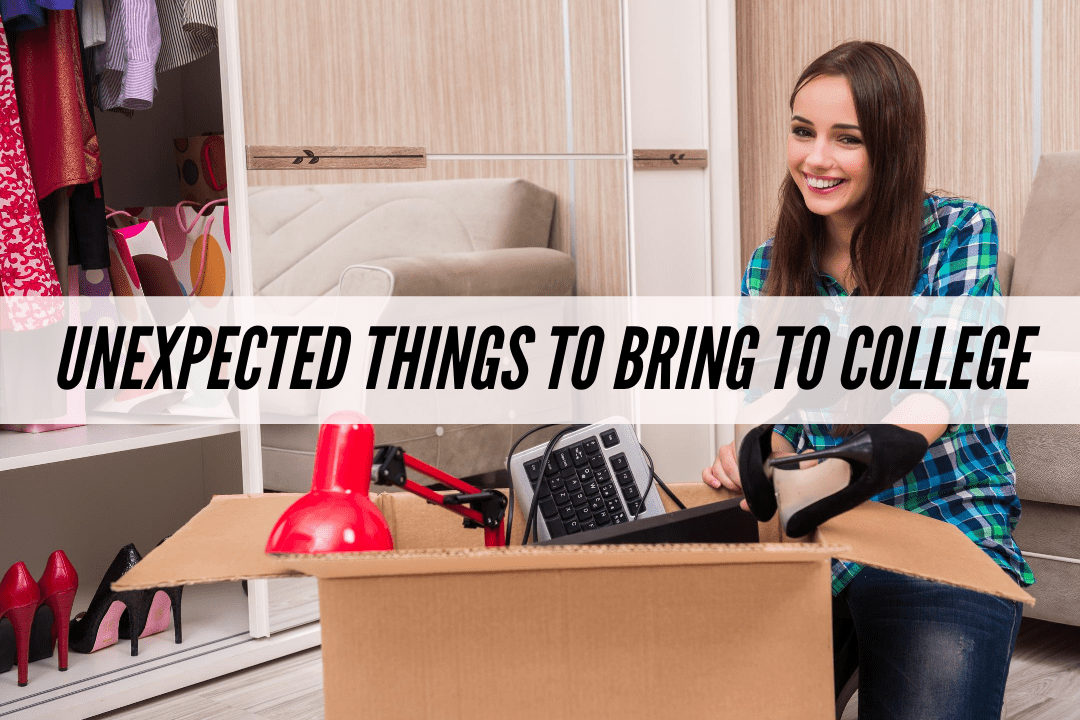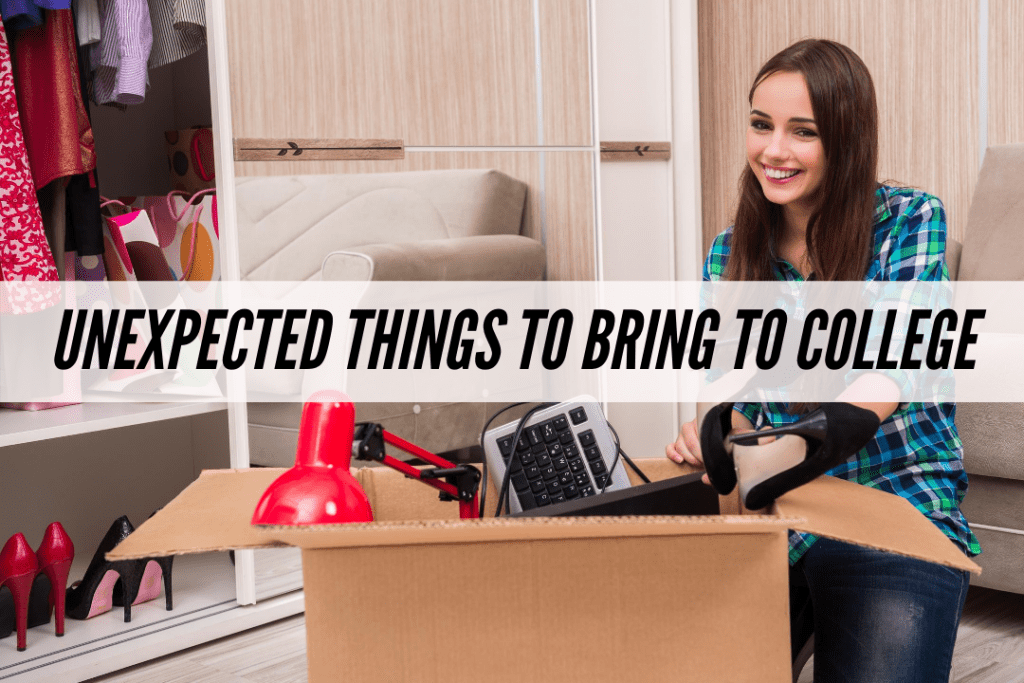 Today I'm sharing some unexpected things to bring to college, items you will be glad you have when you arrive on campus.
Getting ready for college can be stressful, especially if you are a freshman. There are so many things that you need to buy and thinking of all of them may seem impossible.
You may end up forgetting something important or if you are new to college, you may not know some of the must-haves.
No need to worry though because this post will show you 15 unexpected things to bring to college that you may not have thought of!
1. Lanyard
When you go to college, you are going to find yourself with several things that you need to carry with you at all times.
That is why a lanyard is a must-have for college because it is an easy way to bring all your keys, cards, etc. with you wherever you go.
This customized college lanyard will make your life much easier and you can find it in any college colors or with any college logo that you need so you can also show some school spirit!
2. Small Fan
A small fan is also an unexpected thing to bring to college — but it's a must-have!
If you are living in a dorm or even an apartment, you should get a small fan for your room to keep yourself cool, so you do not have any disputes with your roommates about the temperature of the air conditioning.
Also, if you are at a college where the weather is normally warm, a fan is a great thing to have.
This desk fan will keep you cool and it is also a cute fan that will be able to fit on your desk or any other type of furniture that you have in your room.
3. Single Serve Coffee Maker
This Sboly coffee maker is definitely something you need for college if you love coffee!
This single serve coffee maker is a must-have because you may not have time to go pick up a coffee at Starbucks while on your way to class. Also, you probably won't drink a full pot of coffee every day.
Therefore, you can keep this in your dorm room or kitchen of your apartment to quickly make your coffee in the morning and leave with the travel mug that comes with it.
4. Clothes Organizer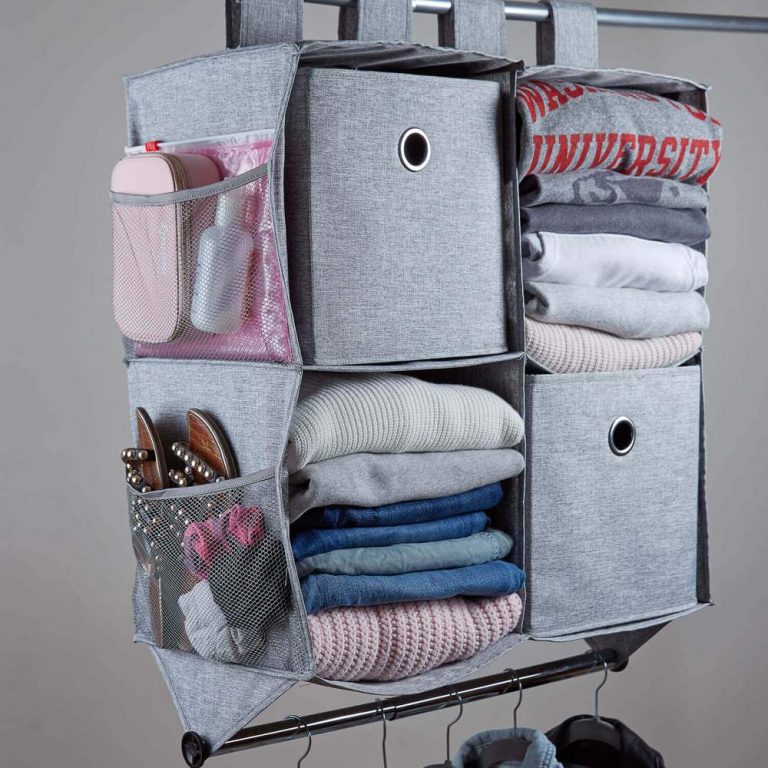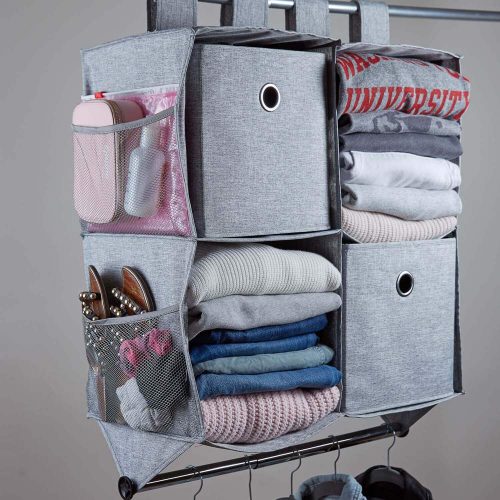 If you have a lot of clothes or you are living in a dorm room, a closet organizer is something you may not have expected that you would need for college.
Trust me on this — dorm closets are almost always extremely small, so having some extra space to store your wardrobe is essential.
This cube closet organizer will keep your closet organized, and you won't have to worry about fitting all of your clothes in your closet because it adds a lot of extra storage space!
5. Rain Boots
If you are going to a college where it rains frequently, you may not have thought of purchasing rain boots.
In college, you usually have to walk to class or be on campus for long periods of time, so if it is raining, rains boots are definitely something you should have.
These pink Hunter rain boots are known for being high-quality rain boots and they are a super cute way to look cute even in your rain gear!
6. Hanging Jewelry Organizer
Since dorm rooms can be on the smaller side and keeping all of your stuff organized is important, getting an organizer for your jewelry is a must-have.
This hanging jewelry organizer is perfect because you can hang it up in your closet, so it won't take up space in your dorm.
Also, it has enough space to keep all your jewelry pieces organized and will make finding what jewelry you want to wear much easier.
7. File Organizer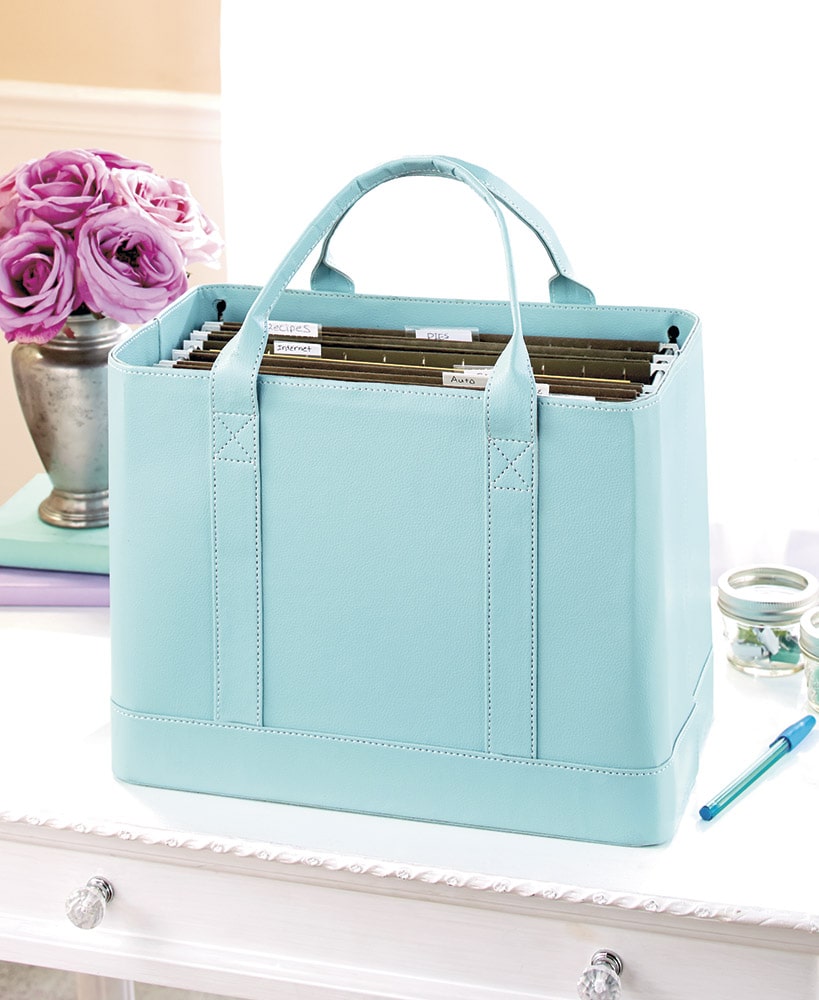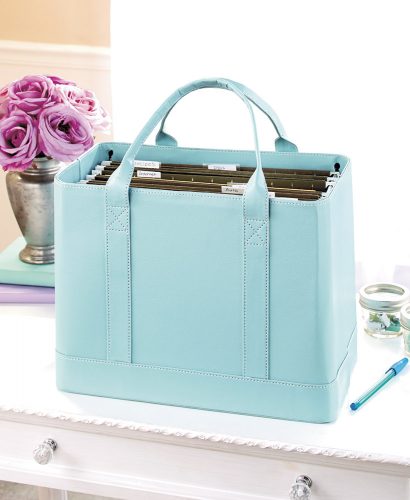 You will get a lot of paper in college between your assignments, tests, etc. Therefore, you will need something to store all of your files in to keep your desk clean.
This portable file organizer is something you should purchase because it will keep all of your papers organized and it will easily fit on your desk.
Also, if you need to travel with it, it has a handle to make it portable.
8. Laundry Bags
Dorms and apartment complexes often have laundry rooms where you will need to do your laundry.
In order to save yourself time and keep your clothes from getting ruined or lost, laundry bags are an unexpected thing to bring to college that will really change your life.
This mesh laundry bag set will make doing your laundry so much easier because they come in multiple sizes to fit any type of garment you need to wash and they will make sure your clothes stay perfect!
9. Reading Lamp
If you like to do your work at home, you should purchase a reading lamp for your dorm!
This is also true if you are living with a roommate because if they need to sleep, having a reading lamp will allow you to stay up with waking them.
This lamp with organizer provides you with a way to have light in your room anywhere because it will fit perfectly on a desk, bedside table, etc. (It's actually a favorite here at CF, too — we talked about it in our list of essentials for an organized room!)
Also, it even has an organizer attached to it where can place your phone and other items to help you stay organized.
10. Shower Caddy
Living in dorms may lead to you having to share a bathroom with other girls, so you will definitely need to purchase a shower caddy.
You will not be able to leave your things in the bathroom, so this will make bringing all of your items much easier.
It can also work for in the shower because you can hang it in the shwoer stalls or simply just bring it with you.
This mesh shower caddy will do just that because it has multiple compartments to store all your items and it is small enough that you won't have to worry about carrying it to the bathroom each day.
11. Humidifier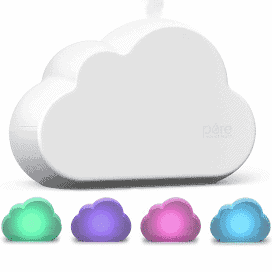 A humidifier is an item you may not have thought of, but you should purchase for college! It's another one of those unexpected things to bring to college that will seriously change your life.
The heat in dorms is usually cranking in the winter months, making every room hot and dry. Therefore, getting a humidifier is important for your health because it will help keep the air in your room fresh.
This cloud humidifier will help with the air quality in your room and can be used as an adorable decoration piece in your dorm.
It not only is a humidifier, but is also a mood light shaped as a cloud!
12. Card Holder
In college, you will have to bring many cards with like credit cards, your license, student id, etc.
This makes having a card holder really important so you do not lose anything. If you're going to get one, I highly recommend you purchase this Kate Spade card holder.
It will make sure that you never lose any of your cards and it is also small enough to fit in your backpack or purse.
It also comes in different colors to choose from with a cute design!
13. Robe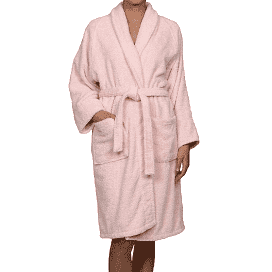 You also may not have thought of purchasing a robe for college, but it is definitely a must-have!
When you are going to the bathroom to shower or if you need to get up at night, having a robe with you is something quick that you can throw on.
This terrycloth bathrobe will work perfectly and it comes in many colors for you to choose from.
Also, it is made of soft material, so you will always be super comfy!
14. Yoga Mat
You may not have thought of having a yoga mat in college, but if you like to work out or if you want a way to destress with yoga, a yoga mat is a must-have!
Your dorm room will most likely have hard flooring, so a yoga mat is needed if you would like to work out while at home or if you do not have time to go to the gym.
This Lily Pulitzer yoga mat will work great because it also comes with a strap, so you can travel with your yoga mat if needed, and it has a super cute design!
15. Wall Calendar
While in college, your schedule will definitely start to fill up fast with classwork or any other extracurriculars that you have. This makes having a wall calendar very important even if you never needed one before!
It will help you to make sure you get everything done and keep you up-to-date on all your events.
You should purchase this decorative wall calendar because it will keep your life organized and it is also has a cute design to add to your decorations in your room.
What do you think of this list of unexpected things to bring to college?
What items do you already have? What items are you going to purchase?