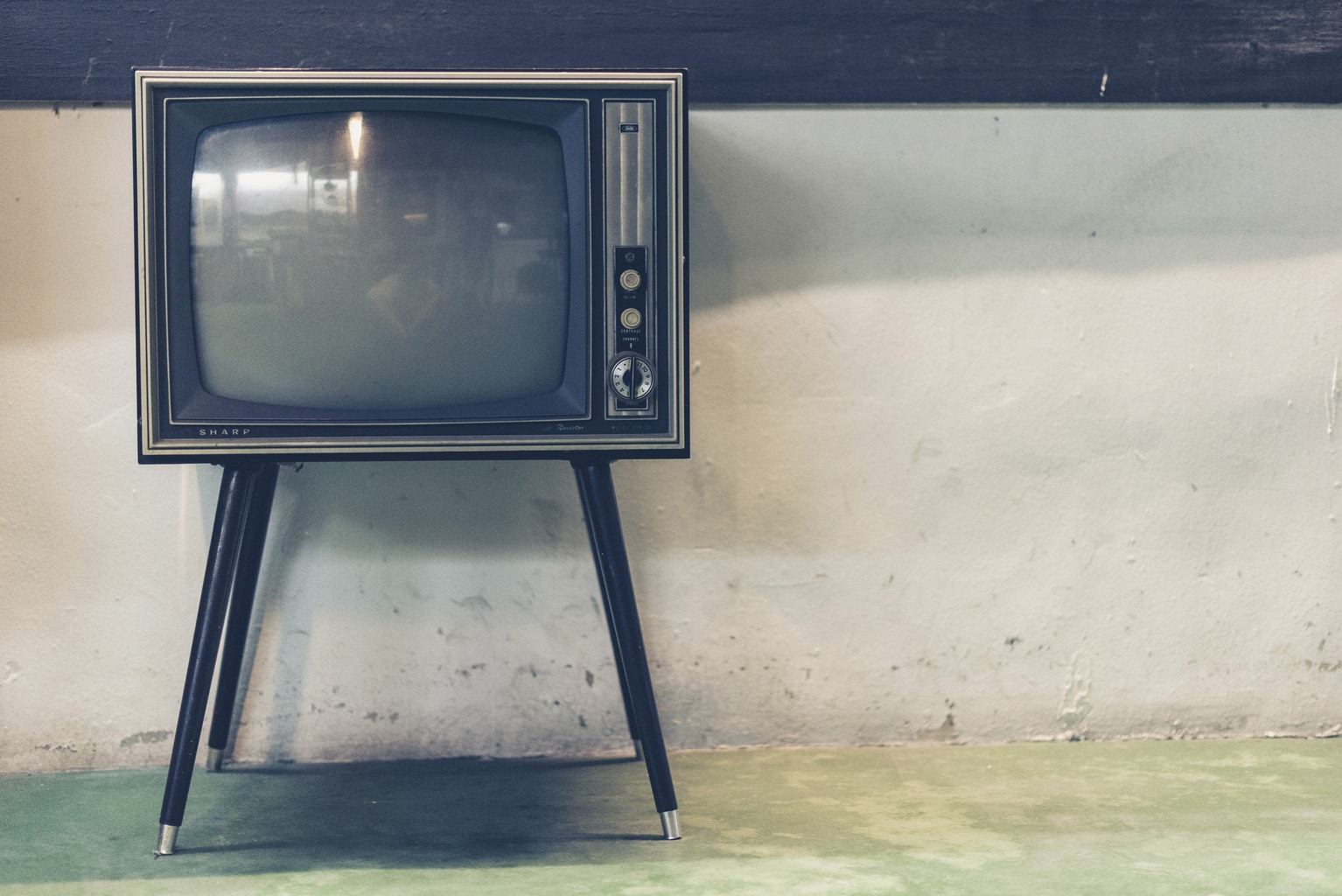 This year's cancellation announcements came as a bit of a surprise for some, both inside the television industry and out. Reasons for cancellation included the usual ratings problem, but there were also a few shows cancelled because they were produced by a company not owned by the network (like 2 Broke Girls, which was produced by Warner Bros. but broadcast on CBS).
If all that industry talk goes straight over your head, not to worry. Below I have listed a few shows that got the ax, with a few ideas of what to watch instead.
While I know that nothing can replace these shows' place in your heart, the path to healing begins here.
2 Broke Girls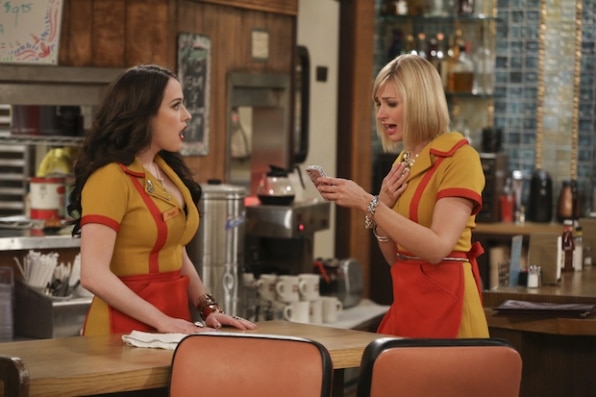 As one of the surprise cancellations, this one might be difficult to cope with. But never fear! You have options.
If you're looking for something in a similar genre, i.e., comedy sitcom airing on CBS, The Big Bang Theory should have you covered for many years to come (they got renewed for two more seasons).
If you're looking for something about two girls trying to make it, try Broad City, which airs on Comedy Central. If it's a new one for you, Hulu has the first three seasons, perfect for summer binging.
Making History (or Timeless…or Time After Time)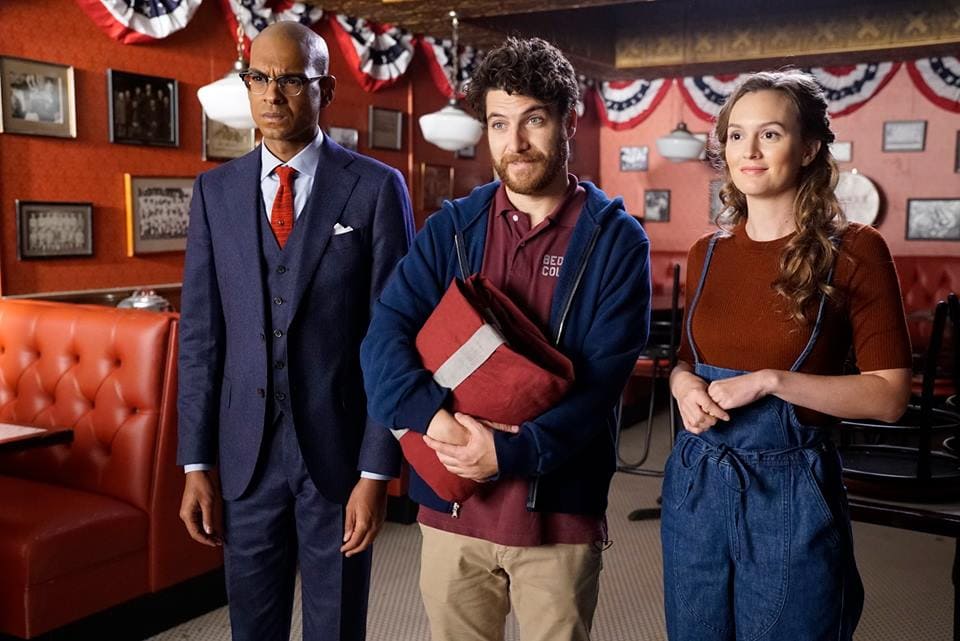 …really any time travel-related show that got cancelled this season or any other.
If you want something about time travel, Doctor Who is an excellent option (and a CF fave!). It's available for streaming on Amazon Prime, and I would recommend starting in season 5, when Matt Smith plays the Doctor.
If you want something with Adam Pally (the guy in the middle, the star of Making History), you should check out The Mindy Project on Hulu (Pally appears in season 2 of the show which announced its next season will be the last) and Happy Endings, a surprise cancellation from a few years ago, also on Hulu. Both shows are hilarious sitcoms without the sitcom-y laugh track.
Scream Queens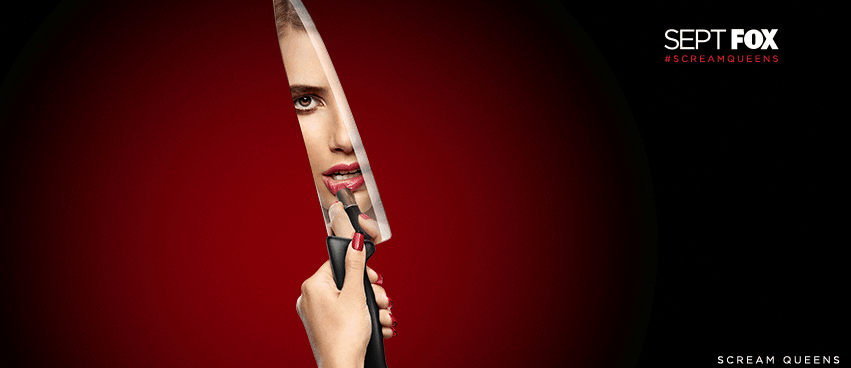 Scream Queens had a stellar first season, thanks in part to Fox-favorite producer Ryan Murphy. The second season suffered from an over-wrought plot and bad ratings. In my opinion, it should have ended at just one season, and apparently, Fox agreed.
If satire is something you enjoy, try Veep, an HBO show about American politics that is both hilarious and scarily close to home.
If you like Ryan Murphy, you should of course be familiar with Glee, whose entire run is available for streaming on Netflix, or American Horror Story, which is still going strong on Fox.
Finally, Abigail Breslin, one of the stars of Scream Queens, is going to be on the TV reboot of Dirty Dancing airing in the fall on ABC, so Breslin fans have something to look forward to.
Sleepy Hollow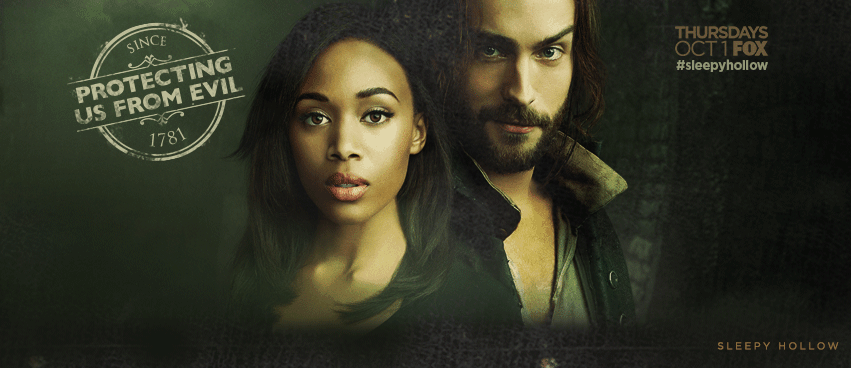 The show's combo of fairy tale myth and crime-solving might seem rare to come across, but it's actually not uncommon.
Grimm was also recently cancelled, the finale having already aired, but the six-season show is available on Amazon Prime. The show is about people living in modern-day Portland, who have a second form as the beasts of Grimm's fairy tales (hence the name).
Another good one if you really need something to get your supernatural/crime fix is the show Supernatural (go figure), which has also been confirmed for more seasons into eternity. Eleven of them are already on Netflix!
Word to the wise, the show can be a little creepy sometimes, so consider watching only when the lights are on.
The Catch

Yet another of Shonda Rhimes' TV shows, The Catch got cancelled after two seasons (both of which are on Hulu if you're interested).
The obvious recommendation is anything else by Shonda Rhimes, including Scandal and Grey's Anatomy, but I want to take this one a step further.
When it comes to non-supernatural crime dramas, I always recommend British crime dramas, like Broadchurch or Luther, which both have complicated relationships between the male and female leads (similar to The Catch). Both are available on Netflix.
Last Man Standing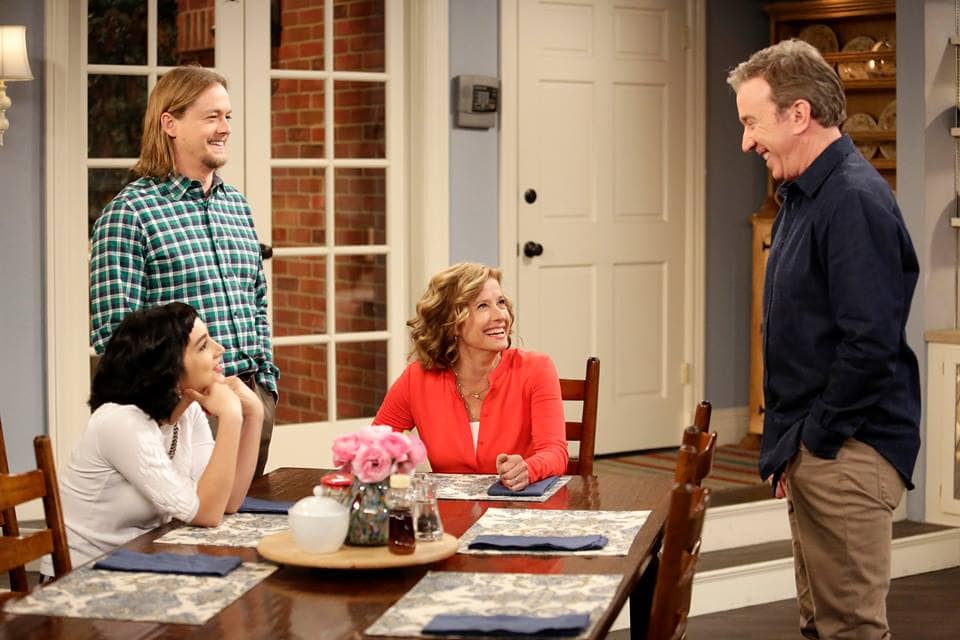 This cancellation was definitely the most controversial this year, with some claiming that the decision to cancel it was based on the conservative values espoused by the show's characters.
The show's cancellation, though, had little to do with politics, and more to do with ownership and ratings, like 2 Broke Girls.
If the loss of the show still stings, try watching The Ranch, a Netflix Original, which has some similar characters, starring Ashton Kutcher and Danny Masterson of That 70s Show fame.
Otherwise, classics might be your best bet, especially The Andy Griffith Show, and Netflix has those in spades.
So wherever you're at in the grieving process, remember that the world is not over, brand new TV shows are just a few months away, and it's OK to let the healing begin.
Let us know!
Sharing is caring! What TV shows are you going to miss from these cancellations? What shows would you recommend in this difficult time? Are there any fall shows you're looking forward to?