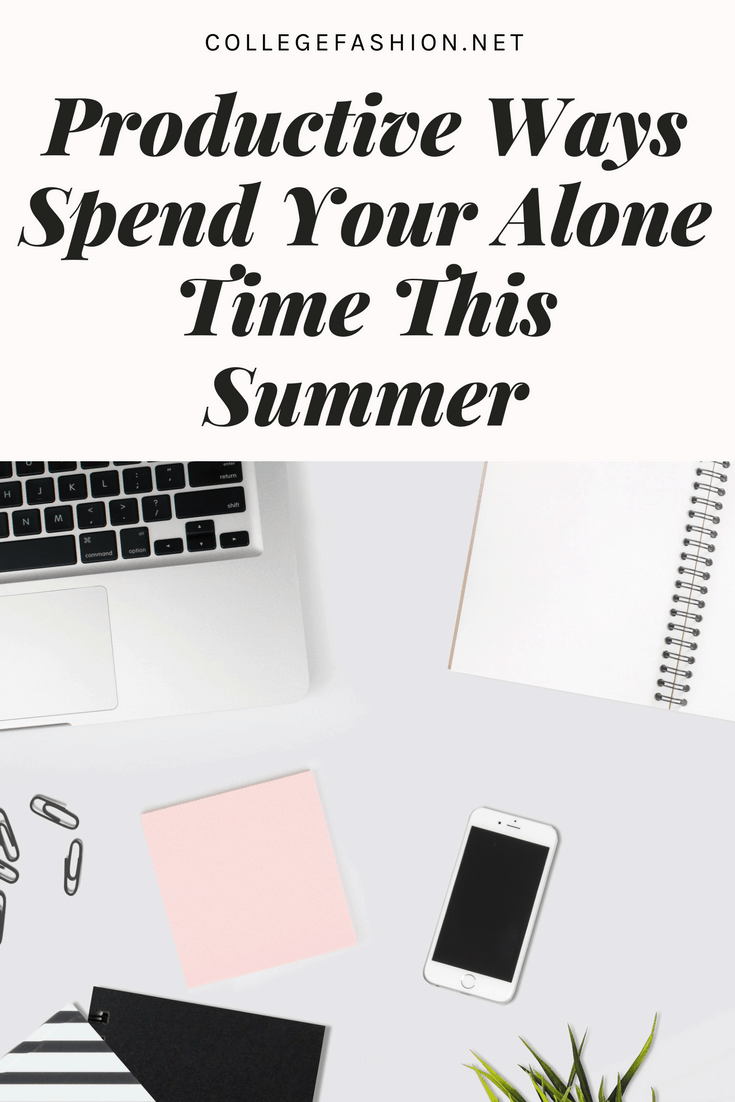 As I've gotten older, I've become used to spending my summer vacation alone: Oftentimes my work schedule doesn't match up with my friends', or I'm too tired to go out on my few days off. I'm guessing many of you can relate.
Of course, you may also run into this problem if you have to move back home for the summer (extra points if you live in a small town with nothing to do and no one to see)… but I digress.
When you're spending your summer days alone, there's a lot of loneliness and boredom to deal with. However, there are several ways to combat these feelings. Don't rely on your summer job or internship for all the excitement in your summer — here are four productive and fun things to do instead!
1. Focus on a passion project.
Whether this summer is for working on your first novel or for revitalizing your love for art, find something to focus on. This doesn't necessarily have to be something you can make into a side hustle, but all the better if you can!
Don't have anything you're dying to focus on? That's okay! You can spend your time looking into different classes or hobbies that you've always been curious about but have been too busy for. Just start researching online – you never know what you'll get excited about. There are so many things you can create with your free time this summer, so get a head start now.
2. Take yourself on dates.
Even if you're not single, taking yourself on dates is a wonderful practice to get into. It may sound uncomfortable, especially if you're a social butterfly, but trust me, dates by yourself are wonderful.
First of all, you don't have to compromise on where you go out to eat, what you go out to do, and how early/late you head home. It's all up to you and you don't have to impress anyone besides yourself.
Second, it means that you don't have to wait for anyone else. A new cafe opened down the street? The movie you've been waiting for is finally in theaters? Grab your phone and your wallet and head out the door! No need to wait for anyone to get out of work or get stuck in the group chat limbo of plan-making. It's a win-win.
3. Prepare for next semester and brush up on your organizational skills.
Maybe you've never got into the whole bullet journal thing, or maybe you've never been on top of updating your planner as regularly as you should. (Trust me, I could write a book about this.) Summer is the best time to get into that groove and make it a habit!
Even if you don't have any plans for the week, take the time to write down what goals you want to accomplish for the week — or anything you feel is planner-worthy! Plus, with your passion projects and single date plans, this is a great way to set yourself on a consistent schedule or figure out which days are the best to take time for yourself.
4. Focus on your wellness.
This can be anything: getting yourself on an self-care schedule or an exercise plan, a sleep routine, or a new way to start eating less junk food. As I noted above, summer is all about making new habits and making a new routine for yourself.
Take a moment to figure out what you need to work on and then sit down and figure out your plan. To make it easy on yourself, maybe focus only on one area to work on at first, and add more as time goes on.
Don't force yourself to do too much! After all, this is supposed to help you and fill your day. This is all about making you feel better, after all.
What do you think?
For more on this subject, be sure to see our guide to planning your summer ahead of time, to make the most of this time off from school.
What are your plans for this summer? Have a lot of alone time scheduled? What's been on your mind lately, and how can CF help? Let us know in the comments!