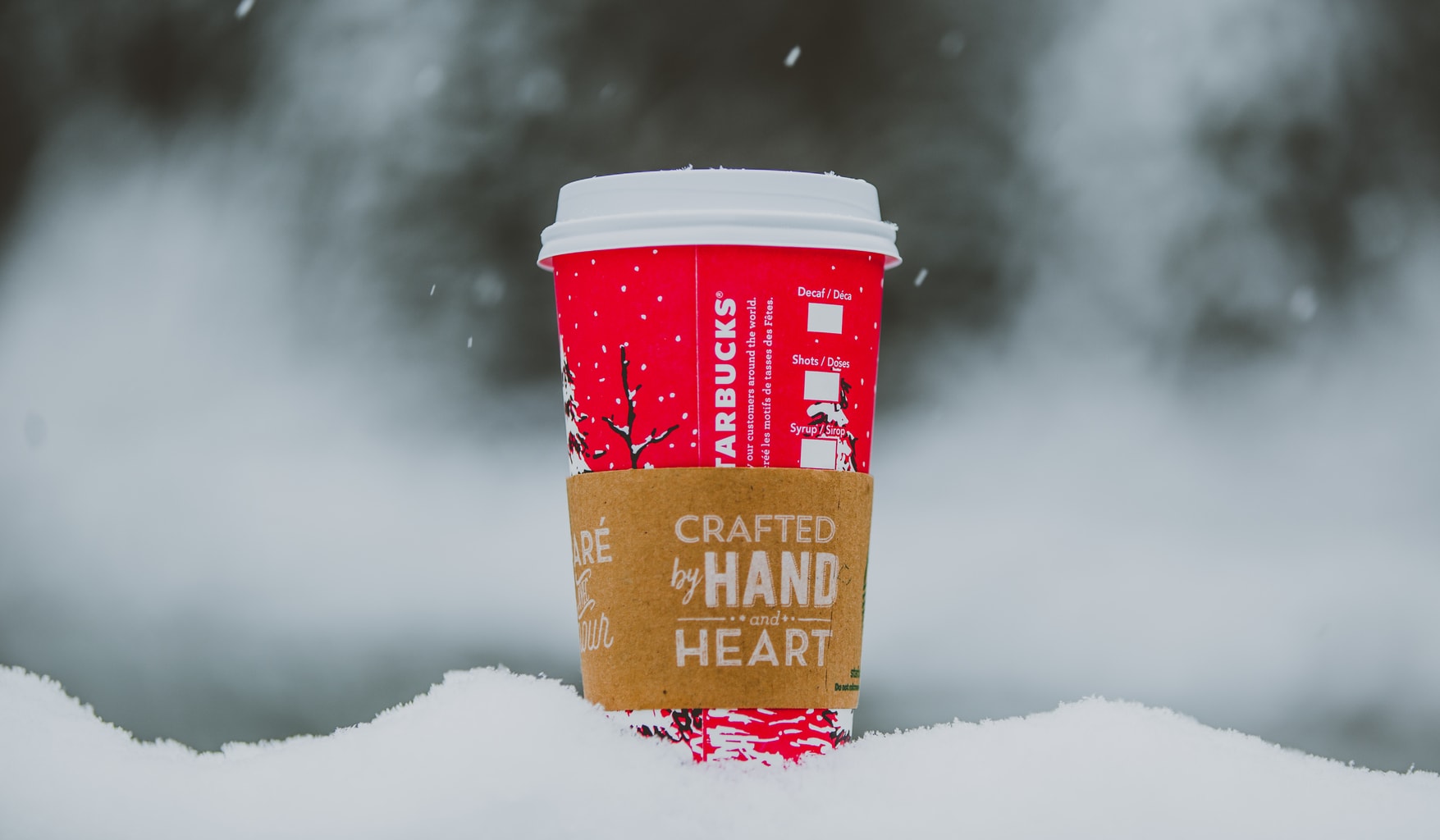 So, Thanksgiving is over (tear) and now all the stores are decked out in as many Christmas decorations as they can possibly fit in their displays. The holidays have arrived, and it's time to get planning. After all, you want to make the most out of the *most wonderful time of the year*, don't you?
Here are my tips for maximizing your fun and minimizing stress during the holiday season.
1. Shop smart.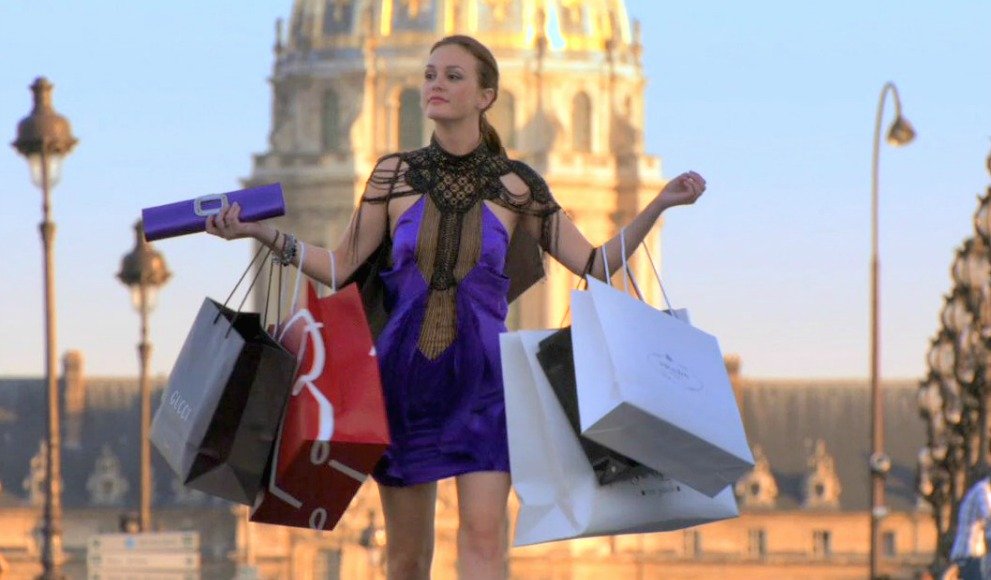 Shopping can be the most stressful part of the holiday season, but if you do it right, it can also be the most fun.
My best tip is to avoid stores at peak times like mid-day (lunchtime) or after 4pm when people are starting to get off work and heading to the mall for some shopping.
I typically like to do my shopping when stores first open in the morning (around 10 am) and then I can be done for the day before the crowds really rush the shops. We're college students with flexible schedules, we need to take advantage!
Okay, basic advice time: It's also super helpful to make a gift list before you go of things you're considering for people. (See our gift ideas section for possibilities!) Now of course, you might not know what you're getting for someone until you stumble upon it in a store, but making a list of what you know for certain will make for a much more expedient shopping process.
2. Make lists.
Not only is list-making helpful when you're shopping, but it will get you through most situations with a lot less stress.
You know we love our lists here at CF, so we recommend you make list-making a priority this holiday season: Make a list of what you have to do to get ready for Christmas dinner; make a grocery list so you don't forget any ingredients; write down all the events on your social calendar; and of course there's the list of what you're buying for everyone.
(Bonus points if you put all of those lists into Evernote or your favorite planner!)
As tedious as this may sound, I promise you it'll make for a much less stressful holiday season.
3. Take pride in the gifts you give this year.
I mean, really put thought into what you're buying people. Yeah, there's always those safe gifts that work every time (check out this list for a few of those). But it's truly so much more fulfilling to give your loved one something they really want, or even better, something they didn't even know they needed.
This takes a certain skill, though, one that I possess and I will happily share how I go about doing this with you.
First of all, it's all in the listening. Throughout the year, maybe a certain person you're buying for hinted at something they want and you happen to remember what that is. Buy it for them! I know it's a little late now, but for future reference, if you want to be the ultimate gift-giver, keep a note in your phone of these things so you can refer to it at the end of the year.
Second, take note of their hobbies and what they enjoy. Maybe your mom loves cooking but you've already bought her an apron and cookbook before. Maybe buy or DIY a really cool cake stand for her to display her creations. She won't even realize she needed it until you buy it for her.
Here's an example of a gift I'm giving my dad this year: he's a huge fan of comic books and he also studied foreign languages in school but has been wanting to brush up on them. While abroad, I purchased him comic books in both French and Italian so he can have a fun way of brushing up on his language skills. It takes a little more thought and effort than just buying your mom the first candle you smell but I promise it is so rewarding.
4. Don't let family stress you out.
The holidays are already stressful enough without your family being at each other's throats the whole time and causing unnecessary drama, am I right? Here are a few tips I've learned over the years to deal with those awkward situations and those relatives that make you question your sanity:
Take some time to yourself. Sometimes, all you need to do is step away from a situation. Go for a nice little drive, go see a movie (since that's the only thing that's open on Christmas day), grab a hot chocolate, or even just hide away in your room for a couple hours and when you come back, you'll be able to handle the situation a little better than if you hadn't had that time to cool off.
Know that you can only control yourself and your actions. As much as you wish you could keep your family member from saying those controversial things, you can't, and the sooner you realize that, the less pressure you'll feel. Just make sure you're controlling how you react and what you say in response; think before you speak!
Find an ally. My sisters and I have pretty much the same thought process in certain predicaments so we're a source of comfort for each other; we can vent about how annoying the situation is, we can leave the house and go for a drive together, etc. You have to find that person, whether it be a cousin of a similar age to you, your mom, or even your dog.
Look at it from their point of view. I know, it's so much easier said than done, but it'll really help if you take a step back and really try to understand where they're coming from.
Finally, remember what's important. This might be the one time of year where your family is all together; don't let a little awkward conversation ruin that.
5. Create a holiday bucket list
This will obviously mean something different for everyone. Yours might start with participating in a seasonal walk/run and then maybe #2 is finding healthy alternatives for everyone's favorite holiday desserts whereas mine might involve an extended Xmas movie marathon on the couch. (What?)
It's always so fun to come up with a bucket list for yourself, so why not create one for when you're home for Christmas break? Here's a few holiday bucket list ideas to get you started:
Go ice skating or sledding
Catch up with at least one friend that you haven't heard from in years
Try all the different seasonal Starbucks drinks
Bake at least one kind of holiday cookie or dessert
Attend a tacky Christmas sweater party (basic, I know)
Drive around and look at lights
Throw your own Christmas or New Year's bash!
6. Go all out with your Christmas decorations
You know that house that every year has the best decorations and everyone on the block talks about how cool their house looks and your neighborhood gets tons of new visitors driving through just to see that house? Strive to be better than them.
Ok, maybe that's a little much to ask, but if you have the extra time, actually put some time and effort into your Christmas decorations both inside and outside of your house and I guarantee you it'll put you in the holiday spirit. See our guide to Christmas dorm decor ideas for tons of places to start!
How do you celebrate the holiday season?
So I'm curious, what kind of traditions do you and your family take part in for the holidays? Let me know in the comments below!