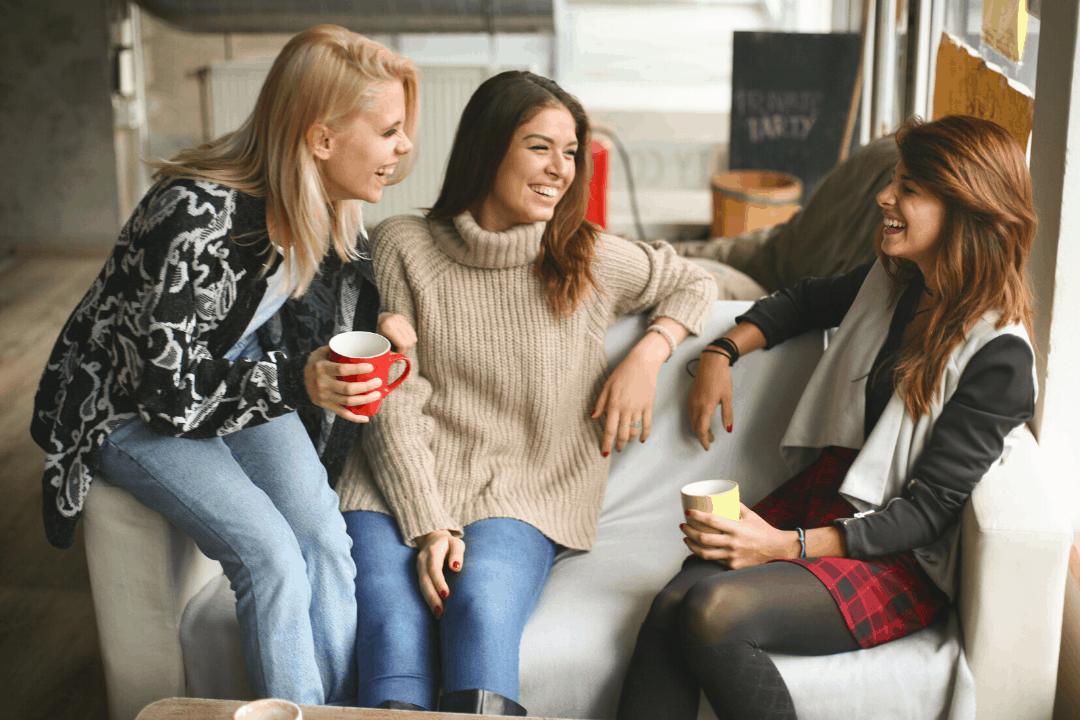 One of the best things about college is the immense, natural opportunity to meet new people. Group projects, Greek mixers, volunteer opportunities, and even standing in line at the cafeteria provide you with built-in ways to reach out and make friends. Being surrounded by people the same age as you is – as I've found over the last year or so – truly a unique circumstance.
Don't worry, though – your social butterfly days aren't coming to an end. I won't lie, making friends outside of college isn't easy – but because they take more effort to cultivate, the friendships you'll have as a working twenty-something are likely to be deep and long-term.
Last week, we discussed a few ways to stay in touch with your besties from college. This week, we're tackling a few strategies for making friends after graduation. Whether you're a new grad or you're in a new city for a summer internship, hopefully these tips will help trigger a brainstorm and lead you to adding a few new cool girls to your social circle. After you finish reading, be sure to leave a comment and tell us some of your own tips and tricks for making friends out in the "real world."
Read on to check out my best tips and tricks for making friends after graduation:
Join a cause.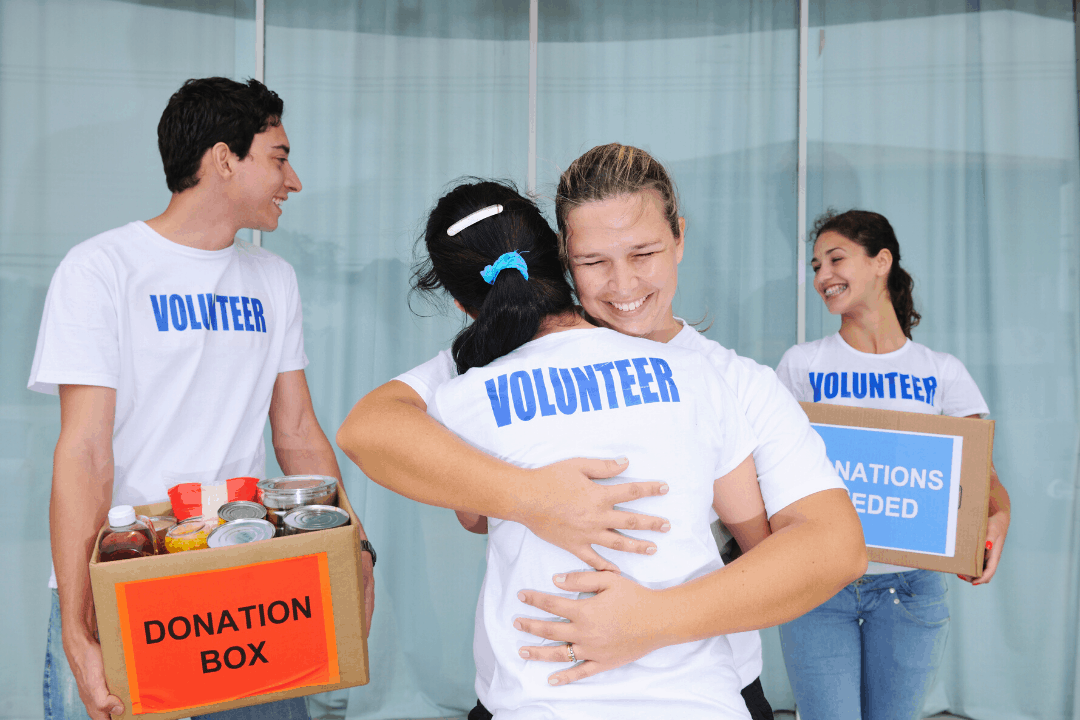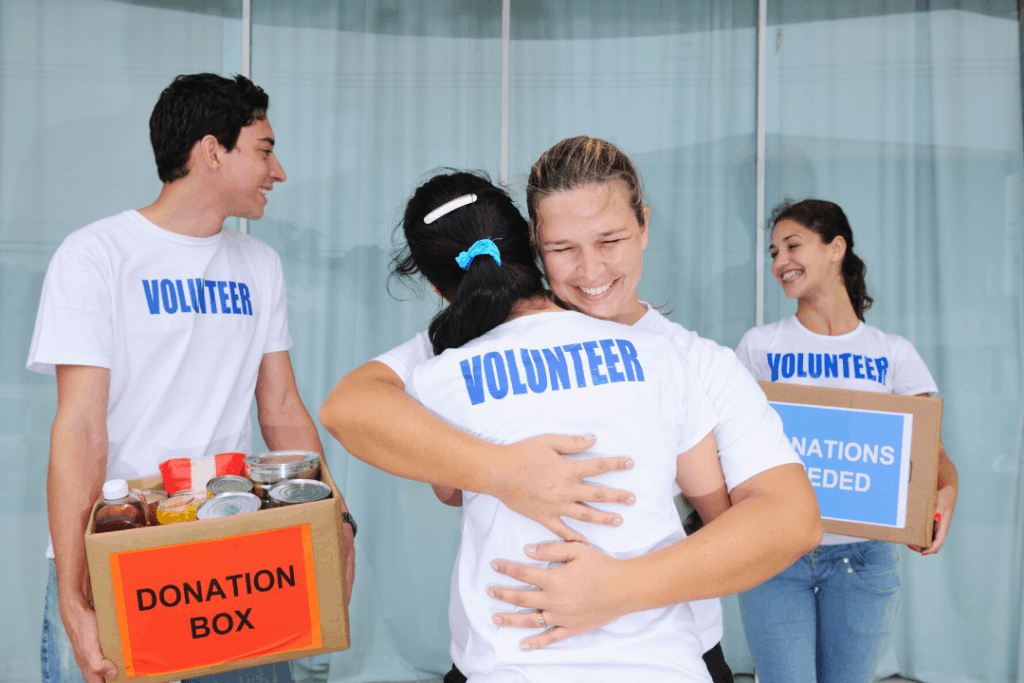 Just a few years ago, I thought that charity board members were just snooty rich old ladies who lunch. Although you're sure to run into some of that, you'll be astonished at how many girls our age want to be involved in the community in a tangible way. This is a great way to meet people for several reasons:
First, the other girls involved are bound to be educated, compassionate, and kind. Charity is a great way to meet other people – even if they're a few years (or decades!) older than you – that care about the same issues as you do.
Second, event planning is a great way to get accustomed to a new city or region. You'll learn about the poshest venues, best new restaurants, and most important figures around the city who you should network with.
Lastly, you'll have a first-class invitation to all of your city's cool charity dinners, auctions, parties, or volunteer opportunities. They're a great place to meet like-minded friends (or even eligible bachelors) while doing something good for your community.
Want to get involved, but don't know exactly how to start? Check out your community's local chapters for Autism awareness, breast cancer research, Up With Trees, cystic fibrosis research, or Habitat for Humanity. The Junior League is a good place to start too, if you want a structured way to volunteer and socialize.
After-work happy hours.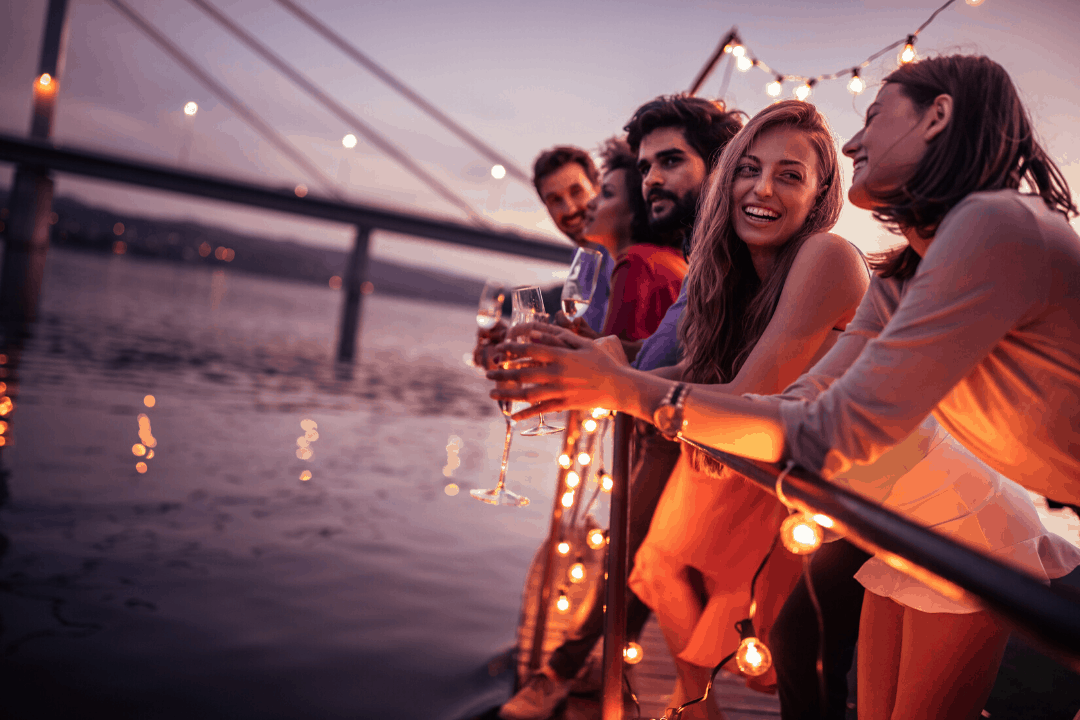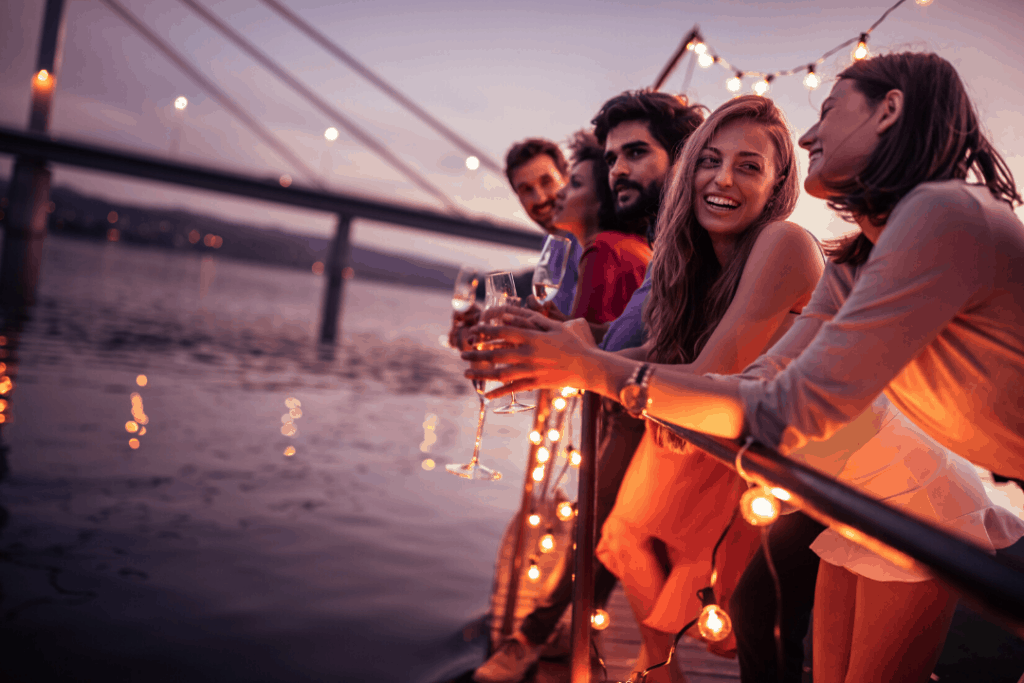 Whether it's a specific event planned by your office park or just a casual get-together with your co-workers, happy hours are a great time to get to know others in a relaxed setting. Not only will you get to know people who work with or around you a little better, but there's a great chance that you'll get to meet their friends as well. Also, most hang-outs offer free or heavily discounted snacks and meals during happy hour – double score!
I know this is obvious, but remember to keep an air of professionalism when out with people from work. Happy hour social gatherings are a great way to network and meet new people, but it's important not to, well, get too slap-happy and damage your reputation at work.
Utilize these as opportunities to expand your social circle, but be selective about who you let in to your personal life. While having one or two close friends that work in the same office as you is not uncommon, you don't want to be known as the resident party girl or anything like that.
Friends of friends.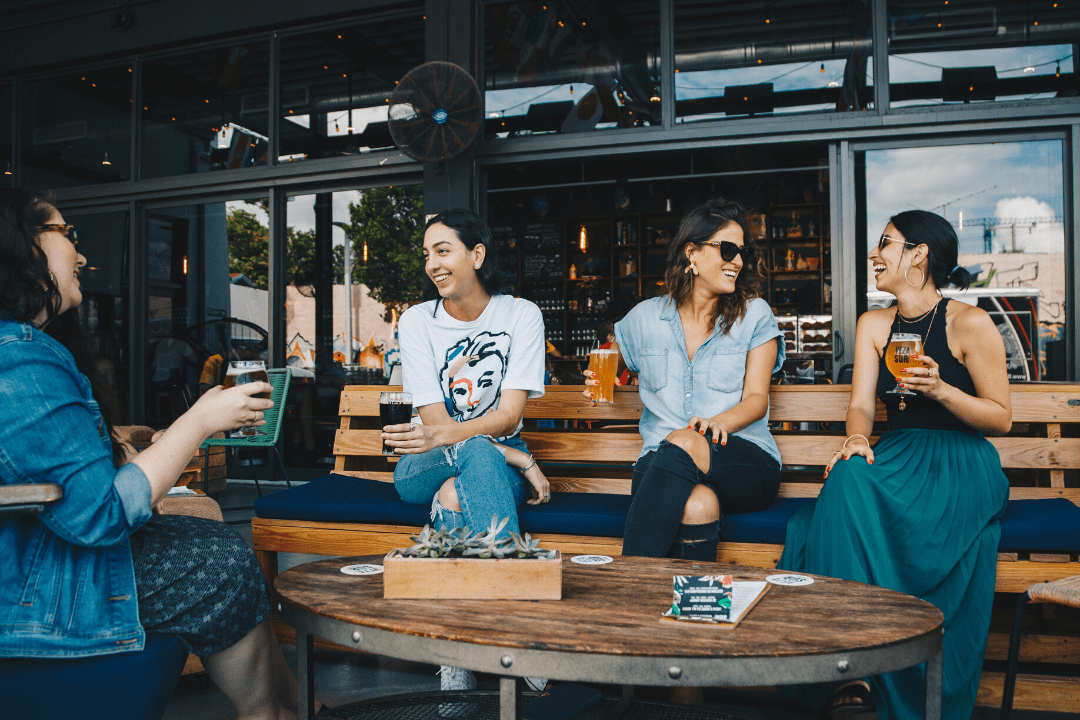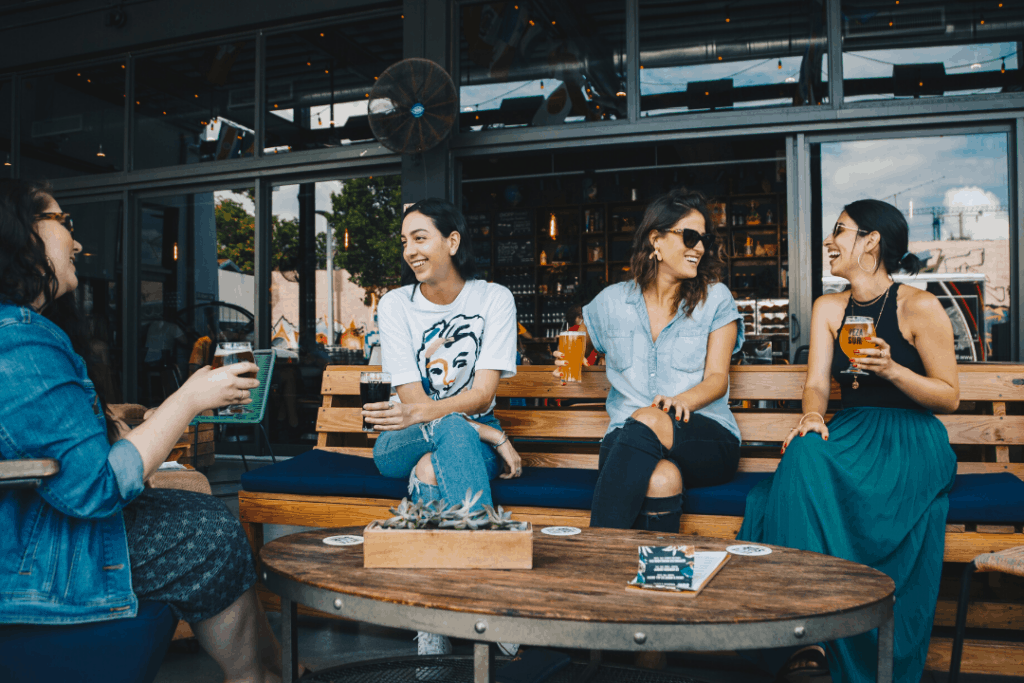 We've all seen the episode of Sex and the City where they all bring an ex to a party to mingle with other singles. Why not try the same thing with your friends?
It's well-documented that friend groups are more round than linear in nature. (That's why they're called "social circles!") The more you meet the friends of your friends (and have them meet yours), the more comfortable you will all be hanging out in large groups together. This can exponentially increase your social life – both figuratively and literally!
Next time you set up a dinner date with one of your friends, arrange it so that you both bring a girl that you think the other will hit it off with. How cool would it be knowing that you set up a "blind double date" for girls who might end up becoming future roommates…or even future bridesmaids!
Pick up a hobby.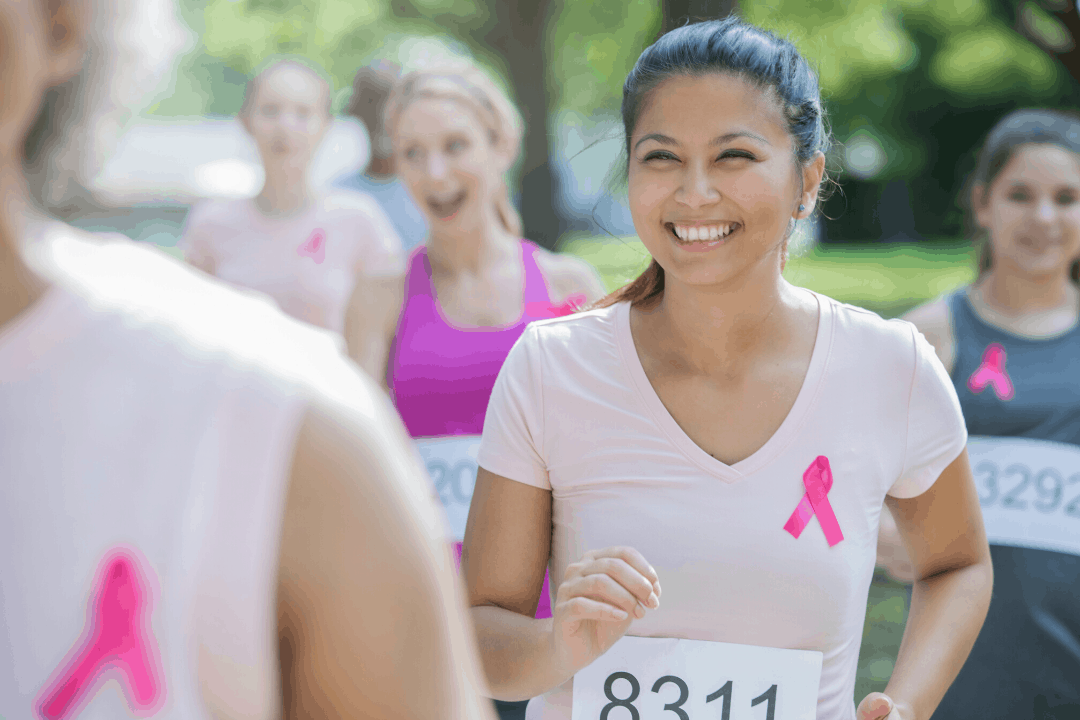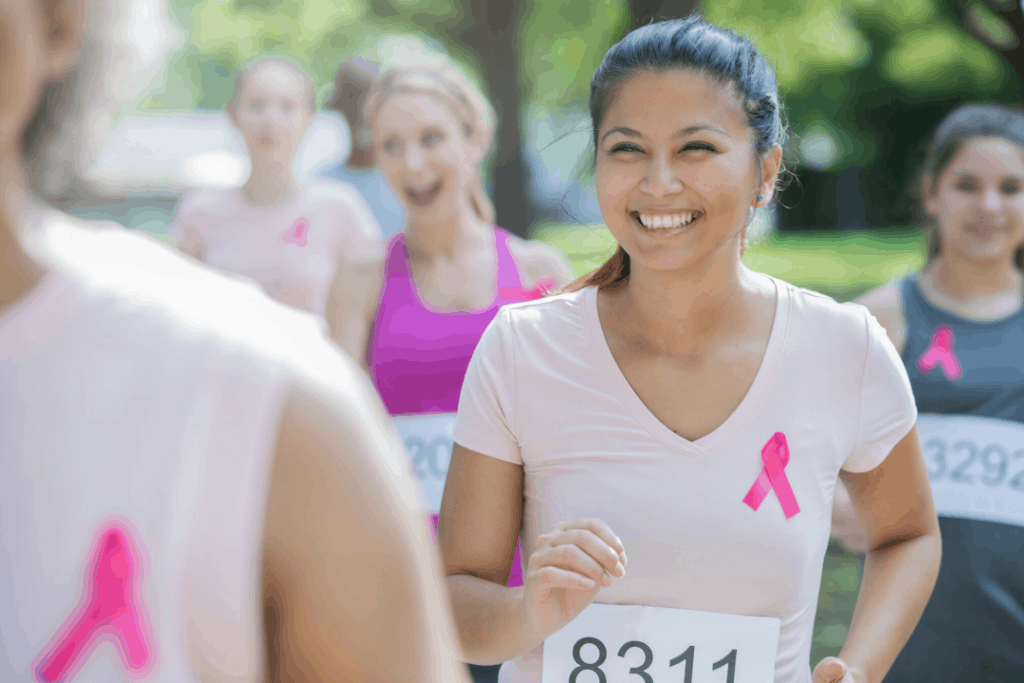 From running to cycling or knitting to cooking, almost any hobby you can think of has a club or interest class that you can sign up for. This is the perfect way to meet other girls with similar interests to your own.
As a long-distance runner, it changed my life joining a running club. Not only did I meet several other people who, well, understood my addiction, but it also provided me with a bevy of jogging enthusiasts to train with. My best friend loves creative hobbies; she always casually enjoyed knitting, and started going to a weekly hang-out at a local knitting store where they serve hor d'oeuvres and chit-chat while working on their latest knitting project. Sounds crazy – crazy fun, that is!
Interested in picking up something new, but lacking inspiration? Try a book club, gardening club, Pure Barre class, an outdoorsy adventure club, community yoga, an art class, or a recreational softball or kickball team. You could also join a small group at your local church, synagogue, place of worship, or community center!
Young Professionals groups.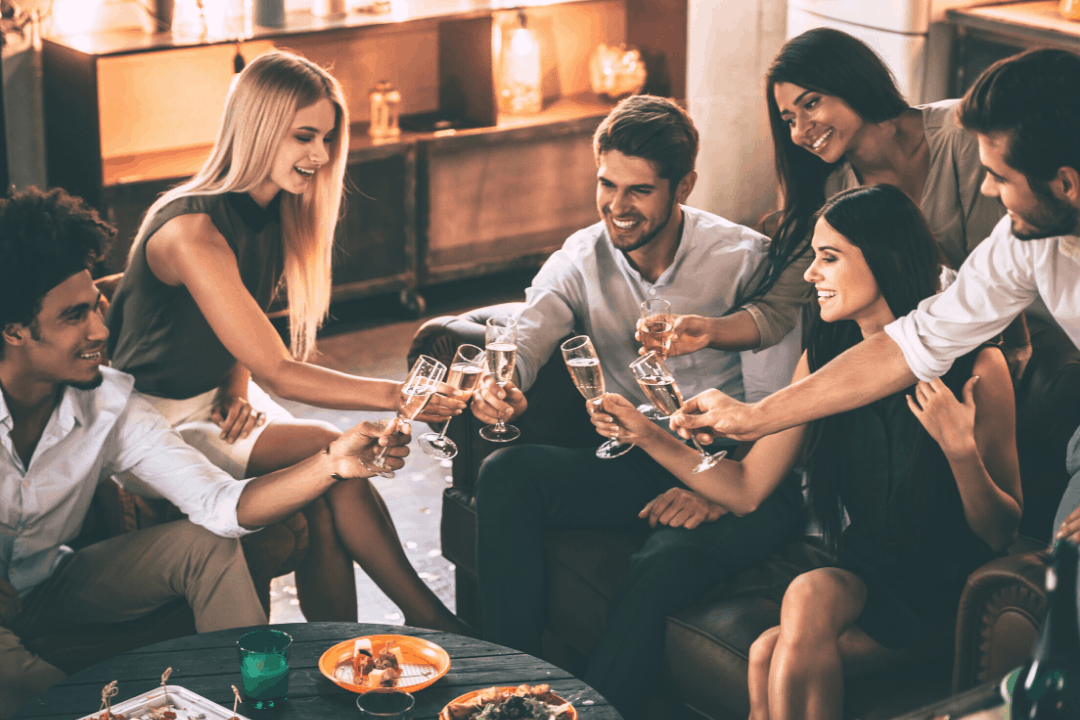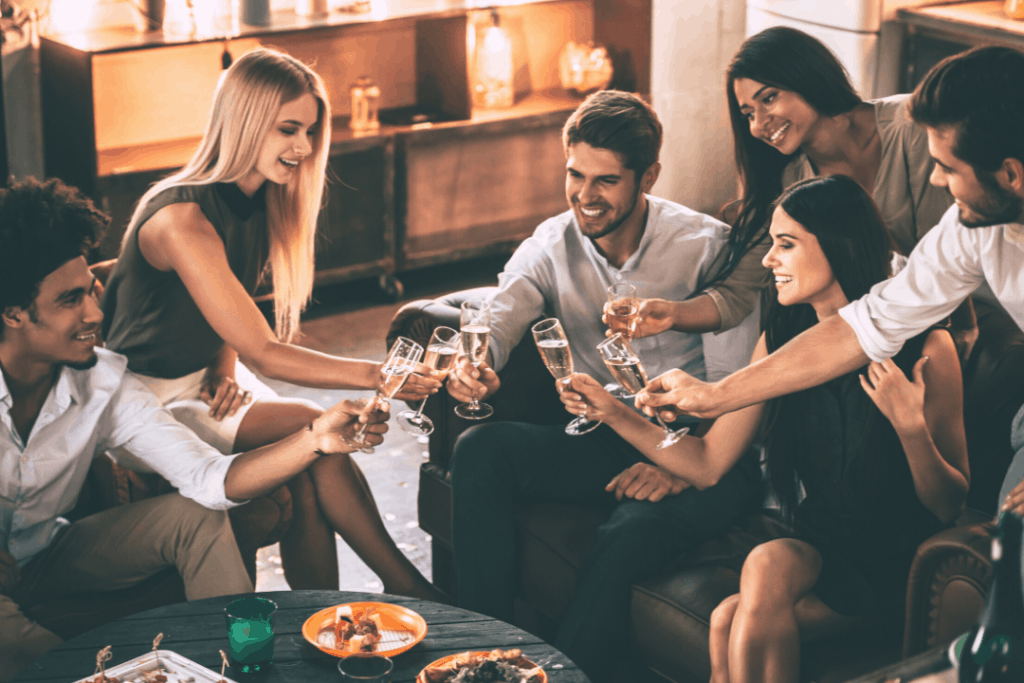 Were you into student council or structured clubs in high school or college? If so, a young professional organization might be the perfect thing for you to get involved with post-graduation.
From what I understand, most young professional organizations in mid-sized to large cities are backed by city council, and serve to both create a sense of community and further the more youthful agendas of a city's population. What does this mean? You can have an active role in persuading new businesses to headquarter or expand to your city, or even help create proposals or legislation to directly improve your community!
Want to be involved with other young professionals, but extra business proposals seem a bit heavy for your workload? Don't worry – most groups host several volunteer days, picnics, and happy hours a year for the sole purpose of outreach and networking! Be sure to sign up for your local young professionals group's email list so you can stay in the loop.
Put yourself out there.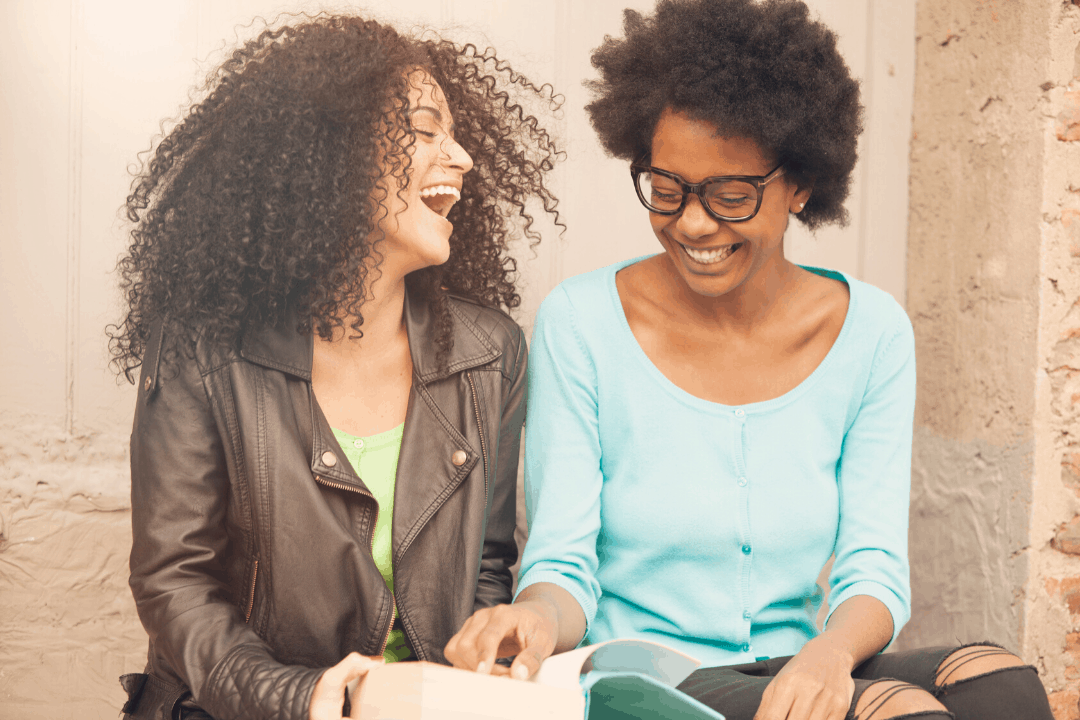 Believe me, after you graduate college it is SO easy to fall into a habit of coming home immediately after work and turning on your DVR, or spending the entire weekend catching up on sleep and chores around the house. Between junior and senior year of college, I interned with Goldman Sachs and came home every day exhausted and wanting to do nothing but lay in my bed and play on Pinterest. And you know what? Somehow, it made me even more bored and cranky.
While veg-out time is certainly necessary, I challenge you to push yourself and take time to develop interests and friendships outside of work. It's the only way you can feel truly fulfilled in this new stage of life. I treat pushing myself to go out of my comfort zone with the same discipline that I do when working out or studying for tests in school. It's not always going to be something that you're thrilled about doing, but if you forge ahead with a great attitude, you'll be so thankful that you made the effort.
Another amazing perk about developing friendships post-college is the immense networking advantages that can benefit you in immeasurable ways. You never know when you might be ready for a career change, or who has an amazing and single brother (or sister!). Of course, the reason why you make friends isn't to get things from other people, but these sort of perks happen to be great fringe benefits for being a good person and treating others with warmth and kindness.
So, be bold and compliment the girl's Nike shorts on the treadmill next to yours. Invite the girl with killer style in the office next to yours to the party that your neighbor is throwing. Chat up the cutie at the young professionals club picnic. The worse thing that can happen is that they bore you to death. The best thing? You could meet a new life-long friend!
What Are Your Best Friend-Making Tricks?
I've shared some of my ideas, but I'm interested in hearing what has worked for you. How have you made friends outside of school settings? Are you a part of any hobby or social clubs? Are you in your city's young professional organization? Has your internship put you in the "DVR and chores" rut as well? Are you involved with any charities or volunteer groups at your college or in your hometown? Leave a comment and add to the conversation!