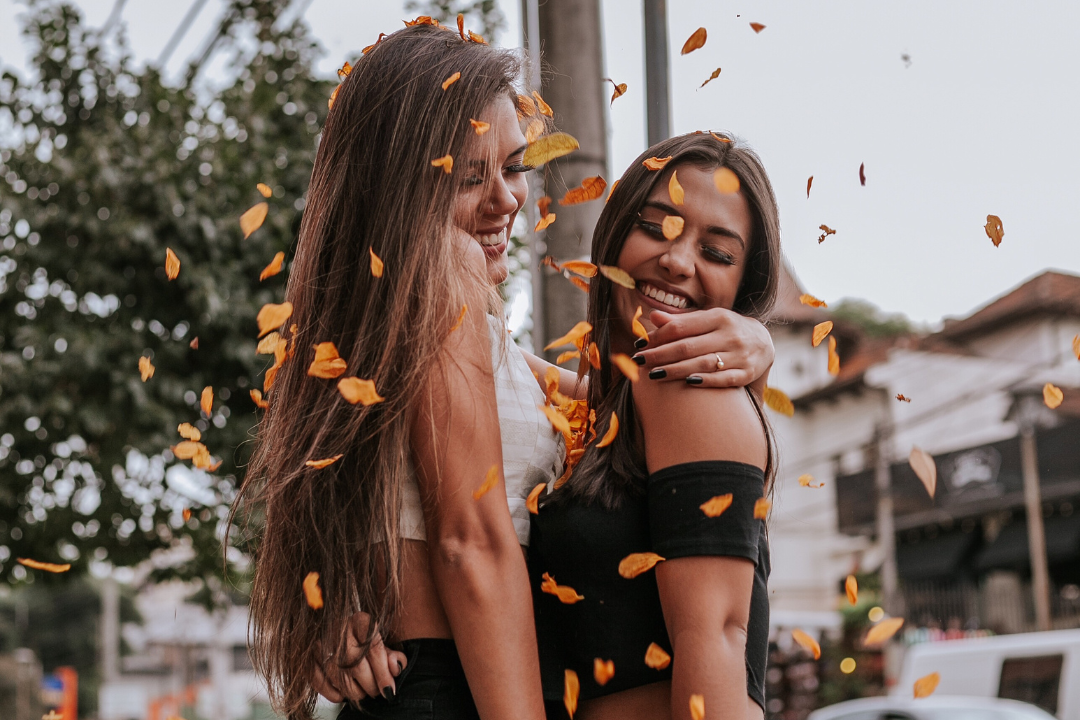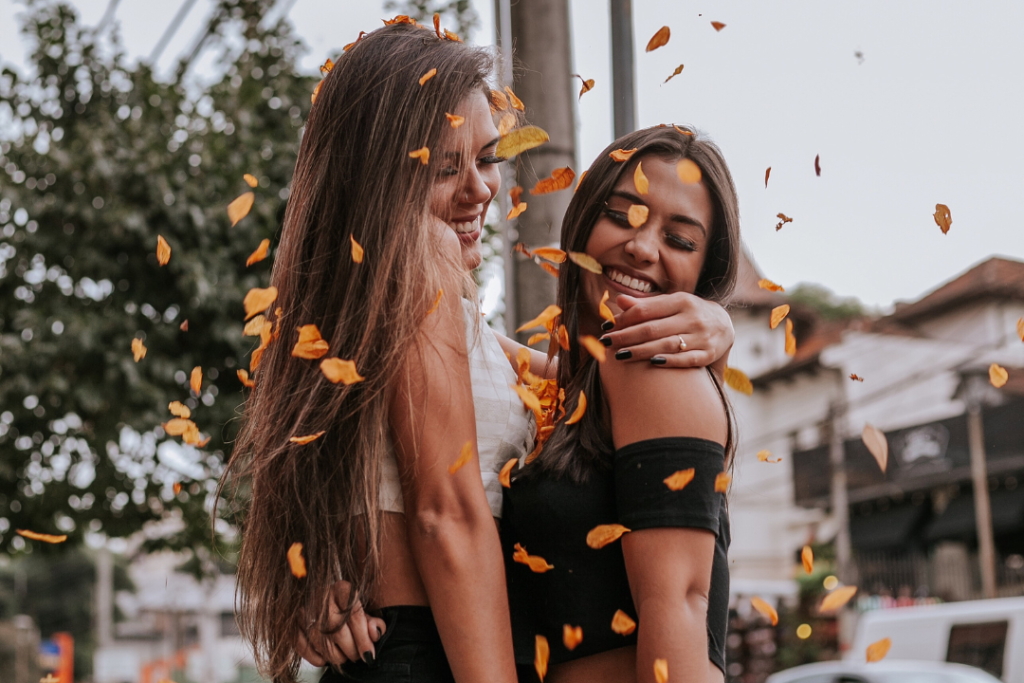 Now that the fall season is finally here, I am sure you are already starting to think about some fun places where you can take some fall pictures.
Fall is my favorite season for taking cute photos because there are so many beautiful locations to choose from, and of course, fall fashion is the best.
If you have never taken photos during the fall or are looking to put together some photoshoots this season, this post will show you all of the different fall destinations and photoshoot ideas to help you get the absolute best photos!
Tips for Putting Together a Fall Photoshoot
Consider the destination. The destination that you pick for your fall photos is extremely important! You will want to make sure that you are picking scenes that really give off the fall vibes. Meaning, you want to highlight all of the great things about fall in your photos. For example, have a fall photoshoot in a forest surrounded by trees with changing leaves.
Think of cute poses. Another huge part about putting together a fall photoshoot is making sure that you know what kind of poses or things you want to do in your photos to make them more fun and to make your photos stand out! I've shared some ideas below, but be sure to also see our list of the best Instagram poses.
Consider your props. I recommend using some fall-themed items when you are coming up with photoshoot ideas. For example, you could throw leaves or hold a pumpkin. These ideas will make your photos look more fall-themed and will also help you in coming up with some cute poses to do in your photos.
So, if you want to give your Instagram that cute fall feeling, this list will show you the best fall photoshoot ideas that you should try this season!
Related reading: 7 At-Home Photoshoot Ideas to Capture Your OOTD
Fall Photoshoot Destination Ideas
1. Forest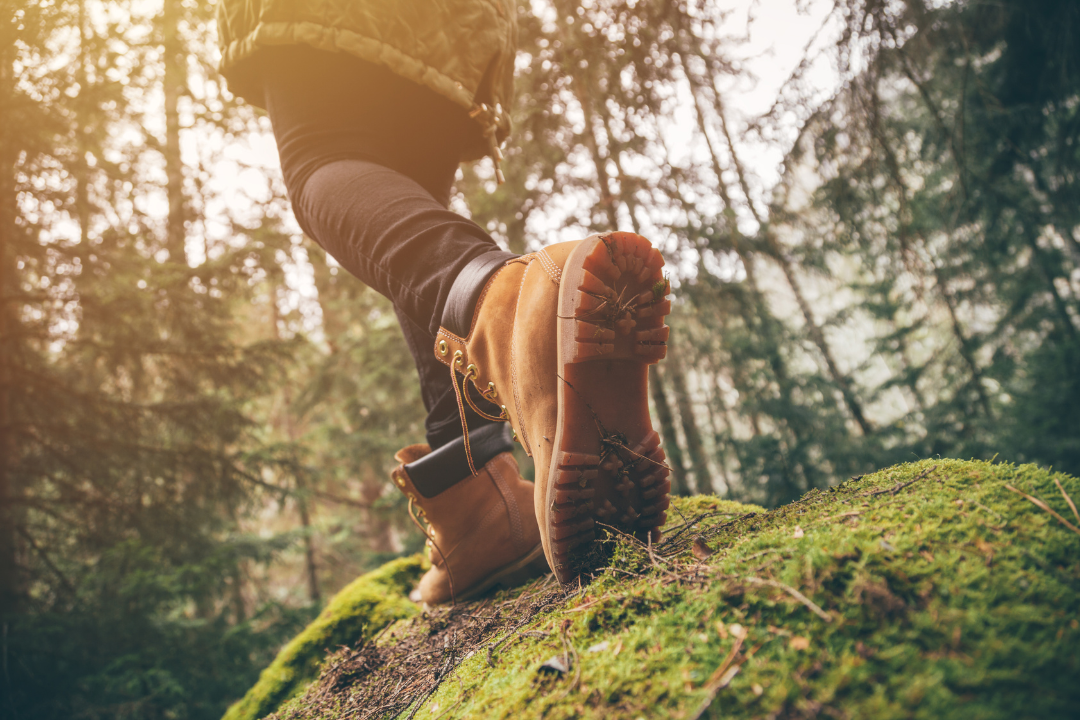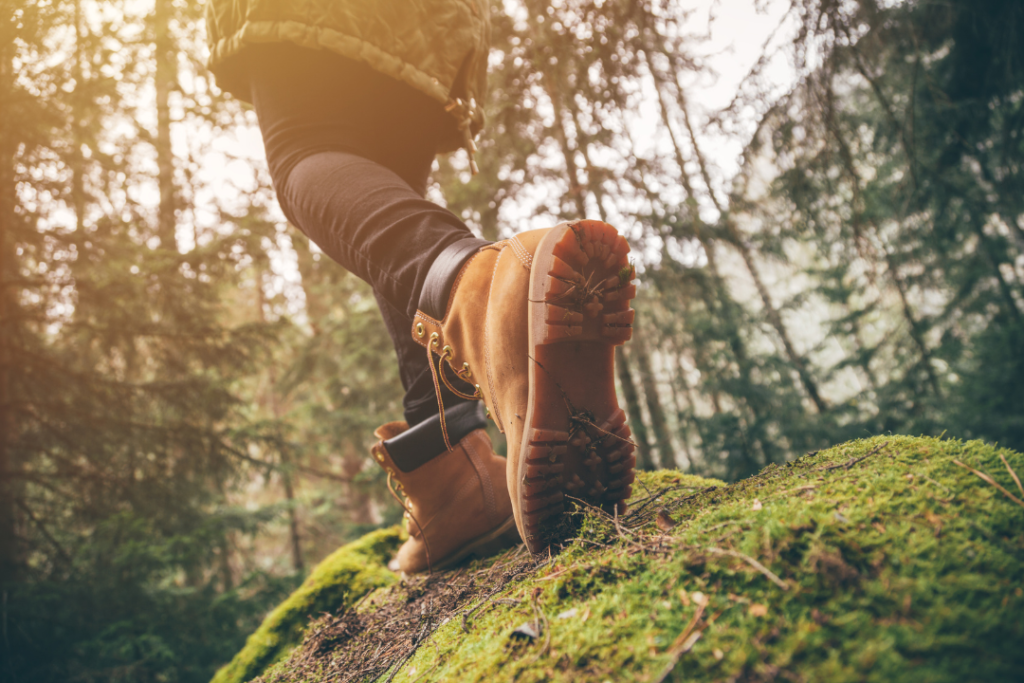 One of the best places that you should be considering taking fall photos is a forest. It is the best because you will be surrounded by trees with fall colors from the changing leaves. The light will be beautiful, and the colors will make your photos pop.
And, if you don't have a forest near you, don't worry because you can just find an area where there are changing leaves on the trees to make your photoshoot look fall-themed!
2. Coffee Shop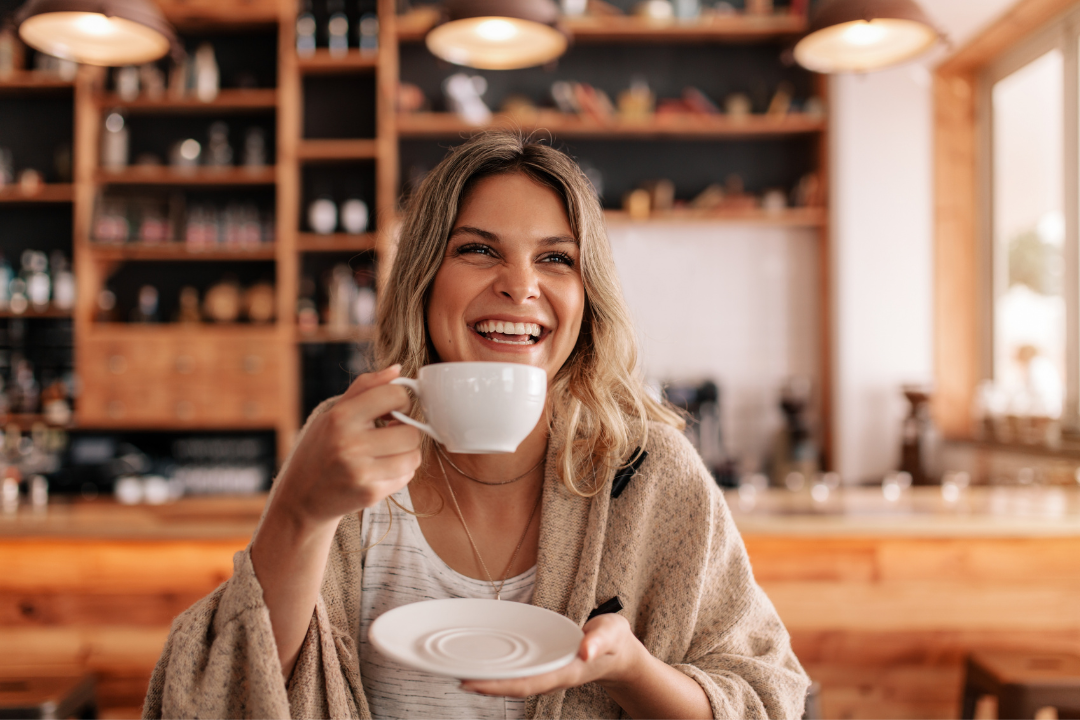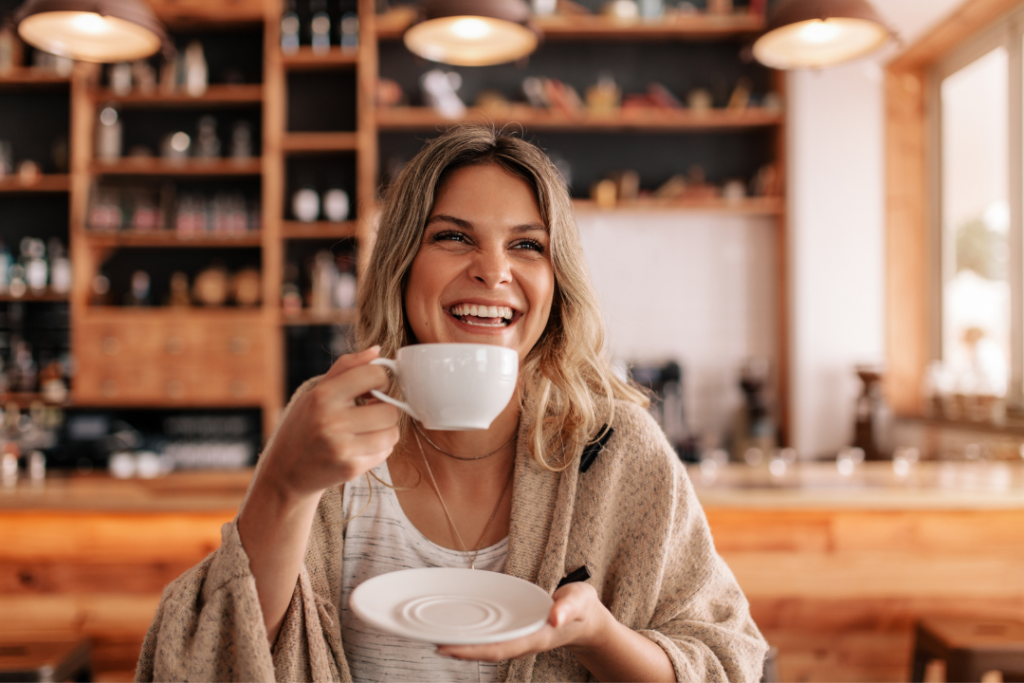 A coffee shop is an unexpected place for a fall photoshoot, but it's honestly genius and gives your pictures all those cozy vibes.
One of my favorite parts about the fall season is spending time in cute coffee shops, especially when they decorate for the fall.
These locations will create a more intimate, but also super cute photoshoot destination that you will love.
3. Pumpkin Patch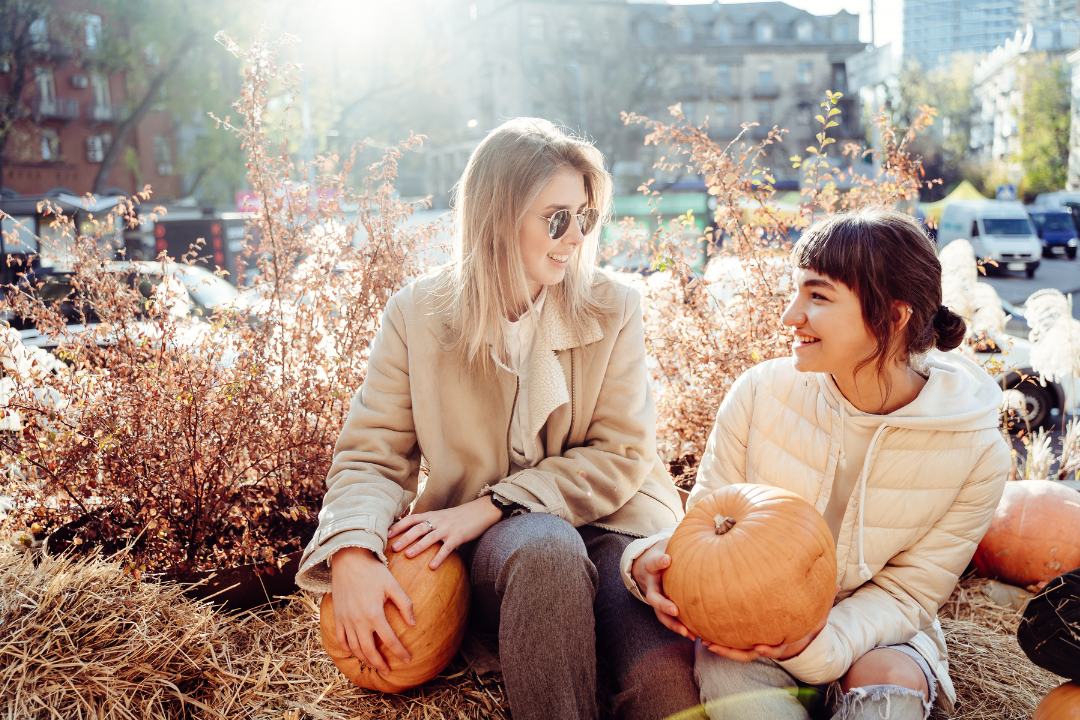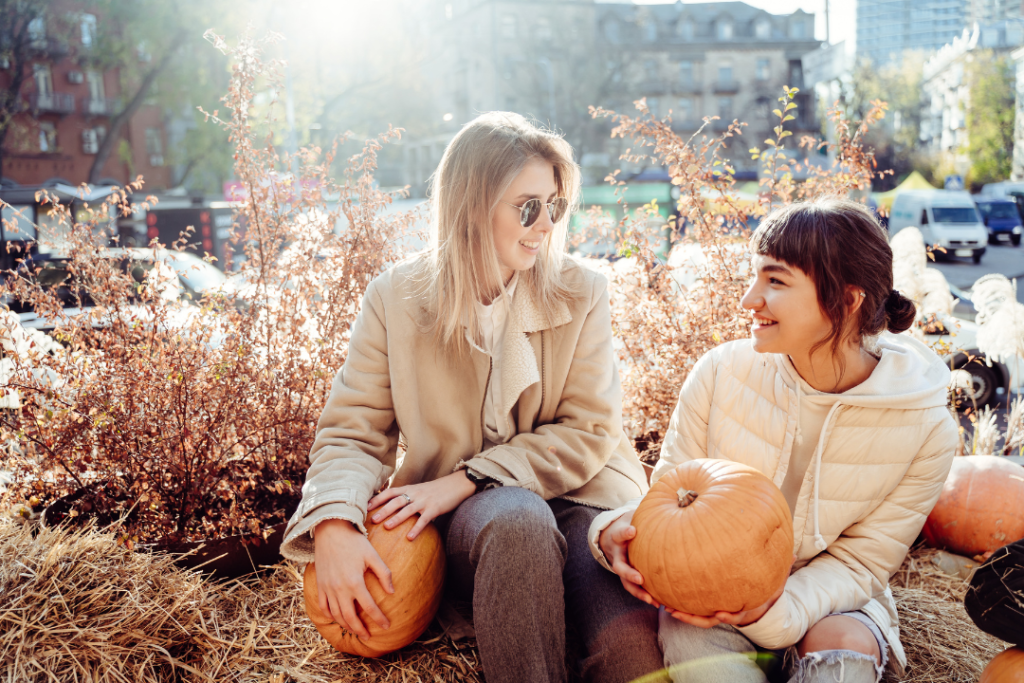 Of course, I'm sure the first thing that came to mind when you thought of fall photos was a pumpkin patch. Pumpkin patches are probably the number one place to get a ton of photos.
This idea honestly could not be easier. Just find a pumpkin patch near you to take a ton of super cute fall pics! One tip is to dress in neutrals so the orange colors will really pop.
4. Flower Garden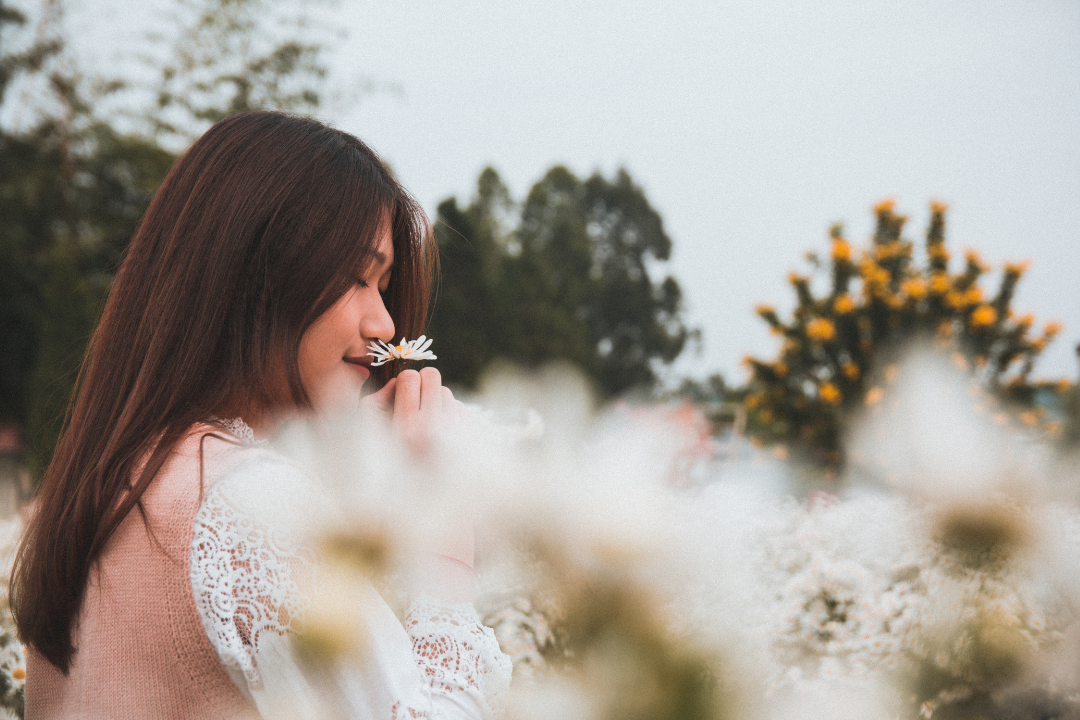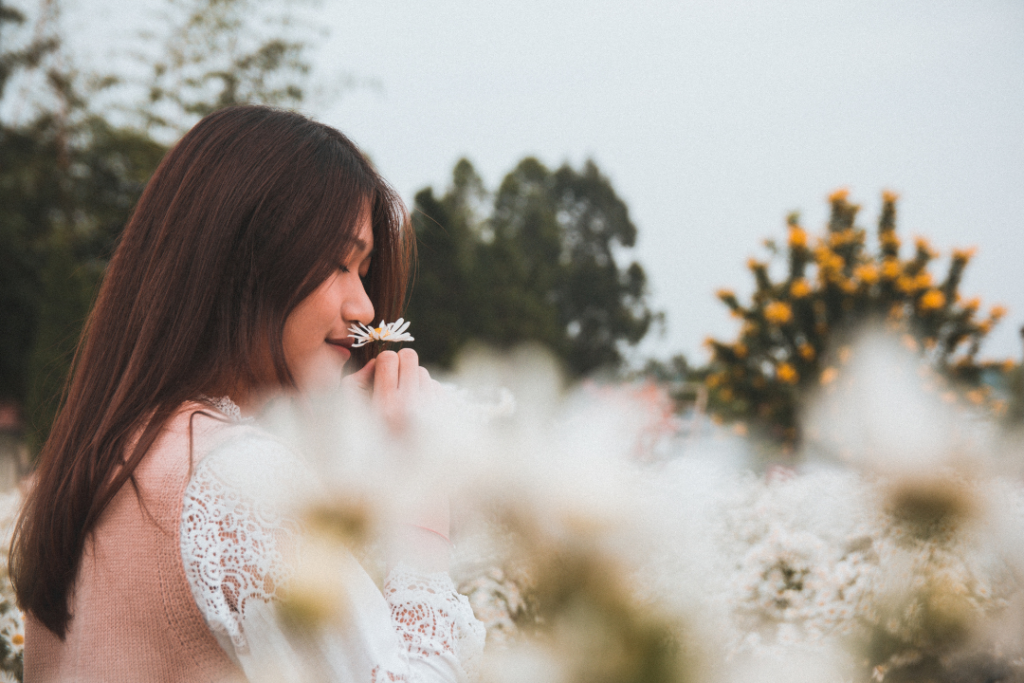 A destination that will create gorgeous fall photos is a flower garden, especially if the flowers are in fall colors. Flower gardens will create a beautiful background for your photos and will add a ton of color and life to your IG grid.
5. Corn Maze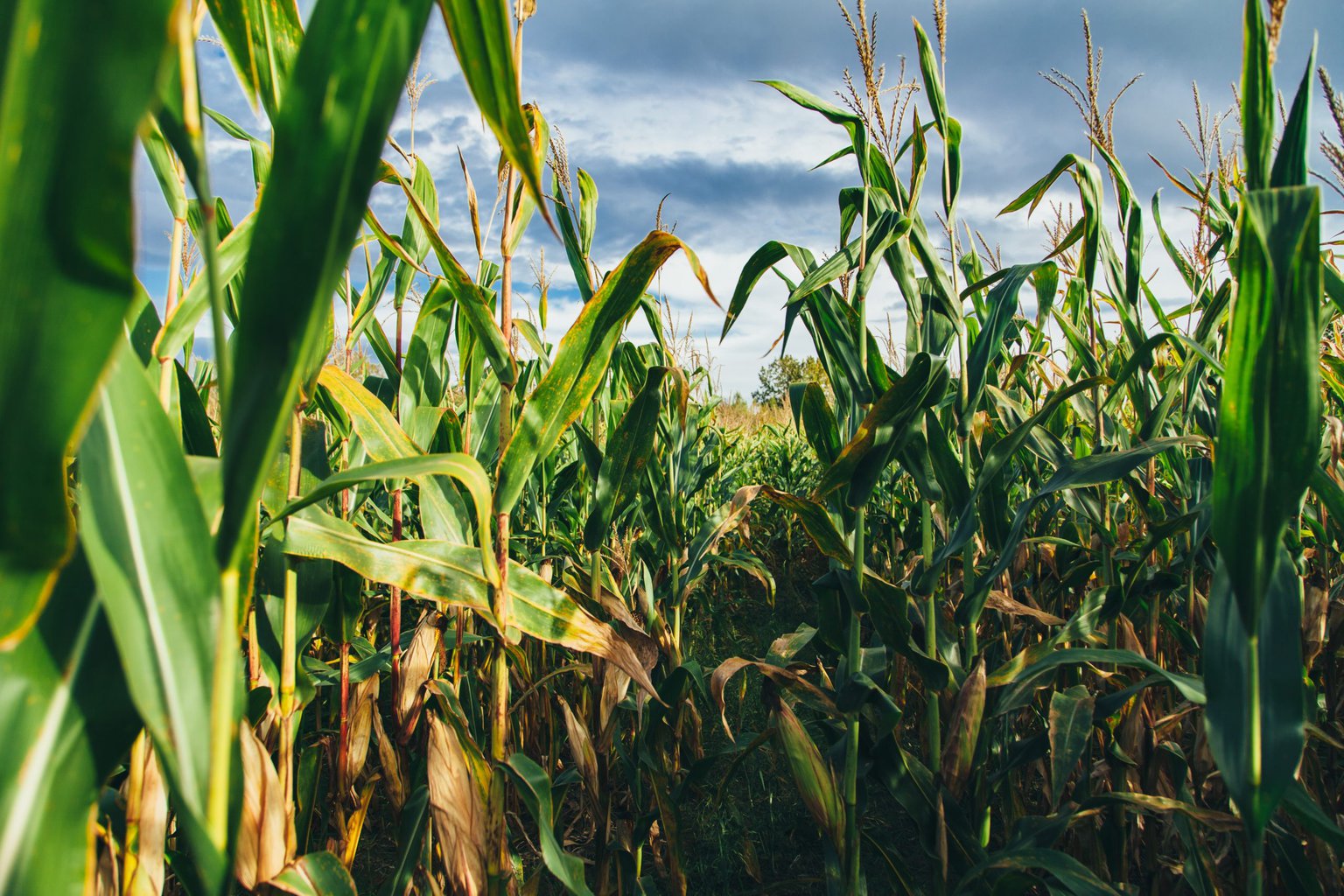 If you want a very fall-themed destination, you could also go for a corn maze. Corn mazes are a very popular activity to do during the fall season. If you've never been to one, do a quick Google search and you will probably find one near your city!
If you don't have a corn maze set up near you, a cornfield will also do the trick.
6. Bridge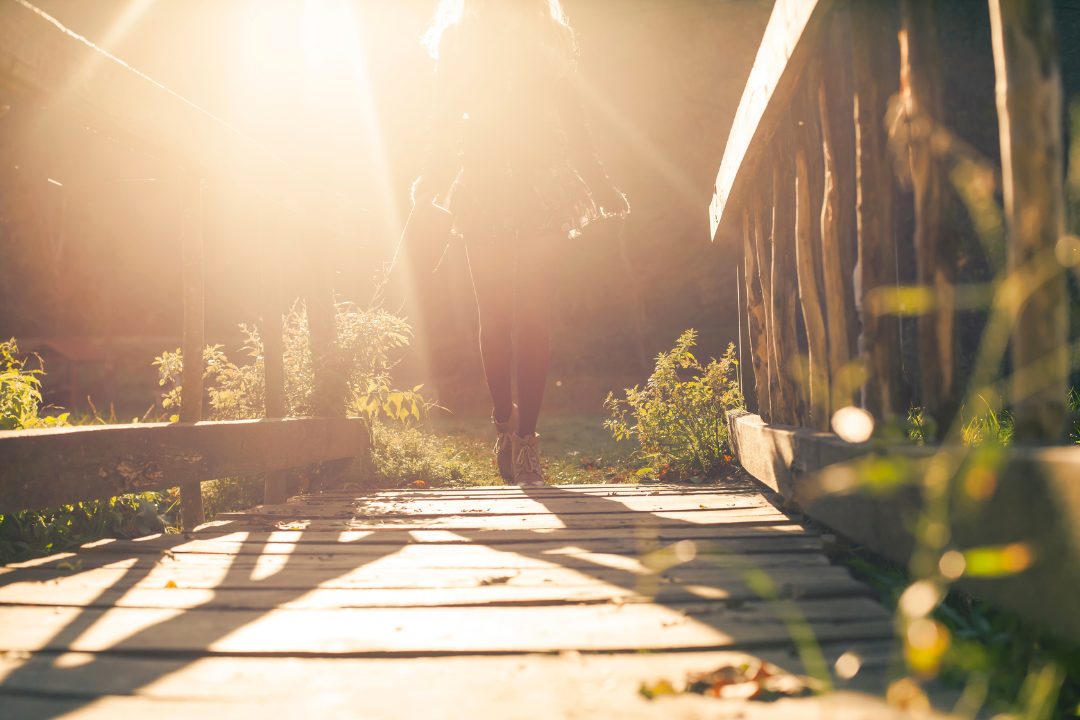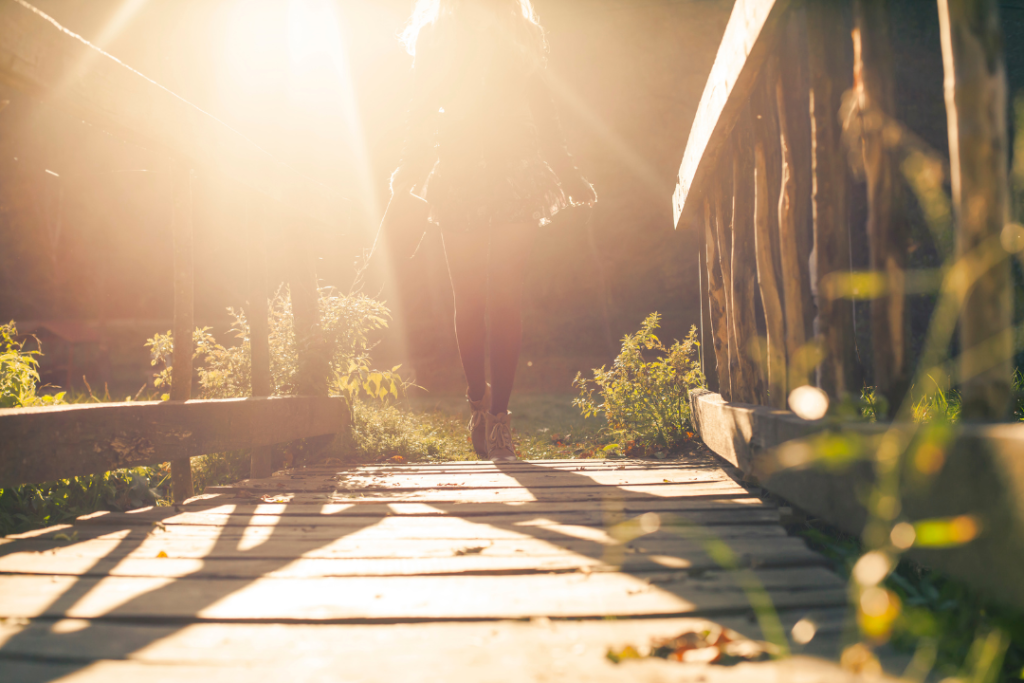 A bridge is another great location where you can get some fall pics! It especially looks good if it is near a river with trees surrounding it, so that you can get more of the fall-themed elements in your photos!
A bridge also allows you to come up with some cute poses for your pictures. I love the one above with the woman washed out by the sun, her outfit just visible at the end of the bridge.
7. Barn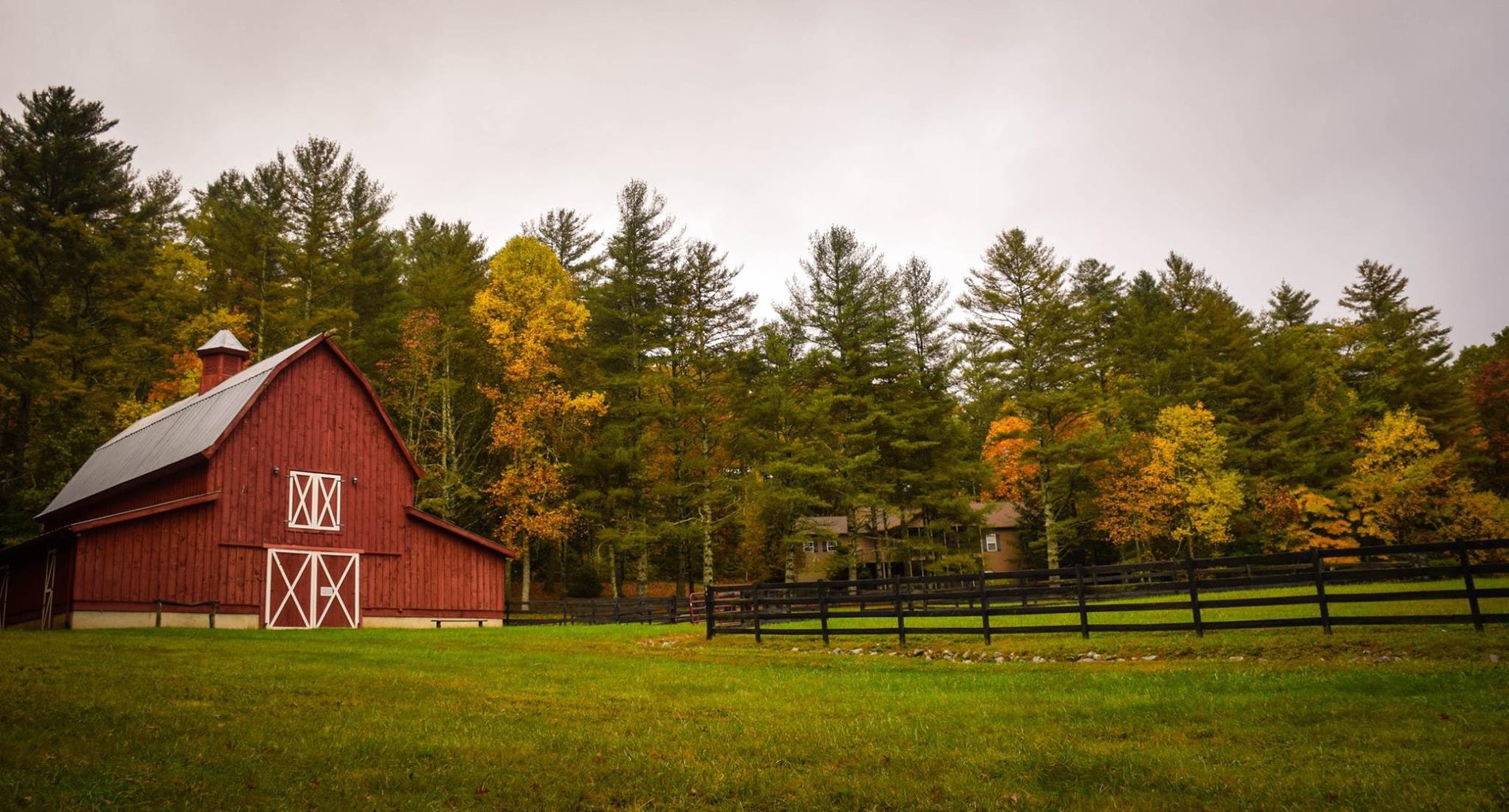 Another fall-themed destination for photos is a barn or farm. A barn surrounded by fall trees will also make a great backdrop for your photos and will also give you plenty of options for poses in your photos.
8. Porch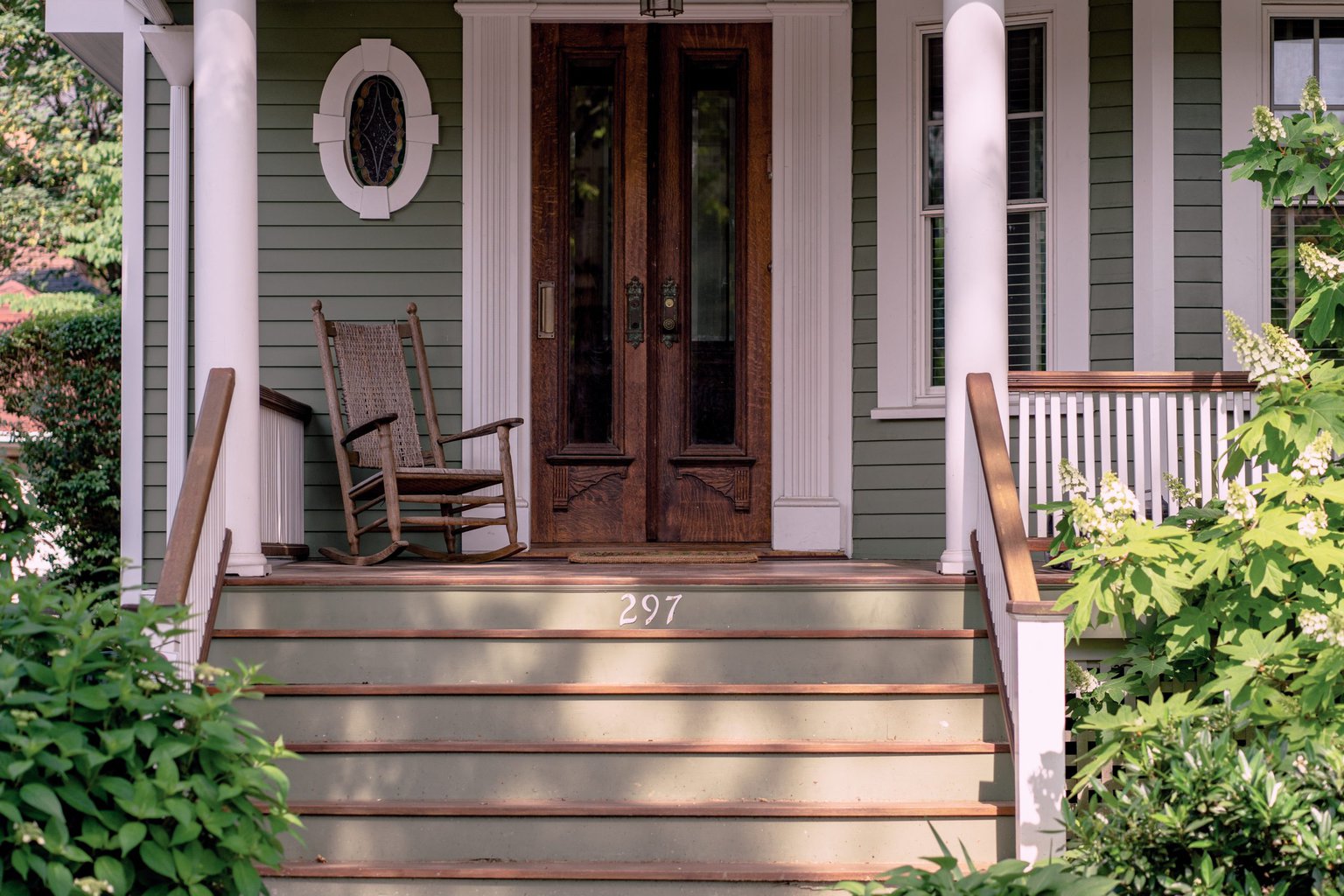 You might not have thought about this destination. Taking photos on a porch will also give your photos that fall-themed look that you are going for. This is especially true if your porch is decorated with Halloween or Fall-themed items.
So, if you have a porch on your home, I highly recommend taking some fall photos there!
9. Field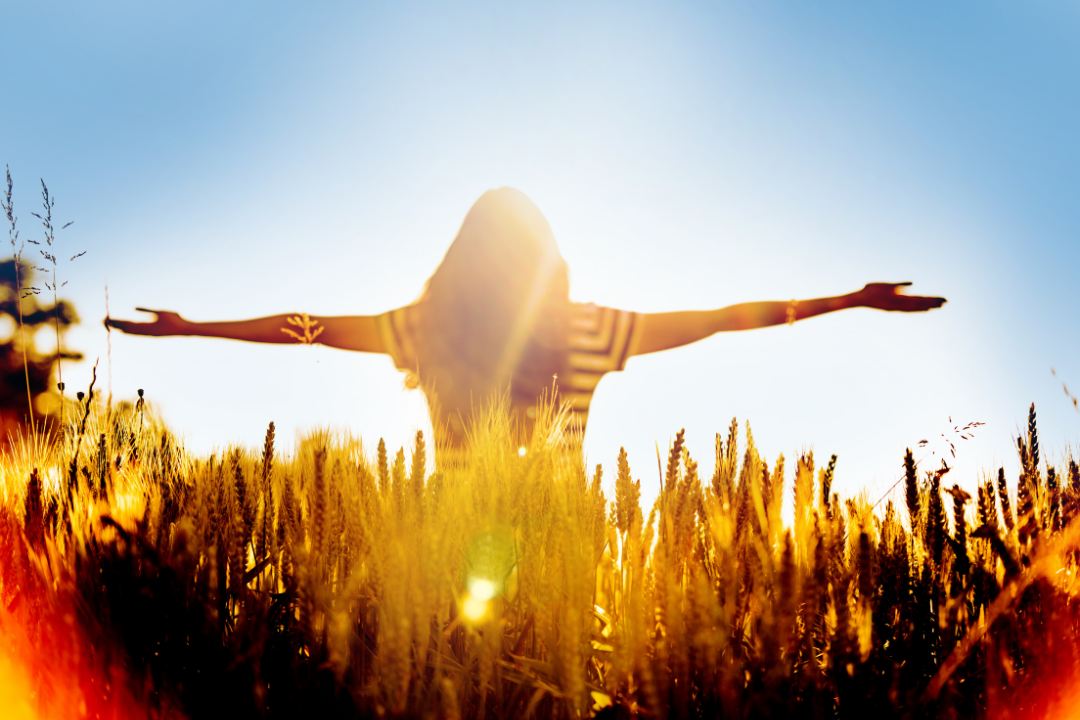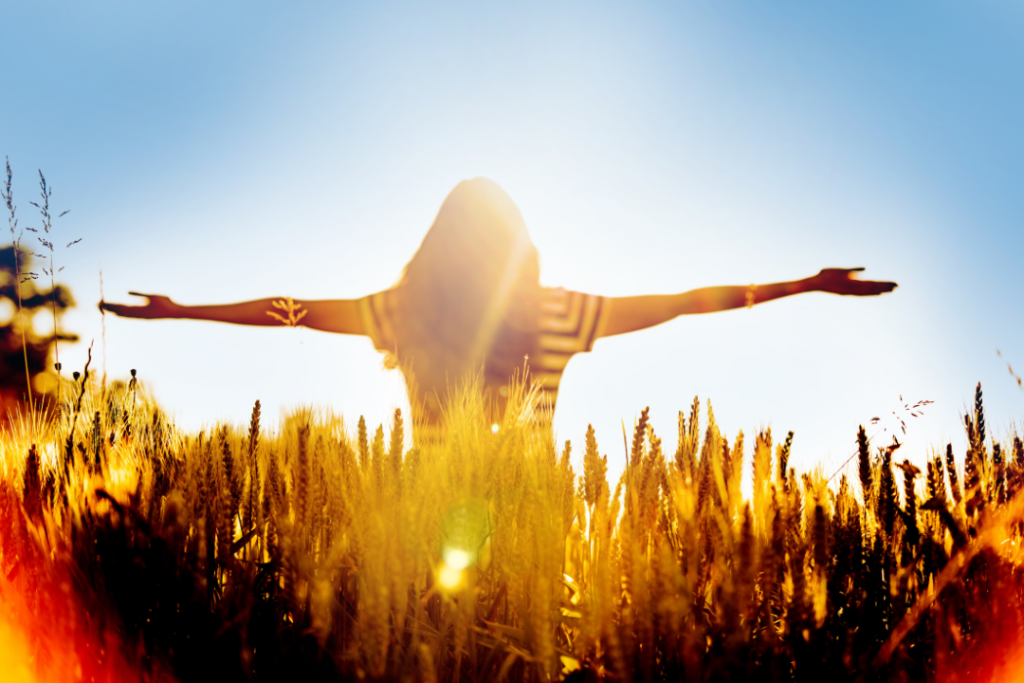 If you want the focus to be more on you for your fall photos, a field is also a great place to have a photoshoot! A field will provide you with plenty of room to do whatever you like in your photos and to pose however you like.
Just make sure to find an open field with a lot of space for you to take some gorgeous fall photos! A day with clear skies also helps if you want that brilliant blue in your pics.
10. Apple Orchard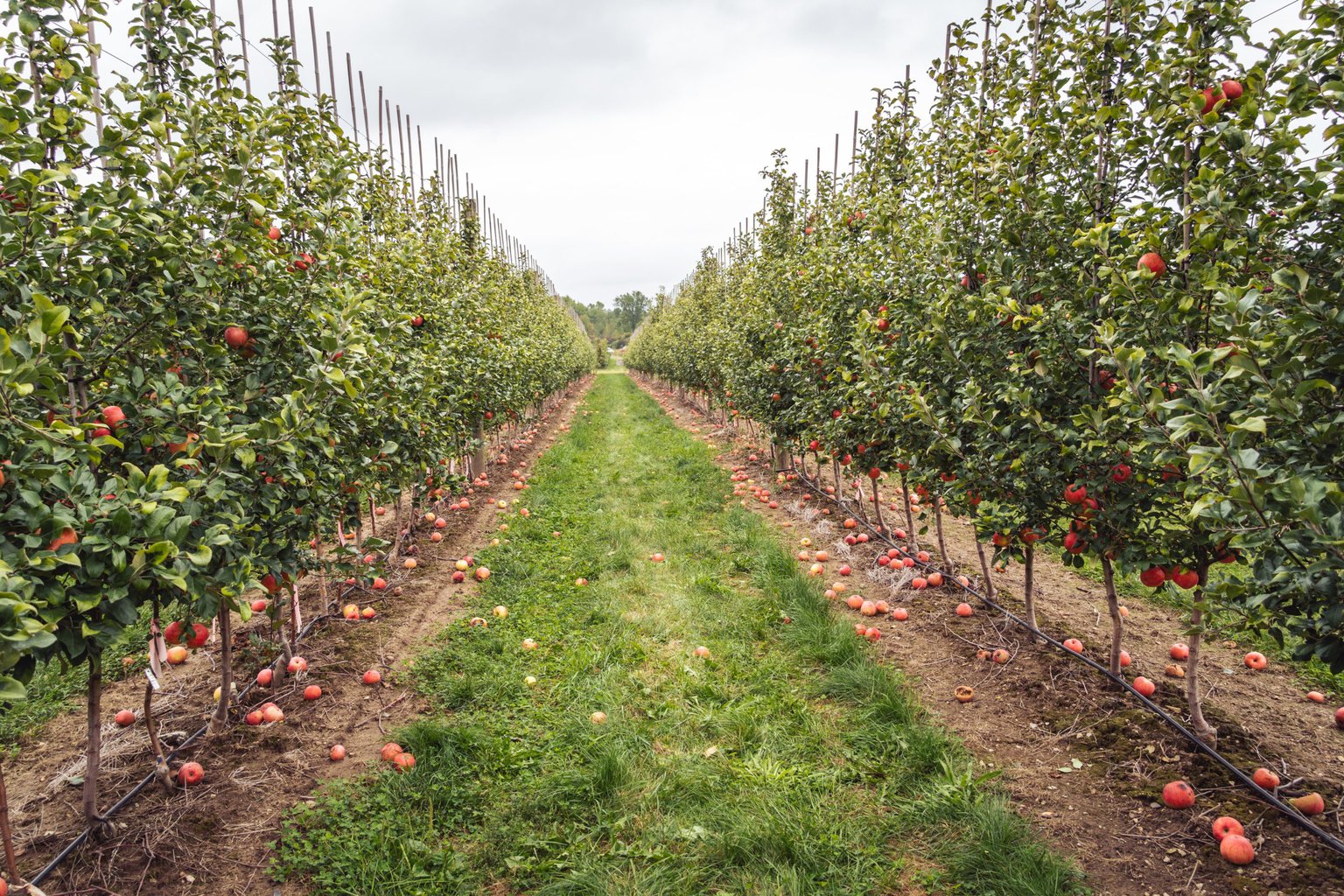 One of my favorite places to take fall photos is an apple orchard. Apple orchards look amazing as backgrounds for fall photos and they will also make your photos stand out because it is a unique background that not everyone will have.
So, if you want to take some super cute fall photos, I recommend finding an apple orchard near you!
Fall Photoshoot Ideas
11. Hayride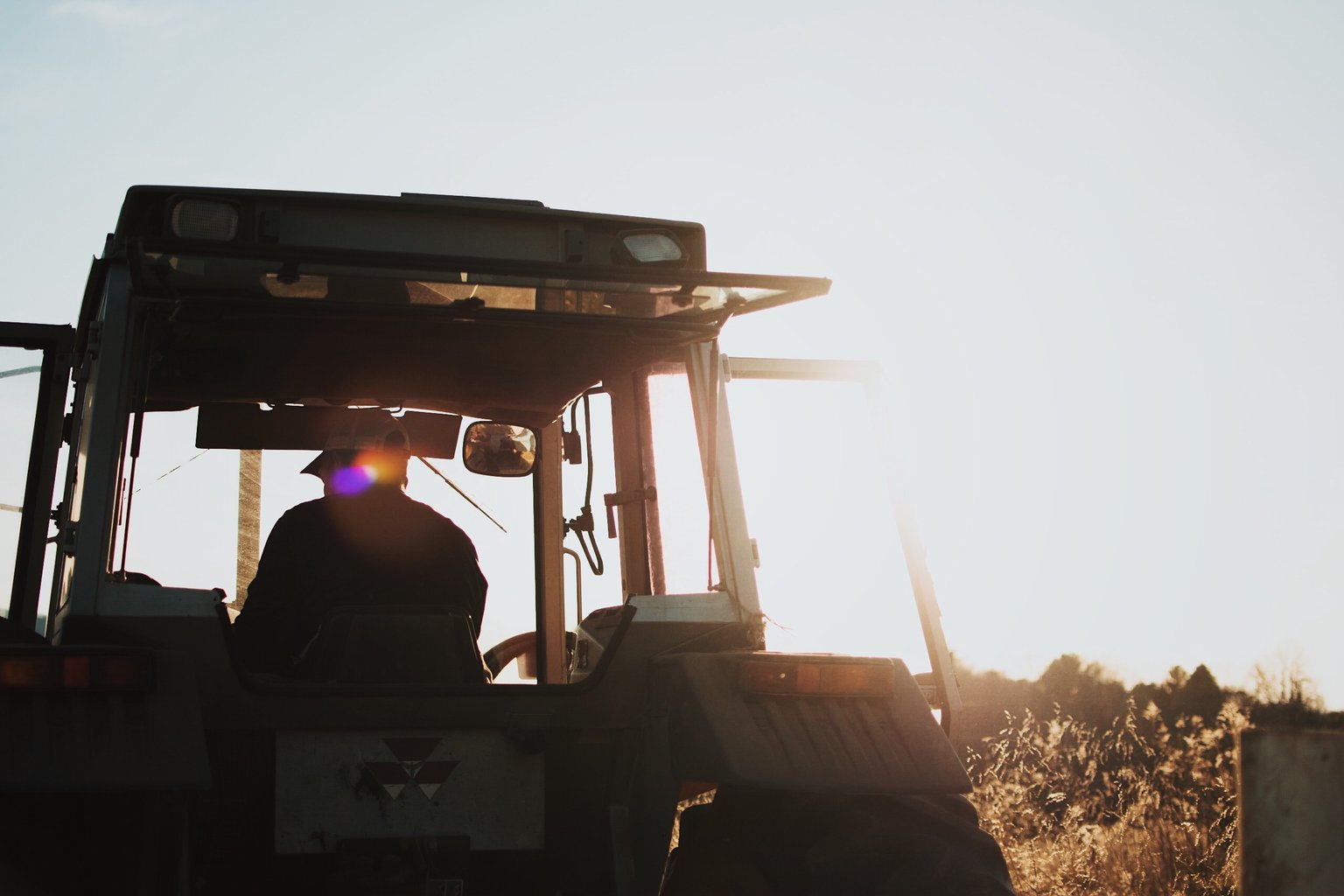 The other important thing to consider when trying to create super cute fall photos is what you will be doing in your photos! Since there are so many great fall-themed items and activities, this will gives you a ton of opportunities for pictures.
One that you may not have thought of is a hayride or taking photos sitting on hay bales. If you have fall festivals in your area, they will most likely have hayrides or hay set up for pictures.
This is a great idea for a fall photoshoot and will make your photos turn out really cute! This is also great if you are with a group of your friends or family for your fall photos.
12. Tossing Leaves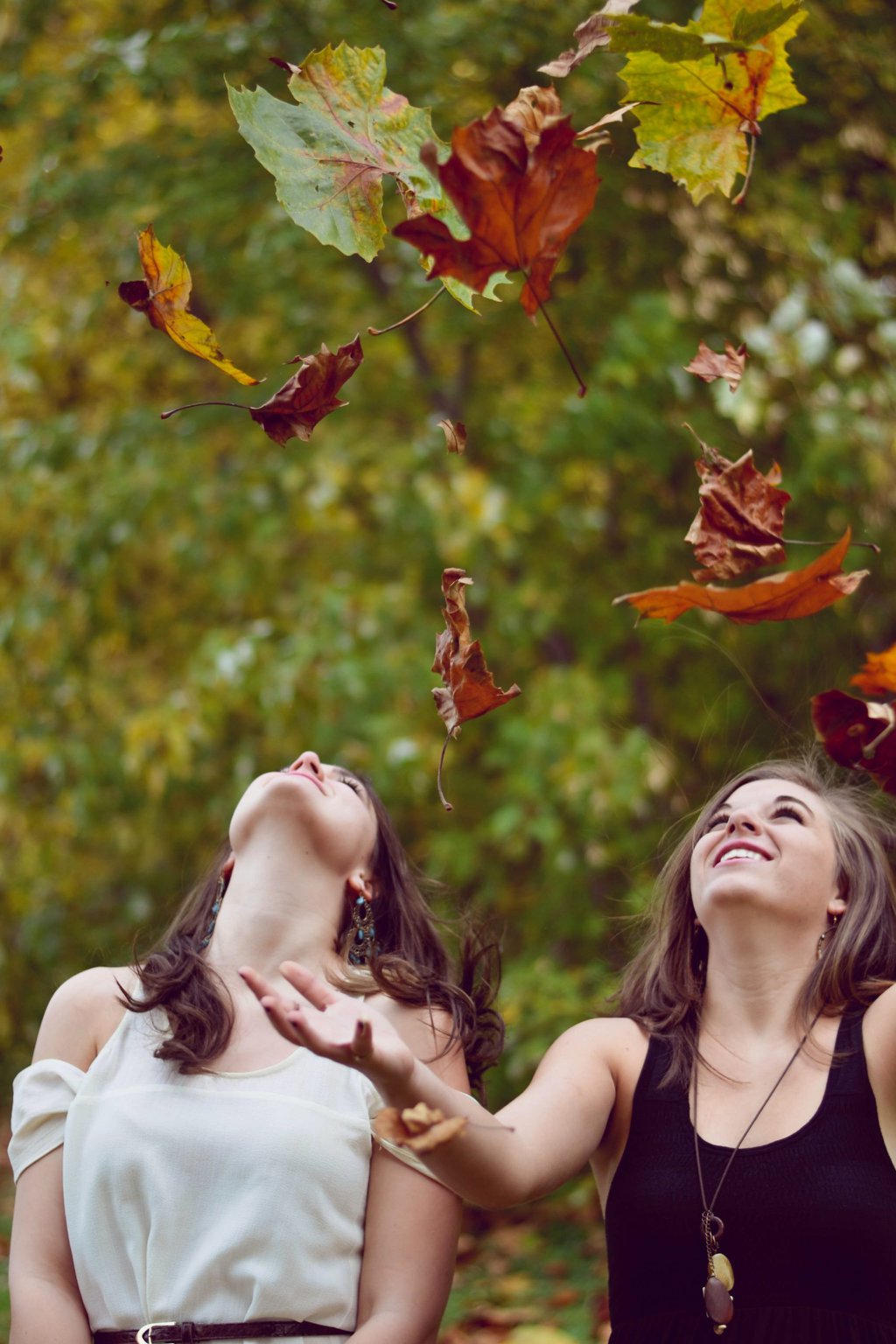 I am sure you have probably thought of this idea for your fall photos already. It is tossing leaves! I think fall leaves are one of the best things about the season because they come in so many beautiful shapes and sizes and the colors are gorgeous. Plus, prop-wise, they're free!
This makes them the perfect fall-themed item to add to your photoshoots. I also love them because it gives you something to do during your photos, making for some great candid shots.
13. Hold a Leaf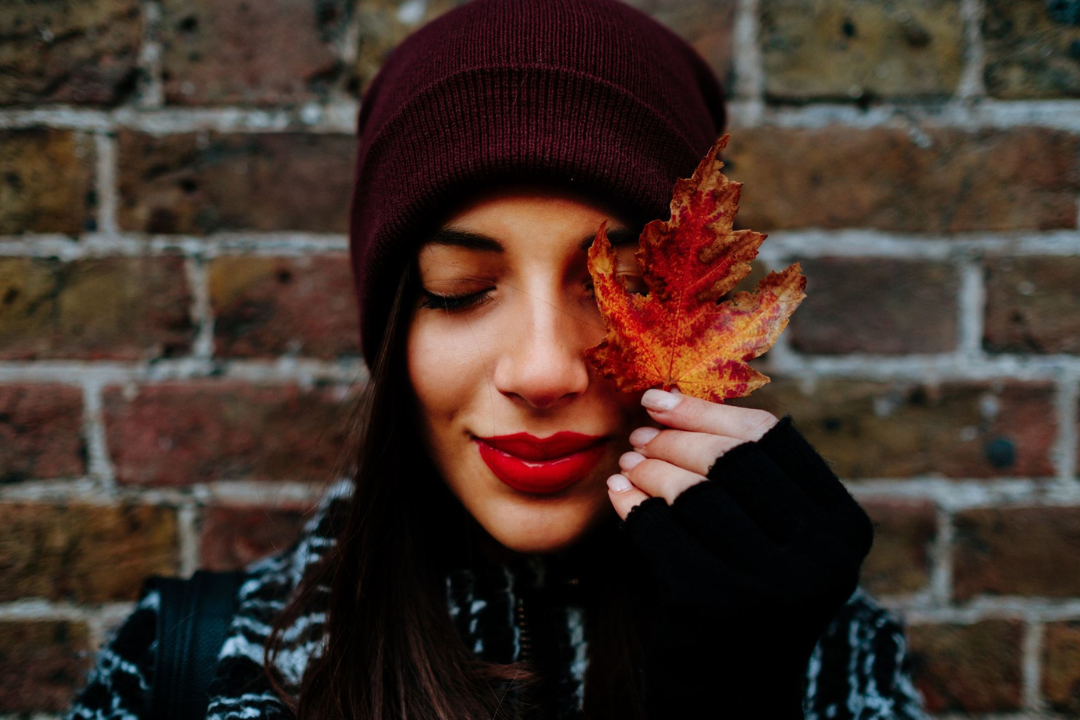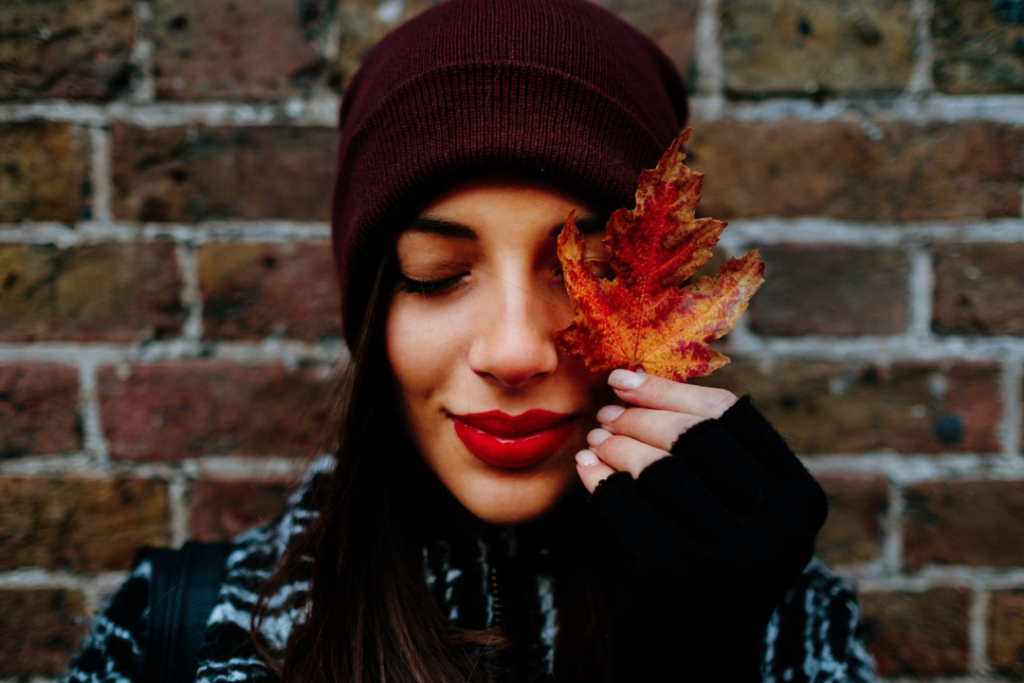 If you want to do something else with fall leaves other than tossing them, you could also go for a more simple fall photoshoot idea with leaves. This would be just simply holding the leaf in your photo or posing with leaves.
I definitely recommend trying out the pose above, with a leaf in front of your face, for a cute shot. You can also hold a leaf behind your back, or hold one up to show the camera.
14. Hide in a Corn Maze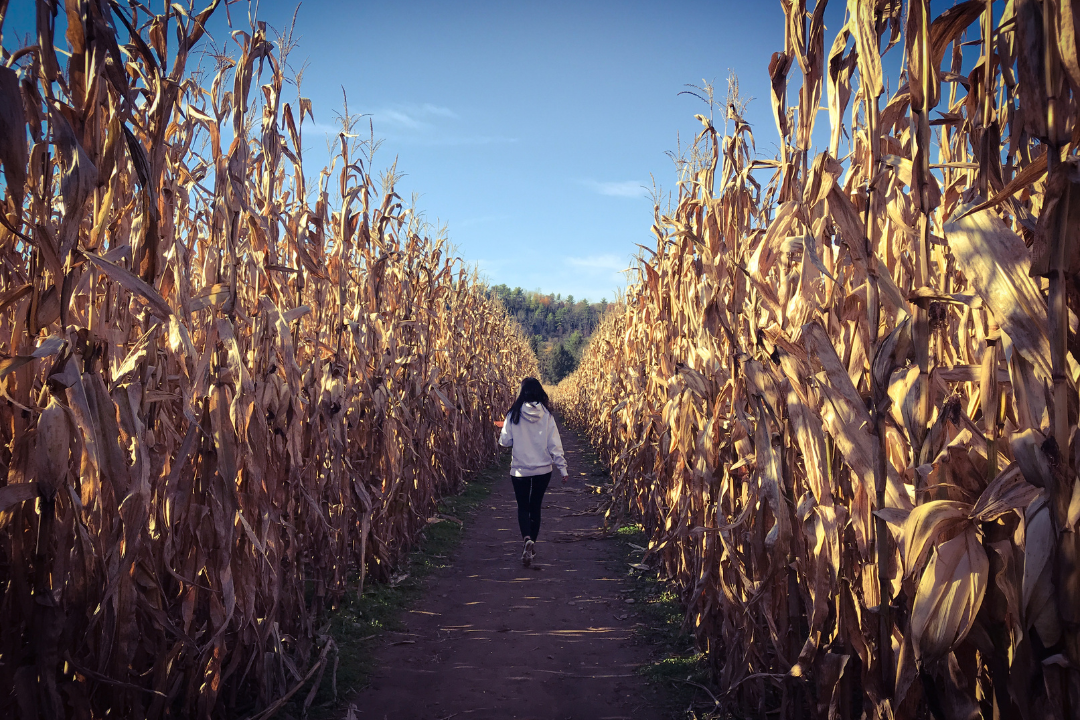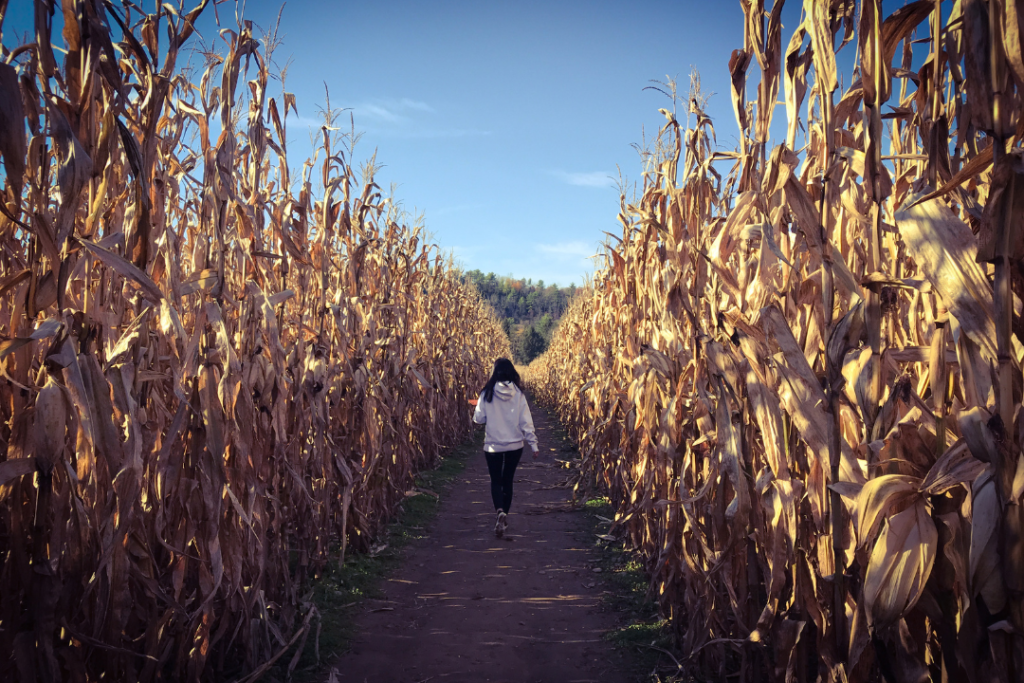 If you like the idea of including your outfit of the day in your fall photos, you should consider this photoshoot idea, which is hiding or walking in a corn maze. This idea will make your photos unique and it will also show off your full outfit, shoes and all.
15. Fall Picnic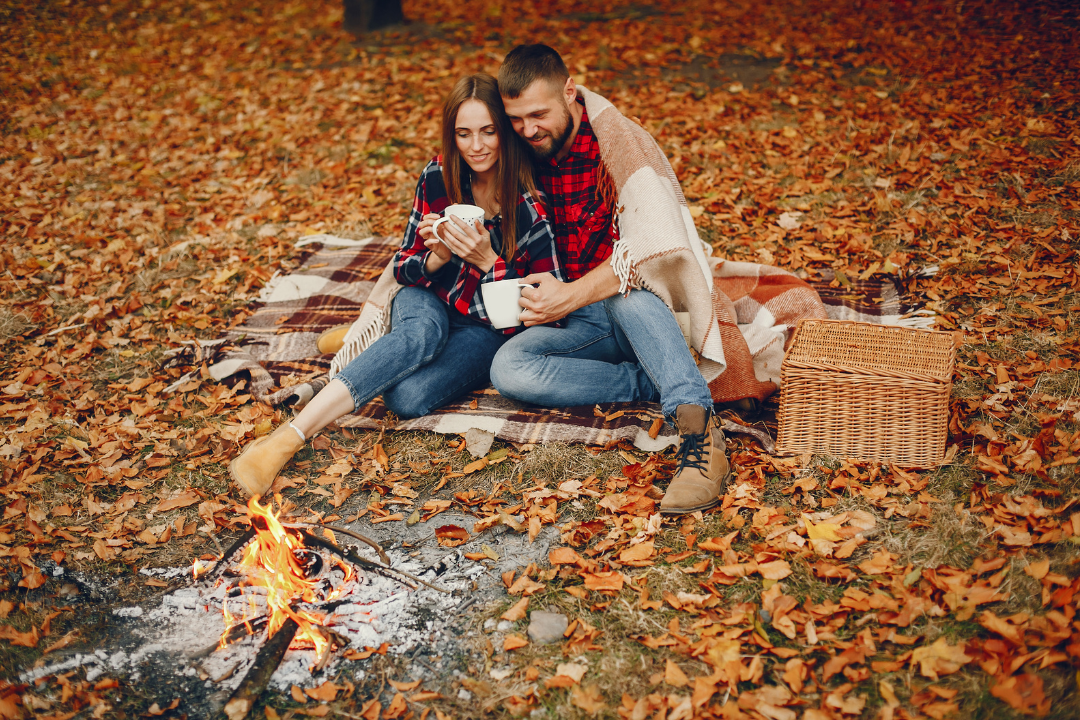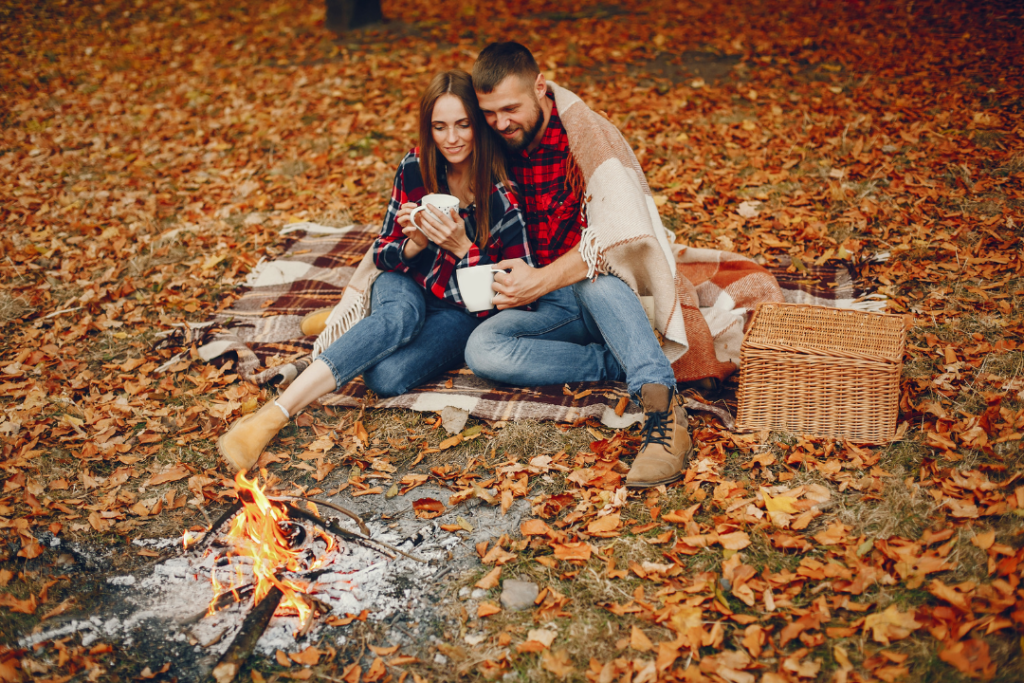 If you are with friends or family, a great photoshoot idea is a picnic in the park or on a field. Having a picnic is a super cute way to get some good fall photos and you can also bring in the fall theme with a cute basket and plaid blanket.
So, if you are looking for the perfect fall photoshoot idea, grab some of your friends or family and have a picnic outside! This will give you some adorable photos that you can share this season — not to mention something really fun to do.
16. Holding a Pumpkin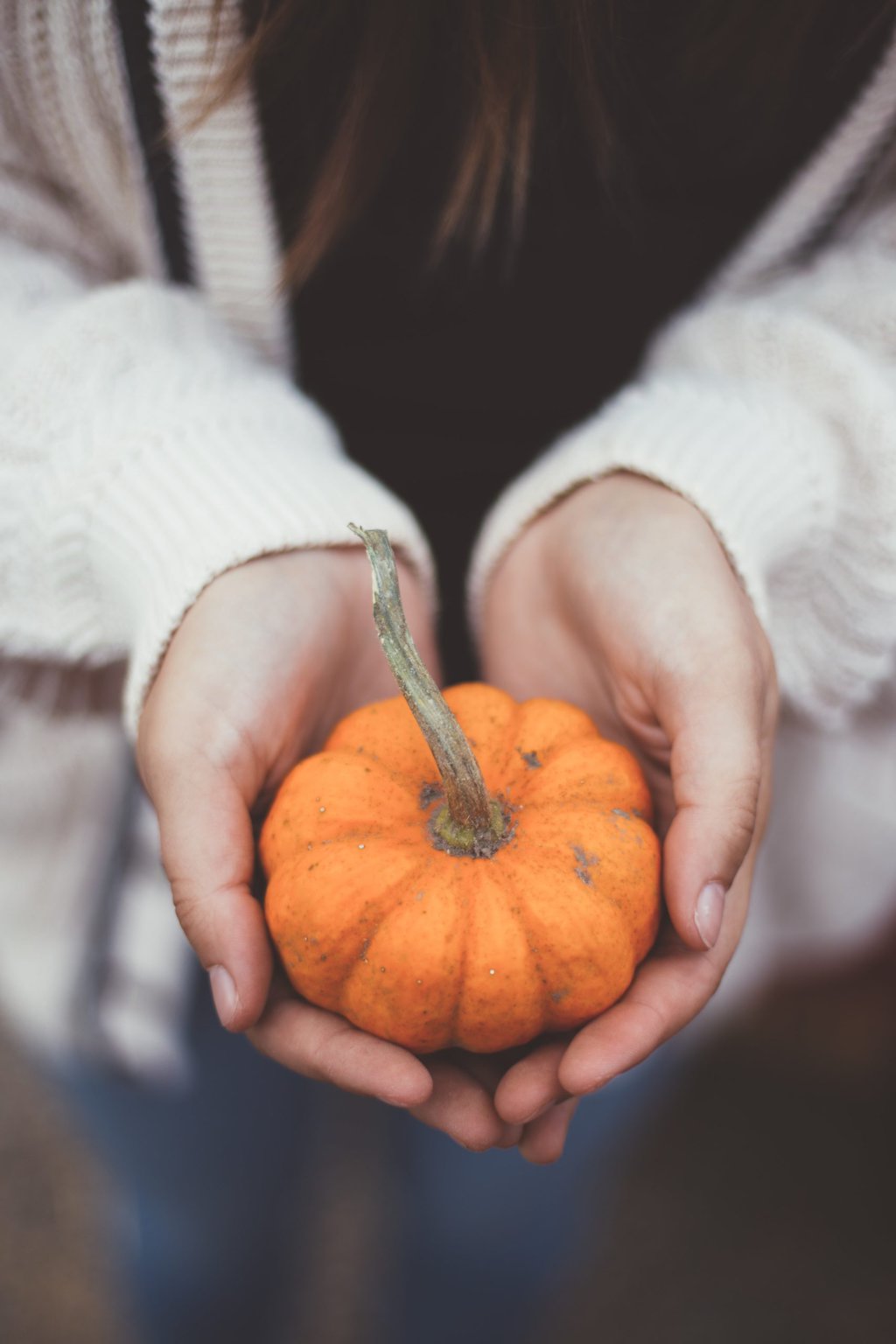 Of course, another great option for a fall photoshoot is featuring pumpkins! I am sure everyone thinks of pumpkins as the most popular fall-themed item, so why not incorporate them into your photoshoot?
What's great about using pumpkins in your fall photo shoot is that there are many different options for posing that you can do. For example, you can have pumpkins in the background, you can sit on a pumpkin, or you could even just hold a pumpkin.
17. Shoes in the Fall Leaves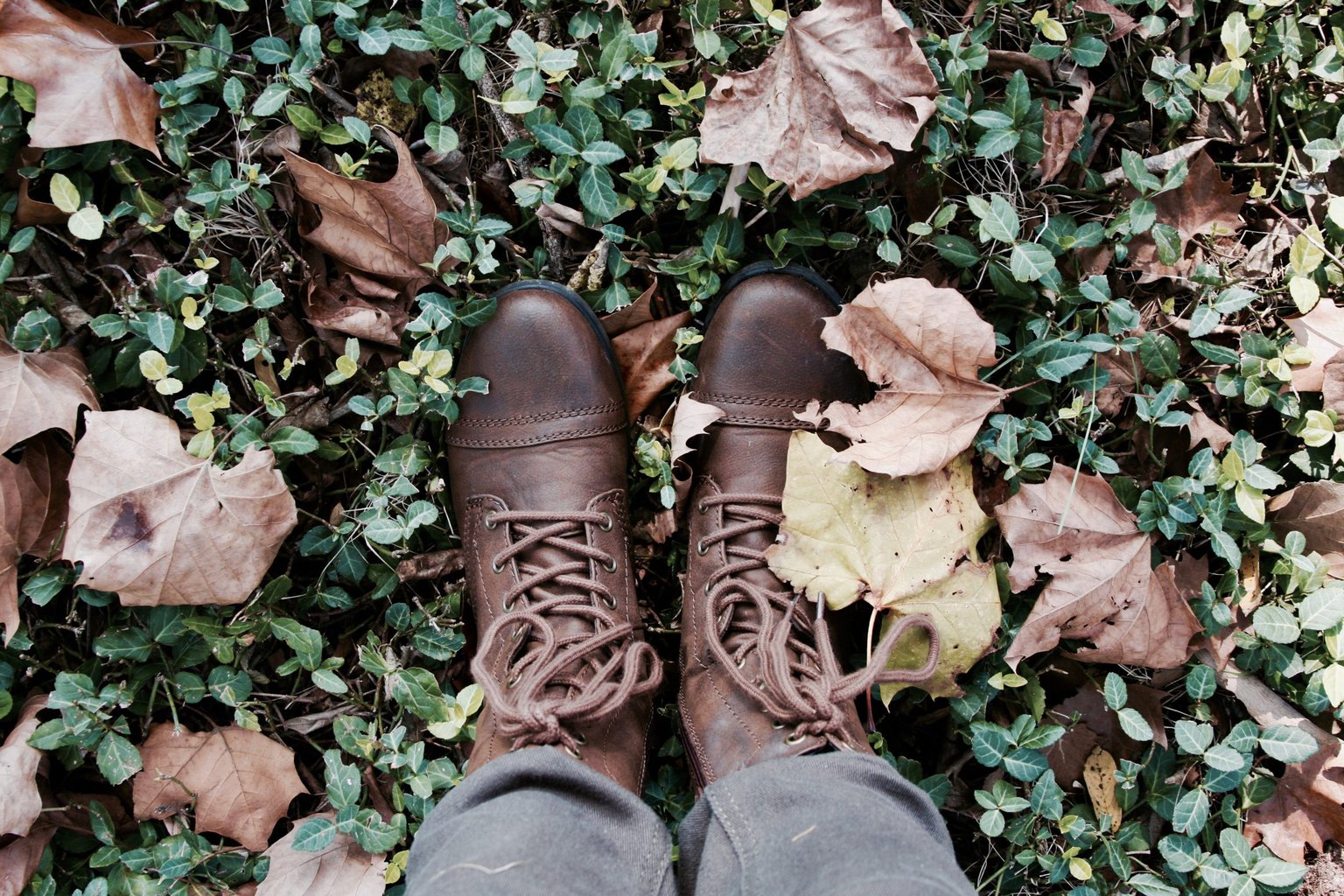 One of the most popular fall photoshoot ideas is doing the shoes in the leaves photo! If you have never seen a photo like this or you are interested in trying out this kind of photo for the fall, it is very simple.
Just rock your favorite pair of shoes, preferably boots or other fall footwear, and find an area near you that has a lot of leaves. Then, just do a cute pose with your shoes surrounded by colorful fall leaves and you will have a great photo for the fall season!
18. Run Around in a Field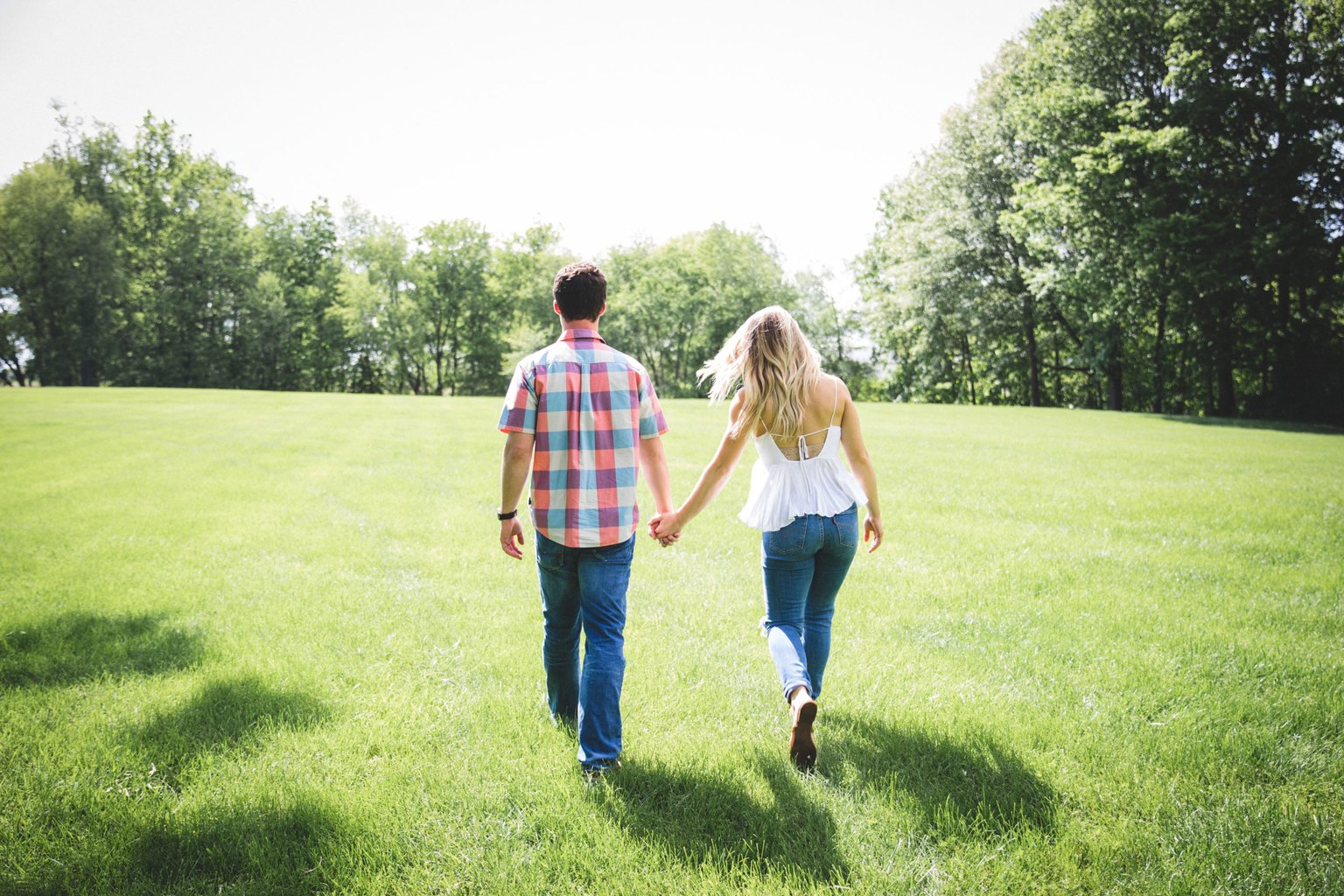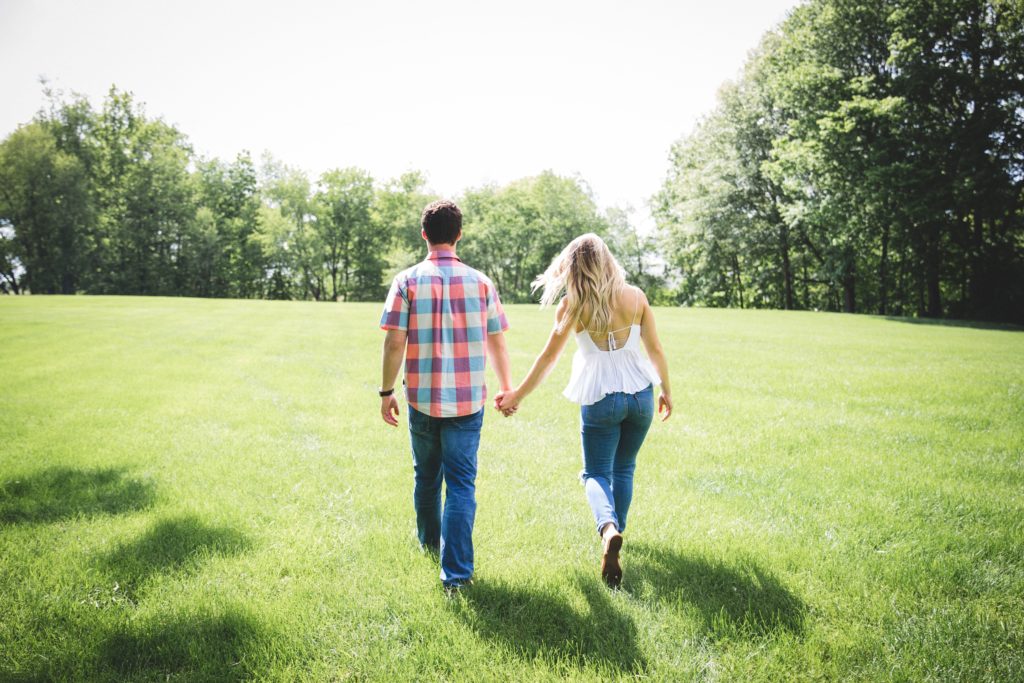 If you want your photos to be more focused on you rather than the surroundings of your destination, you could also take photos in a field.
This will give you enough space to do whatever you want in your photos and it will also make sure that you are the center of attention!
Since you will have a lot of space, I recommend getting some fun action shots for your fall photos. For example, you could run around a field or get some action shots while doing a twirling pose. These will all make for some fun and cute fall photos that you will love!
This is also great if you want to take photos with multiple people like your family and friends because you have a lot of space to fit everyone in the frame.
19. Fall Trees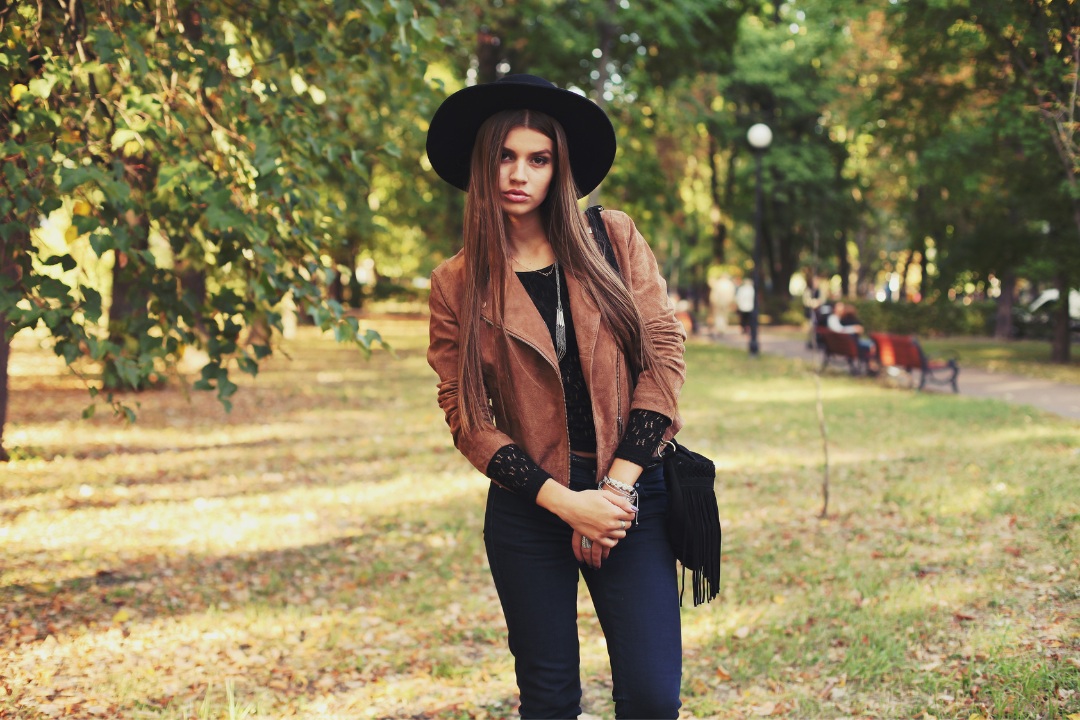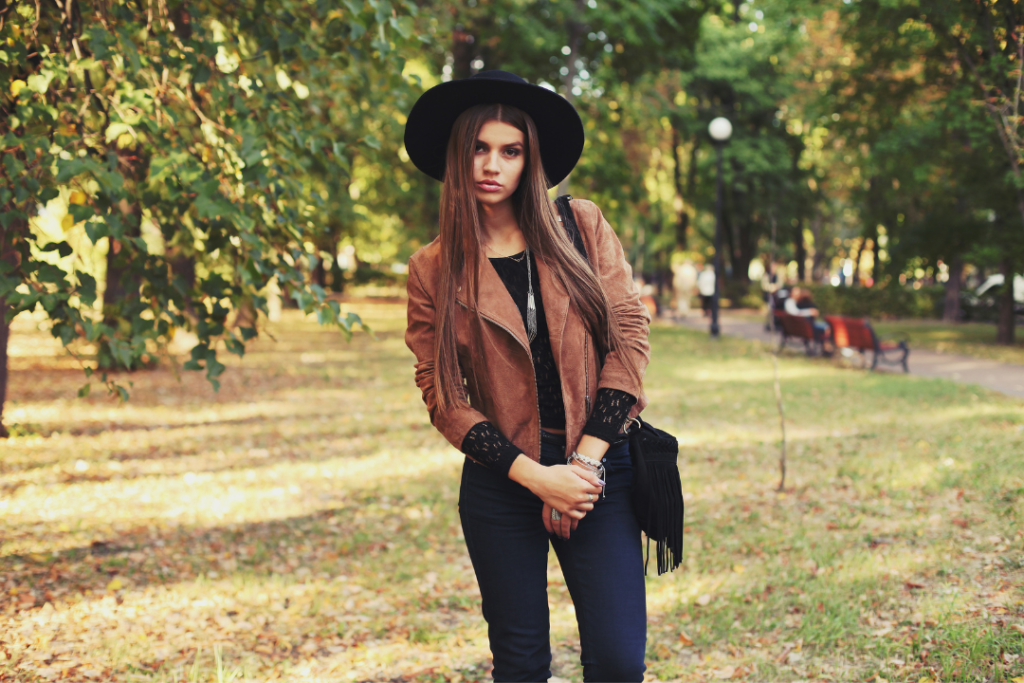 By now you probably know that fall leaves make for some great fall photos. However, the trees themselves are equally great for fall photoshoots.
Posing while next to some fall trees will not only give you a great background for your fall photos, but also it will add beautiful colors to your photos to give them a fall vibe.
Just make sure to find a woodsy area near you or a place that has a lot of trees with changing leaves, so that you can take some cute pictures among the trees! And aim for "golden hour" (around sunrise or sunset) to get the most beautiful light.
20. Lay in the Leaves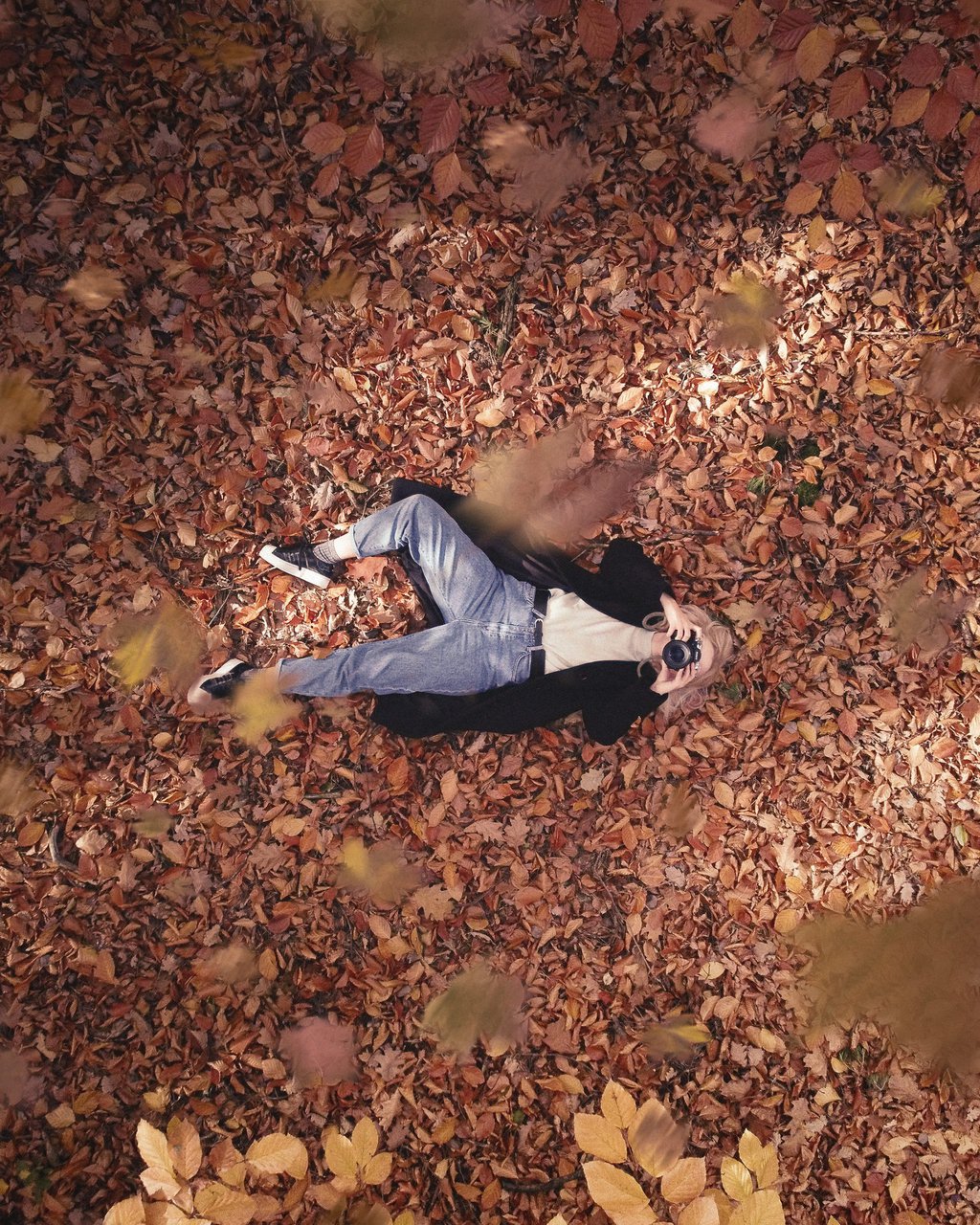 Another great way to incorporate fall leaves into your photos is to lay in the leaves. This will be a great idea if you want your fall photos to stand out and give off a fun, lighthearted vibe.
The best way to do this is to find an area where there are a lot of colorful leaves on the ground and have someone take photos of what it looks like from above.
The colorful leaves will create a great background for the photo and you will also be the center of attention for these fall photos!
Which fall photoshoot idea from this list are you going to try?
Which idea is your favorite? Where do you think the best place is to take Fall photos?