This post may contain affiliate links, which means we may receive a commission if you purchase through our links. Please
read our full disclosure here
.
Editor's Note: The following is Part 4 of Sarah's series on her experiences interning for a PR firm in (you guessed it) New York City for the summer. In case you missed the first parts, see: Diary of a PR Intern in NYC – Week One, Diary of a PR Intern in NYC – Weeks Two and Three, and Diary of a PR Intern in NYC – Week Four.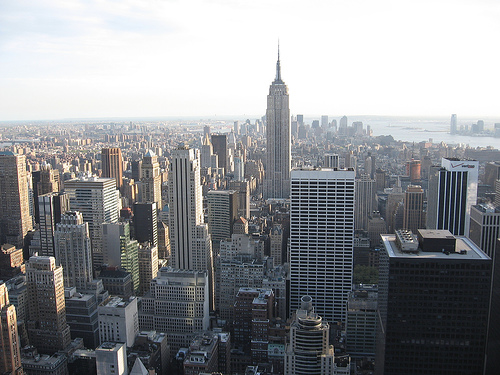 Since I missed work on Monday (I was away for a long weekend) and we had Friday off for July 4th weekend, the truth of the matter is, besides answering e-mails in response to pitches I sent out and sending out products, this week, I did a lot of housekeeping. Basically, I organized, did meaningless tasks that had to be done, and helped out with editing press releases. The whole week pretty much consisted of counting down until my four day weekend.
So, because of my lack of activity, I decided to gear this post more towards fashion. Being in any new environment, whether it be a work place or a new class, opens you up to new people with their own senses of style (some better than others of course)… That's no different for my internship. Plus, it's not so bad to be in a fashionable place like New York City 5 days a week!
What Interning in NYC Has Taught Me About Fashion
Being an intern in a major city has helped me discover a lot about my own style as well as how other people approach style. Here are the things I've learned about my own personal style as well as personal style as a whole while interning in NYC:
1. Figure out what looks best on you and work trends around it.
This internship has helped me figure out that I look better in polished, fitted clothing than most trendy pieces. There's something about structured pants and a blazer that really flatter me. If I hadn't been interning, I would not have normally tried on these clothes that are normally more "work" appropriate. And although I won't be partying in my work clothes, I can incorporate some of the pieces into my more casual looks.
Here are some of the outfits I'm thinking about: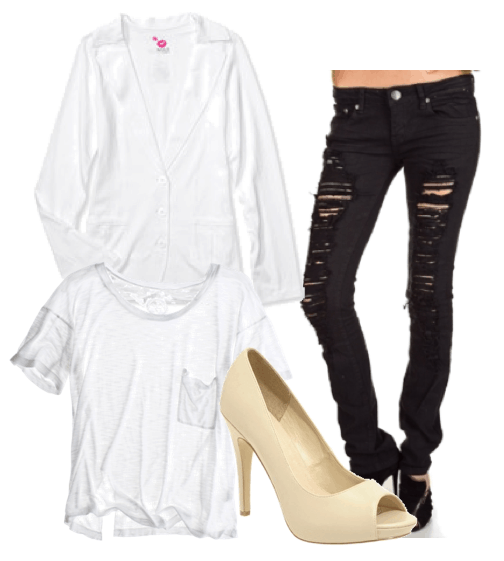 Blazer – Wal-Mart, T-shirt – Calypso, Jeans – Anonymous Venice, Shoes – Asos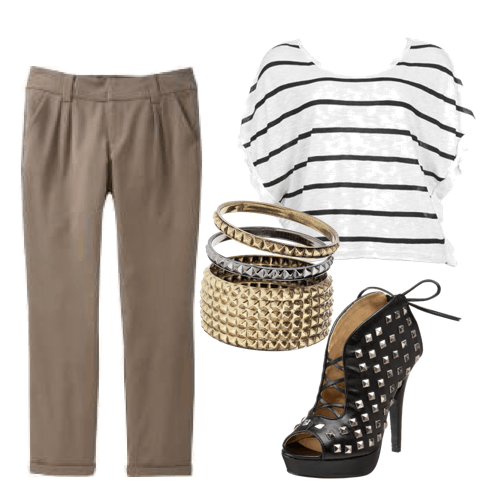 Pants – Old Navy, Bangles – Dorothy Perkins, Shirt – Metropark, Shoes – Endless
2. Style is not just about what you wear…
It's about your attitude and confidence as well. There's a girl I see every day who's probably 25 years old, and she could be wearing a paper bag and look fabulous. It's not because she's gorgeous, or has an amazing body. It's because she oozes confidence, and confidence makes every outfit look ten times better. Love yourself, love what you're wearing, and believe in yourself and you'll have the entire world's jaws dropping as you walk down the street.
3. Never be scared to try something new.
Just because you haven't seen a style in the real world before doesn't mean you shouldn't try it yourself. If an outfit makes you happy, even though it's a little risky, wear it! Those "wild" outfits aren't meant for dress up in your room. Fashion is all about taking risks. Seeing girls in the city wearing totally unique outfits inspires me to take risks in my own daily clothing! Consider reading a street style blog (like The Sartorialist or my personal favorite, Stockholm Streetstyle) for inspiration.
4. Trying on something costs nothing.
This is my favorite rule. Considering my office is a few blocks from major stores such as H&M and Forever21 (which are always the best in the city since they rotate stock like crazy), my favorite activity to wind down at the end of a day tends to be shopping. Sometimes, it's a hit and sometimes it's a miss, but I always try on a few pieces that intrigue me, even if they're not my style. It costs nothing but time to pull a couple of items into a dressing room, and sometimes, the pieces you end up loving and wearing the most are the pieces you would never have thought would look good on you at first glance!
What do you think?
Have you ever had a job or internship that's affected your sense of style? Have you ever even thought about how a job can affect your wardrobe in the long run? What influences your style? Let us know in a comment!