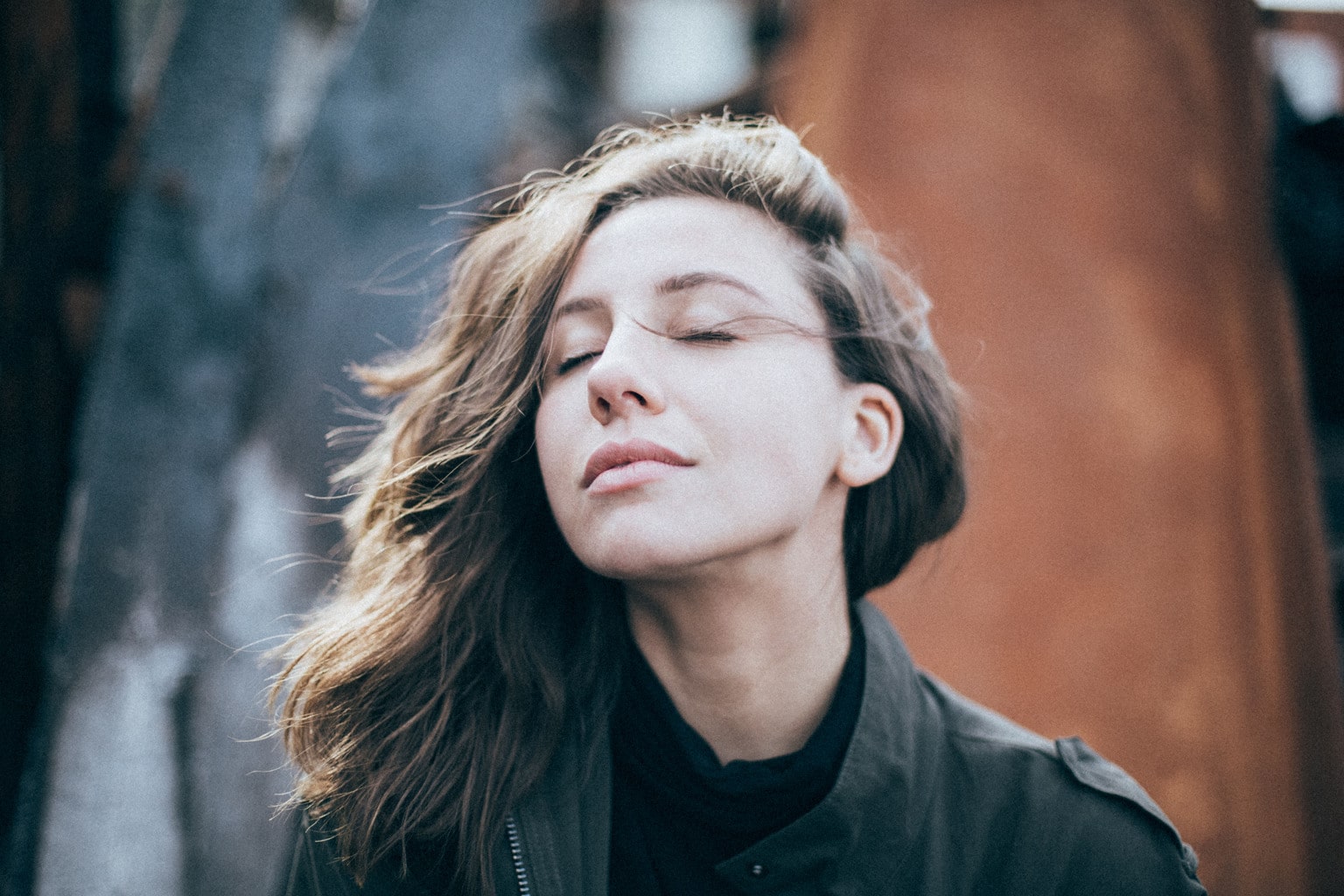 The semester is almost over, and for many of us, that means more career-induced anxiety than we'd previously thought possible.
You might be feeling stuck, lost, or worried about what you're going to do after college. Maybe you're upset that your internship didn't pan out the way you wanted it to, or confused and uncertain about the future in general.
Even worse than those feelings can be the frustration of knowing that you're doing everything you possibly can, but your efforts seem like they're amounting to nothing. It can be tough. Trust me, I'm there right now.
The best thing I can tell you is this too shall pass. Logically speaking, it's impossible that you'll remain in the same state of uncertainty forever. Sooner or later (preferably sooner, I know), something will click and you'll be on your way to the job of your dreams.
Until then, here are some good ways to calm yourself down and motivate yourself to move forward.
1. Read this infographic about famous people who also didn't succeed right away.

See? Everyone, even famous people, have been where you are right now.
My favorite story on this list is J.K. Rowling, who was famously denied by basically every publisher before Harry Potter and the Sorcerer's Stone finally got published. She's talked about this at length and her words are sure to inspire you.
Also helpful: This list of people who became mega-successful after age 40. You have tons of time on your side — don't worry!
These famous folks made it through and succeeded, and so will you. Trust.
2. Wallow (productively).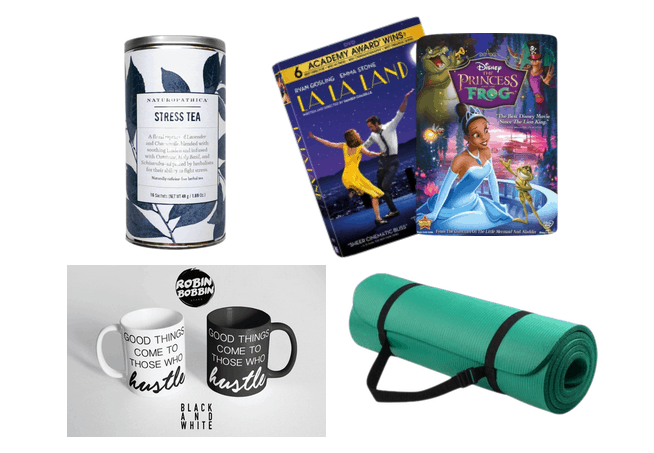 Products: Tea – Naturopathica, La La Land DVD – Target, The Princess and the Frog DVD – Target, Mugs – Etsy, Yoga Mat – Walmart
Sometimes you just need to take a moment to feel sorry for yourself, and that's okay. However, you can at least make your wallowing productive.
For instance, drink stress relief tea out of an inspirational mug, then do some nice, mind-clearing yoga to help restore your focus. Or, while you're moping on the couch, pick inspirational movies to remind you that you can accomplish your dreams even when life kicks you in the face.
La La Land may be a romance, but it reminds me to focus on my career and to always stay ready for my next opportunity. Similarly, The Princess and the Frog is full of inspirational career-related quotes, like my fave:
"The only way to get what you want in this world is through hard work!"
3. Watch this inspirational video.
https://www.youtube.com/watch?v=CJn075Aw0CY
Honestly, nothing is more inspiring to me than Disney movies. This montage takes the most motivational moments from all of the iconic Disney films to remind you that you can do anything you put your mind to.
It's an excellent source of hope and courage for when you're feeling down.
4. Re-analyze your goals.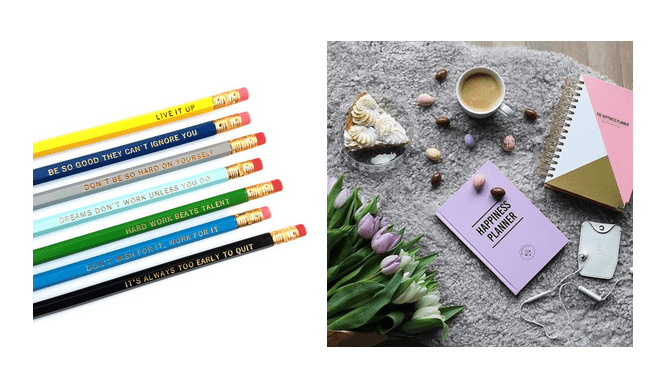 Products: Pencils – Etsy, Planner – The Happiness Planner
Sometimes you get so set on the way you think your life is supposed to look, you stop considering other options. When this happens, you need to get back in touch with yourself.
Take a moment to do some career journaling. Write down all of your strengths, dreams, experiences, and anything else that might shape the type of person you want to be and the type of job you want to have. You'll be surprised where this leads you.
Also, talk to the people who know you well – they might have amazing suggestions or might make connections you'd never considered.
Most importantly, don't let yourself get comfortable with something that is making you unhappy just because you are afraid to try new things, or because you feel like that is the career everyone expects from you.
Seriously, see the list of people who "made it" after 40, above. You have time — and full permission — to change your mind. It's your life, after all.
5. Keep moving forward.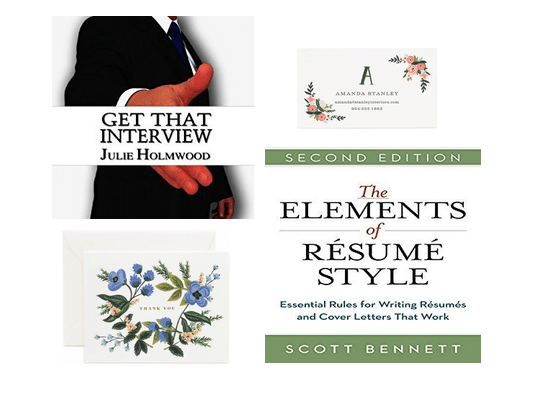 Products: Interview help book – Audible, Business cards – Rifle Paper Co, Thank You notes – Rifle Paper Co, Resume help book – Audible
The only way to get where you want to be is to constantly keep moving forward. Being internally frustrated can only get you so far – if you want things to change, you have to make them change.
For example, do practice interviews, schedule one-on-one networking sessions with people in your chosen field (and write thank-you notes afterward!), amp up your resume and cover letters so they're set to go, and don't ever stop applying, networking, and improving your own skills.
You can do this!
Are you dealing with career stress?
What do you want to do after college? Are you dealing with any setbacks like me? How are YOU de-stressing while staying productive?
Let me know if any of these tips helped you in the comments!