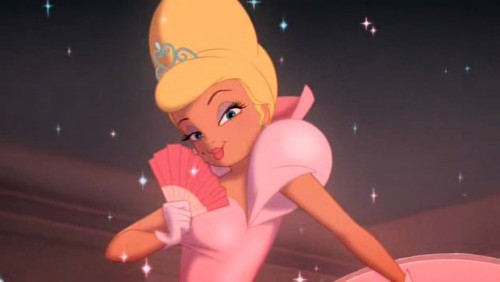 Disney's The Princess And The Frog is the latest addition to their collection of princess classics.
For those of you who haven't seen the film, the story follows an ambitious New Orleans native Tiana who wants nothing more than to own her own restaurant. In classic Disney style, nothing really goes as planned (thanks in part to villain Dr. Facilier), but in the end, Tiana finds true love in the most unlikely of places.
Tiana's best friend is resident girly-girl Charlotte LaBouff. Although extremely spoiled, "Lottie" is a cheerful and caring person who would do anything to help her best friend. Although not a main character, Lottie is a loveable addition to the story. Her signature feminine style is a fun source of fashion inspiration, as well. To capture a Lottie-inspired look, here's some quick background information about this lady-in-waiting.
About Charlotte "Lottie" LaBouff
Lottie is the definition of a southern belle (she and Lemon Breeland have that in common). Her sweet accent and southern charm really give her character a special flair on screen. She is a lady, and expects to be treated like one!
Ever since she was a little girl, Lottie wanted nothing more than to marry a prince and become an actual princess. Her clothes often reflect this idea of royalty, accessorized with a mix of 1920s pieces, since that is when the movie takes place.
She is absolutely in love with the color pink – from her clothes to her room, just about everything she owns is that color.
Now that you know a little bit about her, scroll down to see the looks I've put together inspired by Lottie's uber girly look.
Outfit 1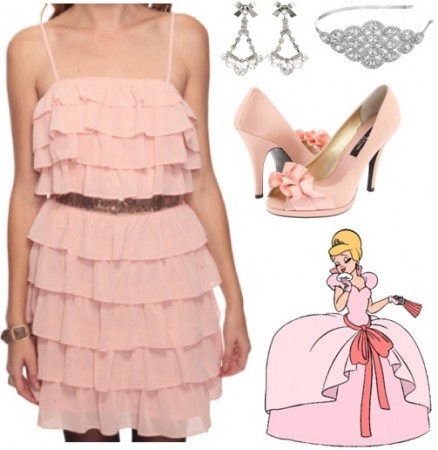 Photo Credit | Dress, Shoes, Earrings, Headband
Capture Lottie's princess appeal in this super girly outfit. Wear a peach-colored ruffle dress with a pair of matching open-toe pumps. Add a bit of sparkle with chandelier earrings. In place of a tiara, try a crystal-embellished headband to give a royal look to the ensemble.
Outfit 2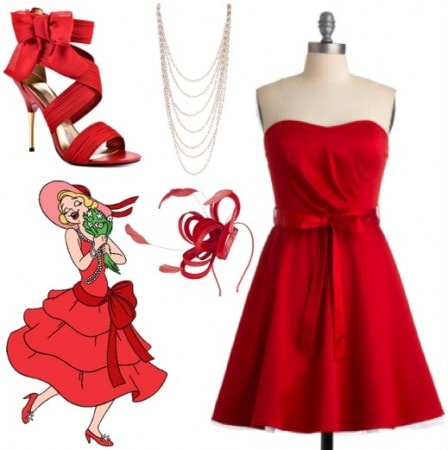 Photo Credit | Dress, Shoes, Necklace, Headband
Make a statement just like Lottie always does in a bright red dress with matching chiffon heels. For a 1920s aesthetic, add a layered pearl necklace and a feather fascinator headband to complete the look!
Outfit 3
Photo Credit | Dress, Flats, Hat, Earrings
For a classic, feminine style inspired by Lottie, wear a belted shirt dress with a pair of flats. Add a hat to give the look a little something extra. Princess stud earrings finish off this outfit.
What do you think?
Have you seen The Princess And The Frog? Would you wear any of the looks above? Which one is your favorite? Would you like to see more posts like these in the future? Let me know in the comments!