EDIT: Due to a copyright claim from ASCAP, we are no longer allowed to let you guys listen to our playlists here on CF. If you want to listen to the playlist, from now on, you have to click over to Playlist.com to do so! Sorry for the inconvenience – we're bummed as you are about it.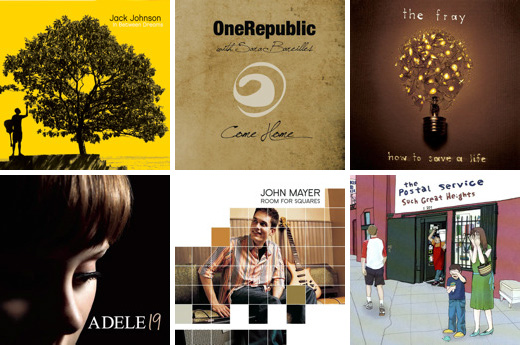 Ever have one of those days where it's raining outside, and all you want to do is lay in bed and do… nothing? Normally I'm a go-getter and up for anything at any time, but sometimes rainy days make me want to curl up in a ball and stay in my PJs all day long.
And today was one of those days, except I had to go to work. But if I could've stayed in my PJs all day, I would have.
So, here's a playlist of mellow songs that will wind you down into that rainy-day mood. Beware: do not listen if you are planning on having anything but a lazy, mellow day.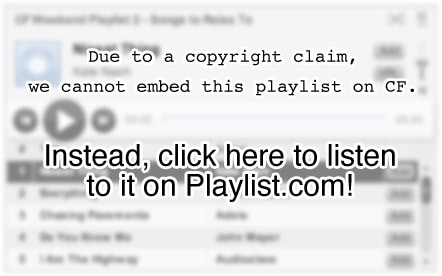 This Week's Playlist Includes
Previous Weekend Playlists
What do you think?
Do rainy summer days make you want to curl up all day, or do you want to play in the rain? What's your favorite rainy-day song? Will you be listening to this playlist this summer? Let us know in a comment!