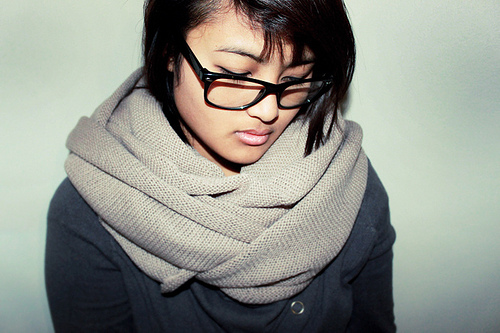 With the recent bout of awful weather we've seen across the US, it seems the "winter blues" are starting to set in just about everywhere. (Yup, you're not the only one who let out a triumphant yell when the groundhog didn't see his shadow yesterday. 6 more weeks of winter? No thanks!)
But while "the winter blues" may not be a medical term, the phenomenon is very real: Seasonal Affective Disorder, or SAD, is the scourge of citizens from the freezing-cold Pacific Northwest to the foggy East coast during these dreary winter months. Extended periods of time without sunshine and warmth can make you feel depressed, fatigued, and irritable. The symptoms of SAD are both psychological and physiological; your mind and body are affected by dragging winter weather.
While the obvious solutions seem to include relocating to a warmer climate or spending a vacation in paradise, let's face it: Most of us don't have the financial flexibility to jet off to an island whenever we want. So instead, here are a few easy, budget-friendly ways to banish your winter blues and stay cheery, despite the chilly weather.
1. Create Your Own Oasis.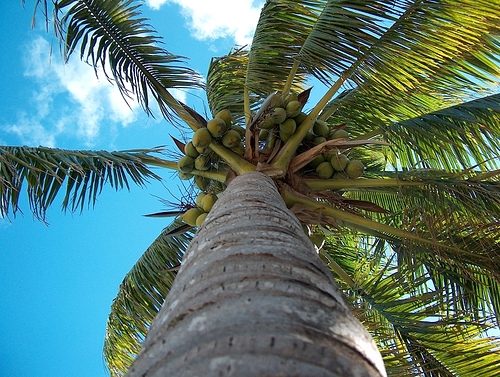 If you can't make it to an actual beach, why not make one yourself? It could actually make a huge difference in your mood.
Research suggests that much of Seasonal Affective Disorder lies within your perception of your predicament, and all it may take to get you feeling like yourself is a change of scenery. Thus, faking a beachy atmosphere can actually do wonders for your mindsetand save you the cost of taking a real vacation. So cank the heat in your apartment, spritz on some coconut oil, blast the Bob Marley, and bust out the margaritas with your girlfriends.
More of a jock than a party girl? Swimming laps can also help ease your winter woes – chlorine smells of summer, and the exercise will release plenty of mood-boosting endorphins.
2. Soak Up Some (Fake) Rays.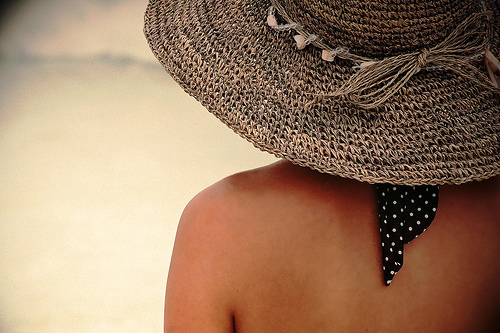 Those SAD-sufferers in favor of indoor tanning probably already indulge in some UV light from time to time. However, it's not necessary to fry your skin to achieve the look and uplifting feeling you crave.
As you guys probably know, self-tanners, which use sugar alcohols to give skin a golden tone, have come a long way since they debuted. Gone are the smelly, streaky, orangey formulas of yesteryear – today's best self-tanning products look totally natural and last for days. Formulas range from creamy lotions to lightweight foams, and are available in a variety of shades.
Need some help finding the perfect sunless tanning product and applying it right? Check out our guide to the best self-tanners.
3. Get Thee Some D.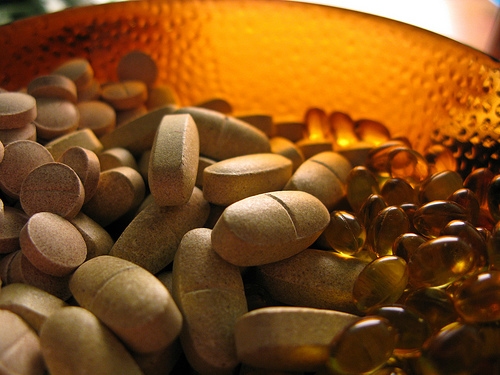 Vitamin D, that is! This sunshine vitamin, largely responsible for energy levels and healthy bones, is almost always lacking in individuals that live in areas where sunny days are infrequent. Vitamin D deficiency is often linked to Seasonal Affective Disorder as well.
Fortunately, it's easier than you think to get more D. Supplements are available in a variety of dosages, so you'll be able to support your system with the amount you choose. In addition, many foods contain significant amounts of vitamin D – among them are salmon and many dairy products.
That said, the best source of Vitamin D is the sun itself, so consider spending a bit more time outside once it's warmer for a boost, in addition to supplements. Even 15 minutes a week of solid sun exposure can make a difference in your mood. Just make sure to keep at least one area of your body (like your hands, for example) exposed and sunscreen-free to make sure you aren't blocking the rays. (Yes, this is the only time you'll see us advocate NOT wearing sunblock!)
4. Shop for Spring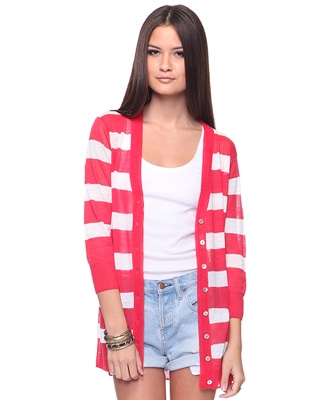 Sweater – Forever 21.
Seeing Spring's palette of fresh colors and prints on everything from mini-skirts to bikinis always gives me a terrible case of cabin fever! It's definitely tough to look at all the cute spring clothes in your favorite stores while it's negative five degrees outside. But while many Spring fashions are too skimpy to wear before the official first day of the season (March 21), that's no reason you can't do a little shopping now.
Simply buying a versatile piece in a hot spring color that you can wear for the remainder of winter can help satiate your shopping appetite AND make you feel happier right now. Cardigans, basic tees, and gauzy scarves in shades like hot pink and bright orange can all be layered now, then worn alone in warmer months.
What do you think?
Personally, a (safe and self-applied) tan, a bright pedicure, a fruity drink, and a hot tub are my favorite ways to say goodbye to bad feelings due to absent rays. Now I want to hear yours!
What methods do you use to keep a sunny outlook? Have you recently purchased an article of clothing in anticipation of spring? Are you looking forward to Spring Break already as much as I am? Make sure to leave a comment – I can't wait to hear your thoughts!