College students around the nation are soaking up the last few days of summer before classes begin. I found one such student, Kaitlin, enjoying the sun by reading outside of her apartment.
Kaitlin has loved fashion since she was young. "My mom has photos of me from when I was a little girl making paper dresses for my dolls," she says. Despite, as she claims, spending a few unfortunate years wearing "plaid bermuda shorts and matching shirts," Kaitlin has evolved and her style has, too.
Pairing a set of bright blue nails with a lemon-printed top (fruit print is so hot right now!), Kaitlin's outfit is the perfect end-of-summer ensemble.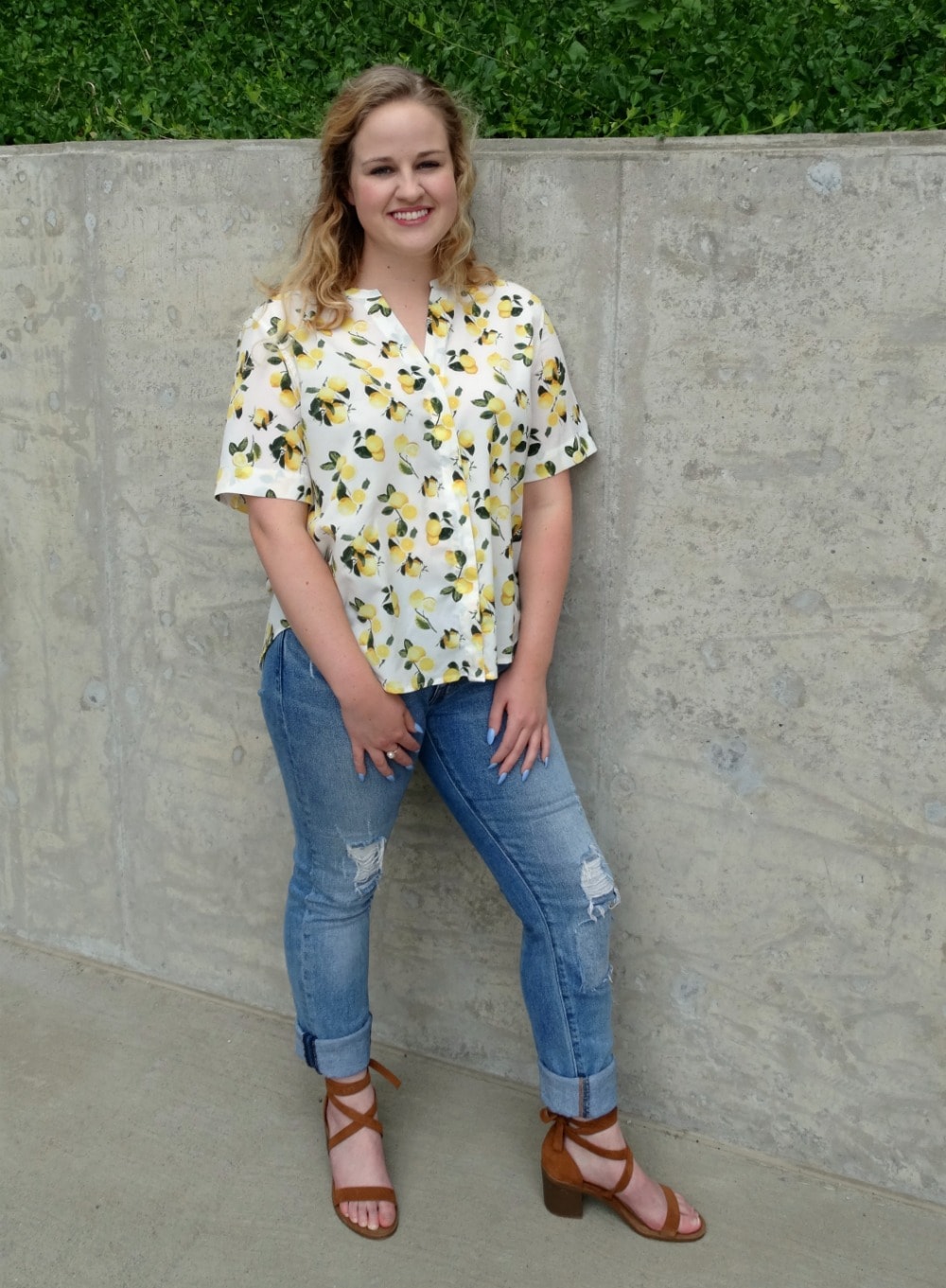 Kaitlin 101
Name: Kaitlin
School: West Virginia University
Year: Senior
Major: Art History and French
Hometown: Ripley, WV
Let's Talk Fashion
Who or what inspires your style? "If something catches my eye, that's where I begin. A lot of times, I'll just be walking to class or be at work and see outfits or pieces that fit my style."
Where do you like to shop? "TJ Maxx is on the top of my list because there is a lot of variety, but sometimes it's not always easy to leave with a great find. I shop at GAP, H&M, Macy's, and Urban Outfitters as well."
Why did you choose this particular outfit? "It's comfortable but I also think it's cute and feminine. I usually wear a lot of black, so I wanted to spice it up. My lemon shirt always makes me feel extremely happy and sunny!"
What fashion advice would you give to other students looking to improve their style? "Comfort is key. Also, be confident in what you wear."
What are your favorite trends right now? "I love glasses because I think sometimes they can be the best accessories. I am also still in love with jean jackets."
Do you have any favorite fashion designers? If so, who? "I am always in love with Elie Saab. The dresses are to die for even though I don't have a place to wear one. They're so beautiful, though! As for shoes, I love Christian Louboutin. I can't wait until the day I can afford a pair of [Louboutin] heels."
What do you do for fun – do you have any unique hobbies or interests? "I love to read and travel. It's not very unique, but I love adventures."
If you could raid anyone's closet, whose would it be? "I think it would have to be Lorde's. Her style is so fun and unique."
Elements of Kaitlin's Style
1. Lemon-Print Top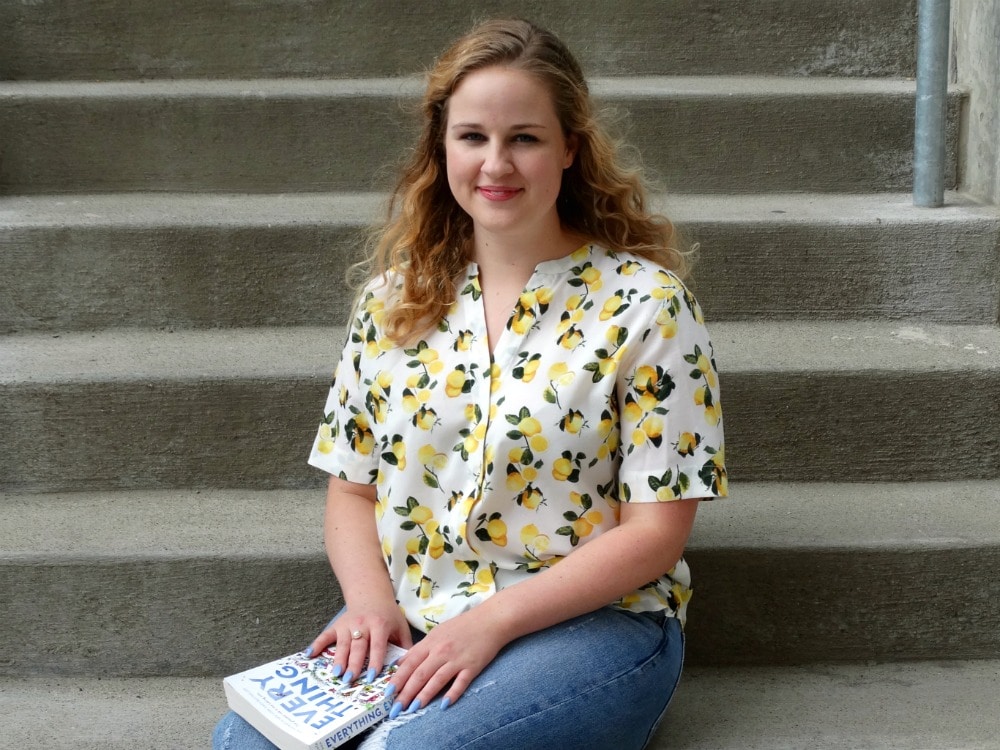 When life hands you lemons, you should obviously wear them. This lemon print shirt is a summertime steal. It's thin enough to wear in the heat and the pattern is so fresh and fun. Lemons are simple, sweet, and cute… and they remind us of Beyonce'. What's not to love?
2. Sky-Blue Nails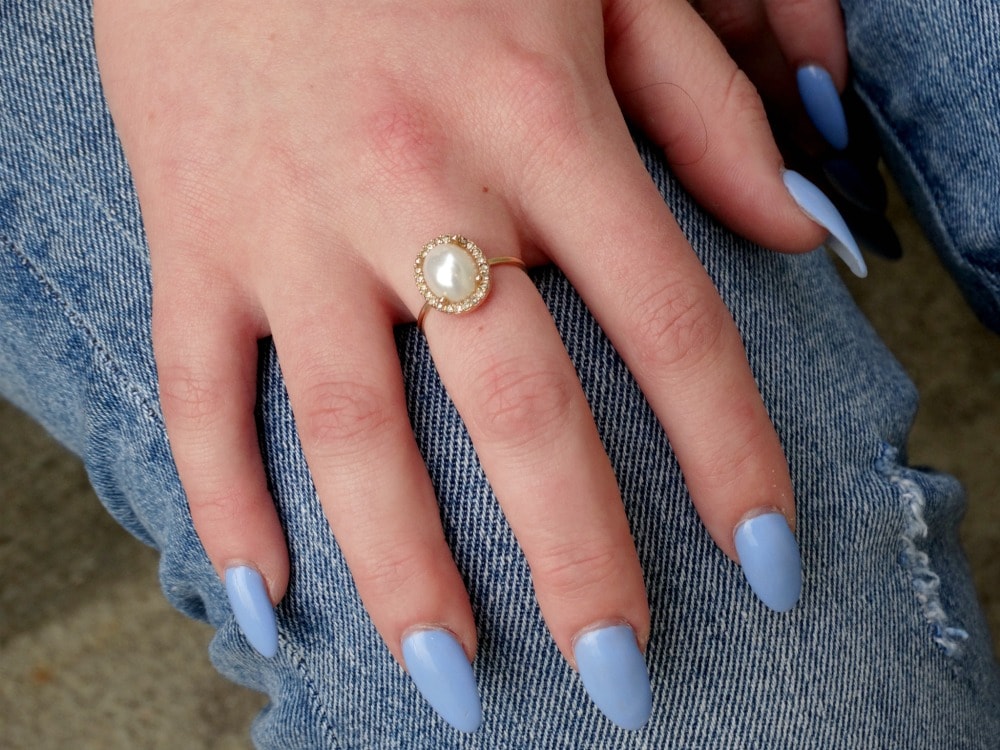 This light blue shade is a wonderful summer color and pairs well with the yellow shade featured in Kaitlin's shirt.
3. Strappy Sandals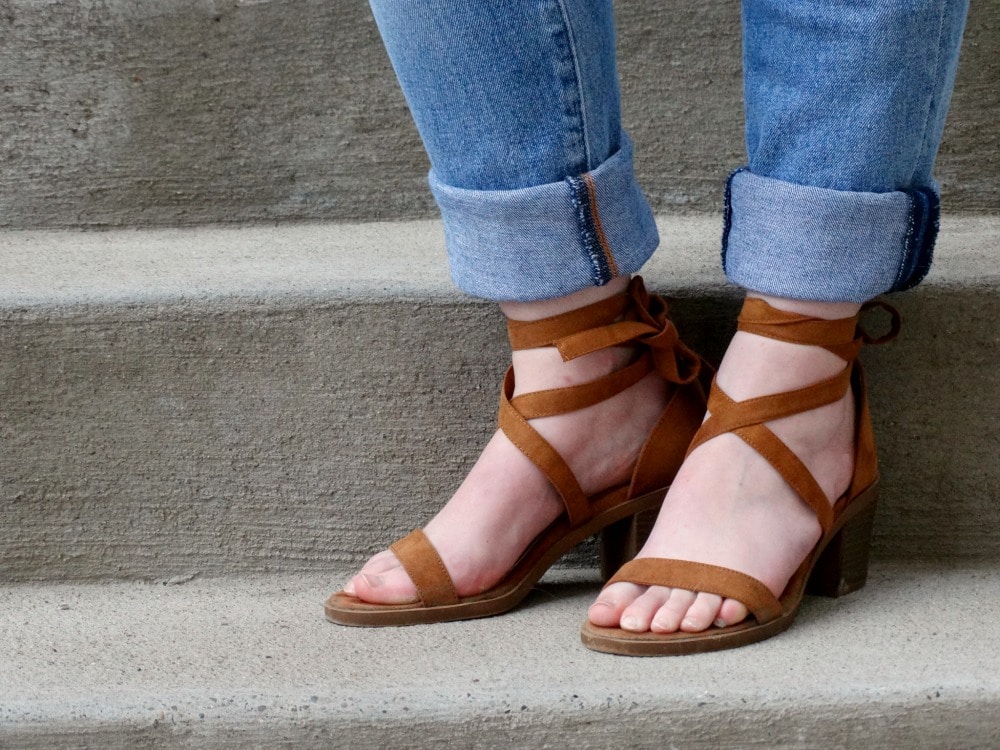 Strappy sandals are the ideal way to finish off any look in the warm months. Kaitlin's pair has a little bit of a heel to dress the outfit up, but they're not so high as to be uncomfortable.
Let us know what you think!
What do you think of Kaitlin's end-of-summer look? Would you wear lemon-print clothing? Let me know in the comments below!