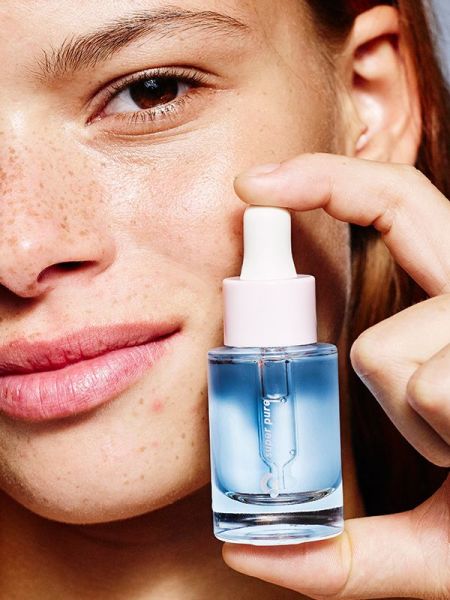 New year new you! Right? Whether you're completely reinventing yourself or working towards continuing on your current path, taking great care of your skin is always important. Creating or improving your skincare routine will help your skin now and preserve it for the future.
Now I'm not saying that you have to go from zero to 100 in 2019 — instead, remember that something is better than nothing. Creating a manageable routine is going to encourage you to stick with it and you can always add more and change things around as you find the products you really like.
Below, I'll show you some sample skincare resolutions and my top tips for achieving them in the new year.
Sample Skincare New Year's Resolutions
https://www.instagram.com/p/BsER9yWnLUO
There are lots of different steps you can take in the new year to help keep your skin healthy and looking great. The main thing you need is commitment to yourself and your needs. Here are some sample skincare resolutions to get you started:
Take off your makeup every night.
Make sure to take care of your skin in the morning AND the night. So many of us neglect one or the other!
Stop picking at acne.
Create a great custom routine that suits your needs and how much time you can dedicate to it.
Treat your skin to a mask every x number of days/weeks, depending on your schedule.
Take care of your body! You have skin everywhere and it's important to take care of all of it, say with a great body moisturizer.
Now I'm going to go in depth on how to achieve the more complicated resolutions on the list, specifically those revolving around skincare routines.
If Your Resolution is to Create a Custom Skincare Routine…
When looking to create a skincare routine you want to make sure that you are choosing products that address your personal skin issues. For a detailed guide on how to create a skincare routine and what to look for, read our guide to a simple skincare routine. I will also be writing detailed skincare routine guides for all different skin types in the weeks to come, so be on the lookout!
If you are a skincare newbie, here's the cliffs notes version of the absolute basics:
The Basics
The first thing you need to do is remove your makeup. Makeup wipes are great for travel but are not ideal for everyday makeup removal. Many (but not all) wipes tend to have a higher than ideal amount of alcohol in them which can be very drying to the skin. This list has makeup removers that won't wreck your skin.
Next, you need to be cleansing your face. This helps to remove any remaining makeup and lifts dirt and oil off of your face. This cleanser should be used in the morning too, to remove the oil that has built up overnight.
Now we need to put back the moisture that has been removed by cleansing. Moisturizer is meant to add moisture and seal hydration into the skin. (FYI, in skincare speak, "moisture" is the oil content of the skin and "hydration" is the water content.) It is important to keep both of these in balance. A separate eye cream can be used as well if you want to get fancy.
Next Steps
Now that you have the basics you can add in a couple of extra steps to boost your skincare routine.
The first thing that you may want to add is a toner. Toners are great for prepping the skin to absorb the products that follow after it. This way you are getting the best performance out of all your skincare products.
Next you can think about adding a serum. These have concentrated ingredients that can help to target specific problems.
Finally, your next everyday item should be sunscreen. UV rays cause long lasting damage to the deeper layers of your skin so you want to make sure that you are protecting your current and future skin.
And for when you need some extra power you can add a face mask in whenever you feel you need it. Masks will give faster more instant results but are best used to supplement a good routine so that the results last.
If Your Resolution is to Treat Your Skin Every x Number of Days/Weeks…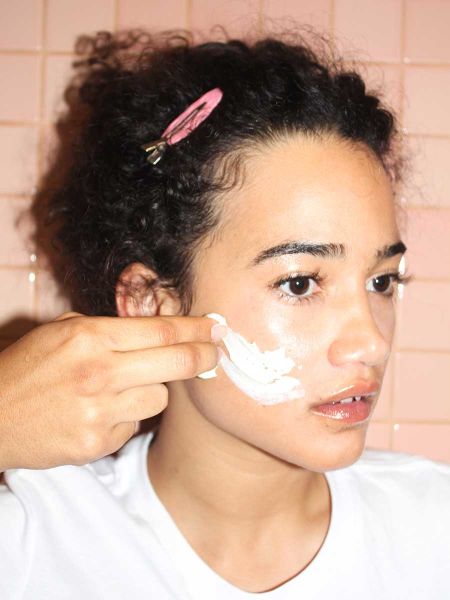 Treating yourself with a skincare night is a great resolution as it's a perfect way to take care of yourself as well as your skin. You can add a mask or two to your current skincare routine to get a great result! (For ideas, see our list of different face mask types, our Tony Moly sheet masks in-depth review, and our list of the best Korean face masks out there.)
If you want to take this resolution up a notch, you can try multi-masking. Multi-masking is a great way to take care of the different needs of your face. The first way to multi mask is to identify what each area of your face needs and apply different face masks to each part. For example you may want to reduce the oil in the center of your face (try Mega Greens Galaxy Pack from Glossier) but get more glow on your cheeks (try Moisturizing Moon Mask, also Glossier).
Another way to multi-mask is to apply masks back to back. For instance, when I use a clay mask to clean deep down in my pores, I often find it leaves my skin feeling dry. So I will follow it up with a hydrating mask or a sheet mask to help replenish my skin.
Another quick tip to try is to use an exfoliator to remove dead skin from your face, then follow it with a sheet mask. If there is an abundance of dry skin that needs to come off, that skin can get in the way of the product that your skin is trying to absorb. Exfoliating first will help.
Speedy Tips to Help You Keep Your Resolutions
While resolutions are great, they can be difficult to keep up with so I will give you all some speedy options to help you keep on top of them. These speedy tips can be integrated into your everyday routine or just be used on your extra busy days — it's up to you!
Routine Tips
Create separate morning and night time skincare routines, this way you can create a smaller morning routine that helps you get out of the door faster.
Always have a pared-back skincare plan ready for late nights or emergencies so that you aren't skipping your skincare on lazy or hectic nights — remember, something is better than nothing!
Try to only add in one new product at a time, you want your skin to adjust to the new product and if you begin to react you will know which product is causing it.
Don't get flustered! Finding the right routine and products for you can be overwhelming, it can be a lot of trial and error and you may react to some products. So keep in mind what your goals are with your skincare routine and adjust according to them — maybe your goal is to make your routine faster or perhaps it's to use products with simple ingredients. The key is to tailor it to you and not get discouraged.
Product Tips
Check the return policies — many stores like Sephora will accept returns on lightly used products if you react to them or they don't work for you.
For those times where you just don't have enough time to cleanse, try out a micellar water as a facial cleanser. It is applied with a quick swipe on a cotton pad and does not need to be washed off. (Bonus, it doubles as a makeup remover so you can skip the makeup wipes.)
Look for a day moisturizer that does double duty and includes SPF (but never apply SPF at night). Here are our favorite moisturizers with SPF.
Look for an under eye cream that has a bit of color to it so that you can skip your concealer.
There are lots of foundations, BB creams, and eye creams that have SPF already in them so you don't have to worry about an extra product.
Try an overnight mask (you put it on at night and wash it off in the morning) like these ones from Sephora Collection.
What are your skincare resolutions for 2019?
Are you looking to create a routine or enhance one? or are you trying to be more consistent with your body care?