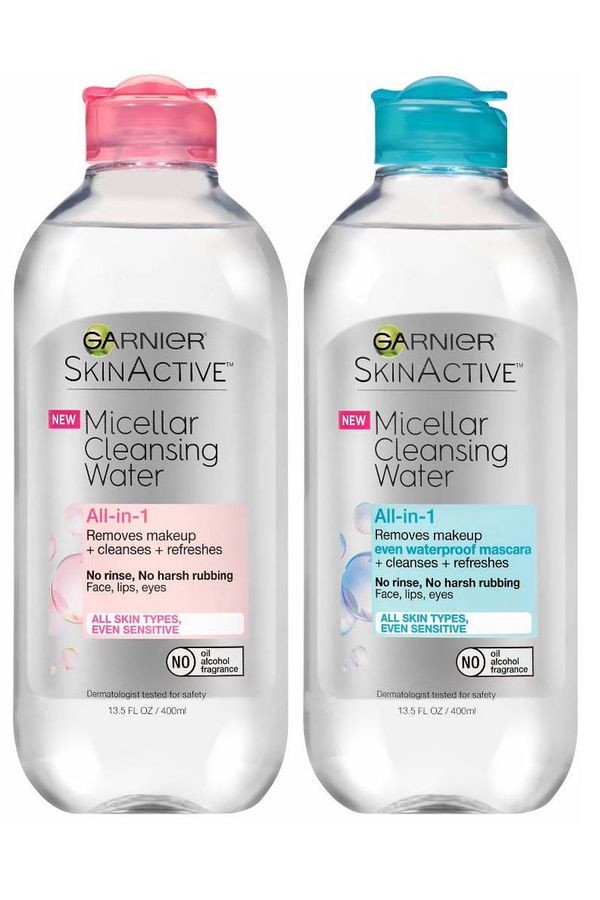 Everyone has their own "forever" product – that Holy Grail item that they can't imagine living without. Today, I'm going to share mine. If you aren't familiar with it yet, let me be the one to introduce you to Garnier SkinActive Micellar Cleansing Water.
Below, I'll explain why I love this product, how I use it, and why it's a must have in every college girl's beauty arsenal. (Note, this is not sponsored in any way, I just love this stuff!)
Related reading: The Top 5 Best Drugstore Eye Makeup Removers on the Market Today
What exactly is micellar water?
First, let me explain what micellar cleansing water is. Micellar water is basically soft water with tiny balls of cleansing oils embedded inside.
So that's it? It's just oil in water? Nope, listen here: These unique oils are attracted to the oils and dirt on your face. When they make contact with your skin, they draw out all that gunk and dirt without stripping. At the same time, micellar water hydrates your skin and can also be used as a moisturizer.  
Why is Garnier Micellar Water awesome?
These days, many brands have their version of micellar water, including high end faves like Lancome and Yves Saint Laurent. However, I don't know about you, but I know I cannot afford to spend $40 on micellar water. But Garnier's price point is affordable! Their regular waters range from $4 for 3.4 fl oz to $7 for the 13.5 fl oz. Their price is right for me. Additionally, Garnier Micellar Water is easy to find at any drugstore or even Target. So it's convenient to buy.
The number two reason I love Garnier SkinActive Micellar Cleansing Water is because as a member of the oily/combination skin club, I know how important it is to find a toner or makeup remover that doesn't dry the heck out my skin but also doesn't make it too oily. The struggle is real in this area. Garnier's Micellar Water snatches all the makeup that my cleanser and spin brush couldn't catch and leaves my skin perfectly hydrated and smooth.
The last reason why I consider Garnier's Micellar Water my holy grail is because a little bit goes a long way … which means it lasts forever, which also means I save money! One bottle of this will last me 2+ months, and that's with using it at least twice a day. I use it at night after a long day at school and work, then I use it the following morning to remove any oil and moisturize my skin.
3 Varieties of Garnier Micellar Cleansing Water: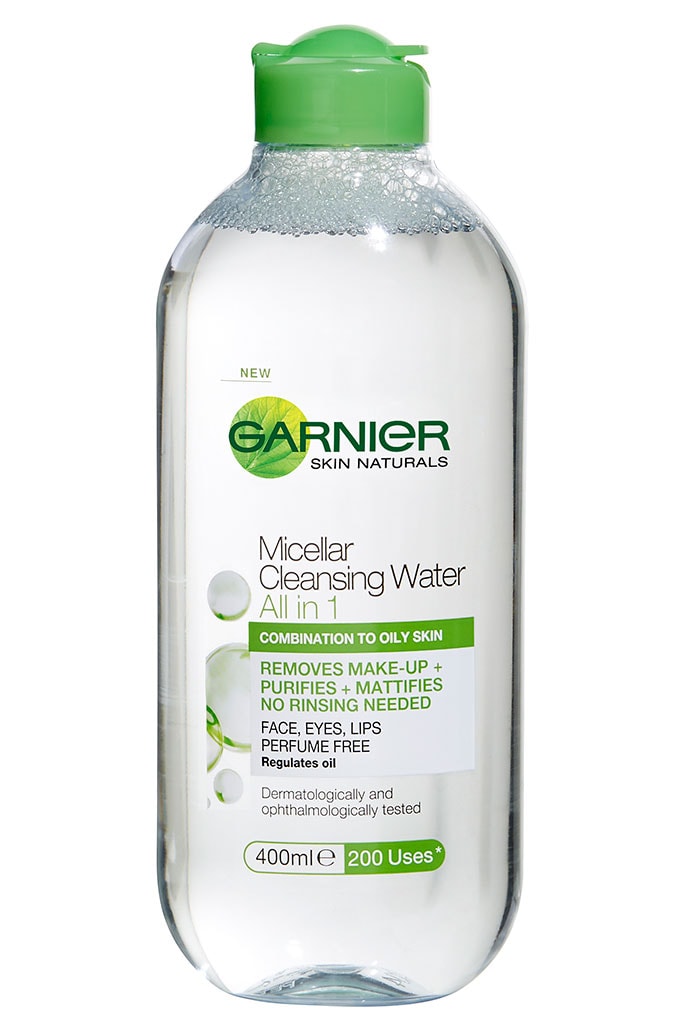 Garnier's SkinActive Micellar Cleansing Water line includes three different varieties. Which one you choose depends on your skin type and makeup type (waterproof or not). Here are the three products:
How I Use Garnier's Micellar Water: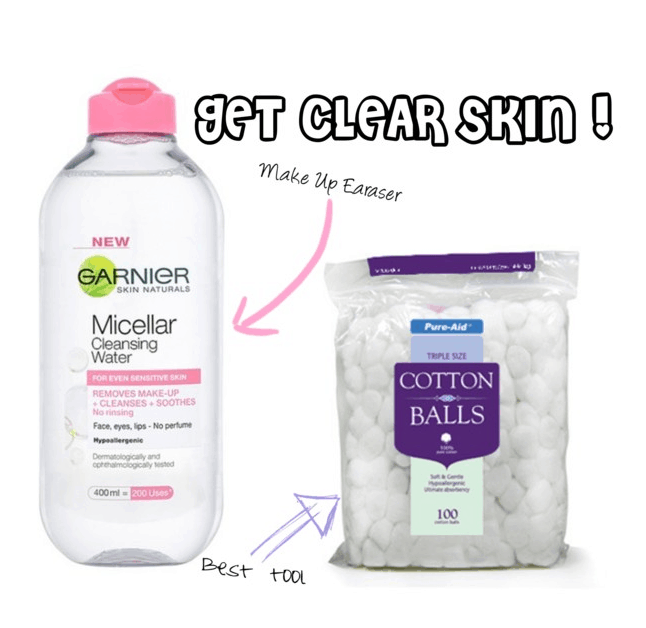 STEP 1: CLEANSE your face with your favorite cleanser. You might think this is counter-intuitive, but Micellar water works best when used last. There can actually be harmful chemicals in tap water that can dry your skin – the micellar water will remove these.
STEP 2: SHAKE Garnier SkinActive Micellar Cleansing Water very well.
STEP 3: SQUEEZE the bottle a tiny bit to apply the solution to your pad or cotton ball (cotton balls work best in my experience).
STEP 4: APPLY the saturated cotton ball or pad to your face or the area you want to clean. (You can also use micellar water to remove mascara from false lashes, for example.)
STEP 5: DONE. You can end here or you can continue with additional skincare products. You don't have to rinse this off, and it may actually work better if you don't.
Garnier's micellar water has improved my skin so much since I've incorporated it into my skin care routine. I notice especially great results whenever I follow up with my Dickinson's Witch Hazel Toner.
If you haven't used this product, I don't know what you're waiting for! You have nothing to lose and great skin to gain. Seriously, you need to try this holy grail product.
Your Thoughts?
Do you love this stuff as much as I do? If any of you use this product, tell us what you love about it! Let us know what products you like to use with it, too!