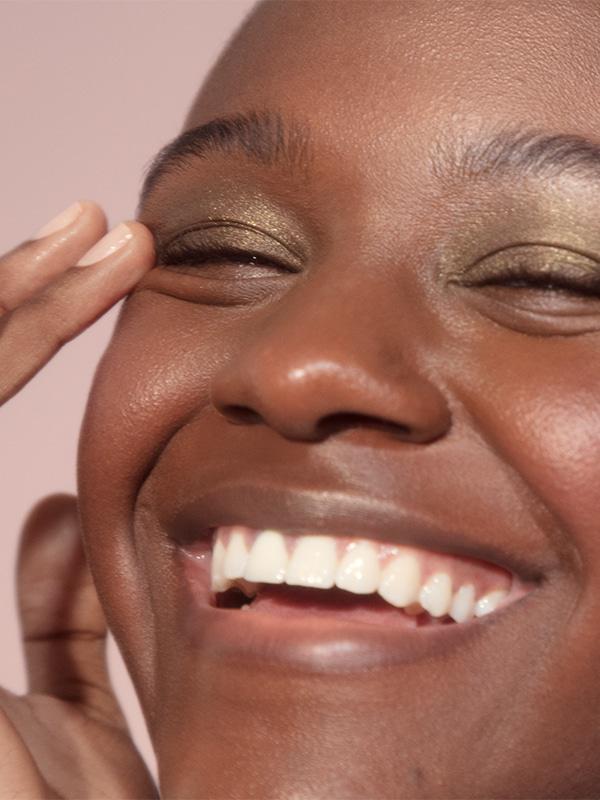 If you're into makeup, you've probably noticed that eyeshadow palettes have been all the rage for quite a while. Of course, palettes have much to offer regarding portability, layout, and an easy way to put together complete eye looks. However, they can sometimes take away the creativity of creating unique color schemes.
This is why I think it's always a good idea to have at least a few eyeshadow singles in your makeup bag. Not only are they great to combine with palettes when your look needs a little extra something, but they're also amazing for mixing and matching with each other.
I've compiled a list of some of the best single eyeshadow shades. These colors are easy to use and look great on their own for a quick-yet-put-together look, or combined with other shades for something more elaborate.
Keep scrolling to see my picks!
1. ColourPop Super Shock Shadow in Vela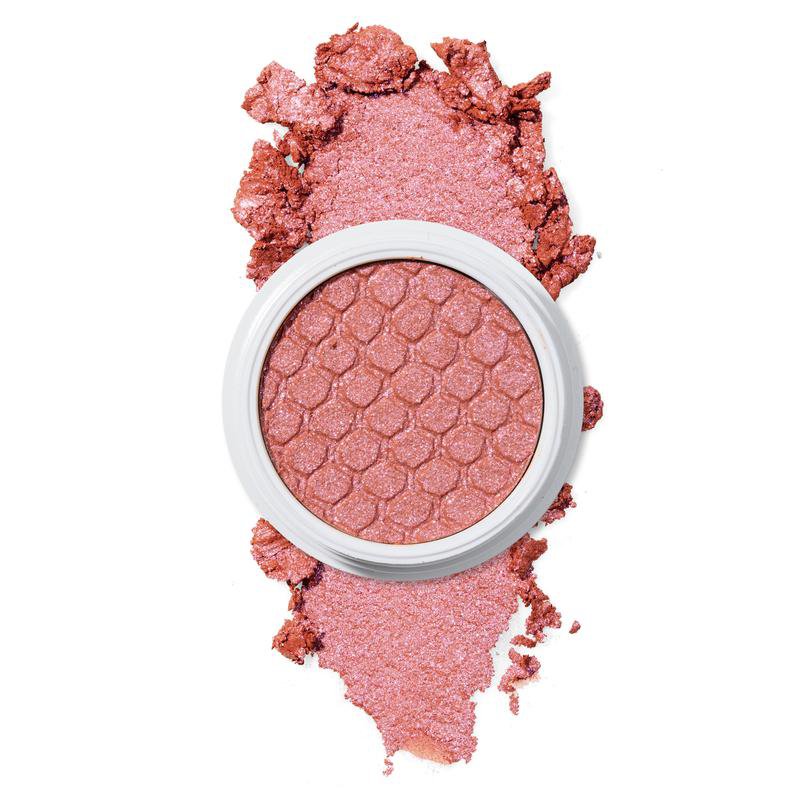 Eyeshadow Single Description
If you are a fan of all things pink, shimmery, and fun, then you'll love ColourPop Super Shock Shadow in Vela. Part of the brand's Kathleen Lights collaboration, the shade is a hybrid of orange and coral pink with a violet duochrome flip.
This one applies best when swiped across the lid using your index finger. Easy peasy!
How to Wear It
Vela is perfect for wearing on days when you're feeling cheerful and feminine. Personally, I like wearing this shade with another ColourPop Super Shock Shadow, Glisten, in the crease. Unfortunately, that shade is currently sold out, but luckily it is included in the Twinkling Lights palette, which is available for sale.
I line my eyes with Urban Decay Glide-On Eye Pencil in Empire, one of my favorite eyeliners. Last, I typically add Glossier Lash Slick Mascara – my everyday mascara – to complete the look.
2. Anastasia Beverly Hills Eyeshadow Single in Buon Fresco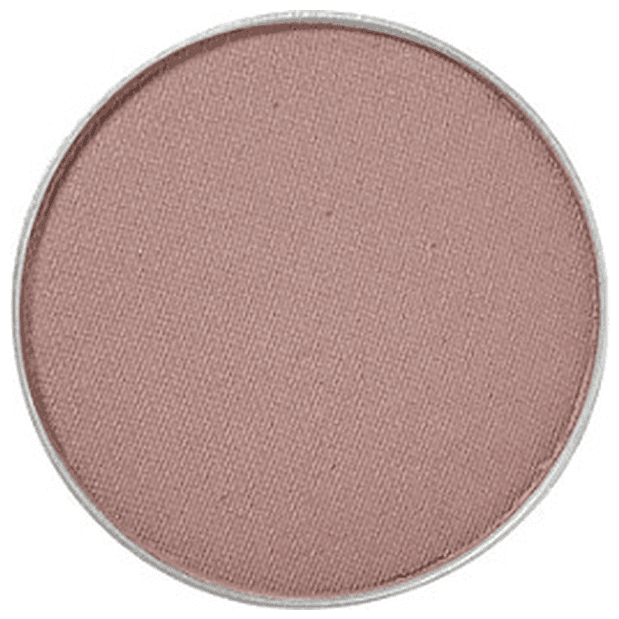 Eyeshadow Single Description
Anastasia Beverly Hills Eyeshadow Single in Buon Fresco can be found as part of the fan favorite Modern Renaissance Eyeshadow Palette. For those of us who don't own the palette, it is also sold individually. Buon Fresco is a classic, medium-toned, matte lavender shade.
It is best applied with an eyeshadow brush, and though the shadow itself is a bit powdery, it is easy to apply smoothly and evenly. It also is quite pigmented.
How to Wear It
As mentioned before, this shade is quite versatile. However, I like the idea of using it to create a gentle smoky eye that's still daytime appropriate.
After applying Buon Fresco all over the lid, apply a medium-gray shadow to the crease and outer corners of your eyes, blending well. If you want to add an extra glam, take a dot of ColourPop Super Shock Shadow in Liberty, a metallic silver shade, on your index finger, and gently apply it to the inner corners of your eyes for a gorgeous highlight.
Then, line your eyes with black eyeliner. I like Marc Jacobs Beauty Highliner Gel Eye Crayon Eyeliner in Blacquer 42. Finally, add some mascara to pull the look together.
3. Glossier Lidstar in Herb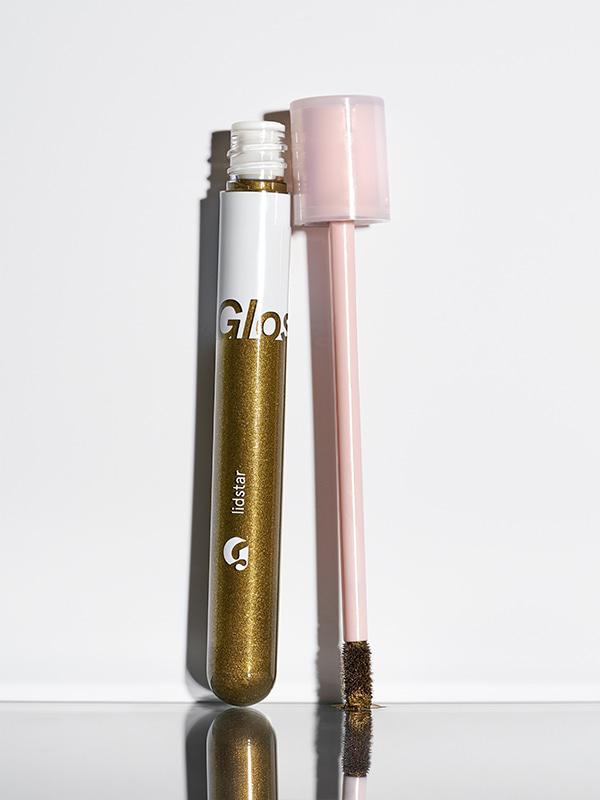 Buy it at Glossier
Eyeshadow Single Description
Get ready, because olive-toned eyeshadows are trending. What better way to get in on the hype than with the flattering and easy-to-use Glossier Lidstar in Herb?
This fun, convenient, and shimmery liquid shadow is a warm, medium-toned olive green. It also has prominent gold undertones, which make it easier to wear than a matte olive shadow.
I find that it is easy to apply by using the applicator to gently smear color across my lids followed by blending with my fingers.
How to Wear It
I think that Herb looks fantastic worn on its own across the lid. If you want to add a second color, try using another Lidstar shade, Fawn, in the crease. Fawn is one of my favorites; I reviewed it here!
If you're feeling apprehensive about diving into the world of olive shadows, keep it minimal! Holding true to the less-is-more Glossier aesthetic, maybe skip eyeliner altogether and finish with just a touch of mascara.
4. Anastasia Beverly Hills Eyeshadow Single in "Red Earth"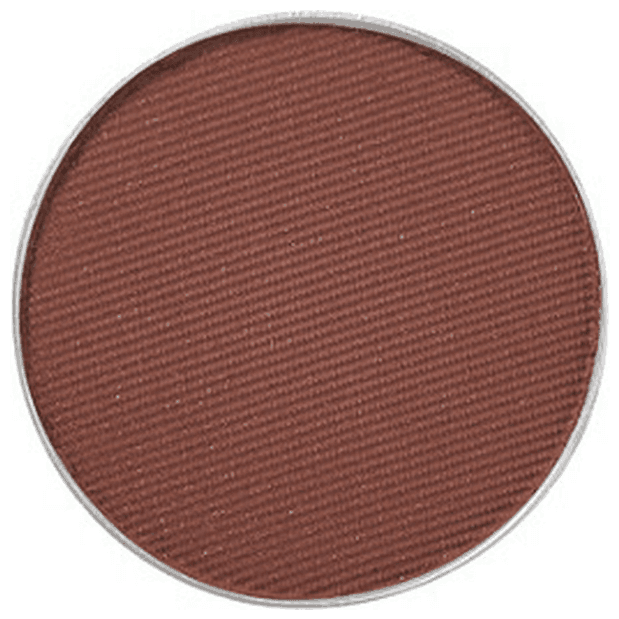 Buy it at Ulta
Eyeshadow Single Description
A very warm, matte brown, Anastasia Beverly Hills Eyeshadow Single in Red Earth is the perfect neutral shade to add to your collection.
This color has strong red undertones (as its name suggests), and goes on smoothly and evenly. This shadow is rather pigmented, and is best applied using a brush.
How to Wear It
Red Earth is a super versatile shade. You can wear it either as a primary lid color or as an accent color in the crease and/or outer corners.
To create a gorgeous everyday look using Red Earth, begin by applying the shadow all over the first two-thirds of your lid (starting from the inner corners) and slightly into the crease as well. For some contrast, blend a darker brown shadow into the last, outer third of your lid.
Simply line your eyes with black eyeliner and finish off with mascara. Ta-da!
5. Laura Mercier Caviar Stick Eye Colour in Copper

Buy it at Laura Mercier
Eyeshadow Single Description
Laura Mercier Caviar Stick Eye Colour in Copper is a warm, bright, shiny copper. It's one of my holy grail eyeshadow singles!
It applies smoothly with lots of pigment in one swipe. It also doesn't require the use of any brushes. This makes it a great option if you don't have a lot of time to get ready in the morning.
To make the shadow look less pigmented on the lid or to diffuse any sharp lines, gently blend it with your finger right after applying.
How to Wear It
This shade is so gorgeous that you don't really need to combine it with other eyeshadows. If you do want to experiment, you could try pairing it with a warm brown color in the crease, such as Anastasia Beverly Hills Eyeshadow Single in Red Earth.
After applying the shadow(s), I like to use a deep, dark brown liner – my pick is Glossier Play Colorslide in Brack. Depending on the eyeshadows I pair it with, this liner can either show up as a dark brown or a soft black on my fair skin.
Tips to Help You Make the Most of Your Single Eyeshadows
Wearing single eyeshadow shades can quickly and easily create beautiful eye looks with minimal effort. Here are some tips to help you make the most of your single eyeshadows:
Choose Quality Eyeshadows: Invest in high-quality single eyeshadows with good pigmentation and blendability. Quality shadows will make it easier to achieve a smooth and vibrant look.
Start with Neutral Tones: If you're new to using single eyeshadows, begin with neutral shades like beige, taupe, or brown. These versatile colors can be used for everyday looks and as a base for more complex eye looks.
Use an Eyeshadow Primer: To ensure your eyeshadow stays in place all day and appears more vibrant, apply an eyeshadow primer to your eyelids before application.
Build Up the Color: Single eyeshadows can be layered to create depth and intensity. Start with a light layer and gradually build the color to achieve your desired look.
Blend Well: Blend the edges of the eyeshadow with a clean brush to avoid harsh lines and create a seamless transition between colors.
Experiment with Finishes: Single eyeshadows come in various finishes, such as matte, shimmer, satin, and metallic. Experiment with different finishes to create other effects and looks.
Consider Your Eye Color: Certain eyeshadow shades can enhance your eye color. For example, purple shades can make green eyes pop, while copper tones complement blue eyes.
Use Your Fingers: Applying eyeshadow with your fingers can provide an intense color payoff, especially with shimmer and metallic shades.
Monochromatic Look: Use a single eyeshadow shade on your eyelids and lower lash line for a trendy and cohesive look. This monochromatic approach can be elegant and modern.
Highlight the Inner Corners: Applying a lighter shade in the inner corners of your eyes can make them appear more awake and brighten up your whole look.
What do you think of these single eyeshadows?
Have you tried any of these shades? If so, how do you wear them? What are some of your favorites?
Let me know in the comments!
If you find these tips and ideas for the best single eyeshadows helpful, I also suggest taking a look at these posts below –