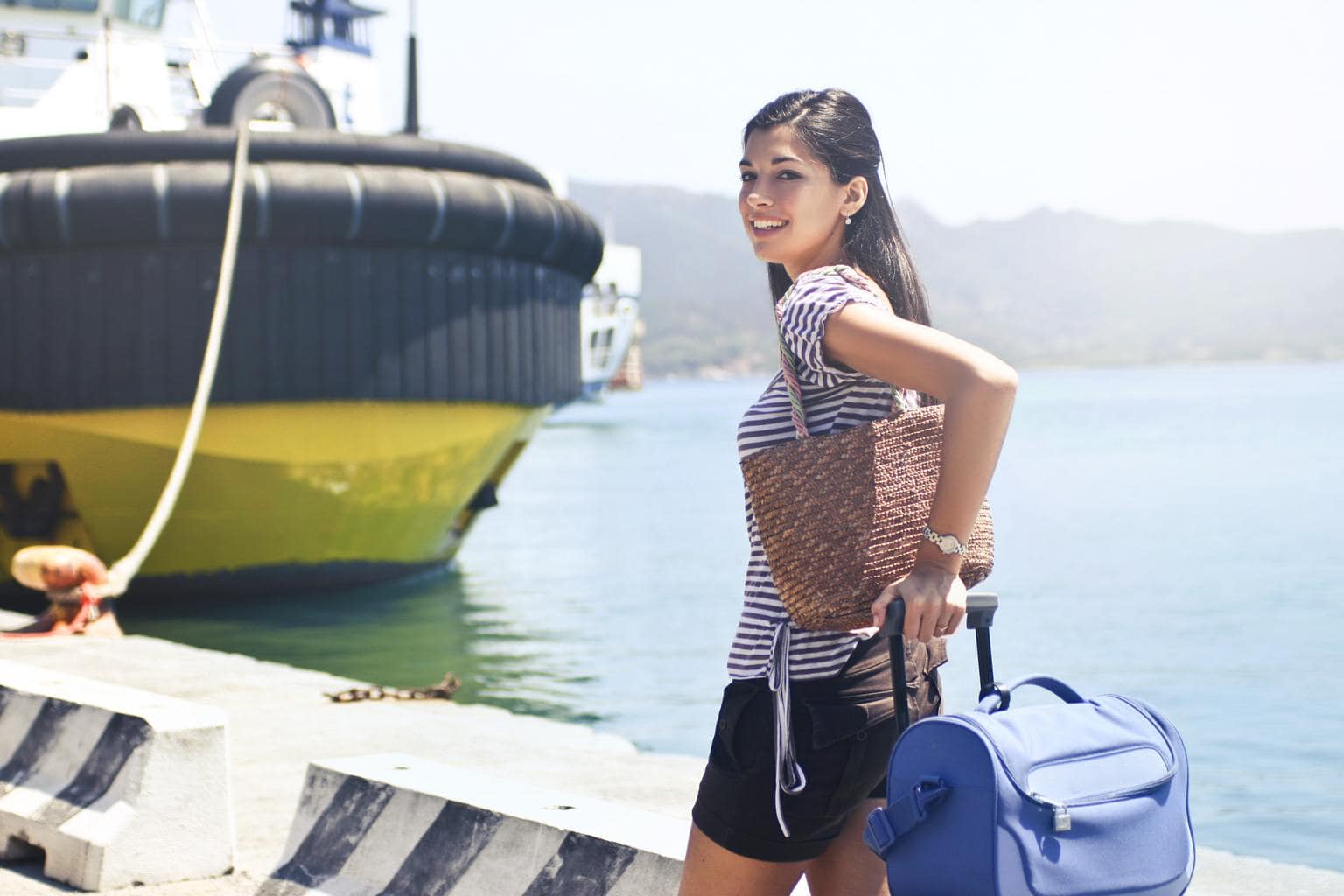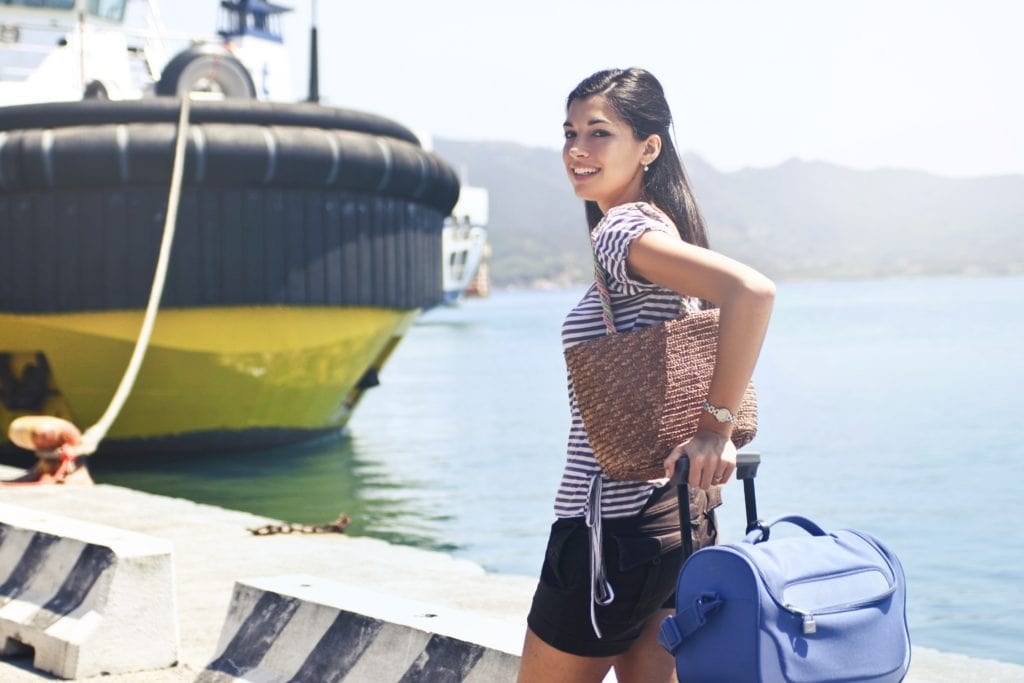 Whether I'm going to resort or just a weekend getaway there are some travel beauty products that I always make sure to bring. I am not the type to pack light and instead I like to find products that are easy to pack and use.
I am super indecisive so I don't like to sacrifice anything when I travel. I still want to have many makeup and skincare options even when I'm on the go. Here I will show you the products that help me do that.
Related reading: Top 5 Summer Skincare Essentials Every Girl Needs to Have on Hand
Makeup
Base Makeup
Base makeup is important and not easily replaced by a more travel-friendly product. I usually take whichever base products are working best for my skin at the time (foundation, concealer, and face powder), and I prefer to save space with the other products that I pack.
Cheeks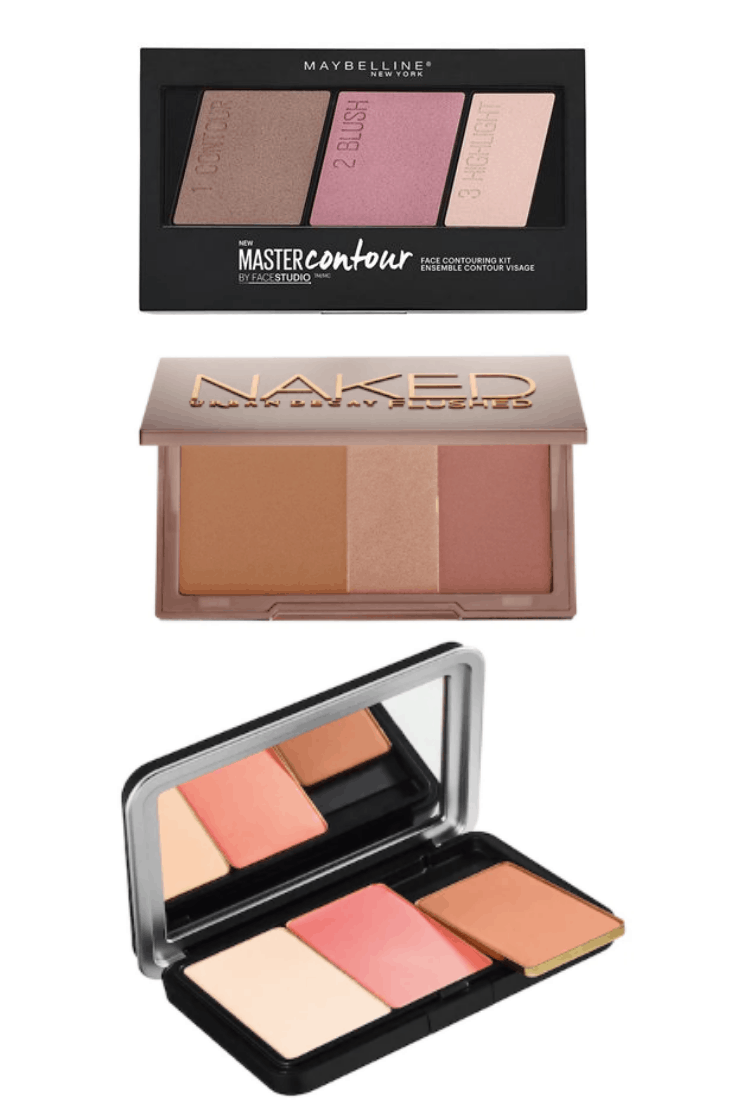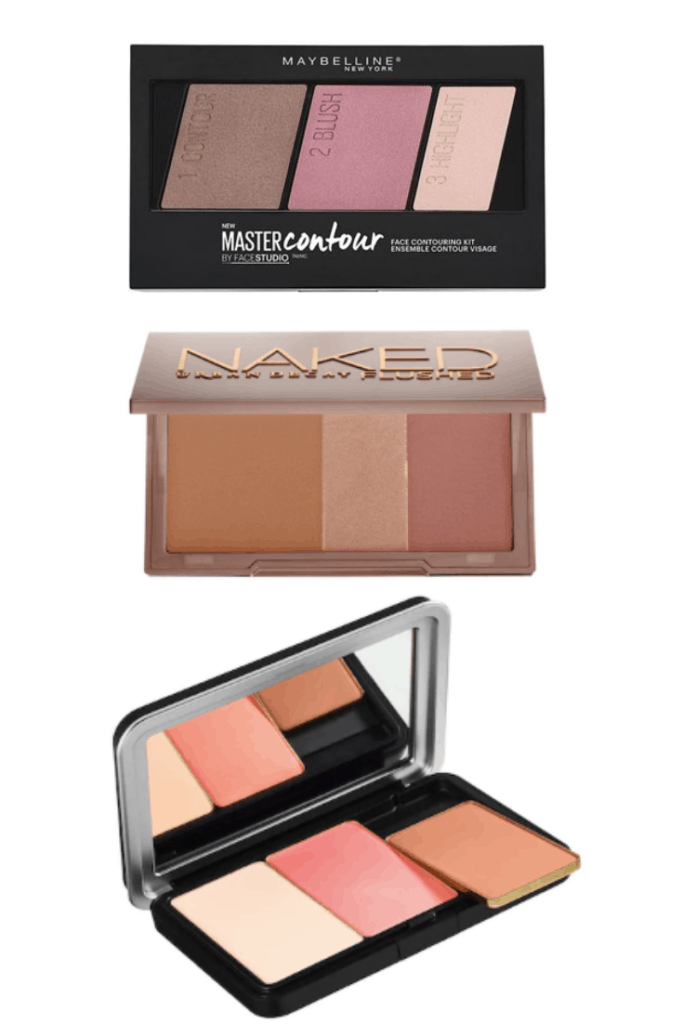 My first space saving tip is to pick up a cheek powder palette. I like something that includes a bronzer, blush and highlight. These are a great way to save on packaging space and I find that I generally don't need more than one of each of these products for a short trip.
I recommend something like the Urban Decay Naked Flushed Palette or the Maybelline FaceStudio Master Contouring Kit. Both of these products come in different colors so you can find the one that works best for you.
If you want a bit more customization, the Makeup For Ever Refillable Palettes are great, they come in a variety of sizes and allow you to mix and match eyeshadows and face products.
Eyes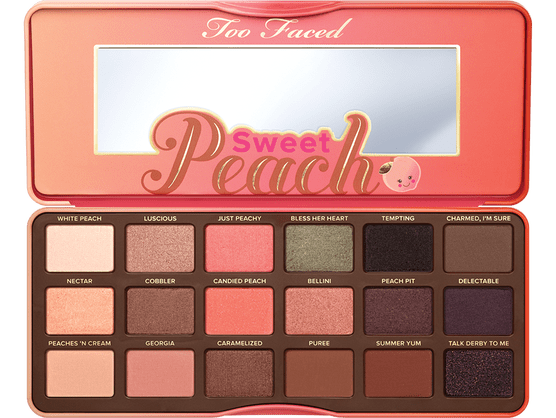 For the eyes I always take an eyeshadow palette with me. Preferably something versatile that I can create a lot of looks with but that is also compact. I prefer a thin palette with some variety rather than a small one with less shades.
One of my favorites to travel with is the Too Faced Sweet Peach Palette, this palette is thin and has durable packaging and the shadows are pressed firmly enough that they won't break in your luggage. This palette also has a nice amount of shades that are good for both day and night.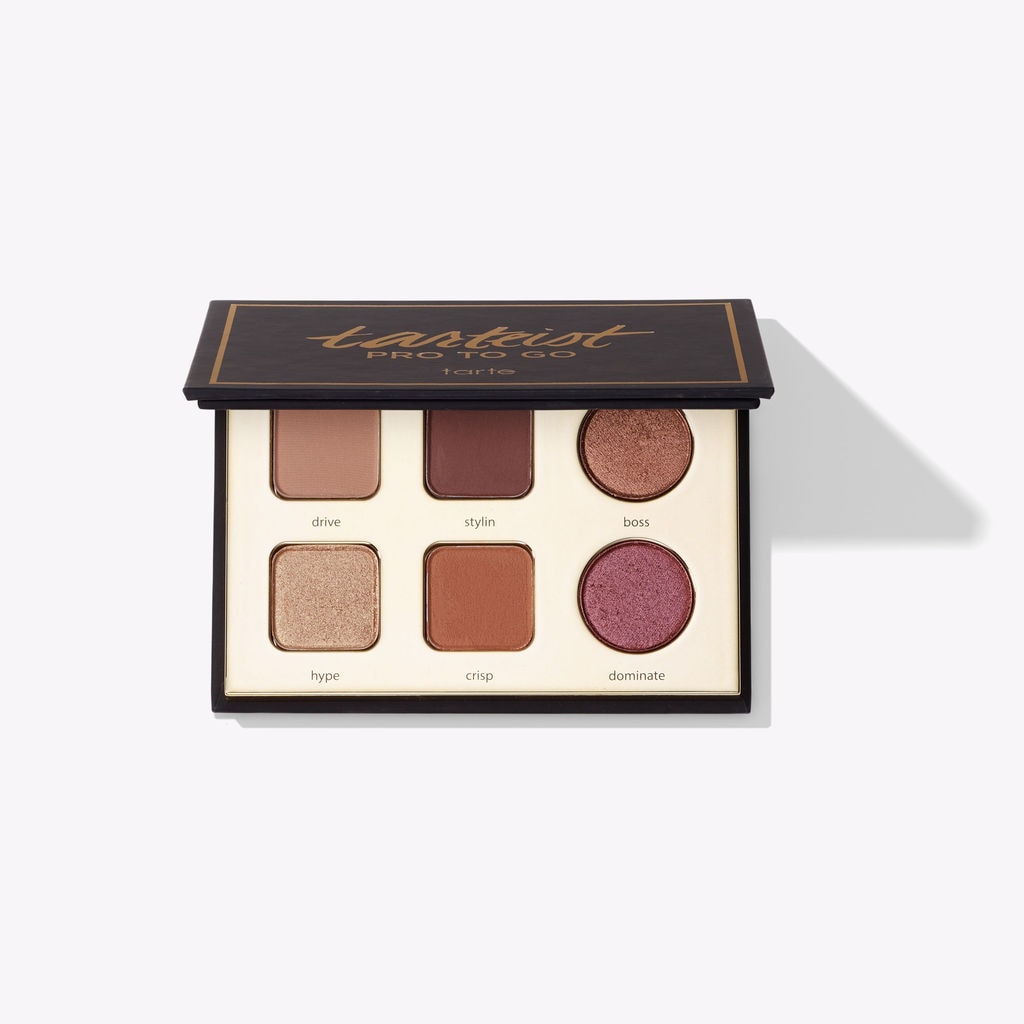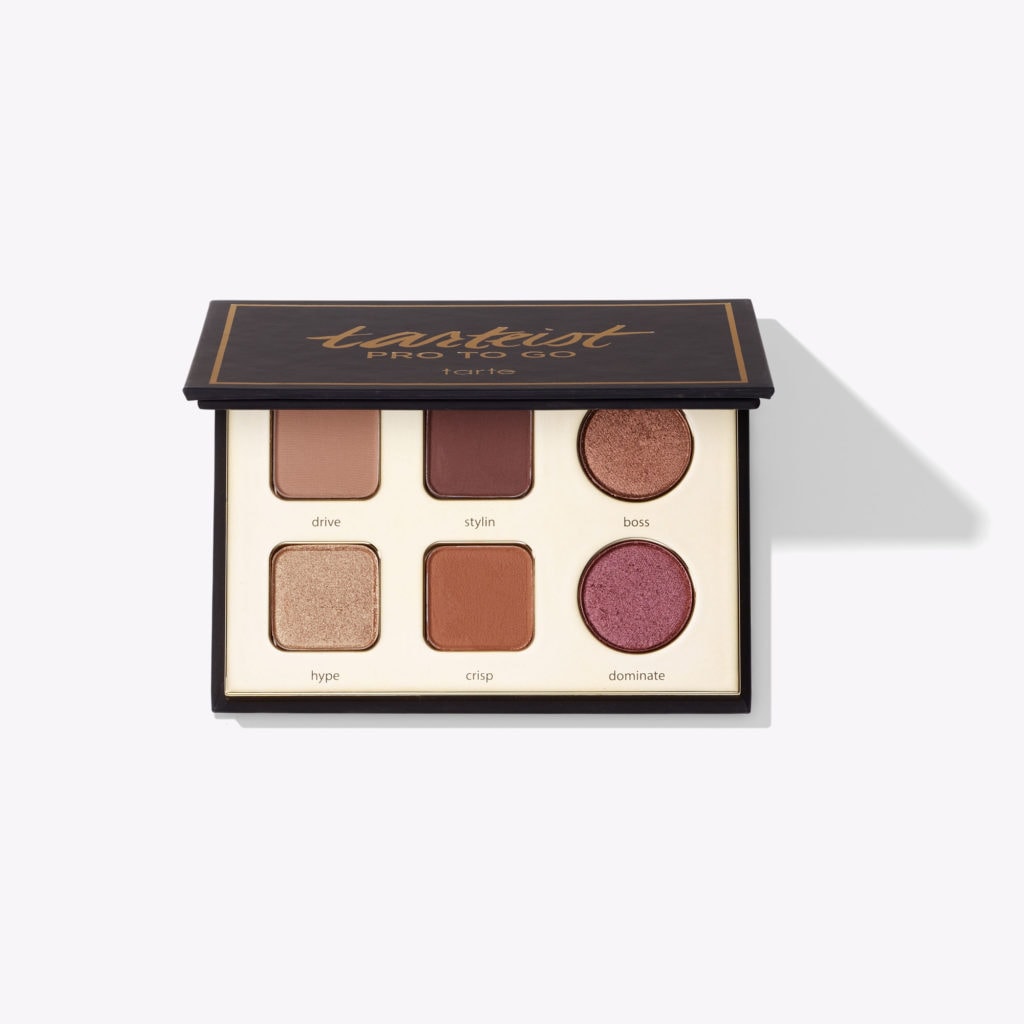 If you're looking for something that is a little bit smaller that still packs a punch I suggest the Tarte Tarteist Pro to go Palette. This palette is surprisingly versatile given that it is only 6 shades but the quality is great and the shadows will stay intact while you travel.
Eyeliners and mascaras aren't that difficult to pack but it is best to limit yourself to your favorite ones — there is no point taking 5 black eyeliners with you on a long weekend getaway.
But I do always like to take a colored pencil liner with me.
My preferred one is the Makeup For Ever Aqua XL Eye Pencils. These are waterproof pencils that have great pigmentation and lasting power. When I'm on vacation I don't want to be fussing with my makeup all day, and when it is a hot summer day my black liquid eyeliner can let me down. Using the Makeup For Ever eyeliner means that I can have a really cute colorful look and not have to worry about transfer all day long.
For my brows I always stick to a pencil style product when I am on vacation because it is super easy to pack and to apply. My personal favorite is the NYX Micro Brow Pencil as it performs just as well as the higher end ones but is way cheaper.
If you prefer a pomade but the container is just too bulky to pack you can always scoop a little bit out and put it into a smaller container. I will often reuse the Sephora tester containers to de-pot products to travel with.
Lips
I'm a bit of a lipstick fiend, I thing that lipstick can really make or break your look. Plus popping on a nice bold color with a neutral eye is the perfect simple look for a night out. So, I tend to pack whatever lipsticks I feel like and I often overpack in this area.
That said, I always make sure to have a nude lip, a red lip, a pink lip and something deeper like a brick red or a deep plum. I find that these four colors cover all of my bases. (Feel free to go lighter if you don't switch up your lip color often!)
Skincare
I treat skincare similarly to base makeup, I like to take what is currently working for me. I will either pick up mini versions of my favorite products or de-pot them into smaller containers (the much more cost effective way). But there are still some products that I prefer when I travel.
A Makeup Eraser is key for me to pack. This product is an amazing cloth that removes makeup with just water. When I get back from a long day all I want to do is fall in bed and this helps me get there much faster.
To use, I swipe with my Makeup Eraser first as a makeup remover and then follow up with a cleanser to remove the excess makeup and dirt.
I also love having a refreshing setting spray on hand. This is such a great multi-purpose product, it's great for setting your makeup but also for refreshing it. Rather than having to re do all of your makeup for night time just spray your face, re-blend your makeup and add what you need. It is also such a nice feeling after a long hot day.
My personal favorite spray is the Too Faced Hangover Replenishing Primer and Setting Spray, as it is super hydrating, smells lovely, and is a great multi-use product.
And I must have my sunscreen! Both for my face and my body. It is so important to protect your skin both to prevent burning and to prevent aging. I have a whole article dedicated to skin protection if you want to know more about it and find out what my favorite sunscreens are.
Hair
Personally I don't do much with my hair, but I know that I am not going to be spending my vacation time heat styling it each day. So I stick to the basics and let my natural hair out.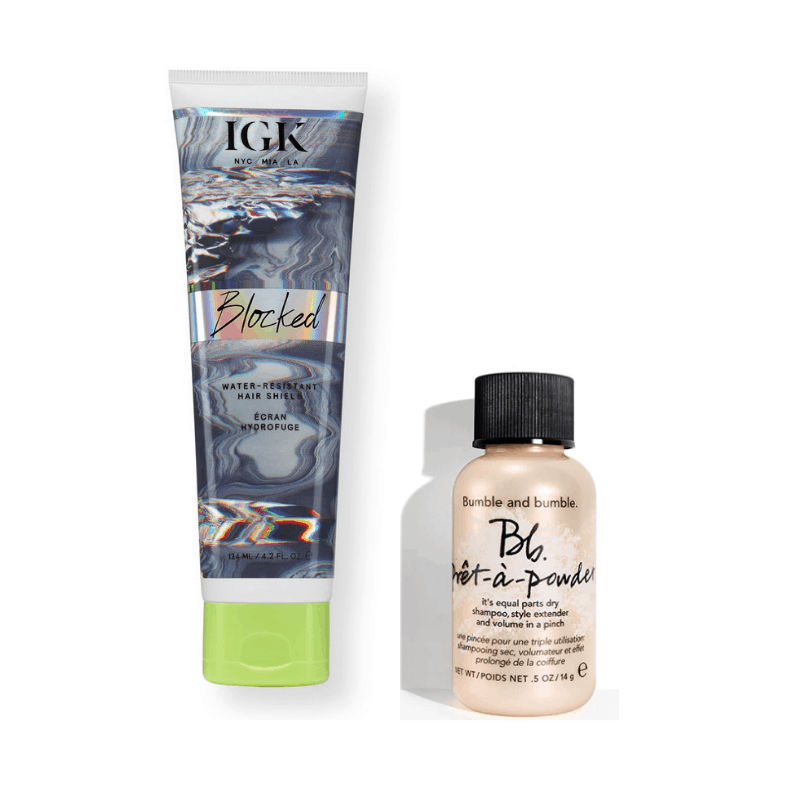 Obviously I cannot live without dry shampoo, but the aerosol cans are not easy to pack and can be a pain. Instead, I like the Bumble and Bumble Prêt-à-Powder Dry Shampoo. The mini size is super tiny and dispenses out of a small hole, it is shockingly easy to control and is super travel friendly. This dry shampoo is great for absorbing any excess oil as well as adding a bit of texture.
I also make sure to take something to protect my hair from water damage. Whether you are in a chlorine swimming pool or the salty ocean your hair is not going to be super happy with you. I like to take the IGK Blocked Water-Resistant Hair Shield to help protect my colored hair and it has been working for me. It is not going to stop all hair damage but it does a pretty good job which you definitely need if you have colored hair.
Packing Tips
Take a look at the products you use every day. Those are probably the products you are going to want to use on vacation as well.
Pick a style for what you want your vacation look to be. Do you want to be a boho babe? A golden goddess? It will make it a lot easier to pack both clothing and makeup if you have a theme in mind.
Pack your clothes with your makeup and toiletries bag already in your luggage. That way you aren't having to repack the day of when you realize that none of your toiletries fit.
What beauty essentials do you love to travel with? Let me know below!
Leave a comment and share your favorites; I can't wait to hear from you!