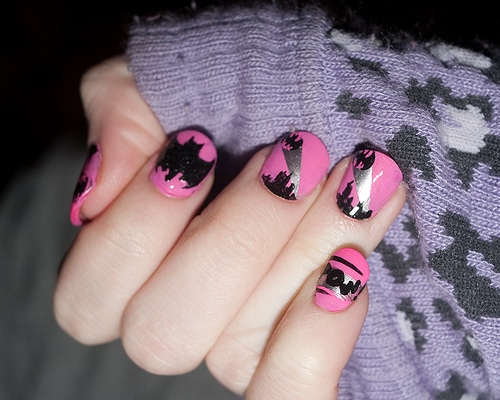 As I've mentioned before, I am completely obsessed with nail polish. But right now my obsession is reaching its peak because summer is the best season for bright, fun manicures. Recently, one of my good friends and I have become obsessed with funky nail art. Instead of just trying vibrant colors, we add our own personal touch by creating unique nail designs.
Celebrity Inspiration
Even celebrities like Katy Perry, Fergie, and Rihanna have been sporting some pretty crazy manicures. If you recall, Katy Perry had that bling-tastic manicure complete with crystal embellished nails.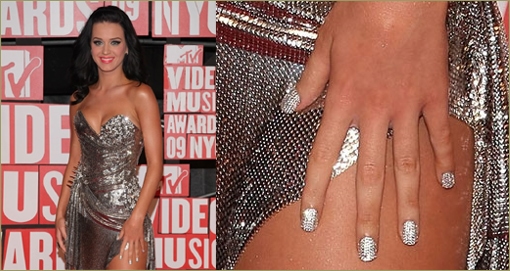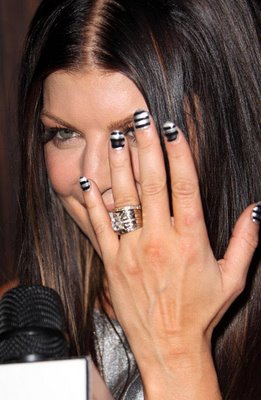 Fergie flashing a silver-black striped design
How to Get The Look
Don't think that only celebrities can pull off crazy nail art – anyone can rock this look! However, it is hard for most people to create unique nail designs without making a mess. On that same note, however, professional nail art can definitely be costly! Luckily, two of the top cosmetic brands, Sephora and OPI have paired up to make their "Chic Prints for Nails" – stick-on nail art that lasts 5-7 days and looks like polish!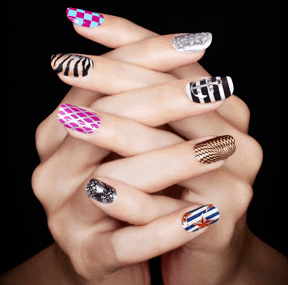 Sephora by OPI Chic Print for Nails – $15 at Sephora
These super cool prints will instantly add a touch of glam to your summer manicure. They allow you to customize your manicure with their favorite designs: anchor, stars, checkers, tiger, fishnet, chrome lace, black & gold geometric, or skulls. My personal favorite is the anchor- it's a fun way to rock the nautical trend! All you have to do is place the nail patch over your finger and use heat to apply the adhesive. They're super easy to use and will definitely make your nails more eye-catching!
Your thoughts?
Would you try rocking crazy nail art? If you already have embraced this trend- what are some of your favorite designs? I would love to hear everyone's thoughts!