This post may contain affiliate links, which means we may receive a commission if you purchase through our links. Please
read our full disclosure here
.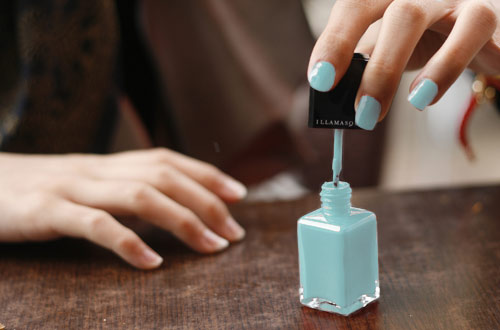 Easter is just over a week away, the weather is turning sundress-warm – know what that means? Spring is finally, finally here. As a California transplant in the Midwest, I could not be happier about the ch-ch-ch-ch-changes, and being as nail-obsessed as I am, that's often reflected on my fingertips.
Spring, to me, means breaking away from those moody, dark winter colors and moving towards pretty, light pastels. Perfect for studying on the quad or grabbing dinner outdoors, these five pretty pastel nail polish colors will carry you through till finals (aka summer!) and beyond.
1. Essie Navigate Her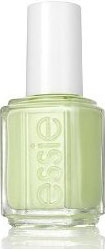 (Essie "Navigate Her" – $7.14 at Amazon)
What this polish has to do with Wall Street – the theme of Essie's spring collection – I don't know, but what I do know is that this pistachio green is unlike any other color I've seen. It's different enough that you'll get tons of compliments when you wear it but muted enough so that it's not the focal point of your outfit.
If you've wanted to test out green polishes, this is definitely the shade to try. Plus, it has crazy-long staying power – I'm talking five days chip-free – which is a must for my crackberry-addicted fingertips.
2. China Glaze For Audrey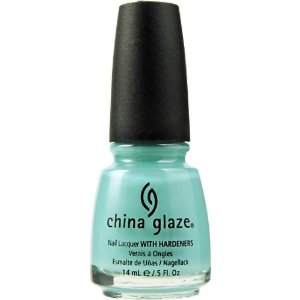 (China Glaze "For Audrey" – $5.73 at Amazon)
This is a perennial favorite for all nail polish addicts and it's easy to see why: A. It's as close as you can get to Tiffany box-blue, B. it's incredibly opaque and C. it's super-shiny.
Out of the five polishes on this list, it's definitely the brightest! If you're looking for something a bit more muted, you might like Essie's Mint Candy Apple instead. But if you want a tried-and-true favorite to add to your arsenal, look no further than this captivating light blue.
3. OPI Do You Lilac It?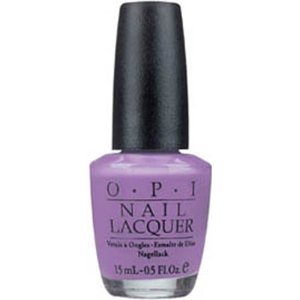 (OPI "Do You Lilac It?" – $7.40 at Amazon)
If you're looking for a pastel purple that will look amazing on you and all of your roommates, look no further. OPI's lavender-like shade doesn't veer towards dusty or grey (if that's what you want, then try OPI's Parlez-Vous OPI) and looks bright without being gaudy. It's a staple you definitely need in your stash!
4. China Glaze Lemon Fizz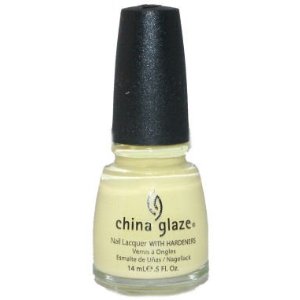 (China Glaze "Lemon Fizz" – $5.00 at Amazon)
I know you're probably thinking that pale yellow shades can be hard to pull off… but I promise that's not the case with China Glazes' Lemon Fizz.
As with the green shade above, if you want to try out yellow nail polish, this is the perfect color to start with. It's not too garish but still offers a nice pop of color. The best part about this polish is that it's completely opaque after two coats – a rare feat for this color family.
5. OPI Pink Friday
(OPI "Pink Friday" – $7.61 at Amazon)
Before I found this shade, I'd completely given up searching for an opaque pastel pink. As soon as I got this in the mail (guys, trust me, Amazon is the best place to buy nail polish), I knew that this cotton-candy shade was a winner. Not only is it opaque after two coats, but the color is pink without being too warm- or cool-toned, which makes it perfect for so many skin tones.
I'm stocking up on this limited-edition, Nicki Minaj-approved shade – and so should you!
Your thoughts?
What do you think? What are your favorite pastel colors? Do you own any of these? Let me know in the comments!