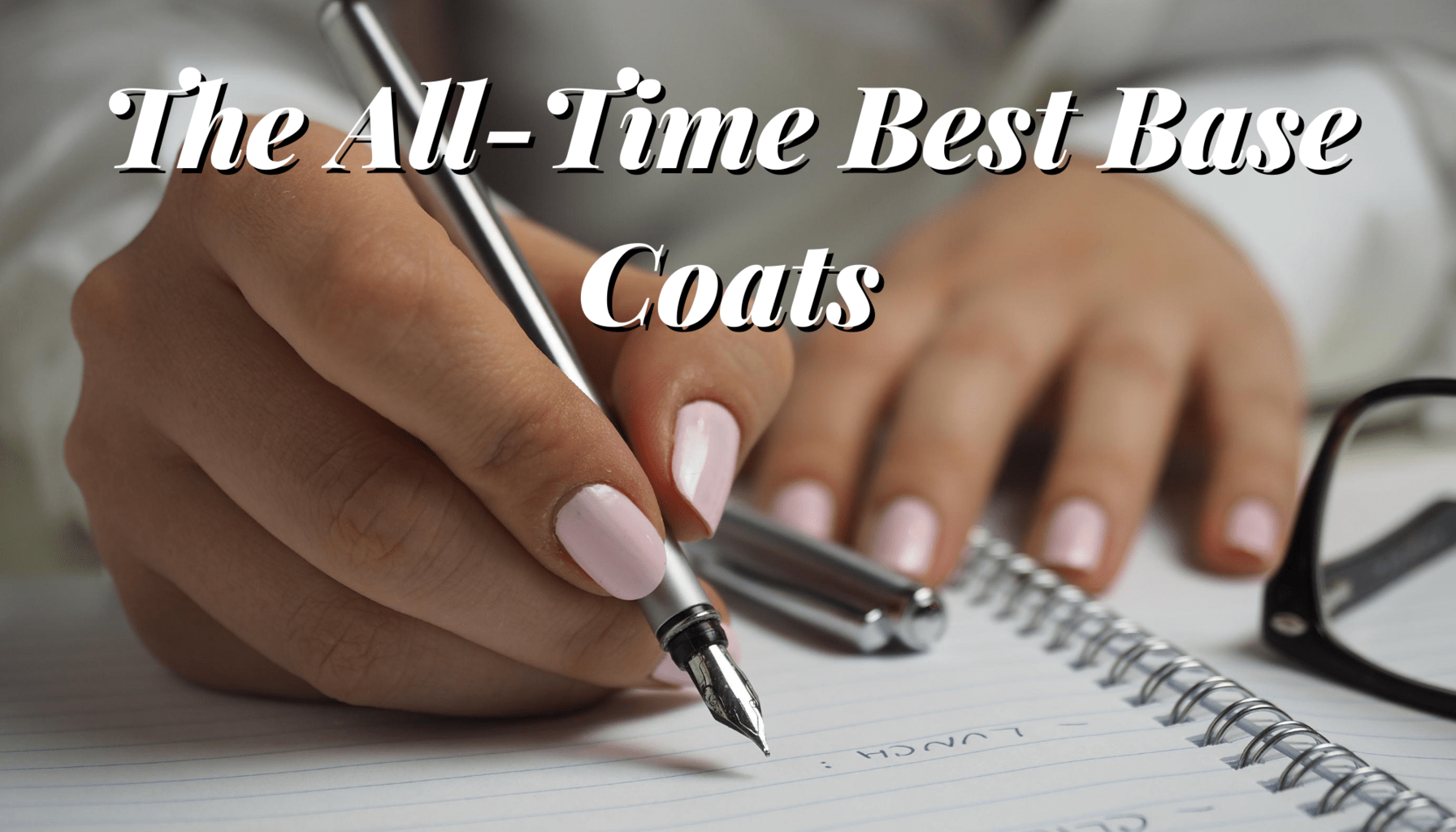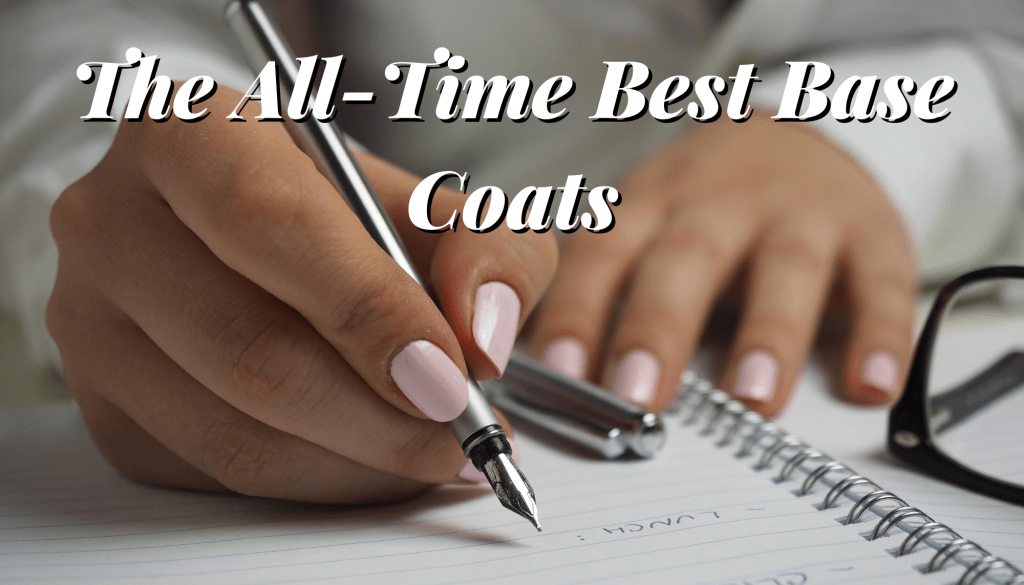 Here at CF, we've done tons of posts on nail polish – from explaining the different types of nail polish finishes, to the latest polish trends, unique nail art techniques, and even unusual uses for your favorite polishes. We've also done a basic manicure tutorial to get you started.
Even though we've covered tons of nail-related topics, there are still many more that we'd like to explain in-depth. So each week, we'll have an entire post dedicated to nail polish – from the hottest colors of the season, to fun nail art techniques, to info on the must-have nail products of the moment.
This week, I want to talk about one of my favorite nail products – the base coat. I love me some base coats, and they are totally underrated when it comes to DIY manicures.
Top 3 Reasons to Use a Base Coat:
It will extend the life of your manicure. I've noticed base coats help more with this than top coats – they really work to keep your polish chip-free. With a good base coat, you can go a week without a chipped nail, no lie.
It gives the polish an even surface to adhere to. By using a base coat first, you will prevent your polishes from getting streaky and eliminate those "ridges" that can sometimes appear on your nails.
It will help prevent dark colors from staining your nail beds. We've all experienced the yellow nails that often follow dark nail polish – this phenomenon can be prevented with the right base coat. And with deep fall colors coming into season, it's more important than ever to use one.
How many coats of nail polish are necessary?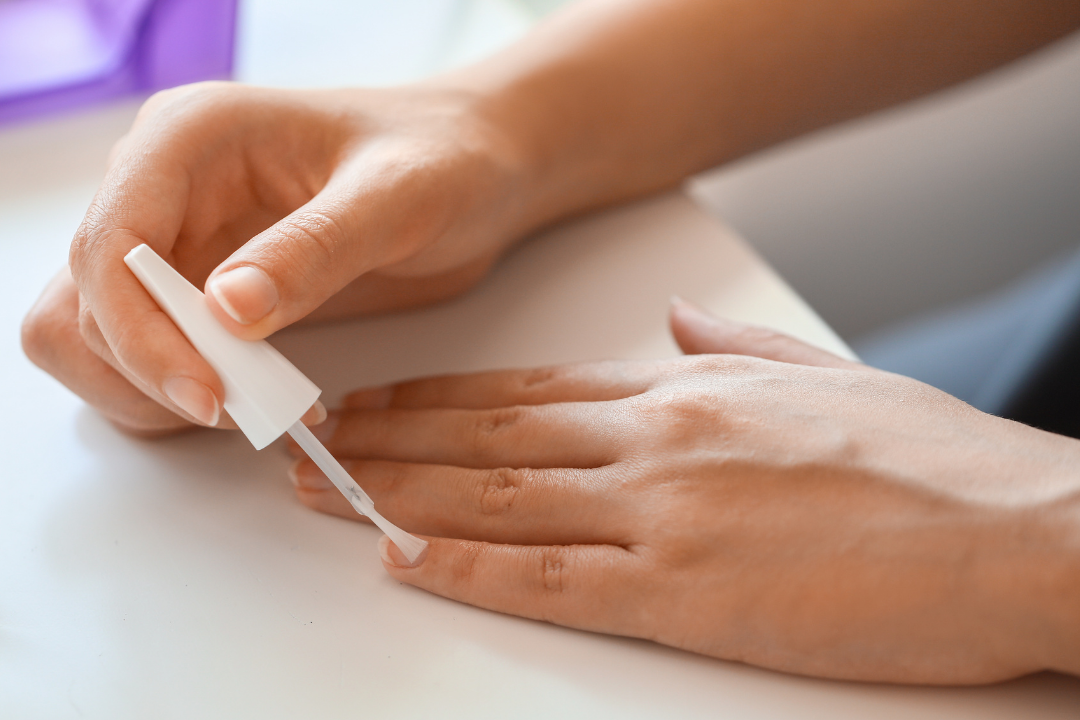 The best way to keep your manicure looking beautiful and shiny for days or even weeks on end? Apply one coat of base coat – it's the key! Then follow up with two coats of polish. If you want even more durability and boldness, we recommend using three thin layers: white as a base layer, followed by a colorful polish (your color should go second because it will pop over the white). Finally, complete your mani with a top coat.
My 2 Favorite Base Coats:
When shopping for a base coat, it can be tempting to go for those 2-in-1 base/top coats you find at the drugstore. But after testing them myself, I've found that those are mostly a waste of money and aren't as effective as separate top and base coats. Spend a little more and get separate top and base coats – you'll have them forever and your nails will look better.
In my opinion (and after having tried lots of different ones), here are the two best base coats for your money:
Orly Bonder
Orly's Bonder is one of my all-time favorite base coats.
It's pretty unique in that it dries sticky – so polish literally adheres to it. This makes your polish stay on even better than with normal, non-sticky formulas.
Be forewarned, though, if you wait too long (like more than 30-40 minutes – Hey, sometimes I get really into Millionaire Matchmaker!) the stickiness will dry out and your polish will peel off in sheets, which isn't exactly ideal.
However, it's Instagram Fashion Partnerships director Eva Chen's favorite base coat, so it's definitely worth a try!
Essie First Base
Another great base coat, and in my opinion, one that's slightly superior to Bonder, is Essie First Base.
What I love about this formula is that it dries super quickly- like, by the time you're done painting your last nail, your first nail will already be dry. Amazing, right?
Aside from its amazing fast-drying power, I love this base coat because it will seriously, seriously make your manicure last so much longer – from experience, I'm talking a week plus with no chipping! If you're looking for an amazing base coat at a reasonable price, this one is definitely it.
Frequently Asked Questions on Nail Polish
What is a base coat?
A base coat is like the adhesive that keeps your polish attached to your nail and prevents your manicure from chipping off. It also creates a protective barrier for your nails, giving them more strength and preventing staining or peeling as time goes on.
How long should nail polish dry between coats?
A few minutes is all you need – experts recommend 2 minutes between coats to get that perfect, glossy finish! Just make sure to completely cover each coat with the next one or your finish will be uneven.
Your thoughts?
Now that you've heard my opinions on base coats, I want to hear from you! Do you use a base coat? What are your favorite ones? Which ones don't you like? Tell me everything in the comments!
Related posts: