This post may contain affiliate links, which means we may receive a commission if you purchase through our links. Please
read our full disclosure here
.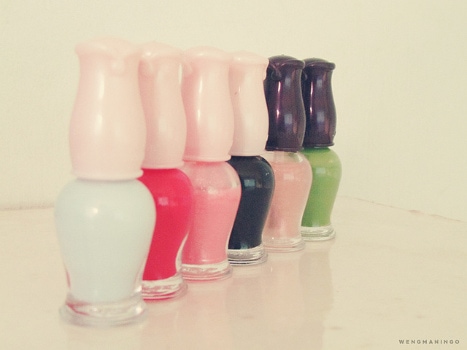 You've probably all seen a bunch of nail polish finishes in your young, fashionable lives, but I'm willing to bet you don't know exactly what they are called or what the difference between them really is! That's where this handy go-to guide comes in.
While there are somewhere between 20-25 different "official" nail polish finishes out there, I'm going to explain five of the most popular polish finishes: creme, matte, glitter, suede, and shimmer, to give you an idea of what to look for at the drugstore, as well as which products to use to achieve your desired look. Without further ado, here's a rundown of what you need to know about the top five most popular nail polish finishes.
Creme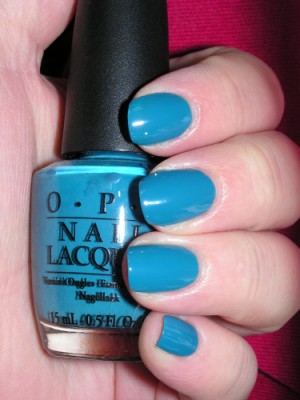 By far the most popular, widely recognized nail polish finish is creme. These polishes are the simplest of the bunch; they are, in essence, pure color – no additives, special glitter bases, or metallic pigments. However, they always have a great shine and smoothness to them that really set them apart from other polishes.
Personally, I like creme finish polishes best of all, because they're truly wearable for any occasion. In addition, versatility is a big plus and this finish offers the most color options to choose from – perfect if you're like me and change your polish a lot!
Matte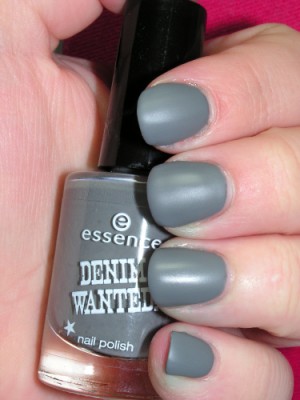 Mattefinish is creme's trendier, less well-known cousin. These polishes have no shine to them and can therefore offer a great way to switch up your nail polish look. Also, these polishes are just as versatile as cremes and, since they've been trendy lately, many companies are now producing a wide variety of matte shades.
Of course, the downside of matte finish nail polishes is that, based on personal experience, they're typically harder to apply because they aren't as silky as cremes. This difficulty in application can result in a little streakiness. They're also more prone to chipping, since they usually require you not to use a base or top coat.
If you don't want to invest in a set of matte polishes, OPI, Essie, and China Glaze (among others) make mattifying top coats that will instantly turn any of your existing polishes into matte perfection. Fair warning, though — if you're going to try this look, stay away from hand lotion!
Glitter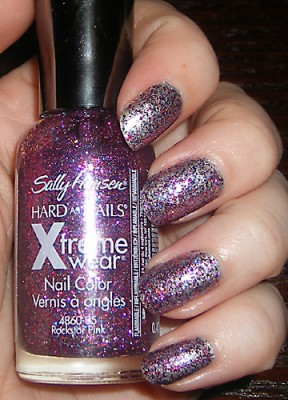 Certainly the boldest and flashiest of all the nail polish finishes, glitter is also super popular and trendy right now.
Glitters usually differ from other polishes in that they don't contain much of a color base. Instead, designers choose a clear base and form the color of the polish through the shades of glitter they include. Different polishes may contain multi-colored glitter, two-toned glitter, or just one color of glitter in a single bottle.
Overall, buying a glitter polish can be a great way to switch up your usual nail look – different colors and amounts of glitters can create completely unique looks on their own or mixed together, and they're also great over your favorite creme polishes. Consider glitter your go-to for a fun night out or anytime you want to add some sparkle to your look.
Suede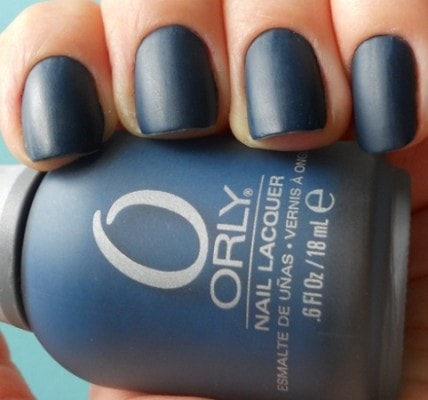 Suede finish is matte's slightly more shimmery cousin. Suedes are just like mattes with one exception: the inclusion of shimmer, which gives your nails a smooth, luxurious look.
Suede polishes are perfect if you are the kind of girl that loves the idea of matte polishes but wants something a little lower-maintenance. They tend to look like matte polishes but with more texture and, often, more interesting colors. If you want to try this look out, I recommend OPI – they have an entire line of suede polishes from 2009 that are still just as fashion-forward now as they were at their unveiling!
Shimmer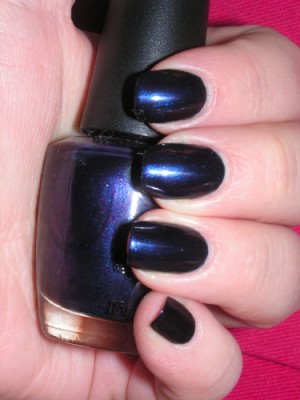 Another one of the most popular nail polish finishes, shimmer polishes have a great colored base and any color shimmer you can imagine, all mixed into one bottle!
Shimmers are always super pretty and can give your nails a break from the usual cremes. Traditionally, these polishes contained either gold or silver shimmer, in addition to the creme color base, but more recently, designers have started putting shimmers into polishes that either complement or contrast with the color base, to create an entirely new look. Shimmers represent a world of endless nail opportunities and are a must-have in your nail arsenal.
Thoughts?
Which nail polish finish is your fave? What are your thoughts and opinions on these polish finishes? Have any questions about the them? Want some information on other finishes? Let me know what you think in the comments!