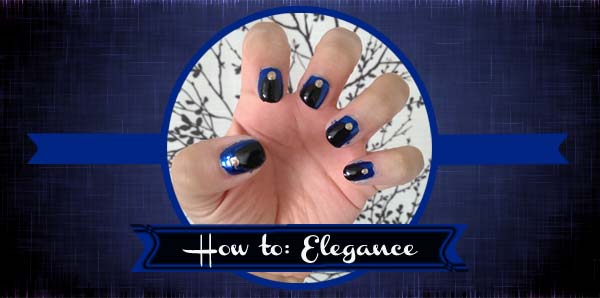 In my last post, I created a cute and fun cloud-inspired nail art look that was perfect for summer, and this week I wanted to show you how to make a more elegant design. This half-oval manicure looks sophisticated and classy, which makes it an excellent choice for a night out on the town or any fancy occasion.
And if you thought my last nail art look was simple, this one is even easier! There are only four steps, so you can easily recreate this look, even if you're pressed for time. Keep on scrollin' to learn how to create your own elegant nail art:
It's All About Class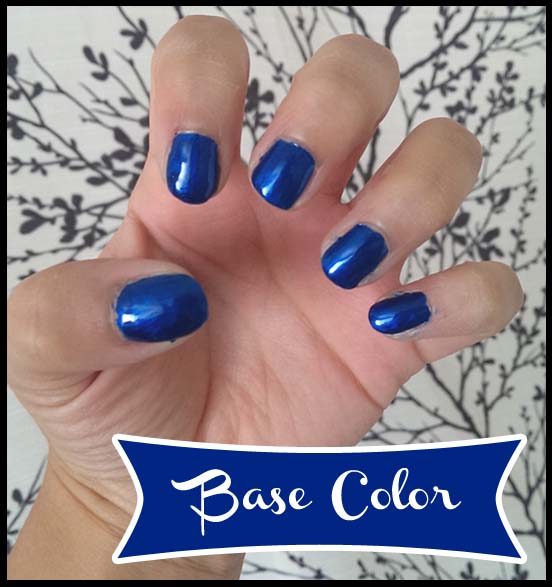 As my base color, I chose a rich blue, like Sally Hansen's Extreme Wear in "Blue It", but of course, you can use whatever nail polish color you prefer. Then, with a pigmented black polish, I simply made a stroke starting a little higher than the middle of my nail.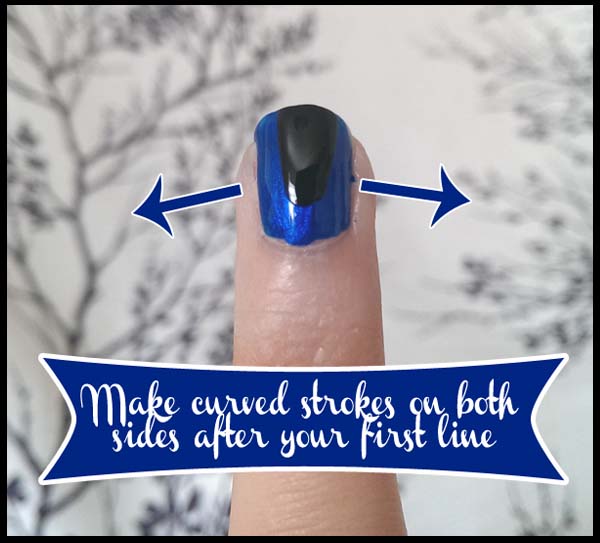 After this, go back and make curves on either side to create a nice, half oval shape on the nail. Uh, can I just mention that we're basically almost done at this point? Like I said, this tutorial is super simple!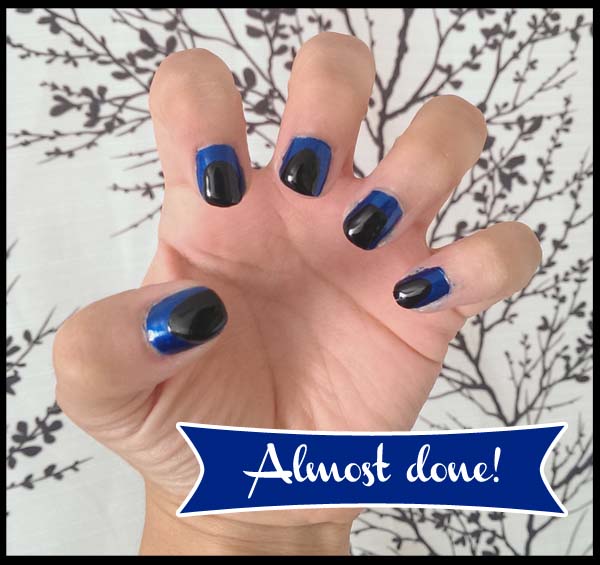 To finish this nail art look, use a gold nail polish to paint a large dot right where the black and blue polishes meet. If you don't have a gold polish, silver looks just as gorgeous!
Can You Believe We're Done?!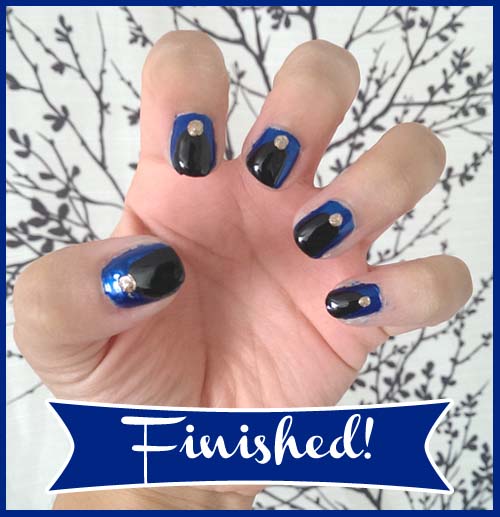 That's all there is to it! In only four steps, you have a chic and elegant design that's guaranteed to add class to any look. The best part? This nail art is so versatile – just switch up the colors to create an entirely different look.
What did you think of this nail art?
Would you wear this stylish design? Or do you prefer a cute and fun nail art look? What other colors would you use with this design? Let us know in the comments below!