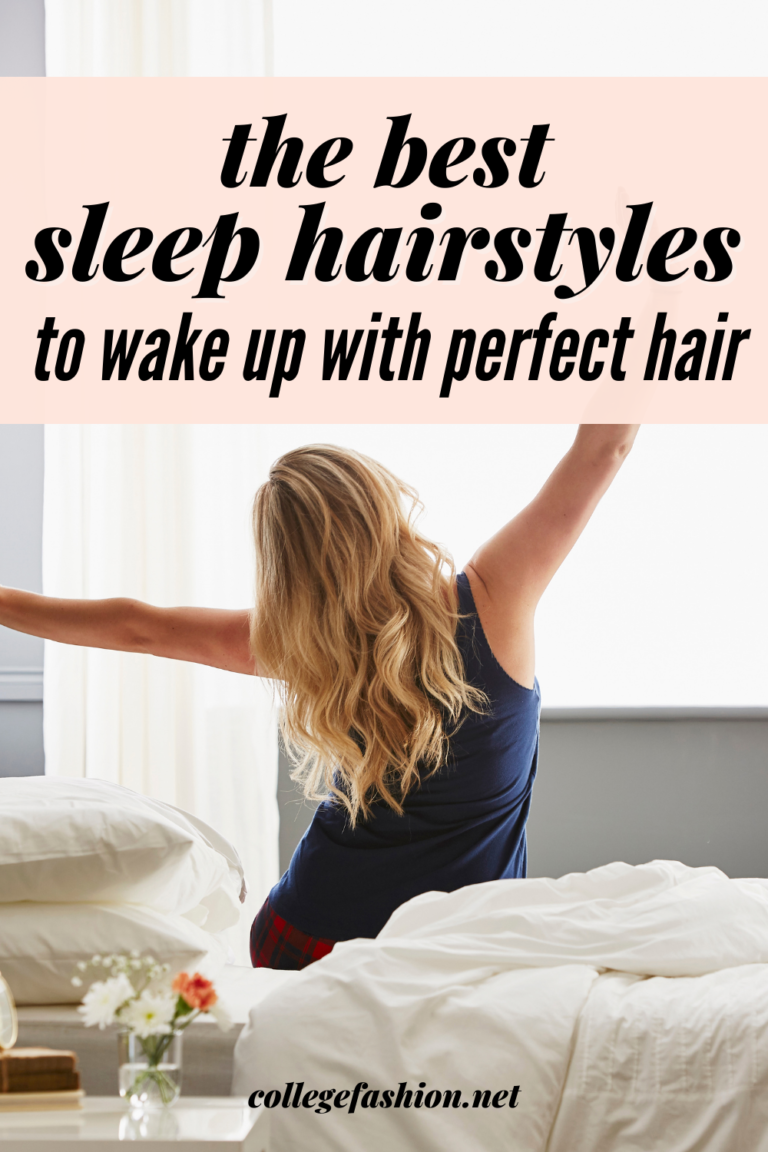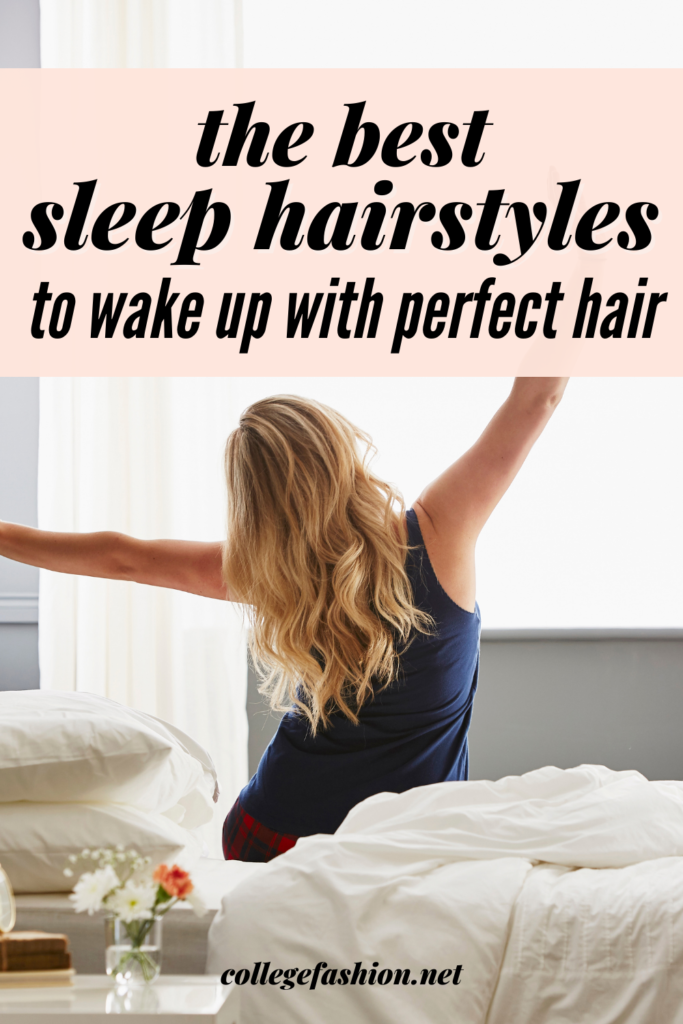 As busy college students, most of us don't have time for a full blow dry and Airwrap session first thing in the morning before class. We need hairstyles that can save us time (and still look awesome).
One of the best hair hacks is to style your hair before you go to bed, so you'll wake up to good hair days every day. That way, you can do the most basic of styling and run out the door — so easy.
Below, I've rounded up a long list of the best hairstyles to sleep in, to make sure you wake up with gorgeous hair and plenty of extra time in the morning.
Here Are 9 Best Hairstyles for Sleeping Comfortably at Night
The Pineapple
1. Curly Hair Section
This is my personal favorite hairstyle for sleeping. It's pretty much just what it sounds like. You turn your hair into a kind of pineapple on top of your head (video above).
This is a really popular hairstyle in the curly girl community as it's the best way to preserve curls and waves overnight without creating frizz or dents. It works well on straight hair too, though! Definitely give it a try if you haven't.
Braids
There are so many ways to braid your hair for sleep! Below, I've highlighted a few tutorials that will work depending on your hair length and desired results.
2. Overnight Beach Waves Braid
If you want beachy waves, this is the sleep hairstyle for you! The tutorial is super simple.
Basically all you do is wash your hair, wait until it's 90% dry (you still want it a little bit damp for hold), then flip your head upside down and braid, leaving the front section out. Then, just wake up, spray on some salt spray and go!
3. Heatless Curl Braids for Short Hair
You'll want to switch up your braiding routine a little if you have short hair, and this tutorial shows you the best way to braid short hair for heatless curls in the morning.
This style involves three separate french braids to create more balanced, even curls on short hair. I love the way this looks when it's done — so pretty!
Related reading: Which Hairstyles Are in Style? Hairstyle Trends for 2023
Hair Wrap
If you have natural or braided hair, a hair wrap is your best bet to keep your style protected and comfortable while you sleep. Below are a few different ways to wrap your hair so it'll be looking perfect in the morning.
4. Sleeping with Box Braids
If you already have a protective hairstyle like box braids, this tutorial will show you how to wrap your braids so you can sleep comfortably and keep them looking perfect.
The tutorial above has options for both short and long braids, so no matter your braid length, you will be protected and comfortable while you sleep.
How to Wrap Relaxed Hair
Relaxed hair uses a different wrap technique than box braids, but the options here are varied! The tutorial above shows, in fact, five different ways to wrap relaxed hair for sleep. These styles help prevent breakage and minimize split ends.
To do these styles, you will need some oil for your hair (she uses good old olive oil so no need to buy anything special), and a silk scarf.
Hair Wrap for Caucasian Hair
If you have caucasian hair, here's a tutorial on how to use a silk scarf to wrap your hair. It's similar to the tutorials above but a bit less involved. This is a great way to protect your style and reduce frizz while you sleep.
Twisting
You don't have to wrap your hair for sleep! If you'd prefer to leave it out, there are a bunch of ways to twist your hair for sleep as well. Here are a few of the best ways to do it.
5. Twisting for Natural Hair
Many women with natural hair like to twist their hair at night in order to retain moisture and go longer in between styling. This is particularly done for twist out hairstyles.
Twisting can take a while but this tutorial shows you how to do it in less than 20 minutes, so it will be doable as many times as you need to do it per week. (Her tip is to do it while you watch your shows!)
Style to Stretch & Maintain Twists
Here's another variation on creating twists for sleep. This tutorial is meant to maintain a longer protective twists hairstyle as seen above.
This tutorial is a bit different than the first twist tutorial in that everything gets fully pinned back at the end to keep the twists in place. It's a bit involved but the results are so beautiful!
Hair Up
There are tons of ways to wear your hair up to sleep. You can even get a really cute next-day hairstyle in the process! Here are my favorite ways to do it.
6. Bed Bun
This one is a classic for good reason. The bed bun is one of the best nighttime hairstyles for long, straight or wavy hair, as it creases minimally and exposes only a small amount of hair to your pillowcase.
The tutorial above shows a few different ways to wear your hair for night, but the bed bun is the easiest one that's going to give you amazing results.
7. Robe Curls
By now you have probably seen the robe curls method all over TikTok, but if you aren't yet familiar, try it ASAP — this one is amazing!!
All you need for this tutorial is the belt from a bathrobe and a little time to get the twisting motion just right. Then you put your hair up and go to sleep. When you wake up, you'll have gorgeous waves as seen on the left. So stunning!
8. Paper Towel Curls
Here's another variation on overnight heatless curls, this time using paper towels for smaller and more defined curls.
If you want a lot of volume and texture, this is the overnight curls tutorial for you! Plus, it's great if you don't have a bathrobe available as everyone has access to paper towels.
9. Hair Rollers Updo for Sleep
Here's another updo for sleep that will give you curls in the morning. This one is more old school, using rollers like they did back in the '50s.
I love the gorgeous vintage waves this gives you, plus the comfort of the foam rollers is unmatched — definitely easier to sleep in than paper towels, for instance.
5 Tips for Keeping Your Style and Getting Great Hair While Sleeping
Now that you've seen the hairstyles, here are some general tips for getting great hair while you sleep!
1. Never Go to Bed with Wet Hair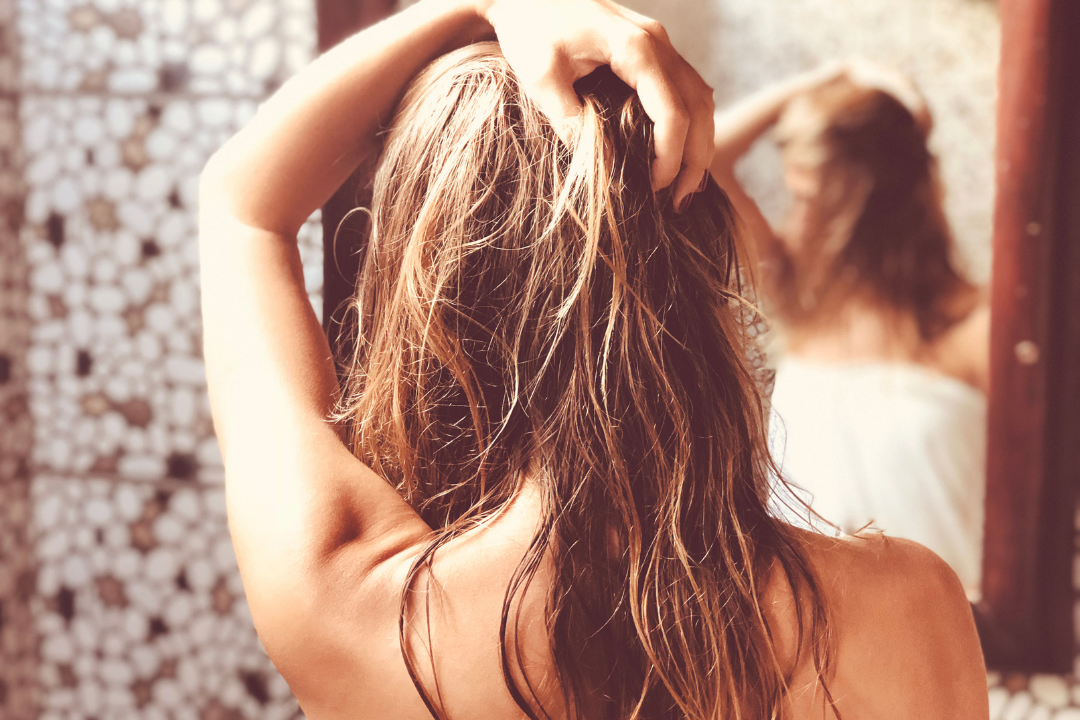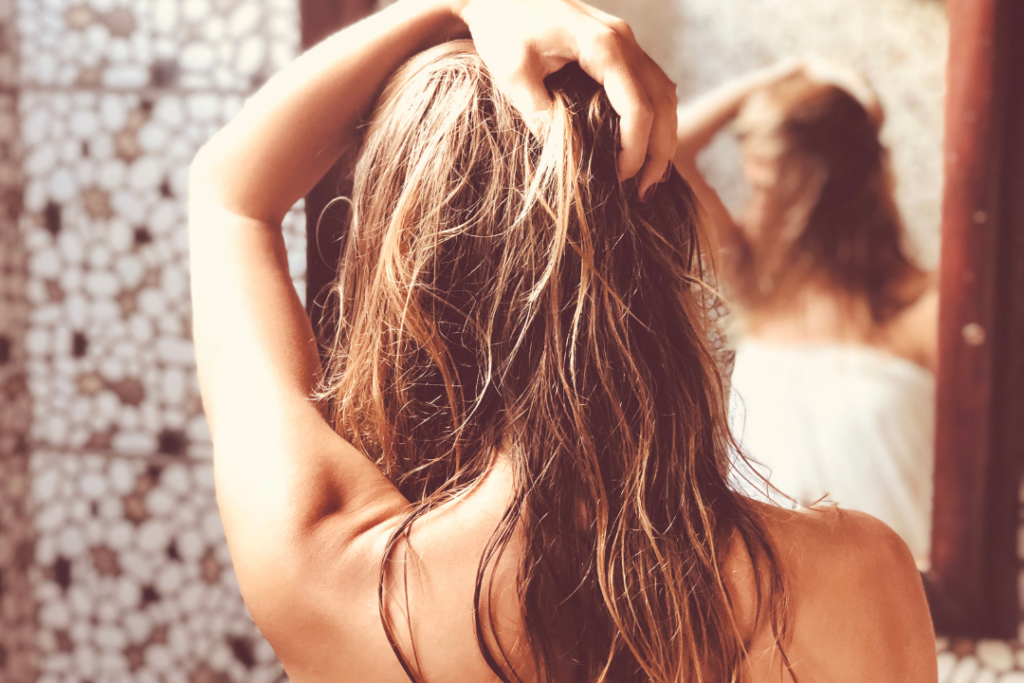 I don't know about you, but for me, going to bed with wet hair ends in disaster 100% of the time. I have natural waves that turn into a frizz ball on my head if I sleep with wet hair.
I've tried multiple methods of sleeping with wet hair and the result is always the same. It is never a good look and if I want to fix it, I either have to apply heat in the morning or completely re-wet my hair. Such a pain!
Skip the headache and either shower earlier in the day and air dry OR blow dry your hair before bed — you'll thank yourself in the morning!
2. Sleep on a Satin Pillowcase
I just gave this tip in my article on how to take care of bleached hair. I feel like I often repeat myself on this one but that's because it really makes a difference! Invest in a satin pillowcase (you can get a set of two for less than $15 on Amazon) and don't look back.
Satin pillowcases provide more slip than cotton, so your hair glides across them instead of becoming a tangled mess. As a bonus, they say that satin pillowcases are better for your skin too!
3. Use a Satin Scrunchie or Invisibobble
Along with sleeping on a satin pillowcase, I highly recommend using a satin scrunchie or invisibobble if you will be putting your hair up at night.
I love Slip's silk scrunchies but I've recently become an Invisibobble convert — they have amazing grip for curly or wavy hair and they don't slip out overnight. (They also don't damage your hair.) Either of these are solid options.
4. When You Really Want Good Hair, Get a Blowout
I like to reserve this for special occasions, but when I really want my hair to look great for a few days (think going away for a weekend or a special event), I like to go to the salon for a professional blow dry.
No matter how I style my hair at home, it never lasts as long as a professional blow-dry does. If I get a blow dry and sleep with my hair in a silk scrunchie, I can get a solid 4-5 days of perfect hair (I just dry shampoo in the mornings). Definitely something to consider for any vacations or events coming up!
Also read: How to Get the Perfect Blowout
5. Overnight Treatment
This isn't so much a tip to wake up with perfect hair as you need to rinse in the morning, but it is a great tip for improving your hair while you sleep.
Every few weeks, try sleeping with an overnight treatment in your hair. My favorite is Olaplex #3. I get my hair wet, apply the Olaplex, then put my hair in a bun and sleep. The bun is key because you want your hair to stay damp overnight. (Olaplex penetrates best on damp hair). You can also use a shower cap or microfiber wrap for this.
If you have time to wash your hair in the mornings, I definitely recommend this to make your hair even better while you sleep!
What's your go-to hairstyle to sleep in?
How do you protect your hair while you sleep? What's your favorite hairstyle for sleeping? Tell us your thoughts in the comments.
If these hairstyles to sleep in helps you, you might also want our favorites below —