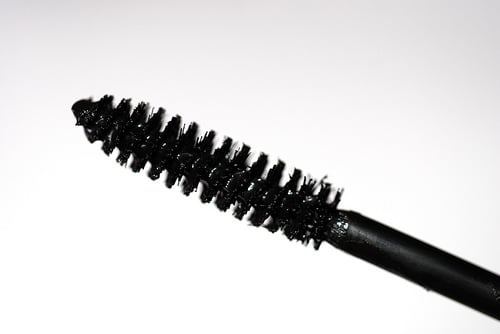 I have a confession to make: I am a mascara ADDICT! I never leave the house without mascara on: otherwise, my eyes look dull and tired. It's one makeup product I absolutely can't be without.
Because of my mascara addiction, I've tried hundreds of products through the years and know from experience which drugstore mascaras are amazing and which are just horrible. These days, I can't justify spending over $20 on any department store brand mascara, since I know about the incredible products at Target and CVS for under $10.
Searching for the perfect mascara amidst the clutter of the drugstore aisles? I'm here to help! Below, I'll show you three incredible drugstore mascaras under $10, and help you find the perfect one to achieve your desired eyelash look.

1. Natural Looking Eyelashes: Maybelline Full N' Soft Mascara

Maybelline Full N' Soft Mascara in Very Black – $6.59
After falling victim the Great Lash Mascara hype, I was hesitant to use this much-talked-about Maybelline mascara. Fortunately, I gave it a shot and found my new favorite basic mascara!
Full N' Soft helps define and thicken my eyelashes without making them look too fake. The wand is easy to use and will easily comb through your eyelashes – no clumps here! This is a classic mascara that has continued to be one of Maybelline's top sellers, year after year. To be honest, it is hard to find anything wrong with this mascara. It gives me the most amazing natural, dark eyelashes.
If you're looking for the perfect mascara to wear to work or school, I highly recommend Full N' Soft because it's not too heavy for day. However, if you're looking for a mascara to give you dramatic eyelashes for a night out, I recommend one of the other products below.
2. Defined Eyelashes: CoverGirl LashBlash Mascara

CoverGirl LashBlast Mascara – $7.79
If you love defined eyelashes, then this cult-classic CoverGirl mascara is the perfect choice.
LashBlast is a very unique mascara – the comb has tiny little spikes, which help separate and define your eyelashes. While the unique wand works well to bring out your lashes, some people may struggle to use it at first. It is a lot bigger than most lash combs and can be difficult to control. However, it doesn't take more than a couple tries to get used to, and once you learn how to use it, your lashes will look incredible.
I absolutely love the way this mascara makes my eyelashes look: defined, yet still natural-looking. This mascara is perfect for an occasion when you want your lashes to have a little more oomph, but don't want overly dramatic, fake-looking lashes. It would work well for daytime if you like a look that's a little beyond natural.
3. Dramatic Eyelashes: L'Oreal Double Extend Mascara

L'Oreal Double Extend Mascara – $9.99
If you want dark, thick, long lashes for a party or night out, this mascara is the absolute best choice. I've worn Double Extend on so many occasions and every time, people actually ask me if I'm wearing false eyelashes!
This mascara is a bit different from your typical swipe-and-go product: you first use the white primer end to prepare your lashes, then you apply the mascara end. The primer is what really makes the difference: it plumps and lengthens your eyelashes before you apply the actual mascara. One tip I learned from using this repeatedly: make sure you apply the mascara RIGHT after you apply the primer- don't let it dry first, or else it will clump!
I am always amazed at how my long my eyelashes become when I apply this product. When you try it yourself, watch closely as you apply the primer – you will actually see your lashes getting longer. Finally, when you apply the actual mascara, your eyelashes will be dark, dramatic, and ready for a night out!
What do you think?
Have you tried any of these amazing products? Or do you have any other drugstore recommendations? As a mascara lover, I am curious on what mascaras you would recommend. What are your favorite mascaras? Let me know!