I'm going to be super real with you for a second – I'm not the kind of girl who wakes up every morning and does her makeup before she heads out the door. As much as I love makeup (and trust me, I love makeup…just ask my makeup budget) I just…love sleep more. And yoga. And breakfast.
Most of the time, I'm doing my makeup on the go – either at my desk or in my (PARKED) car before I head into work. Which means that, after doing this for a couple of years, I have my everyday makeup look down to a science – a science that I can apply with just my fingers and in about five minutes or less. And with that science comes the products that I turn to again and again to get that everyday look.
And yes – there are days when I don't do my makeup at all. I don't have a problem being in the world without makeup. There are days when I switch things up and wear *gasp* eyeliner, or experiment with eyeshadow or bolder lip colors. (See our list of makeup essentials for a full guide to the products you need to have on hand for these special occasion makeup looks and more.)
But when it comes to my everyday look, these are the products I wear day in and day out:
Benefit "Hello Flawless!" Oxygen Wow Liquid Foundation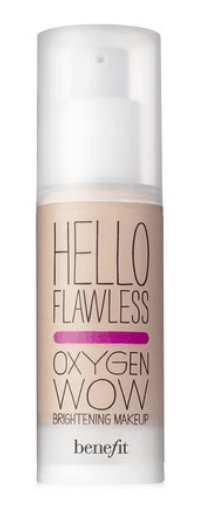 Benefit "Hello Flawlwss!" Oxygen Wow Liquid Foundation – Sephora
I have a few foundations that I wear in rotation depending on the amount of coverage I want, and of those, this is my favorite and the one I've repurchased the most. It meets my three big criteria for foundation: 1) It must have fairly good coverage (because my skin is garbage); 2) I must be able to blend it with my fingers (because I'm lazy); and 3) it must have SPF (this has SPF 25).
It also feels like absolutely nothing when I'm wearing it – I hate when you can, like, feel your makeup on your face, you know? – and it doesn't cake up or get clumpy on top of my moisturizer or sunscreen. The only downside to this product is that it doesn't have a huge range of shades and is a touch on the yellow side.
Glossier Stretch Concealer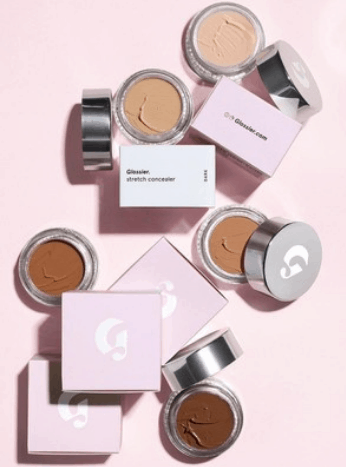 Glossier Stretch Concealer – Glossier
This is the first of 3 Glossier products on this list, and at the risk of sounding like a walking Glossier ad, I will say this – for everyday products, Glossier knows what's up. Their products are a total no-brainer to use and they wear like a dream, and for how small and pricey they are, they really stretch (sorry not sorry for the terrible pun). Like, I bought this pot of concealer almost a year ago and I still probably have half of it left.
I find that a lot of concealers that actually, y'know, conceal, can be very drying and cakey, but the Glossier stretch concealer is very creamy and blendable while still offering a fair amount of coverage. This isn't going to cut it if you have a real honker of a zit, but if you have scarring, small blemishes, or redness, this'll do the trick.
Glossier Cloud Paint (in Dusk or Haze)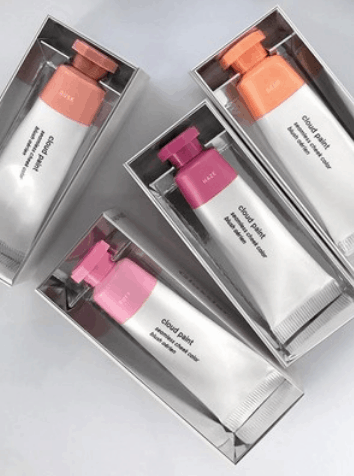 Glossier Cloud Paint – Glossier
I was at first verrrrryy skeptical of this product because it is so…idk, out there? But guys. Cloud Paint is the best. I have two that I bought in the spring and summer of last year and I've barely – BARELY – made a dent in them with regular wear. You only need a tiiiiny amount of product to cover both of your cheeks, but it's also really hard to over apply. Plus, you can apply this with your fingers, which is a bonus for a lazy girl like me so I don't have to carry a brush around to apply blush in my car or whatever.
On top of that, the colors are really versatile and lovely – Haze is a gorgeous and pigmented magenta that blends out to what I'll describe as a natural blush on a windy, wintery day, while Dusk is a peachy pink that's almost a dead ringer for NARS Orgasm, minus the shimmer. I wear Dusk the most: I'll wear it as a regular blush when I'm wearing a pink or nude lip (see below) and as a quasi bronzer under Haze when I want a little extra.
Glossier Boy Brow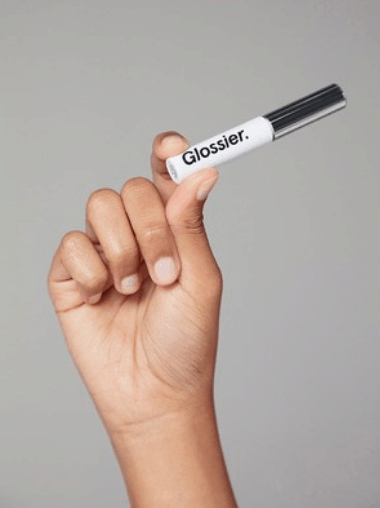 Glossier's Boy Brow – Glossier
The last product in the Glossier triad, Boy Brow, is a cult favorite for a reason. I have pretty thick brows, so I don't really need much in the brow department, but if I'm putting on a face, I like to have a bit of color and shape in my brows too.
When I'm doing my makeup for a date, an event, or a night out, I will do a full brow with a brush and brow pomade, but when I'm out and about during the day, I love products like this because they are basically idiot proof (hi) to apply.
I wear the Brown, and I love how solidly and naturally it fills in the brow with minimal effort on my end. I know a lot of folks don't like the size of the brush or the amount of product (it is quite small), but I actually don't mind the brush and I haven't run out yet with regular use, so *shrugs*
Milk Makeup Ubame Mascara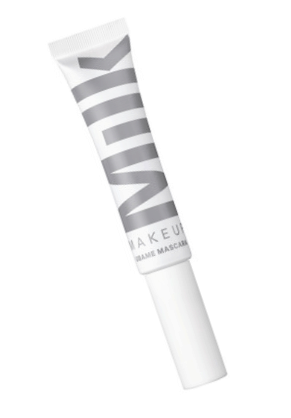 Milk Makeup Ubame Mascara – Sephora
This is one of those products that I NEVER EVER would have bought if it weren't for my Birchbox subscription, and I'm still a little mad that I regularly shell out $20 for a mascara, but I love this mascara and I don't think I'll ever go back to drugstore brands.
First of all, this mascara can really hold a couple of coats without clumping, which is a huge bonus for me – I like to have a pretty full lash situation going on since I don't usually wear eyeliner or eyeshadow, and a lot of mascaras don't hold up to multiple coats without getting clumpy or spidery.
Secondly, this mascara gives a crazy amount of length AND volume with just one coat, which a lot of mascaras promise they'll do but they don't really deliver. Lastly, and this one may just be a me thing, but some mascaras smell just awful, y'all, and this one actually smells kind of pleasant. Huge, huge bonus.
e.l.f. Moisturizing Lipstick (in Ravishing Rose)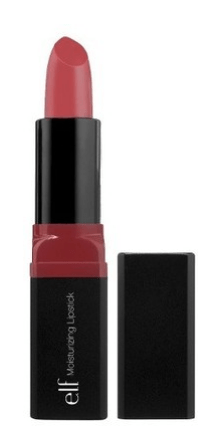 e.l.f. Moisturizing Lipstick in Ravishing Rose – Target
Out of everything on this list, this is the product I'm most likely to switch out (like, lowkey, I have six other lipsticks in my on-the-go bag). As a girl who loves a good statement lip, I'm pretty unfaithful to lipsticks, especially drugstore lipsticks; once I finish a tube, if I finish a tube, it's onto the next thing. But this is one lipstick that I'll repurchase when I run out, because I love the color and the formula that much.
Even before this dusty rose shade became super popular a couple of springs ago, I picked this lipstick up on a whim during a CVS run and never looked back. It's a little too dark and on the pink side to be a YLBB, but it really works with my skintone and undertones – I get tons of compliments whenever I wear this.
The formula is creamy and moisturizing, but has a lot of staying power – it's just an all-around great everyday lipstick. And, bonus: It's cheap af.
Urban Decay De-Slick Makeup Setting Spray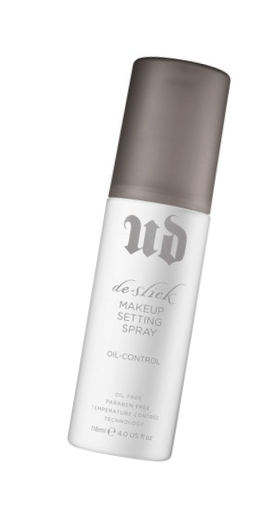 Urban Decay De-Slick Makeup Setting Spray – Sephora (product has new packaging)
And finally, truly the product I wear the most – the Urban Decay De-Slick Makeup Setting Spray. I have greasy skin, and before I started using this product a couple of years ago, I would find that my makeup was disappearing off my face every two hours.
With this product, everything stays put for at a solid 6 or so, so I may have to do touch-ups in the afternoon, but I'm more likely to have moved foundation or my concealer due to touching my face than slippage.
I don't have a full size of one of these puppies – I actually only buy the travel sized one so I can stash it in my bag for when I'm doing my makeup on the run.
What do you think?
Do you wear any of these on a regular basis? What products make up your go-to "lewk"? Let me know in the comments below!