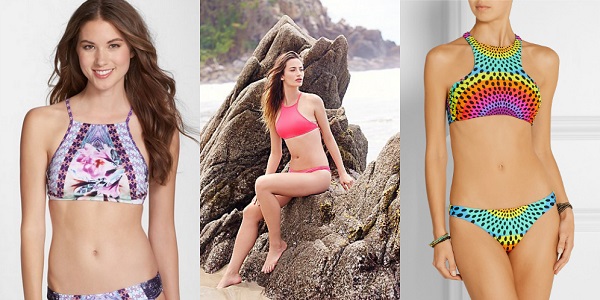 Product Information: Nordstrom, Free People, Net-a-Porter
Much like streetwear, fashion trends come and go in the world of swimwear. Remember the trend of skimpy string bikinis in the late '90s and 2000s? Now everything is coming full circle, as there has been a resurgence in more modest swimwear styles.
High-neck bikini tops offer more coverage than your traditional ones, however they could leave some wretched tan lines. Personally, we love the look of high-neck swimsuits in both bikinis and one-pieces.
Our favorite budget-friendly finds…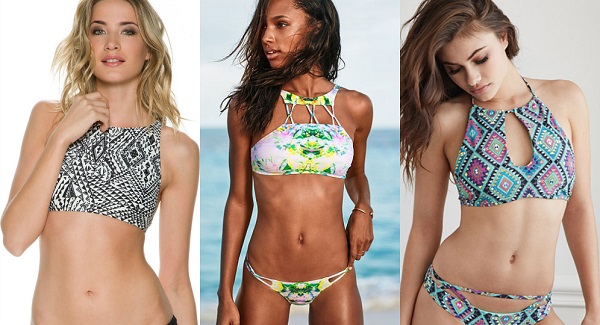 Product Information: SWELL, Victoria's Secret, Forever 21
Would you wear a high-neck swimsuit?
Or is this look not your style? Which one above do you like the best? Comment below and share your thoughts with us!