This post may contain affiliate links, which means we may receive a commission if you purchase through our links. Please
read our full disclosure here
.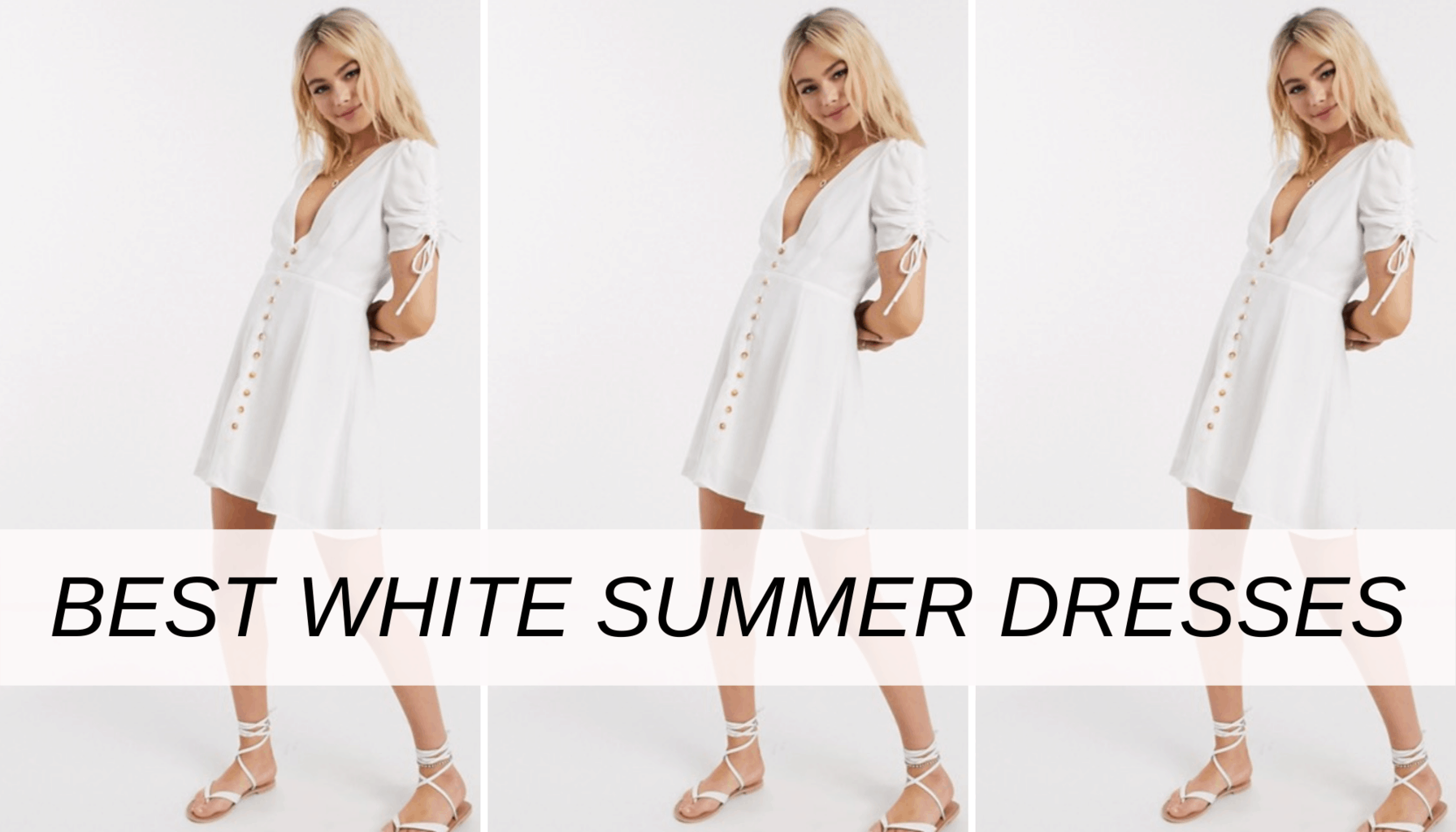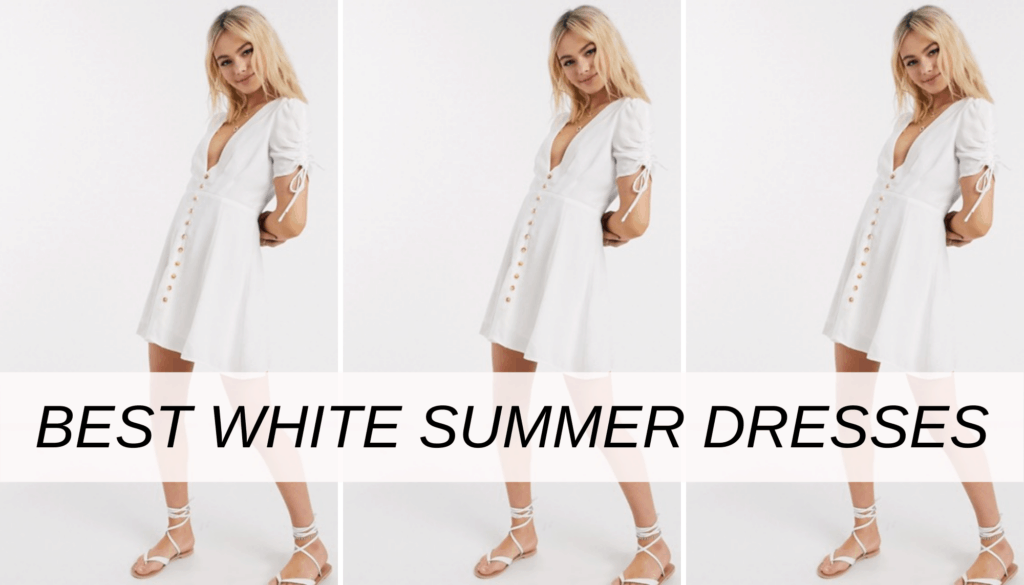 Spring only just begun a few weeks ago, and I'm already thinking of the cute outfits I'll be wearing this summer!
For summer, the essential little black dress is often replaced by the white dress, and this year is no exception.
You have a lot of choice when it comes to the cuts and shape of white summer dresses in 2020. Whether you prefer the western trend or the '90s fashion revival, take a look at these 4 white dresses and how to style them:
Long Sleeve White Summer Dress Outfit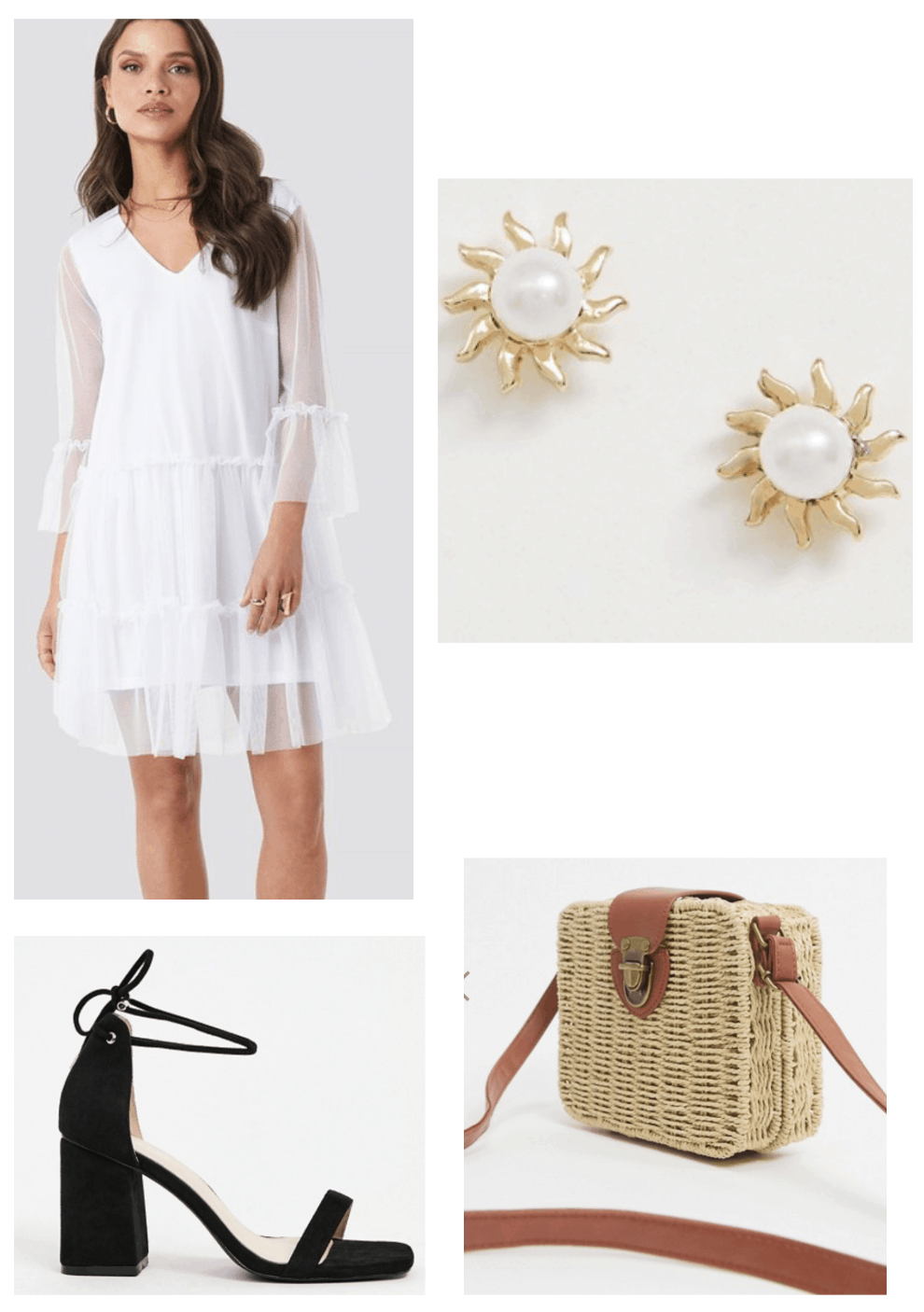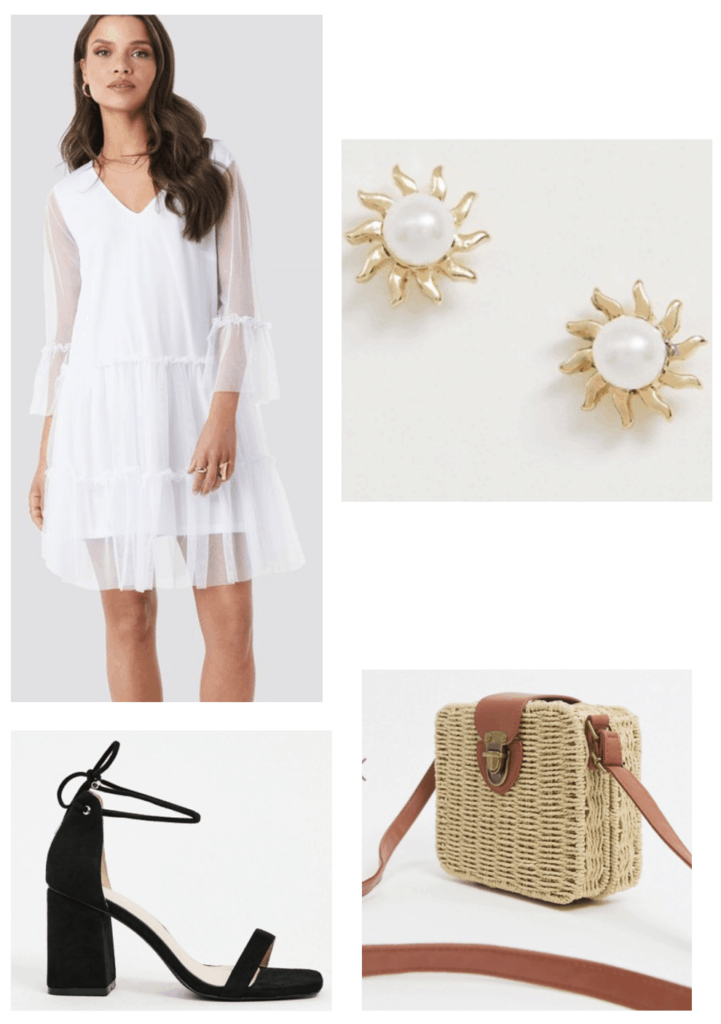 Products: Ruffled Mesh Mini Dress – NA-KD, Block heel sandal with ties – Asos, Cross body bag – Asos, Pieces pearl embellished sun stud earring – Asos
This first white dress, with its ruffles and mesh fabric, gave me some major boho chic vibes, so I accessorized it with a straw cross body bag, sun-shaped studs earrings and block sandals with ties.
This is a great daytime look for those summer day adventures when you want to look put together but still feel comfy.
'90s Button-Front White Dress Outfit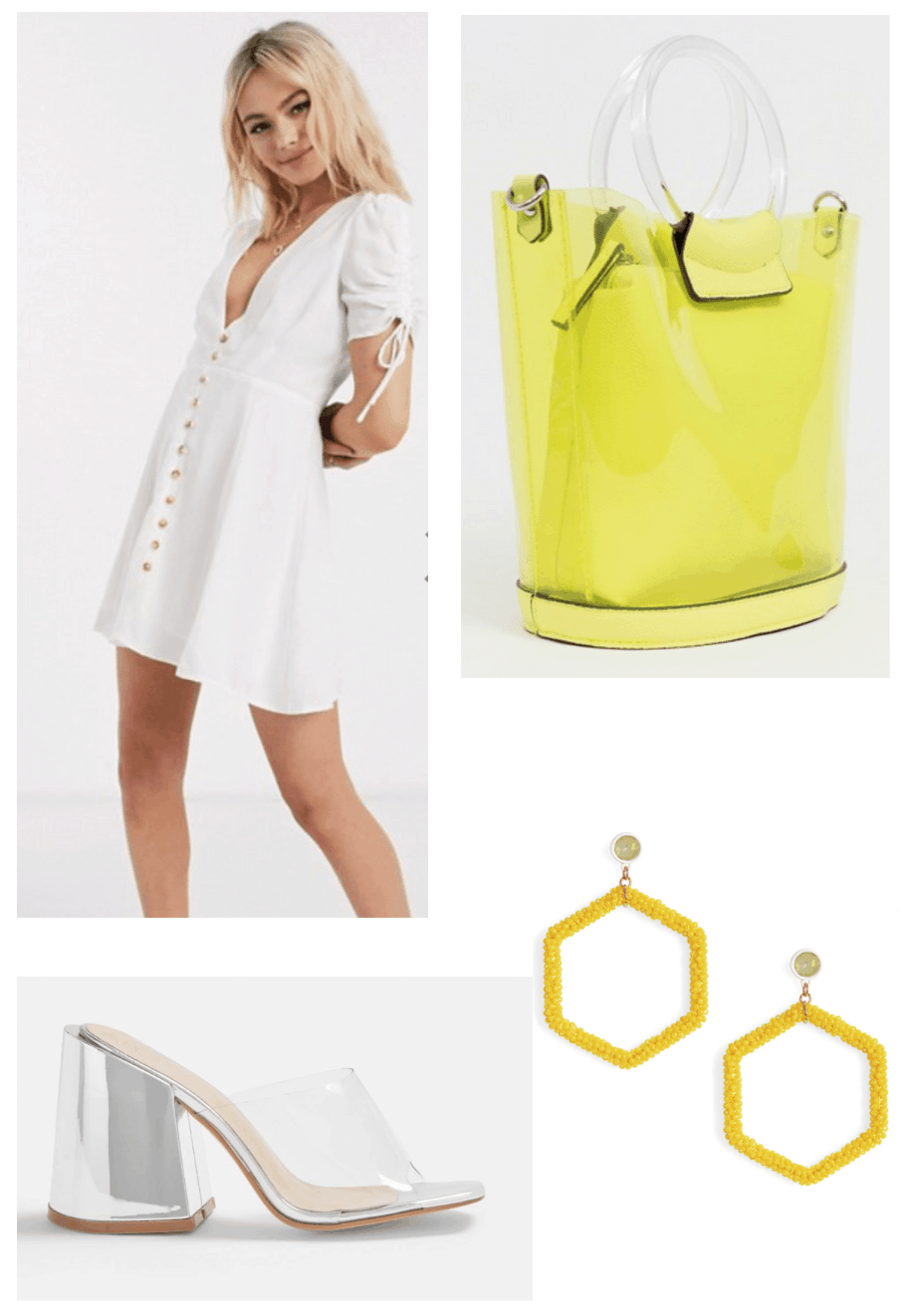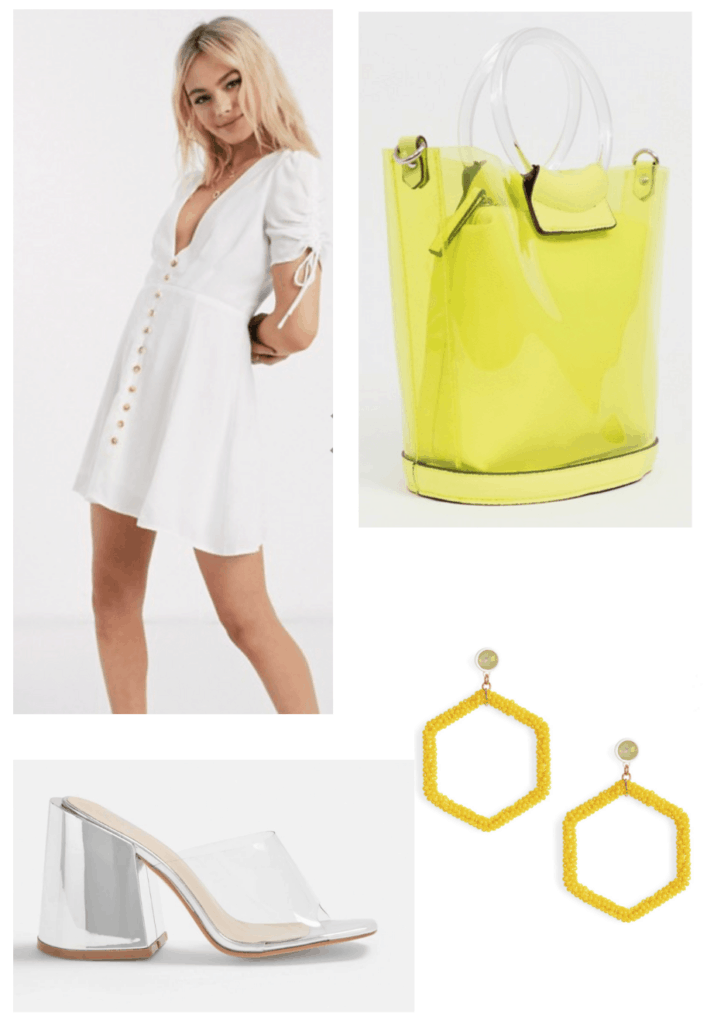 Products: Button Front Smoke Dress – Asos, Silver Chunky Mules – Missguided, Neon yellow clear tote bag – Asos, Yellow Hexagon Hoop Earrings – Nordstrom
For this pretty white dress with buttons down the front, I was inspired by the '90s and Instagram fashion. With this in mind, I paired it with chunky clear mules, yellow hoop earrings, and a neon yellow clear bag.
If you'd rather go for a more low-key look, you could also pair this dress with white tennis shoes and a denim jacket.
White Prairie Dress Outfit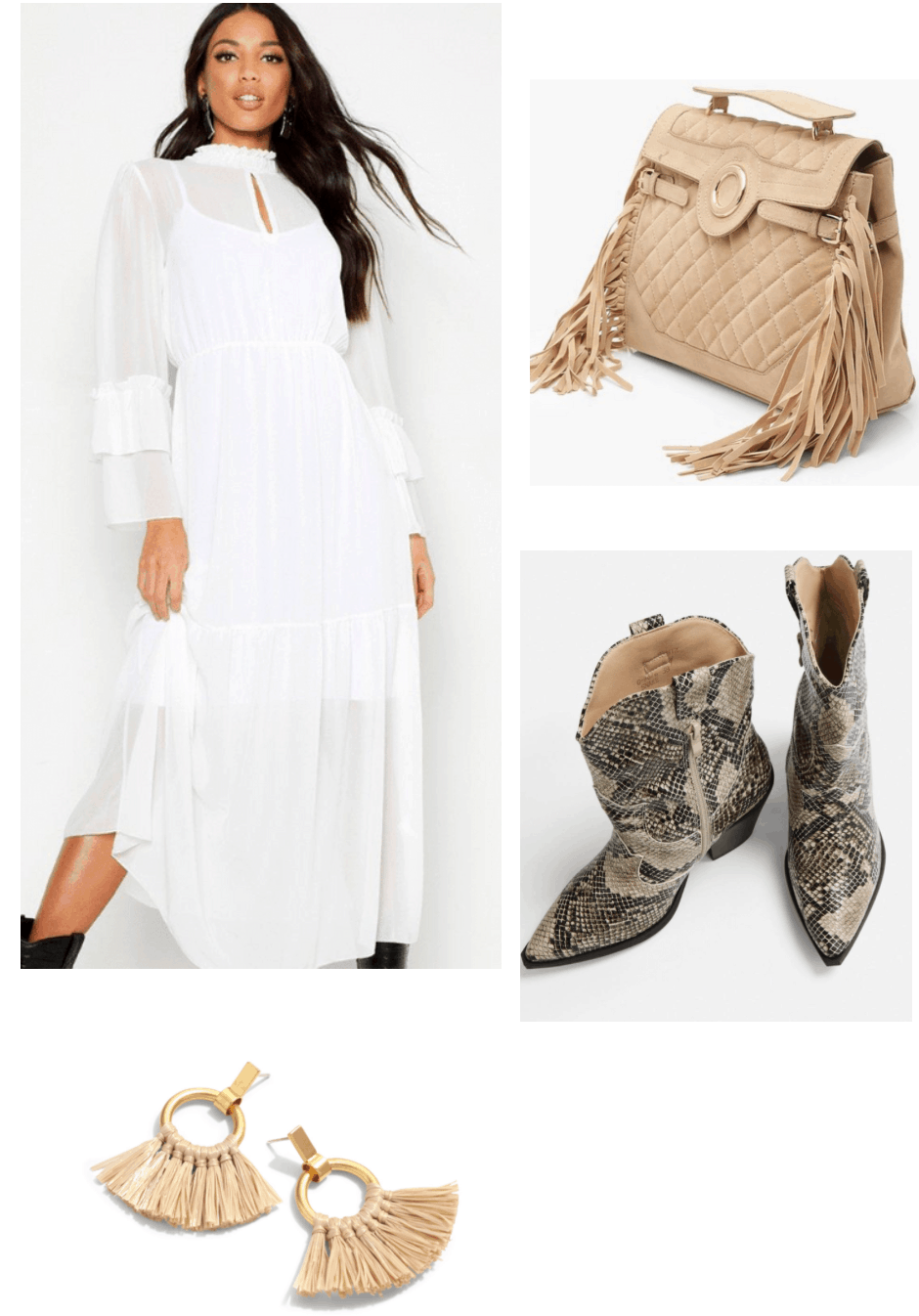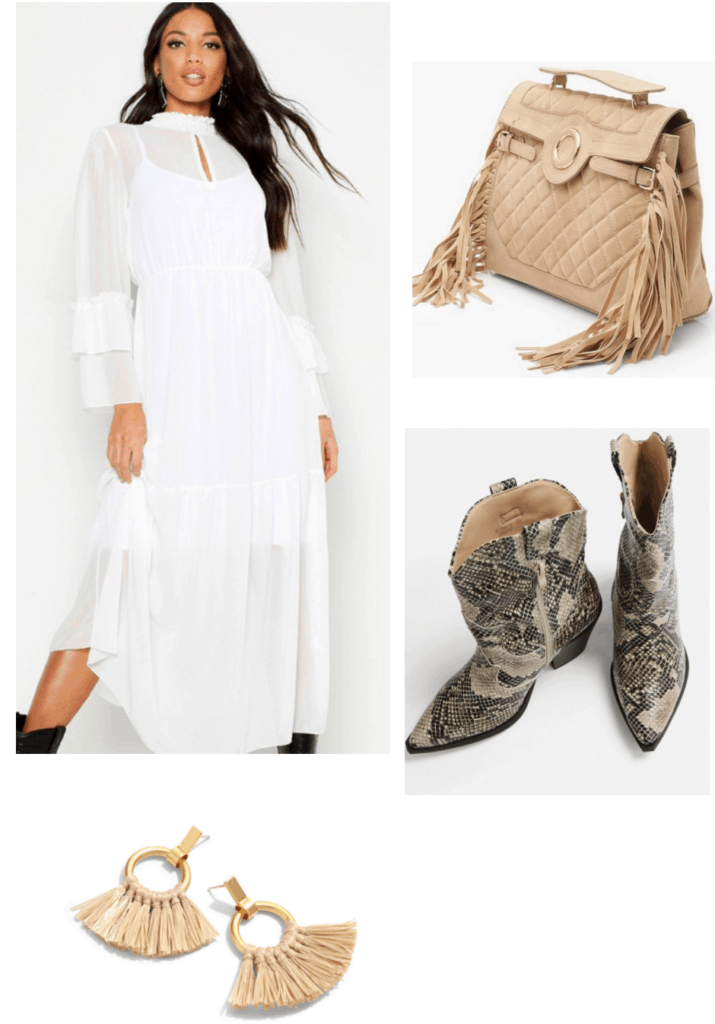 Products: High Neck Frill Sleeve Maxi Dress – Boohoo, Brown snake western ankle boots – Missguided, Ring & Fringe Detail Quilted Bag – Boohoo, Raffia Tassel Hoop Earrings – Nordstrom
This white maxi dress with frills on the sleeves reminded me of Little House on The Prairie and Western fashion, in the coolest possible way.
While it's a stunning dress, it may seem like it's not the easiest to style. There are a couple different routes you can go with it.
First, you can choose to embrace the western feel like I did with this outfit set, and pair it with print western boots, a fringe quilted bag, and tassel earrings.
Or, for a more summery, hippie feel, this white prairie dress would also look great paired with flat sandals, an oversized tote bag, and a belt to define your waist.
White Shirtdress Outfit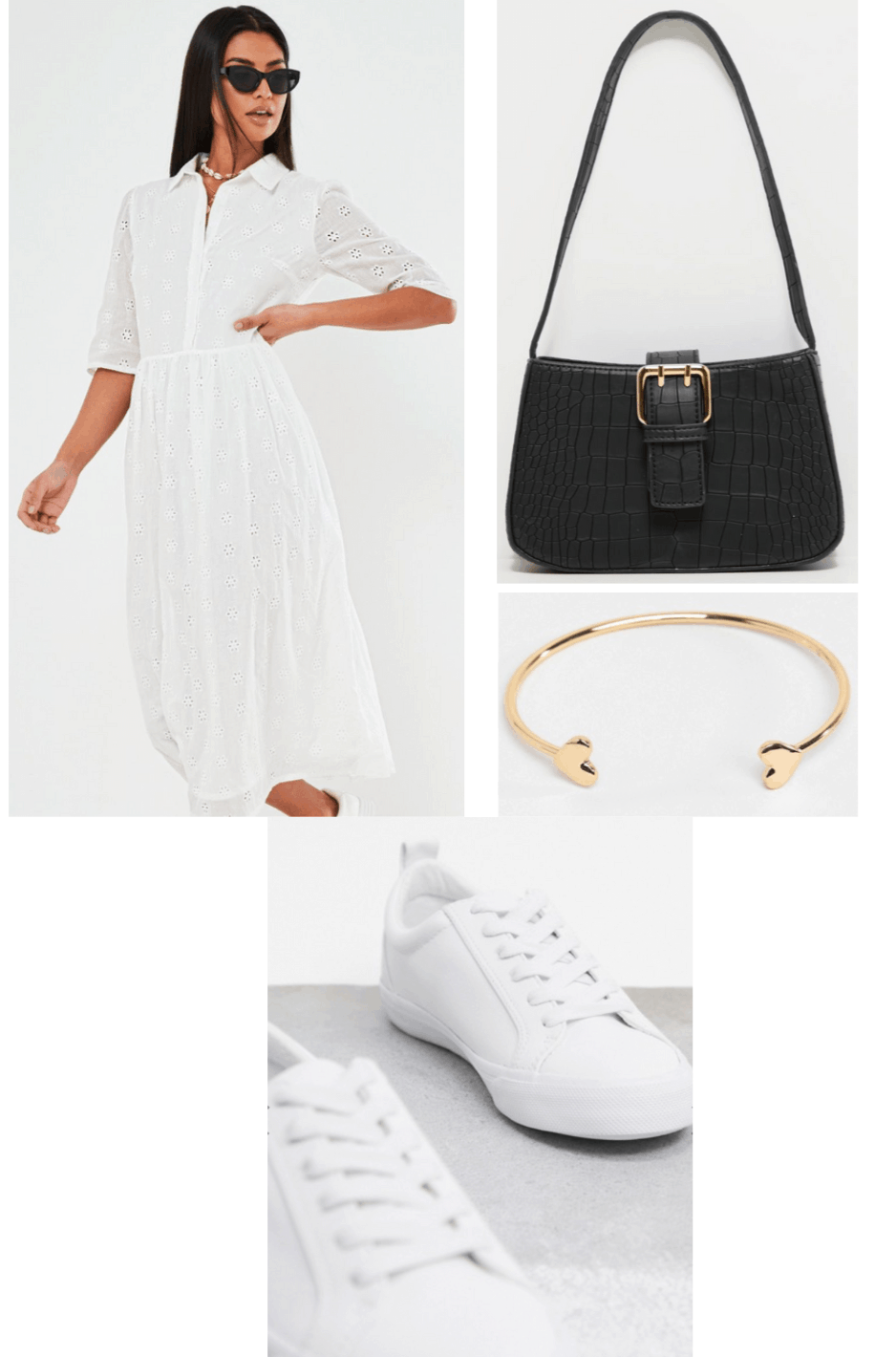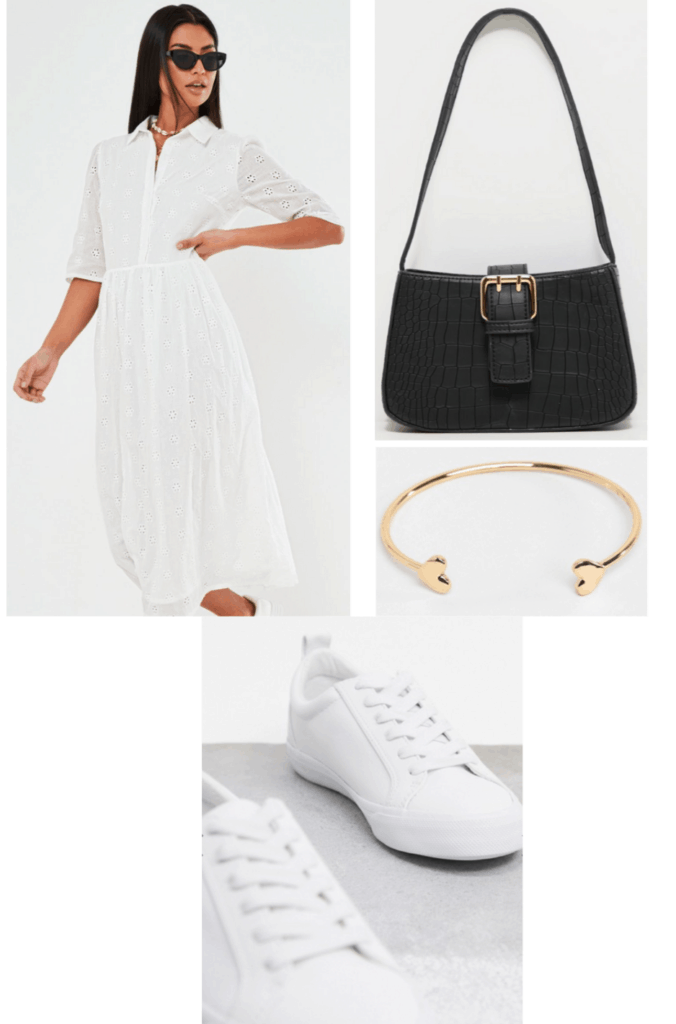 Products: White broderie anglaise smock shirt midi dress – Missguided, Dunn lace up sneakers – Asos, Cuff bracelet with heart detail in gold – Asos, Black croc buckle front shoulder bag – PrettyLittleThing
While this chic white smock shirtdress would look really cool paired with loafers and a blazer, I decided to pair it with white sneakers, to make it a more casual look.
I accessorized it with a delicate heart shaped cuff bracelet and a black buckled shoulder bag, but if you prefer to wear more colors during the summer, then feel free to add colorful jewelry or a colorful handbag.
This is an elegant and minimal effort look for any summer occasion, and it has the added benefit of being really practical, with the sneakers, and the dress being really flowy and comfortable.
What do you think of these dresses?
What's your favorite dress? Do you have a little white dress in your closet yet? Let us know in the comments section.