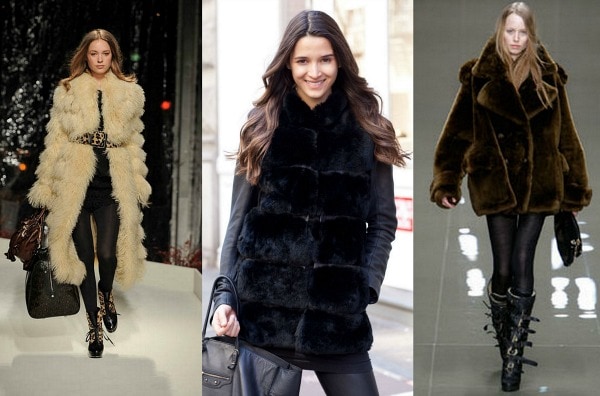 Photo Courtesy of ELLE: 1, 2, 3
Welcome to CF's series, Trend Watch. From high fashion to street style, we're covering all the latest trends, then showing you affordable ways to rock each look. This column is all about making super-trendy pieces work for the average college girl, so if you have a trend you would like to see featured here, leave a comment and let us know!
The coziest trend this season? Teddy fur coats. This trend is just what it sounds like – outerwear made from a soft and fuzzy material – and it has been spotted everywhere lately. From A-list celebrities to street style stars, everybody seems to be loving the extra comfy warmth that comes with an oversized coat that channels kids' favorite plush friend.
If you are anything like me, you'll look for cheaper versions of the original high-end pieces by Max Mara and Isa Arfen. In fact, I've already done so, and found some lower-priced versions of those designer coats. Read on to see three ways to style a teddy fur coat for winter:
Edgy Teddy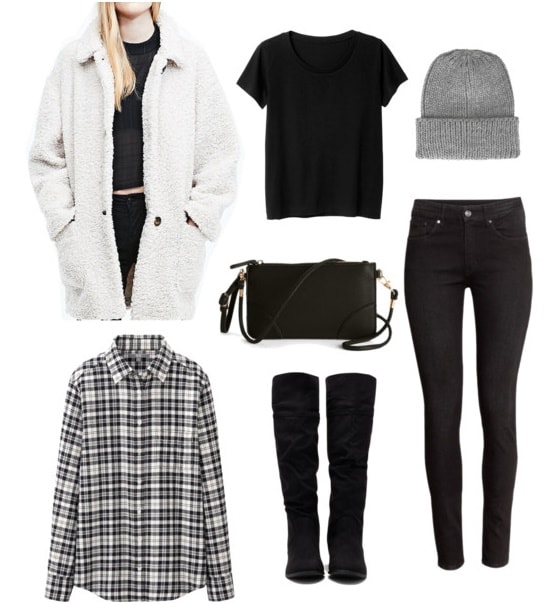 Coat, Flannel Shirt, T-Shirt, Bag, Boots, Beanie, Jeans
The first outfit incorporates many wardrobe basics that you probably already have in your closet. Pair dark skinny jeans with a simple black tee, then wear a flannel shirt on top for an extra layer against the cold. Wear sleek black riding boots, put on your statement coat, and grab a beanie and a black messenger bag to complete the look.
I went for an entirely black-and-white ensemble, but you can easily mix it up by using a different color scheme. This outfit is appropriate for everyday wear but still makes a stylish statement.
Oversized Chic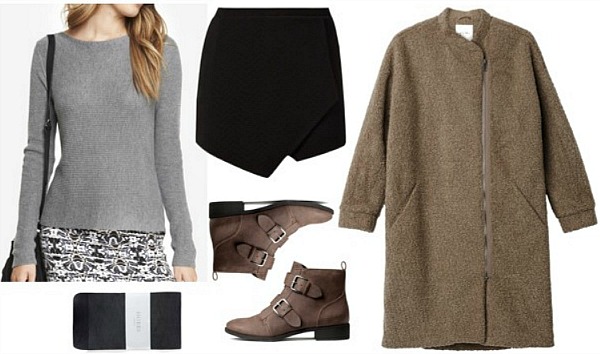 Sweater, Tights, Skirt, Boots, Coat
In my opinion, if you are going to wear a teddy fur coat, the bigger the better. Teddy fur and oversized, menswear-inspired silhouettes go hand-in-hand when it comes to creating a noteworthy outfit.
I paired this coat with a gray sweater and an envelope skirt. A pair of thick tights will keep you extra warm. The last item I added were these gorgeous brown ankle booties that tie in with the rest of the outfit perfectly.
Everyday Fur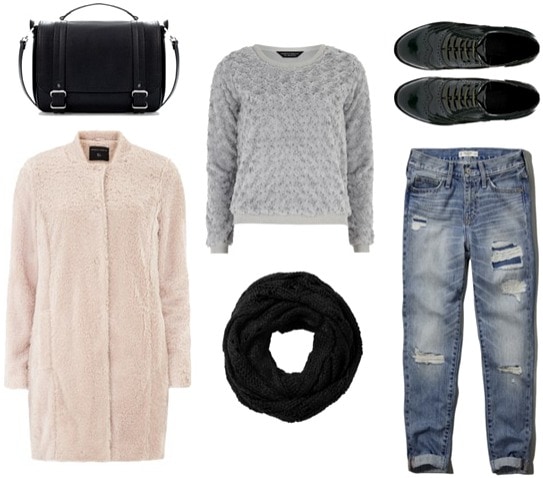 Bag, Coat, Sweater, Scarf, Shoes, Jeans
This last outfit relies on a pastel color palette that I adore. Go for a pair of distressed light wash jeans, then pair them with a light gray knit sweater. Put on your teddy fur coat (I chose a light pink one). Round off the ensemble with some contrasting details, like a black messenger bag, oxfords, and a dark scarf. It's as easy as that.
Tell Me What You Think:
Which of these three outfits is your favorite? What do you think about teddy fur? Would you wear a teddy fur coat? Let me know about your thoughts in the comments below.