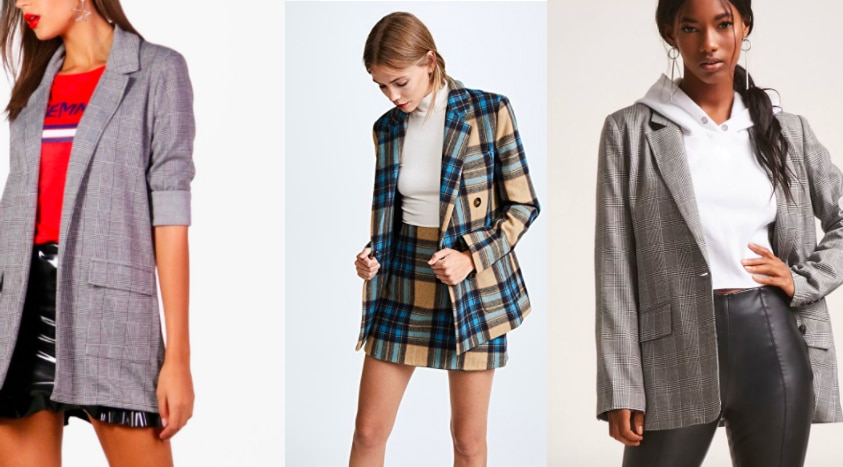 Products: Boohoo, Shopbop, Forever 21
Plaid trends may come and plaid trends may go, but they always seem to return in one form or another. This fall, plaid boyfriend blazers are how our favorite pattern is making a statement.
We love the idea of wearing a bold colored one like the mustard and neon blue version above-middle as a statement piece, but one could probably get more use out of a neutral style (like the budget-friendly plaid blazer we found last week!). Either way, you can't go wrong with any oversized style this season.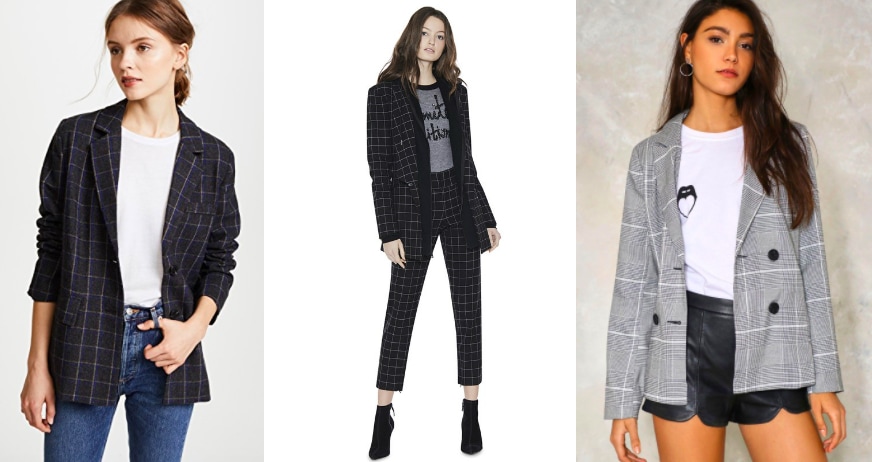 Products: Shopbop, Orchard Mile, Nasty Gal
Now we want to know your thoughts!
Are you a fan of the oversized plaid boyfriend blazer? Would you wear it? Let us know in the comments below!