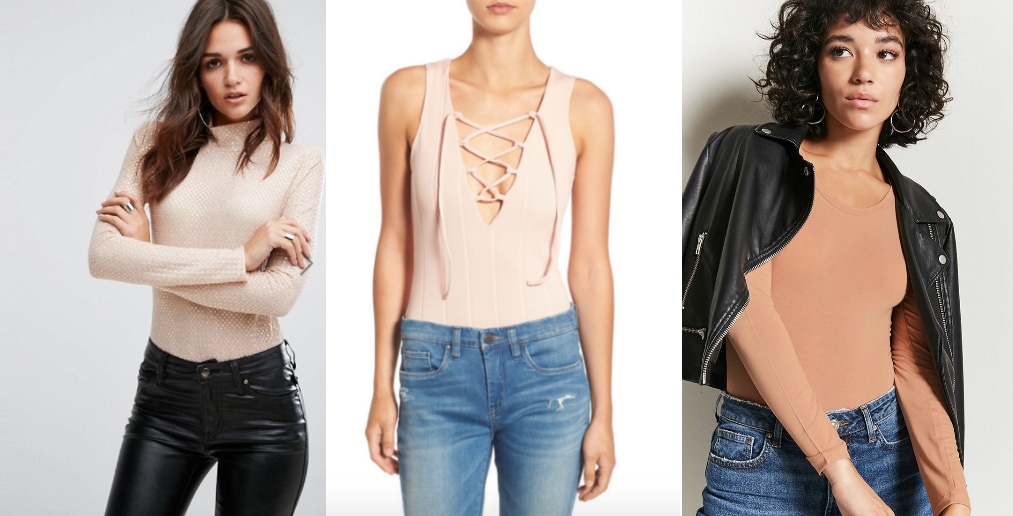 We all have Kim Kardashian to thank for this trend. Nude is apparently her favorite color, as she is constantly wearing skin tight looks in shades that mimic her skin tone. The highly popular nude bodysuit is ultra minimal and fashion-forward.
When paired with boyfriend denim, a nude bodysuit can be a casual style. When dressed up with sleek (faux) leather pants and sky high heels, this look would be great for a night out with the girls.
Note: There's definitely a wide range of colors that can be considered "nude". The beige and taupe bodysuits seen here are only "nude" for those with fair to medium skin tones — for those with darker skin, nude would of course mean brown or tan. Why "nude" is so often used to describe beige exclusively is beyond us.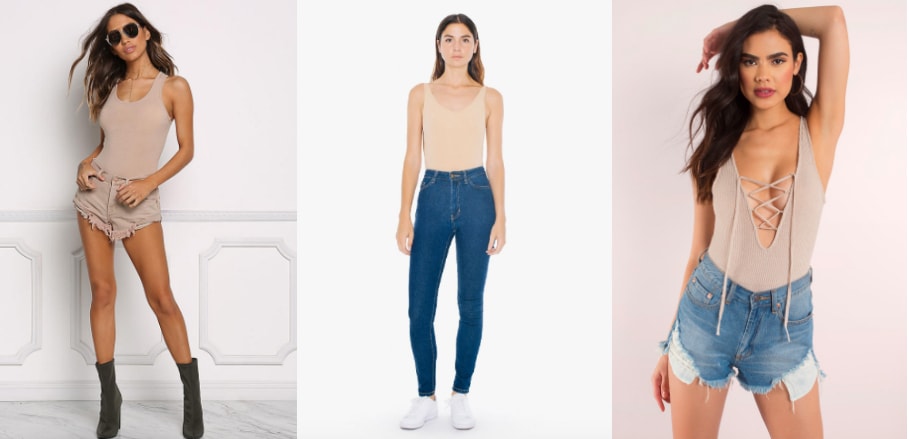 Are you on the fence about this one?
Hate it? Or do you love it? Let us know if you'd wear it by leaving a comment below!