This post may contain affiliate links, which means we may receive a commission if you purchase through our links. Please
read our full disclosure here
.
Welcome back to our High Fashion series – where we go over runway trends, show you which influencers are rocking these trends, and explain where/how to get the looks for yourself!
Last week we looked at the latest Shades of Yellow trend. This week, we'll look at another color-based trend: Matching Neutrals. You can expect to see this trend all year round as it's easily translatable between seasons.
HIGH FASHION TREND: Matching Neutrals
Neutrals are a staple of all closets and runways alike and are universal. However, the 2019 runways featured monochromatic neutral designs that we are loving.
Runway Examples:
First up we have Burberry, a brand that's known for its neutral trenches, but was especially loving the khaki vibe this season. There were multiple designs in the collection that showcased monochromatic khaki outfits:
Max Mara is another respected designer that showed monochromatic neutrals this season. They promote the trend specifically on their webpage, calling it, "The New Neutrals." You can find not only khaki in this collection, but beautiful hues of camel, beige, browns, greys, olives, and even rust (a nod to the retro mid-tones trend).
One of the biggest names in the industry, Tom Ford also approves of this trend. He created monochromatic palettes of platinum, black, and nude pinks on his runway.
Influencers in Matching Neutrals:
Kim Kardashian West is known for these types of looks. A quick look at her Instagram page shows that she's a huge fan of monochromatic outfits in general, whether they're hot pink or neutral.
Actually, the whole Kardashian/Jenner family was spotted in monochromatic neutrals, particularly platinum and nude, in celebration of the family's reality show's 16th anniversary.
Celebrity, and obvious fashion queen, Rihanna is all aboard on this trend. Here, we see her rocking this awesome ensemble with monochromatic cream:
Another fashion influencer who loves the trend is María Bernard. Below we see her in this matching white, sheer, ensemble with pleated detailing.
Sisters and fashion influencers, Shelcy and Christy rock their head-to-toe neutrals in a tinted blue-grey and cream-white:
How to Buy the Matching Neutrals Trend on a Budget:
Most of us already have some neutral pieces in our closets in the form of basics: tank tops, handbags, shoes, etc. But, let's see some more options to tie a monochromatic neutral ensemble together!
Affordable Matching Neutrals, Outfit #1:
This first outfit is perfect for your last week of school or for your first day of the summer or fall semester. All black means you're all-focused. All black is a great way to look sleek and professional, as well.
A pair of faux leather biker shorts, a half-tucked peasant top, and sandals are a stylish and comfortable way to get through the day!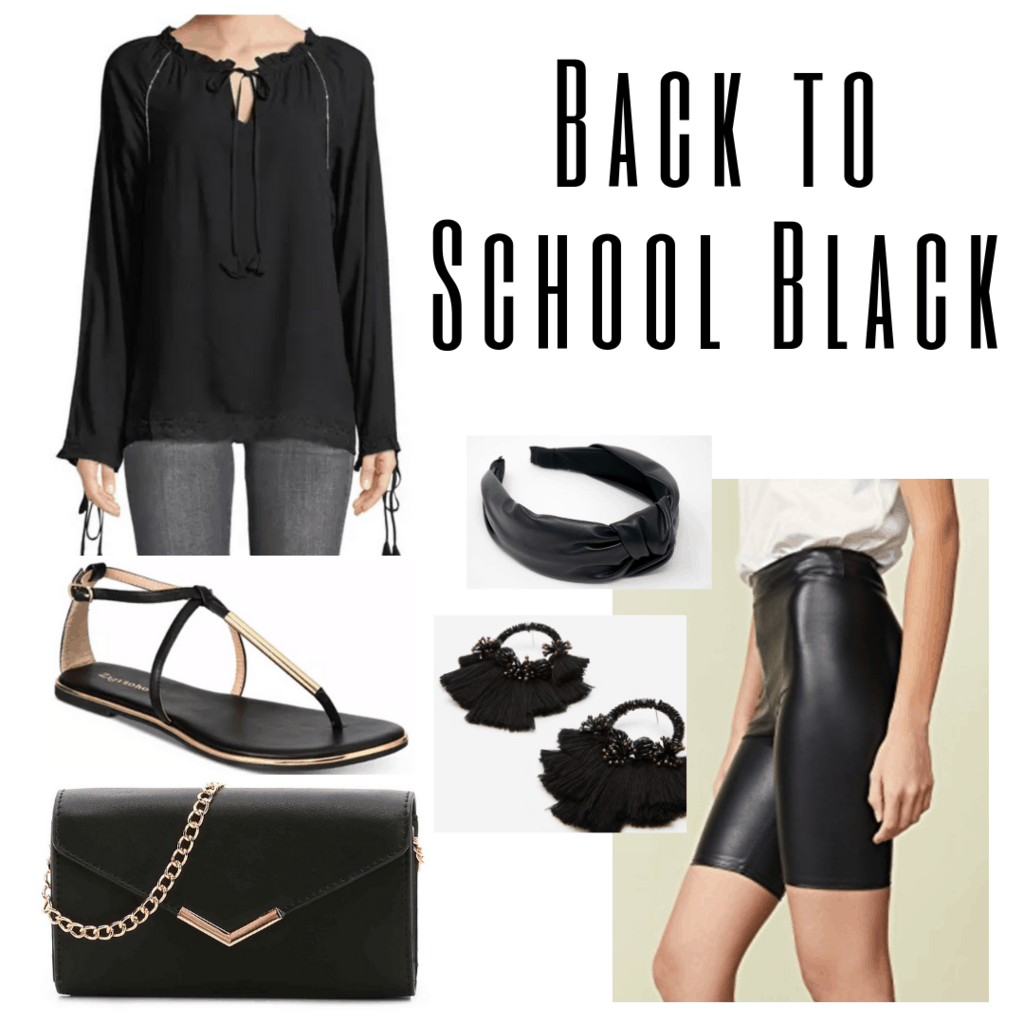 Products: Top – Neiman Marcus; Shorts – ShopBop; Bag – DSW; Sandals – Macy's; Earrings – Express; Headband – Etsy
Affordable Matching Neutrals, Outfit #2:
Our next outfit is a monochromatic white that's perfect for a beautiful sunny day out with your friends.
Pair together a white jumpsuit, heels, and a basket bag for a particularly light and summery outfit.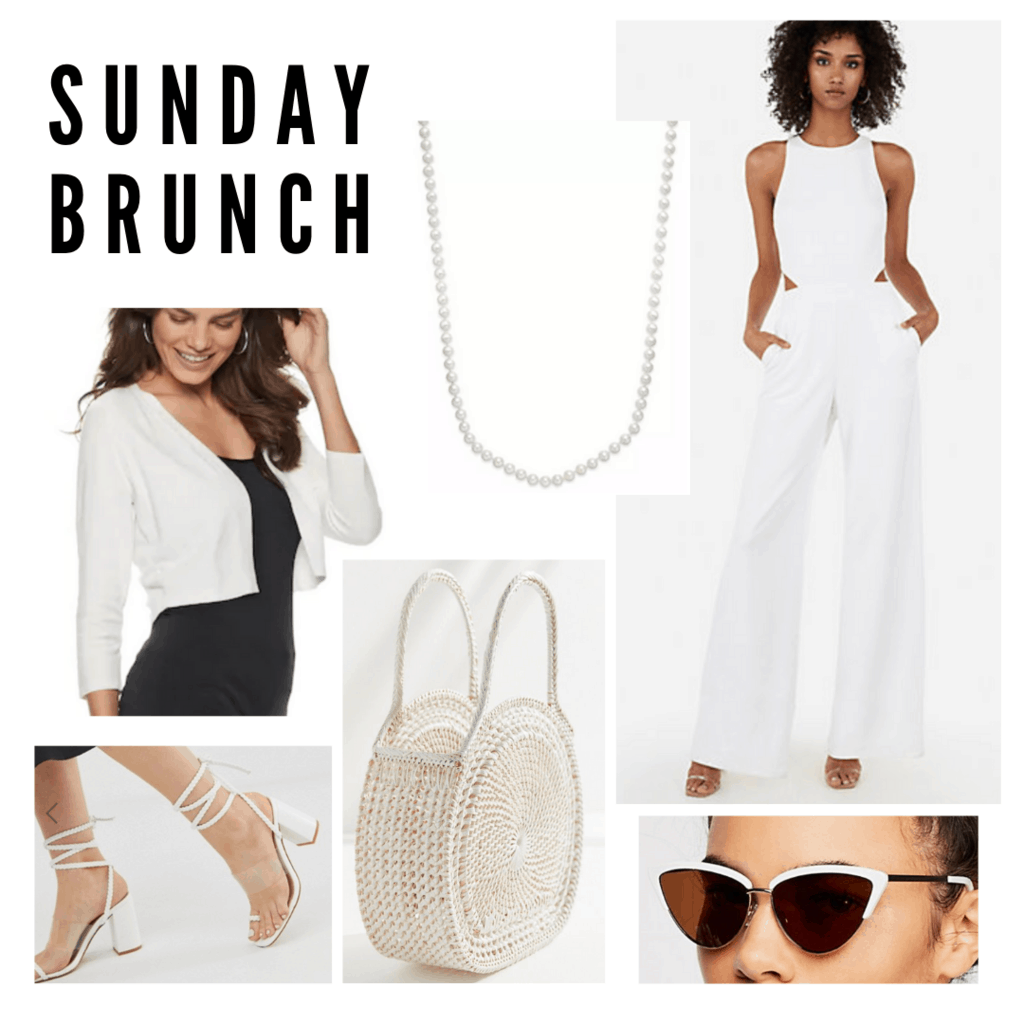 Products: Top – Express; Shoes – ASOS, Bag – Urban Outfitters; Necklace – Macy's; Cardigan – Kohl's; Sunglasses – Free People
Affordable Matching Neutrals, Outfit #3:
Lastly, we have a monochromatic nude/beige ensemble for a casual night out! This look is so effortless and chic.
To get it, take a body-con t-shirt dress and pair it with some simple accessories like nude nail polish, a headband, and nude heels. Lastly, a beige belt bag like this one will keep your hands free all night!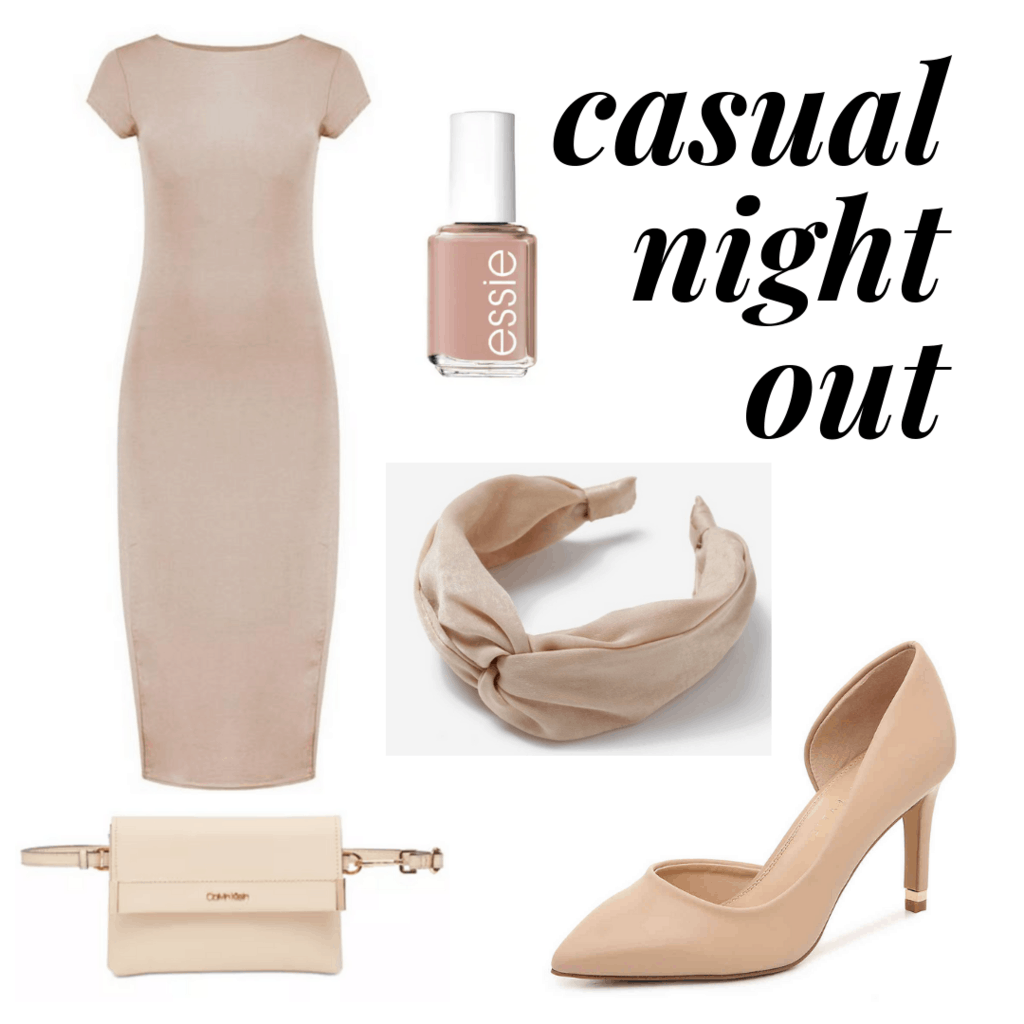 Products: Dress – Boohoo; Heels – DSW; Belt Bag – Macy's; Headband – Top Shop; Nail Polish – Kohl's
How do you rock the Matching Neutrals trend?
Which high fashion trend would you like to see next? Share with us in the comments below!