So you want to be a flower child? Floral print flare pants are just the way to do it! If you love all things '60s and '70s fashion the way we do, we highly advise you to pick up some yourself.
The best part about these fashionable pants is that they are ridiculously comfortable. Wearing pants that aren't denim is a special treat, particularly during the dog days of summer. We have a lot of (free) love for printed flares.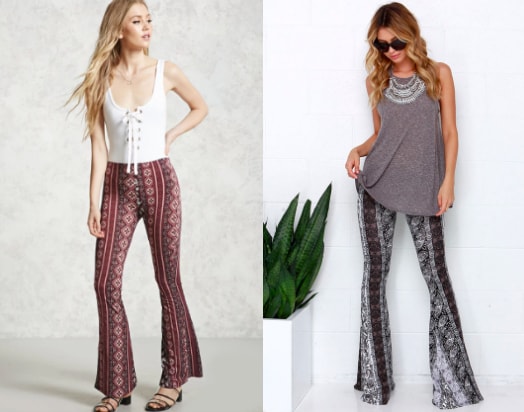 Hippie vibes – yea or nay?
Would you wear these bohemian pants? If you don't like them, why not? Comment below and let us know what you think!