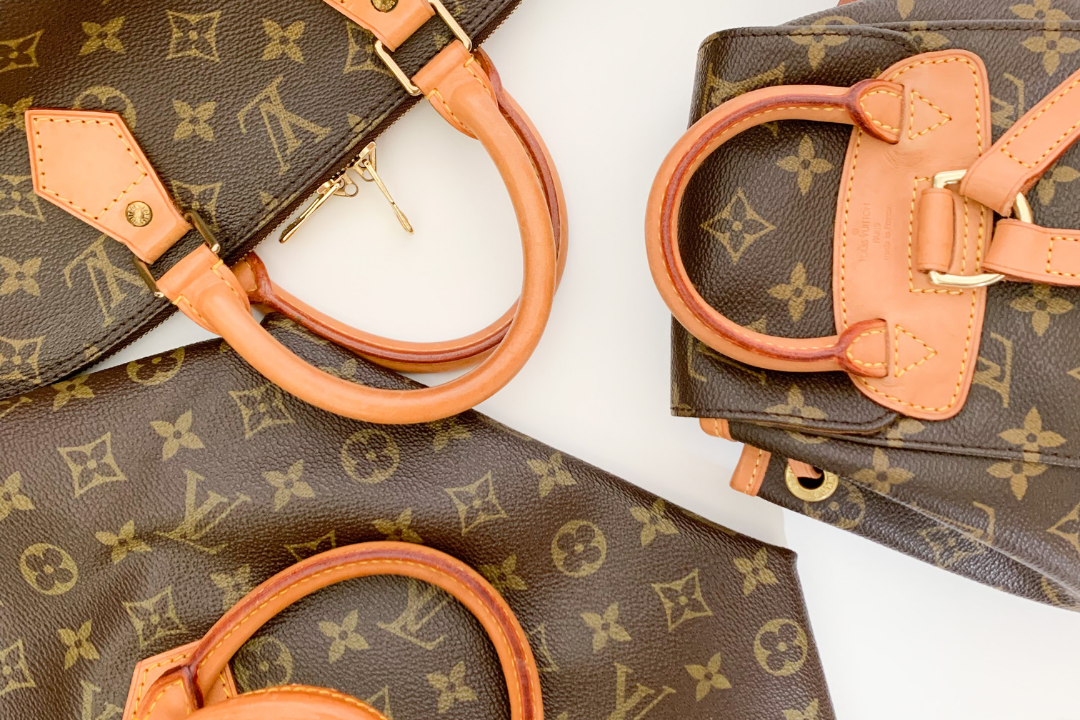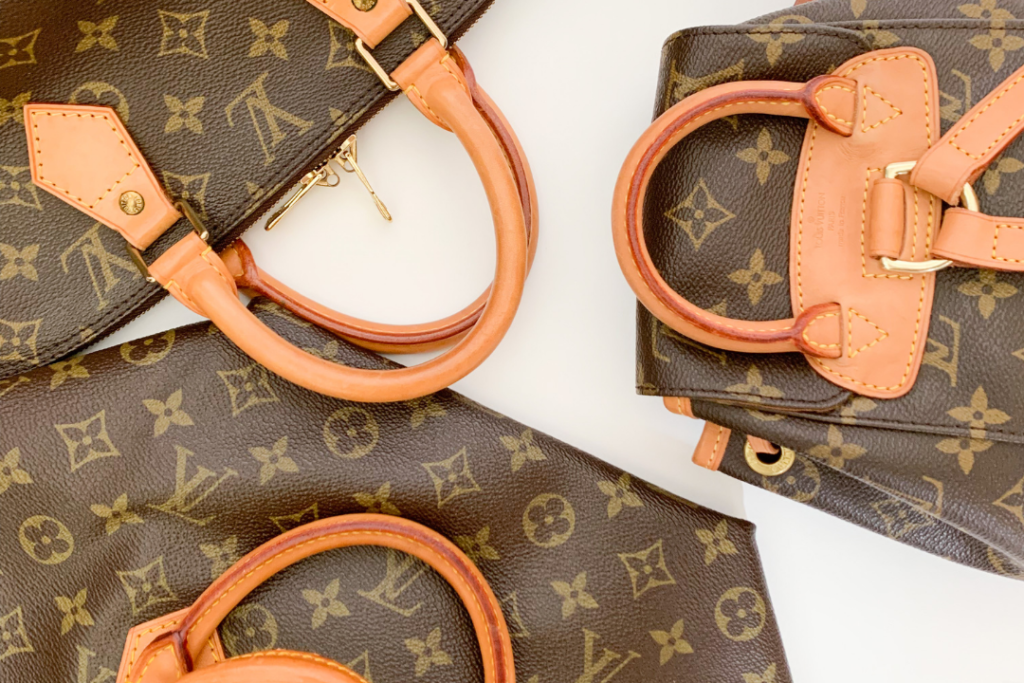 If you read this site regularly, it's pretty obvious that you and I have one major thing in common — a passion for fashion!
One of my favorite things about writing for CF is that this blog gives us a safe place to ask questions, hear what other girls our age think about crazy trends, and share fabulous tips with other like-minded fashionistas. This blog really is a community — we like to hear what you think about certain subjects just as much as we enjoy writing about them!
On that note, an important topic that most of us have on our mind to some degree is budgeting. Whether you support yourself or live off of a monthly stipend from your parents, it's always a prudent decision to evaluate your financial state and make wise decisions based on some sort of system.
In this post, I'll share with you some rules I follow to make sure I get the maximum benefit when I give in to the urge to splurge. Once you're done reading these tips, I'd love to hear from you and learn other ways YOU save and spend wisely, so be sure to leave a comment!
"It" Items — Are They Worth It?
Manolo Blahniks. Chanel 2.55 bags. Pucci scarves. Jeffrey Campbell Lita Boots. The legendary Hermes Birkin bag. You've perused the style blogs, and you've seen the celebs rock them. You might feel overwhelmed with lust for a particular piece, but do you love it enough for a long-term commitment?
Of course, the answer for each "it" piece will vary from person to person. For me, although my Litas were significantly more expensive than most of the other shoes I owned (priced around $150), their versatility and the way they stood out in my college town made them worth the splurge for me. On the other hand, I don't think I could ever justify buying a Birkin bag, even if I was a millionaire! Running around $15,000, it takes some people many, many years to save up for one, then an additional wait time while their bag is made to order. Power to these ladies for their patience, but I know I don't have that kind of dedication.
Considerations Before Splurging:
Think about cost per wear. CF has covered this concept before, and I always think about this when I'm out shopping. Take an item's price and divide it by the number of times you think you'll wear it that year. For example, I bought myself a pair of Ray Ban Wayfarers a few years ago. I literally used them every single day walking to class, unless it was raining or overcast. If I divided the cost by the amount of use I got out of them, ($160/250), the cost-per-wear on the sunglasses ends up being just $0.64 — and that was just for one year! This was a much more prudent purchase than all of those $18 sheer blouses I bought from Forever 21 and only wore twice before they fell apart in the wash.
Be wary about buying online. It's far too easy to buy a knock-off or something misrepresented on eBay, so if you're buying something major (like a premier designer bag or a pair of Jimmy Choos) I wouldn't suggest it. Discount designer websites like Bluefly and Gilt Groupe are awesome because of the deep discounts, but the problem is that their selections are pretty limited. Personally, if I'm going to spend a lot of money on something, I like to make a day out of it — something about going to the department store, showing the sales associates that you're actually there to buy, and getting your new item in a crisp shopping bag is so satisfying.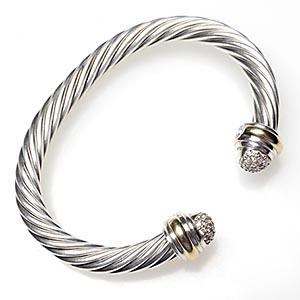 David Yurman cuff bracelets — a popular "it" item on college campuses.
Purses and jewelry are probably a safe bet. The great thing about a classic watch or most "it" bags is that they never lose their appeal. Think about your aunt's Louis Vuitton Speedy, your neighbor's classic Tag Heuer, or your older sister's cross-body Coach bag — they still probably look great, and are still top-sellers for each brand! The other great thing about splurging on a designer purse or certain pieces of jewelry is that you can use them every single day without looking weird — which will make the cost-per-wear ratio awesome!
Be careful with shoes. Black patent Louboutin pumps are fabulous, but only if they fit you perfectly and you know you'll wear them regularly. There's no sense in spending hard-earned cash on an item that you can only bust out of your closet twice a year (or that gives you blisters). Think before you spend on flats as well — they are certainly more wearable for most girls than 5-inch stilettos, but flats will wear out much more rapidly. I used to have a pair of Tory Burch flats I picked up at Off 5th, but less than a year later, they literally disintegrated and left black marks all over my feet!
Avoid really trendy items. Remember those J Brand skinny cargo pants? Or the Phillip Lim leather shorts? Yes, those pieces were as hot as ever last year, but you rarely see them anymore. Pick up really fashion-forward pieces at places like Forever 21 — no one will notice (or even care) whether they're designer or not, and a year later, you can safely toss or donate them.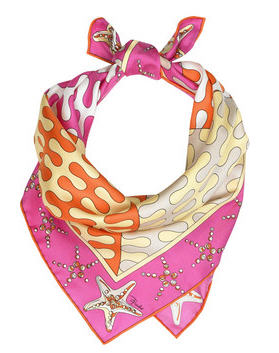 Emilio Pucci Scarf
Would it fit your style? No matter the mystique a piece might carry, it's not worth a dime if you know you won't wear it. I've never worn a silky scarf in my life, so I don't anticipate any Confessions of a Shopaholic Rebecca Bloomwood-esque moments in my near future. While we're making confessions, though, here are a few of mine: I secretly hate the look of Louis Vuitton monogrammed bags. I have a strange crush on Tyler the Creator. I only wash my hair twice a week! Wow, that felt great. Anyways, stay true to yourself and your sense of style.
Denim! A really flattering pair of dark-wash jeans is a great investment piece. In fact, I haven't bought a new pair of jeans in years because of my wise denim purchases in the past! Boot cut, skinny, and slightly flared cuts are all safe — watch out for too many trendy embellishments, though! Some of my favorite brands that keep their designs relatively simple are Seven For All Mankind, William Rast, and Rock and Republic.
Be smart about clothing. A $70 plain black tank top from Burberry probably won't give you much bang for your buck. However, a classic Burberry trench coat that you've wanted for years will be well worth the money because it will be a closet staple for the rest of your life. I don't see a need to drop tons of cash on things like pajamas, panties, sandals, graphic tees, or leggings, no matter who makes them.
Use your head. No "it" item is ever worth sacrificing your health, safety, or credit score for. I know sometimes fashion websites joke about shopping at Barney's but living on Ramen noodles, but I personally think that is a really bad idea. No one wants to get in a Carrie Bradshaw situation where you have to hit up your friends to bail you and your closet full of designer goodies out of a tough financial bind. Come on, that's just idiotic! No pal (or banker) will want to help you if you're dressed better than they are. Be a responsible spender, and it will pay dividends in the long run.
Now we want to know what you think!
We all have splurged before, but how thought-out are your large purchases? What "it" items have you splurged on? Were they worth it? What rules do you follow to make sure you won't get plagued with buyer's remorse? What pieces are in your dream collection? Are you saving up for anything in particular right now? Continue this discussion in the comments section!