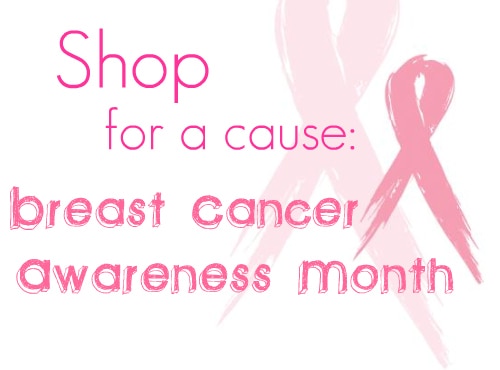 As most of you know, October is Breast Cancer Awareness Month. Many companies and designers chose to "think pink" this month and sell limited edition products with all or a portion of the money raised going to breast cancer charities.
Since we at CF encourage philanthropy, I found 10 awesome items that will not only keep you looking stylish all season, but will also send a portion of your money towards breast cancer awareness and research.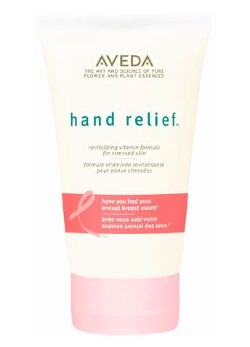 Aveda will donate $4 from every bottle sold to The Breast Cancer Research Fund (BCRF), which aims to find a cure for breast cancer within our lifetime.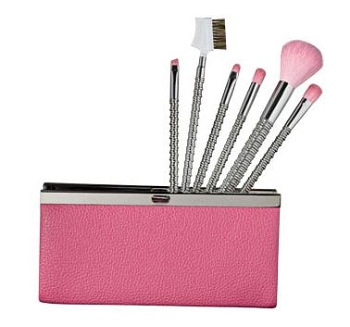 For each adorable makeup brush set sold, 15% goes to the BCRF. If you love these brushes, other items from Sonia Kashuck's Breast Cancer Awareness collection are available here.
3. Ann Taylor Necklace – $38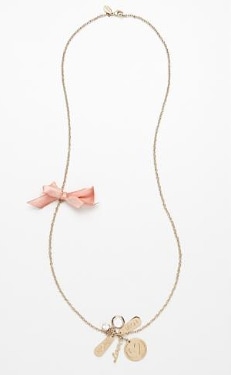 Ann Taylor will donate 70% of the price of each adorable charm necklace to the BCRF. In addition, these necklaces are subtle enough to be worn all year long, so they're a great wardrobe investment.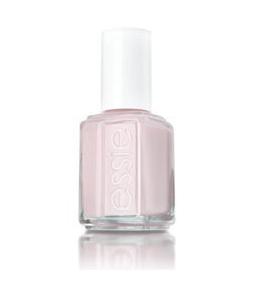 For each bottle of this limited edition pale pink nail polish sold, 10% of the proceeds goes to Living Beyond Breast Cancer, which helps women affected by breast cancer live the best possible life.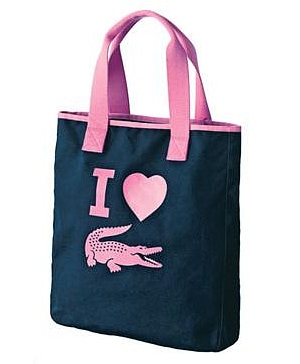 10% of the proceeds from the sale of each perfectly pink Lacoste tote will go to BCRF. These bags would be perfect for carrying your books around between classes!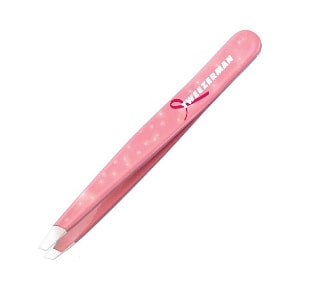 For each of these limited edition (and adorable) tweezers sold, $1 goes to CancerCares and other programs dedicated to fighting breast cancer.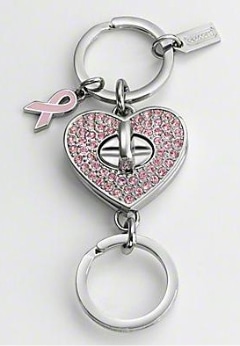 Coach will donate 20% of the proceeds of this keyring and other "Coach for a Cure" products to the BCRF.
8. Shiseido Lip Gloss in Pop Life- $22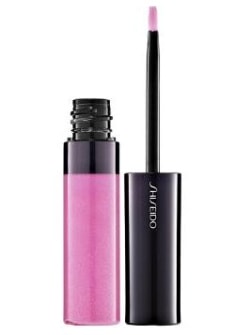 $5 from every tube of this statement-making gloss sold goes to Women's Cancer and Careers, an organization dedicated to supporting women in the workforce who are battling cancer.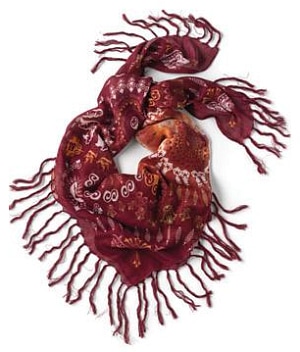 As you guys may know, we love scarves here at CF – they're the perfect fall accessory. And these scarves are great because they're stylish, versatile, AND they support a great cause. For each scarf sold, 100% of the net proceeds (around $23) goes to Susan G. Komen for the Cure.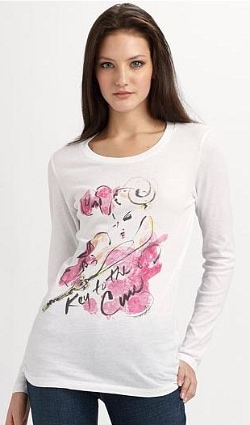 This limited edition tee — designed by Donna Karan — is available exclusively at Saks and 100% of the price will go to BCRF.
What do you think?
What do you think of these items? Will you donate money or buy one of these items to support Breast Cancer Awareness Month? Have you seen any other BCA items in stores? Be sure to leave a comment and let me know what you think!