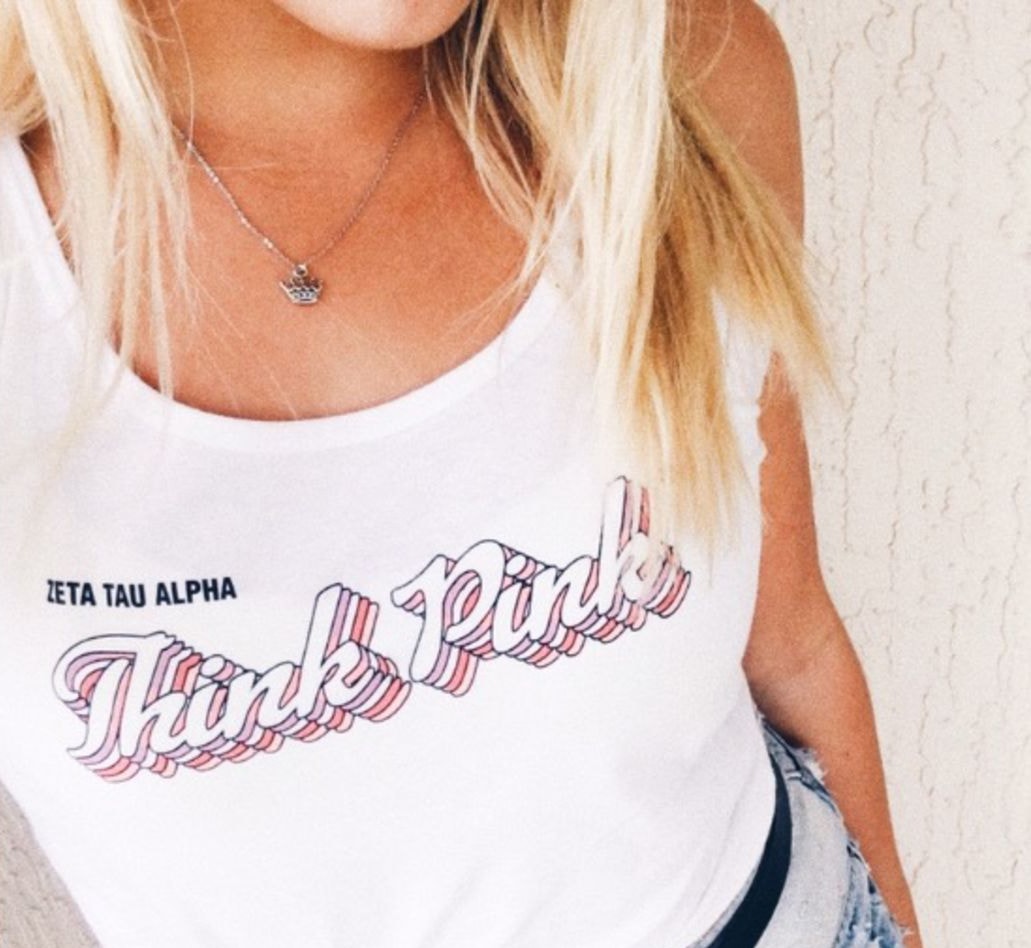 As the holiday season comes to a close, sales and sales begin at all of your favorite stores just in time for the recruitment season! Unfortunately, if you are like many of us, you're completely lost and have zero ideas where to even start shopping for winter recruitment.
Don't worry, we got you covered with a winter recruitment outfit set inspiration for each day! Before you get inspired, remember to dress to express yourself and stand out from the crowd. (See our longer sorority recruitment outfits guide for full details on this.) Also, these outfits do not include coats so add yours as needed.
And for more general tips, be sure to see our guide to how to dress for sorority recruitment in winter. Now on to the specific outfits.
Day 1: Open House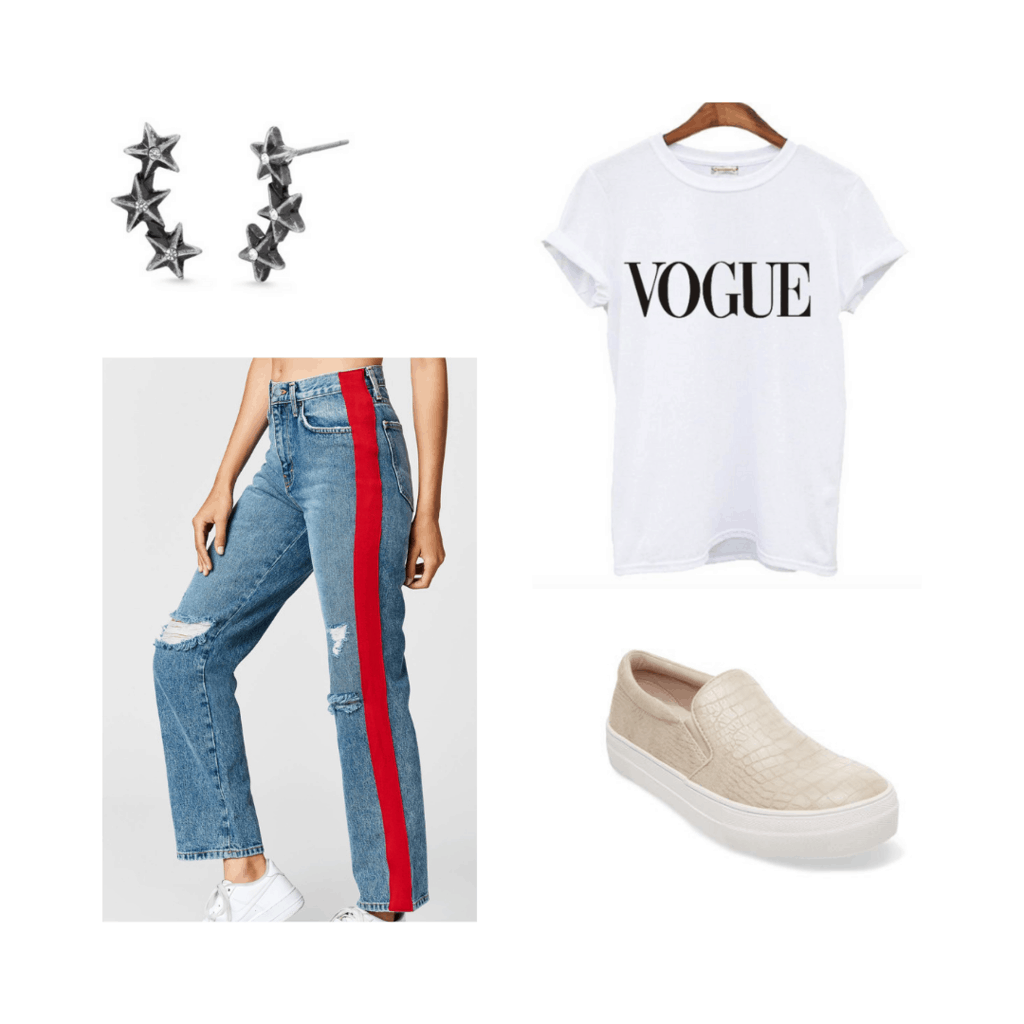 Products: Shirt – Saint Chic, Jeans – Carmar Denim, Shoes – Steve Madden, Earrings – Steve Madden
As the first day of recruitment, day one is the crucial time to express your style and use your shoes, jewelry or pants to make a statement. Most schools will give you a recruitment t-shirt to wear on day one and match it with casual pieces. For this set, we paired bold red-striped jeans with a subtle pair of loafers and finished it off with some personality-filled earrings. With this outfit, your personality reflects through different elements, making the overall look cohesive and trendy.
Day 2: Philanthropy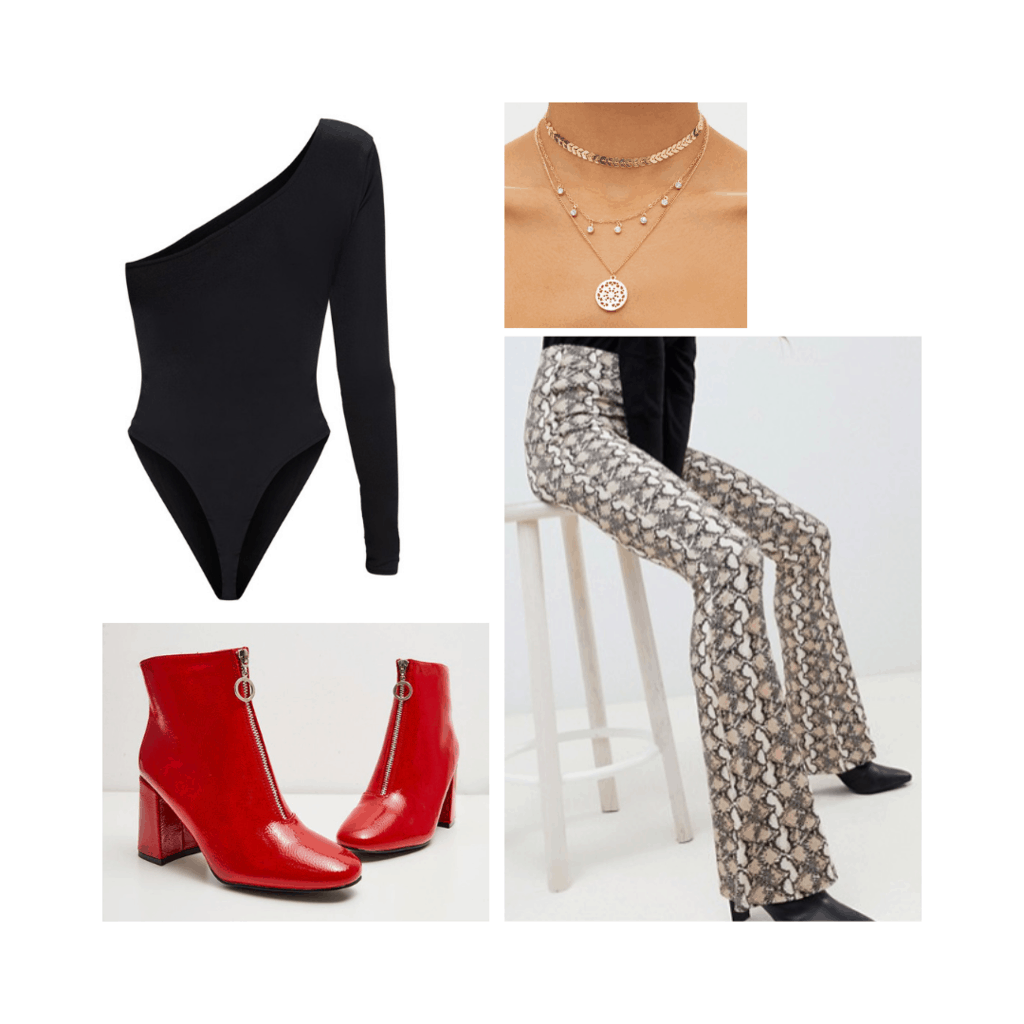 Products: Bodysuit – Pretty Little Thing, Pants – ASOS, Boots – Pretty Little Thing, Necklace – Pretty Little Thing
Day two of recruitment will be a little bit fancier than day one but you don't want to look overdone. For this look, I chose a pair of edgy snakeskin pants with a simple one-piece and completed the look with bright red ankle boots and a classic layer necklace. With this look, you continue showing your bright personality through the bright color of the shoes, and you give off a confident look through the fancy — but not too fancy — pants. This round you can wear chunky heels but are recommended to keep the shoes casual.
Day 3: Sisterhood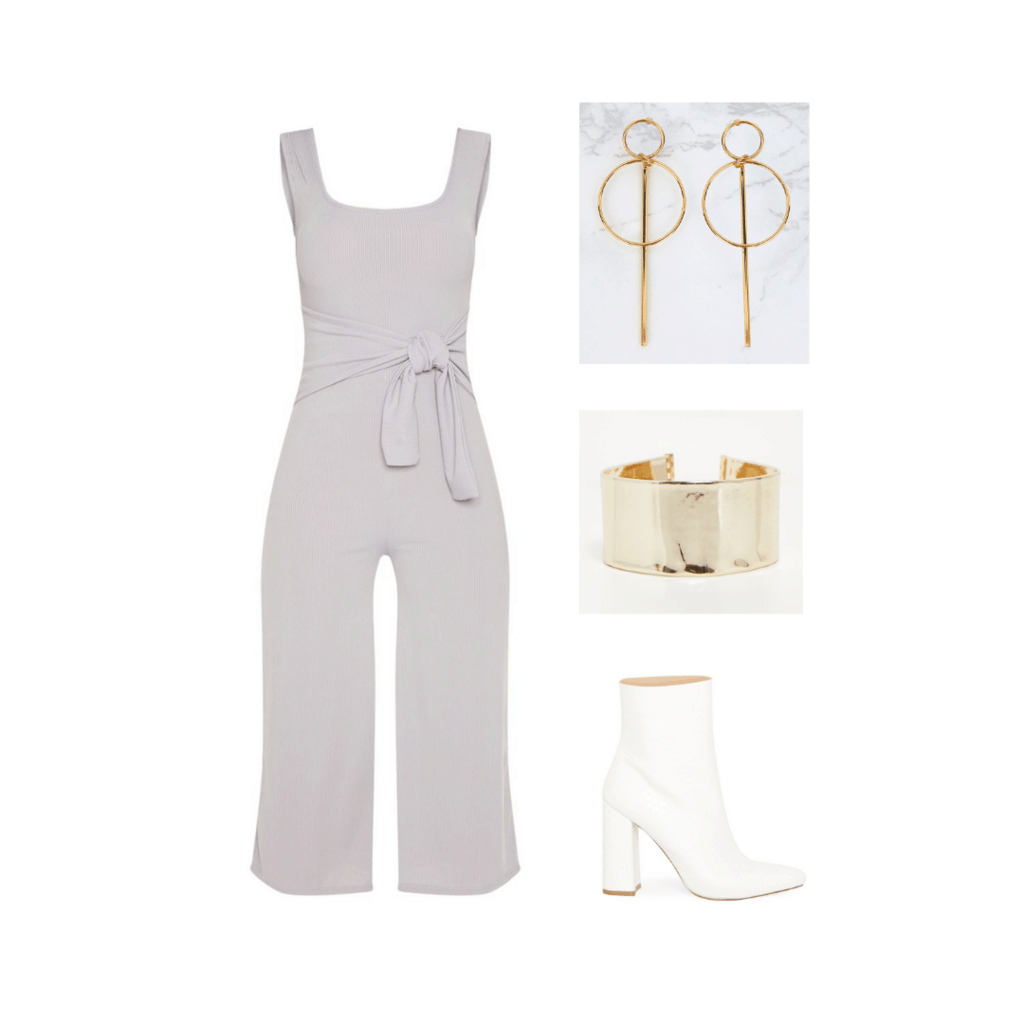 Products: Jumpsuit – Pretty Little Thing, Boots – Pretty Little Thing, Necklace – Pretty Little Thing, Earrings – Pretty Little Thing
Day three is all about the sorority's philanthropy and is a very serious round as many cuts occur following this day. Embrace the pressure by styling a polished look that has personality. I chose a light grey jumpsuit and continued the chic style with white ankle boots and statement jewelry. While this outfit is simpler than the previous days, the colors give off a chill look that makes you appear calm and fashion-conscious.
Day 4: Pref Day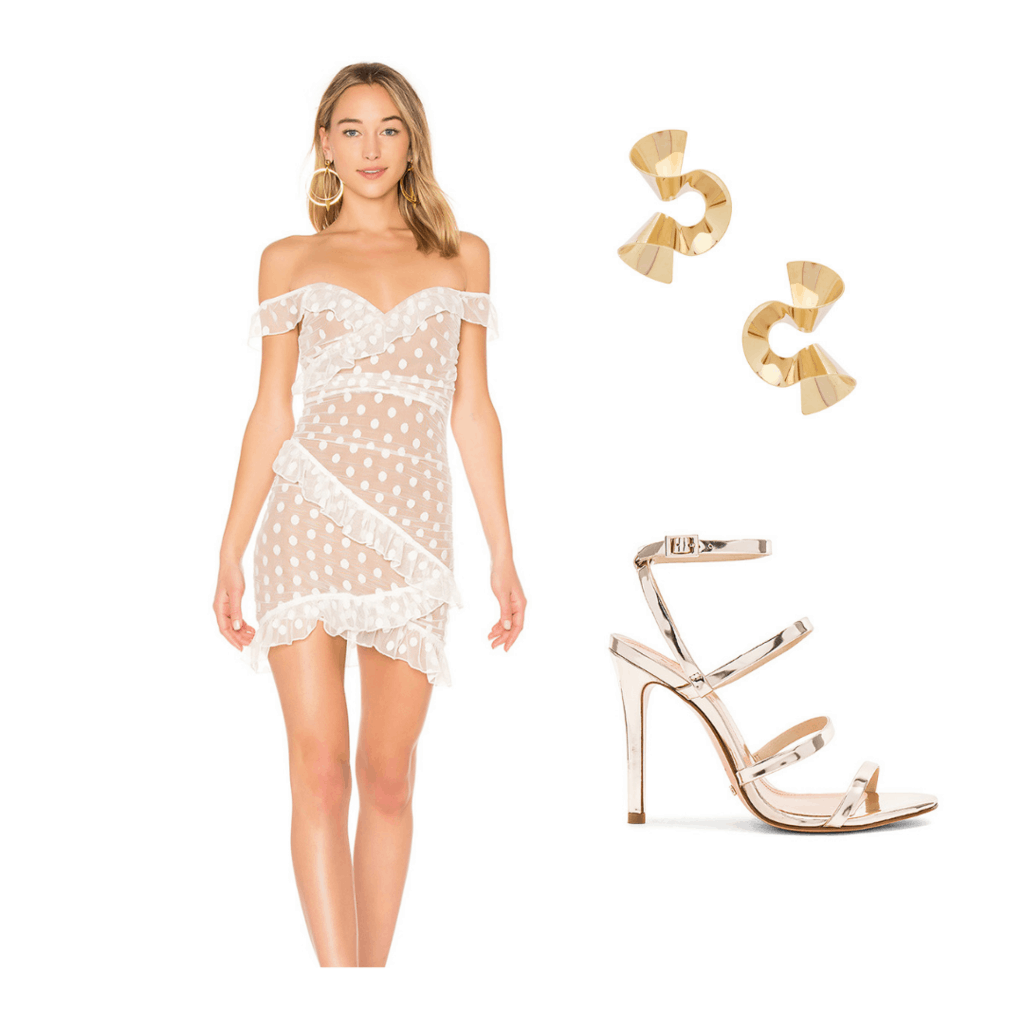 Products: Dress – Revolve, Shoes – Revolve, Earrings – Revolve
The last and most important day of recruitment, day four is the fanciest day of the week and allows you to really dress up. Typically, the dress code is called "cocktail" which means a dress that you would wear to a formal event like graduation or a wedding. I chose a girly white dress with mesh and ruffles and paired vibrant gold heels and modern earrings with it. The goal of this outfit is to show that you're a confident, dynamic woman. Make the girls understand your personality without even talking to you!
At the end of the day, your outfits won't make a sorority hate or like you, but they will add or subtract surface level opinions if your outfit isn't a strong reflection of yourself. Recruitment is all about finding the best group of girls for you. Never be someone else during the week. Good luck!
How do you dress for winter recruitment?
Comment below any questions or thoughts about what to wear during sorority recruitment.