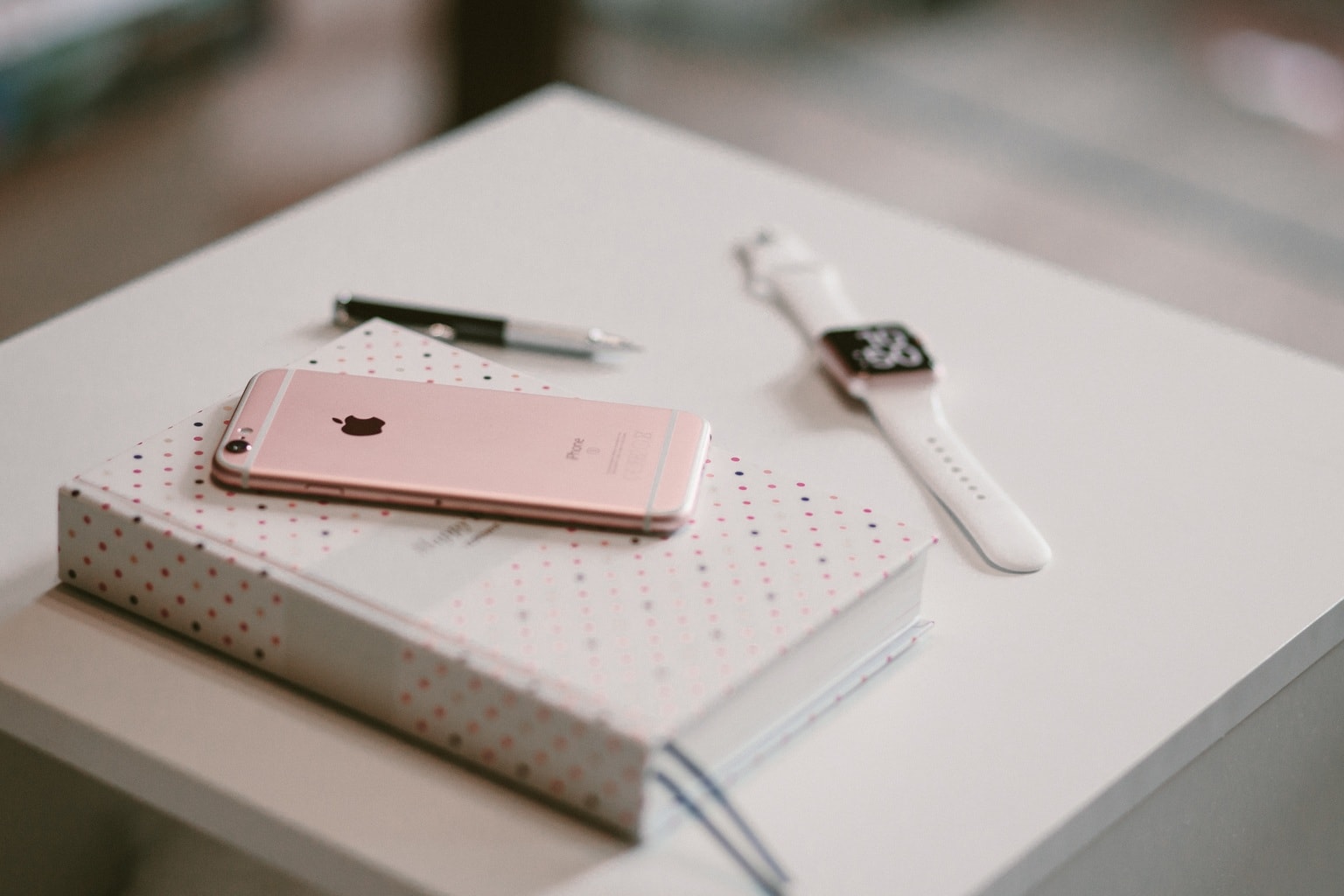 Okay, I'll be the first to come right out and say it. I, Anna P. Burbano of College Fashion, have a bit of an obsession.
(I mean, it's nothing unhealthy or anything like that. In fact, out of all the possible fixations you could have, this is probably among the easiest to maintain, albeit not inexpensively.)
I, dear reader, am obsessed with the color rose gold.
It all started this winter break. Ever since I got the rose gold iPhone SE for Christmas, won a rose gold Kate Spade wallet at White Elephant, and watched my mother buy the perfect rose gold handbag at our NY trip, I have not been able to think about any other color in such detail.
Rose gold—pink but not really pink—offers the stylish solution to every fashion question I've ever asked myself. (Like, how many items in one color is too much?)
(The answer is 26, by the way.)
And I know I'm not the only one stricken with rose gold mania. I mean, you clicked on the link, right?
So whether you've been in love with the color since September of '15 or you're a recent convert to the trend, buckle up, fellow rose gold admirers, because you are in for a heck of a ride! Below, I've compiled rose gold jewelry, accessories, and clothing for your enjoyment.
Jewelry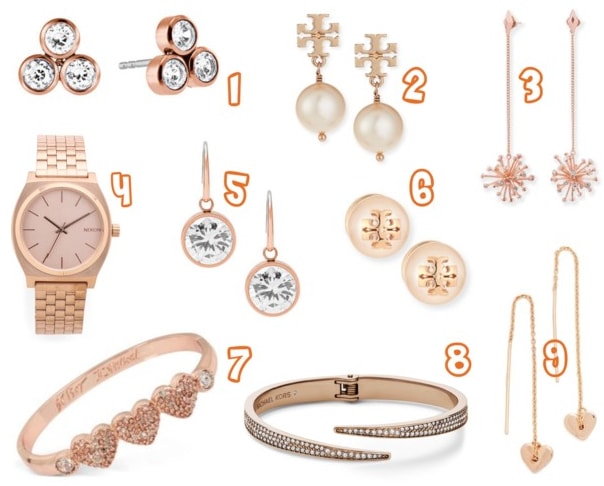 Products: 1 – Michael Kors | 2 – Tory Burch | 3 – Kendra Scott | 4 – Shopbop | 5 – Michael Kors | 6 – Tory Burch | 7 – Betsey Johnson | 8 – Michael Kors | 9 – Rebecca Minkoff
First-class passenger on the rose gold shopping express: jewelry.
Without a doubt, accessories you can sport on your ears and wrists are definitely the easiest place to find the rose gold option. The metallic origins of the color look best on an actual metal, so why not use it to the best of your advantage?
For a low-priced, first rate rose gold bracelet, check out #7 (from one of my personal favorites, Betsey Johnson!).
Accessories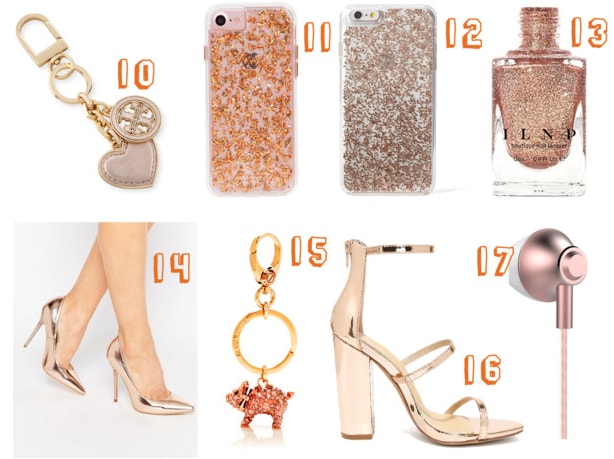 Products: 10 – Tory Burch | 11 – Karat | 12 – Kate Spade | 13 – Amazon | 14 – ASOS | 15 – Henri Bendel | 16 – LuLu's | 17 – Amazon
Accessories have never been as fabulous as when they were first soaked in that rose gold hue. Face it, ladies, the look is positively radiant.
My absolute favorite part of the rose gold accessories featured above is how versatile and useful they can be! Hold on to your house keys with a rose gold piggy fob (#15) try out holographic rose gold nails (#13), even listen to your favorite music in rose gold (#17)! The possibilities are thrilling—and so is the color.
Clothing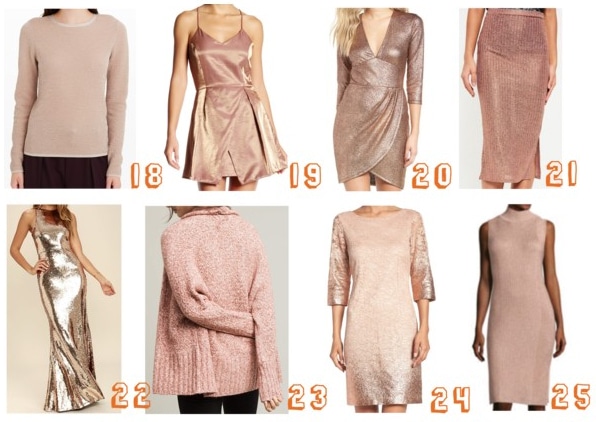 Products: 18 – Club Monaco | 19 – Nordstrom Rack | 20 – Nordstrom | 21 – Missguided | 22 – LuLu's | 23 – Anthropologie | 24 – Nordstrom | 25 – JCPenney
For some va-va-voom action at your next party, invest in a sparkly, rose gold evening dress (like #22)! Not only are you sure to guaranteed to pop in a sea of LBDs, but you'll be feel like the hottest item of 2017.
And what about the other equally fabulous, but better suited for casual outings, options? All of the following will work: cashmere sweaters, open cardigans, and long skirts touched by the magic rose gold hue. They look so good, I almost want to say yum.
Thoughts?
Are you as into rose gold as I am? Would you buy any of the items above to feed your rose gold obsession? Do you have any ideas for my next article?
Leave a comment down below!