This post may contain affiliate links, which means we may receive a commission if you purchase through our links. Please
read our full disclosure here
.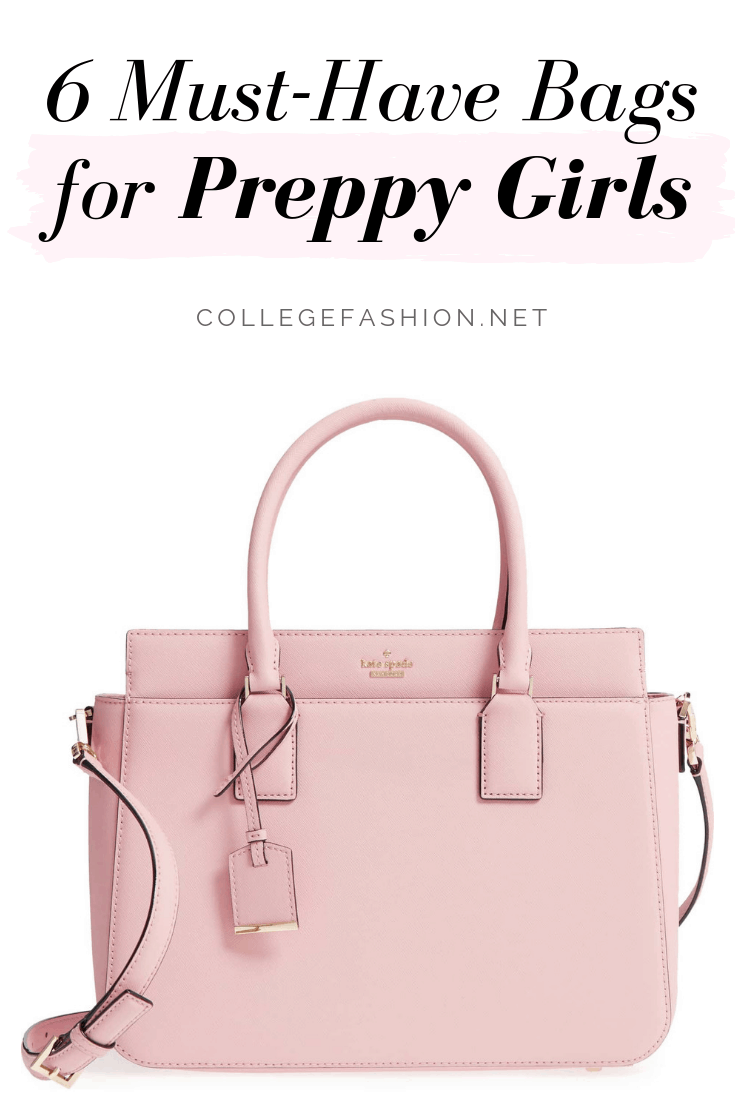 For today's preppy style post, we're talking bags of all kinds, and I couldn't be more excited. I'm obsessed with handbags and I can't wait to share some of my favorite styles with you. Whether you're going to class or out on a date, I have you covered.
Below, I've included quite a few different styles of bags, themed around different occasions. I'll also be sure to add some of my favorite preppy handbag brands so you know where to look if you're seeking another bag in a similar style. While handbags come in varying price ranges, for the sake of this post, I kept them college budget friendly so they're accessible to everyone!
When it comes to handbags, preppy girls love classic, understated pieces. However, we also love taking risks with bright colors and novelty bags. Here are the preppy handbags every preppy girl needs in her wardrobe:
The Tote Bag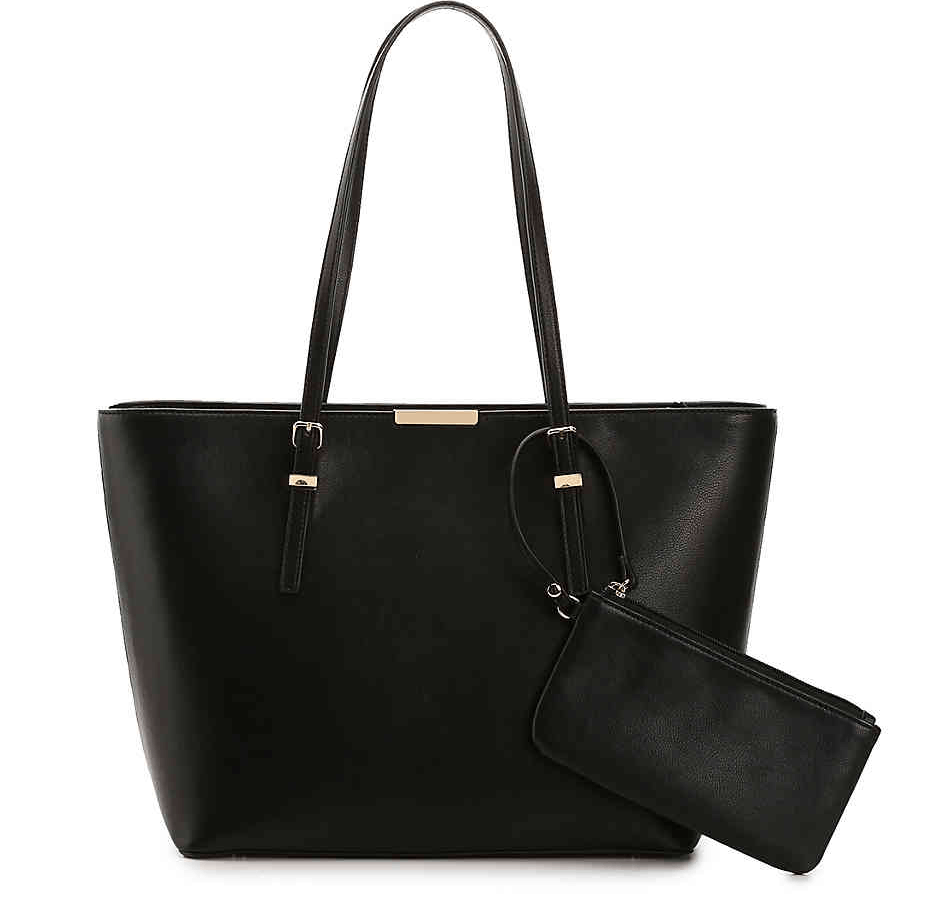 Product: Kelly & Katie (DSW)
Tote bags are perfect for class! They easily fit your computer and books so they're perfect for daily use. They come in a wide variety of colors, designs, and fabrics. Not only are they great for class but they are perfect for taking on trips with you. Every possible brand of handbags has variations of the tote so you can't go wrong. I love this simple black one from DSW, but they have tons of other totes as well!
The Quilted Bag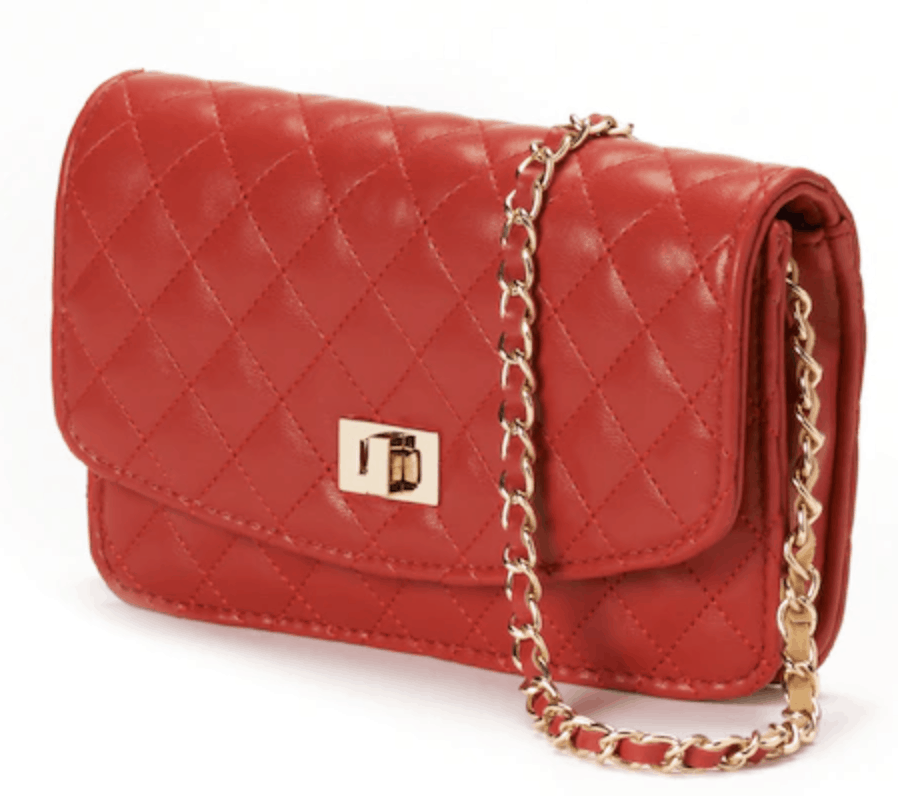 Product: Mellow World (Kohl's)
Quilted bags are a preppy classic! Perfected by Coco Chanel decades ago, these bags have stood the test of time, and these days they come in a million styles and colors. (And they're everywhere — you don't have to be able to afford Chanel to score one.) Don't limit yourself only to leather, check out other fabrics like tweed! The chain intertwined with the fabric and metal is also such a beautiful touch that is very elegant.
The Box Clutch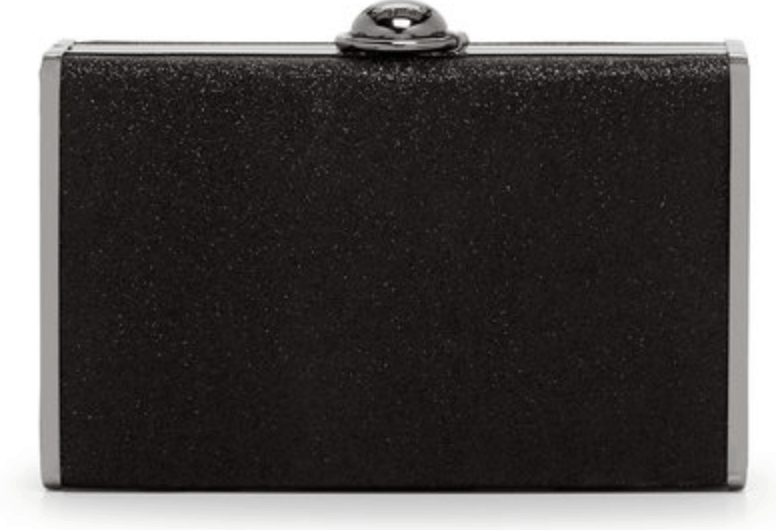 Product: Henri Bendel
A box clutch is perfect for any evening event. You can hold it like a traditional clutch, but you can also use the chain to carry it on your shoulder. The design is timeless and sleek. While this is an example of one of the more traditional styles on the list (that isn't necessarily limited to preppy aesthetics), preppy girls like a wide variety of box clutches from simple ones like this to styles with fun colors and prints. Whatever look you go for, a box clutch is a must-have bag!
The Crossbody Bag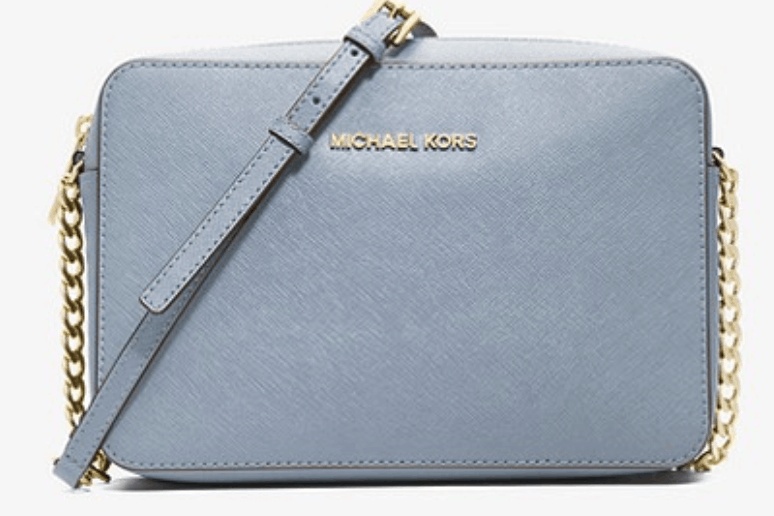 Product: Michael Kors
A crossbody bag is an amazing and versatile piece. You can wear it the traditional way — across your chest — or on your side by leaving it vertically on your shoulder. Crossbody bags work for every single occasion. They're nice and compact so you can carry them to evening events. But they're perfect for day events as well, like lunch with friends! No matter where you're going, this is a preppy classic you'll want to have in your closet. I love these in pretty colors like this pale blue — so chic!
The Satchel Bag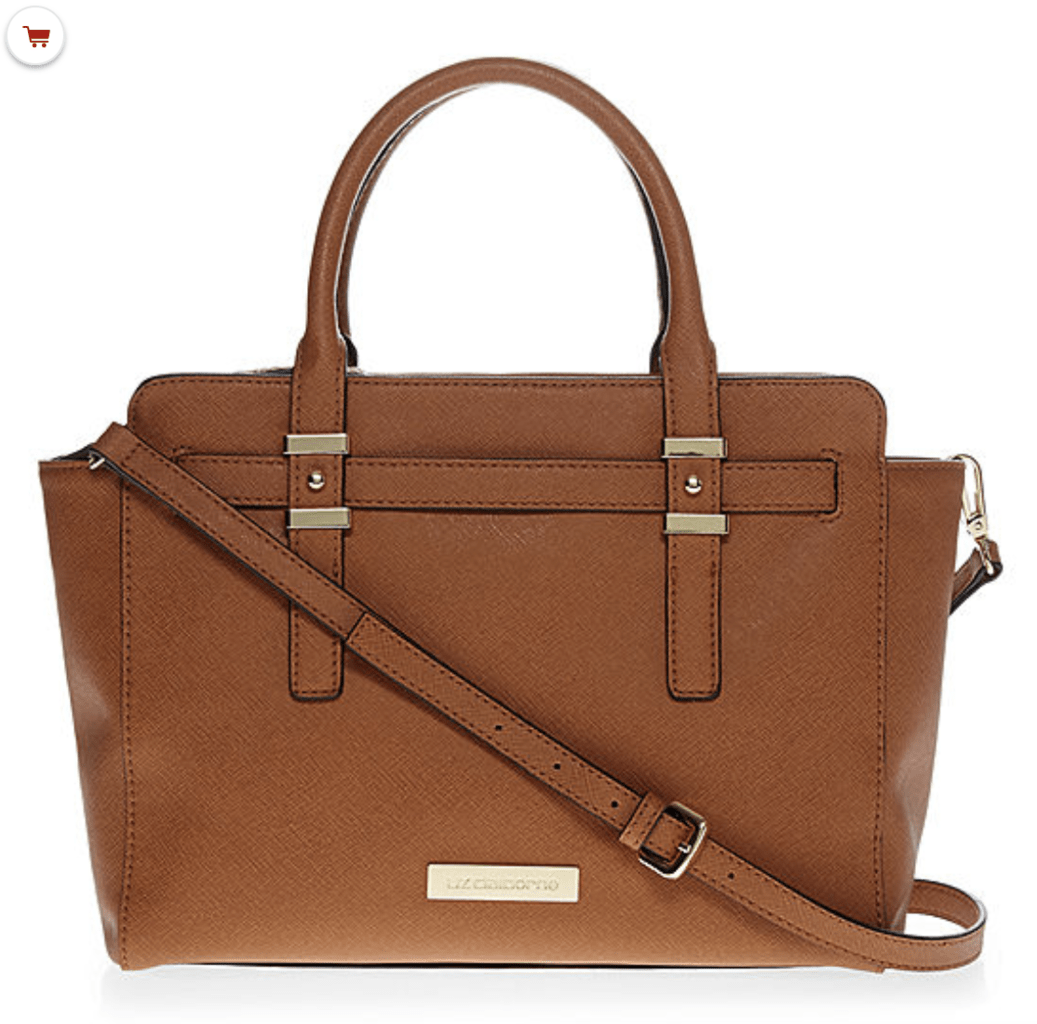 Product: Liz Claiborne (JCPenny)
A satchel bag is perfect for day to day use. The design is elegant and sophisticated. It's definitely what you want on your arm for job interviews and internships. While not as large as the tote bag, it fits all your essentials. Every preppy girl should own at least one of these beauties before graduating college.
The Novelty Bag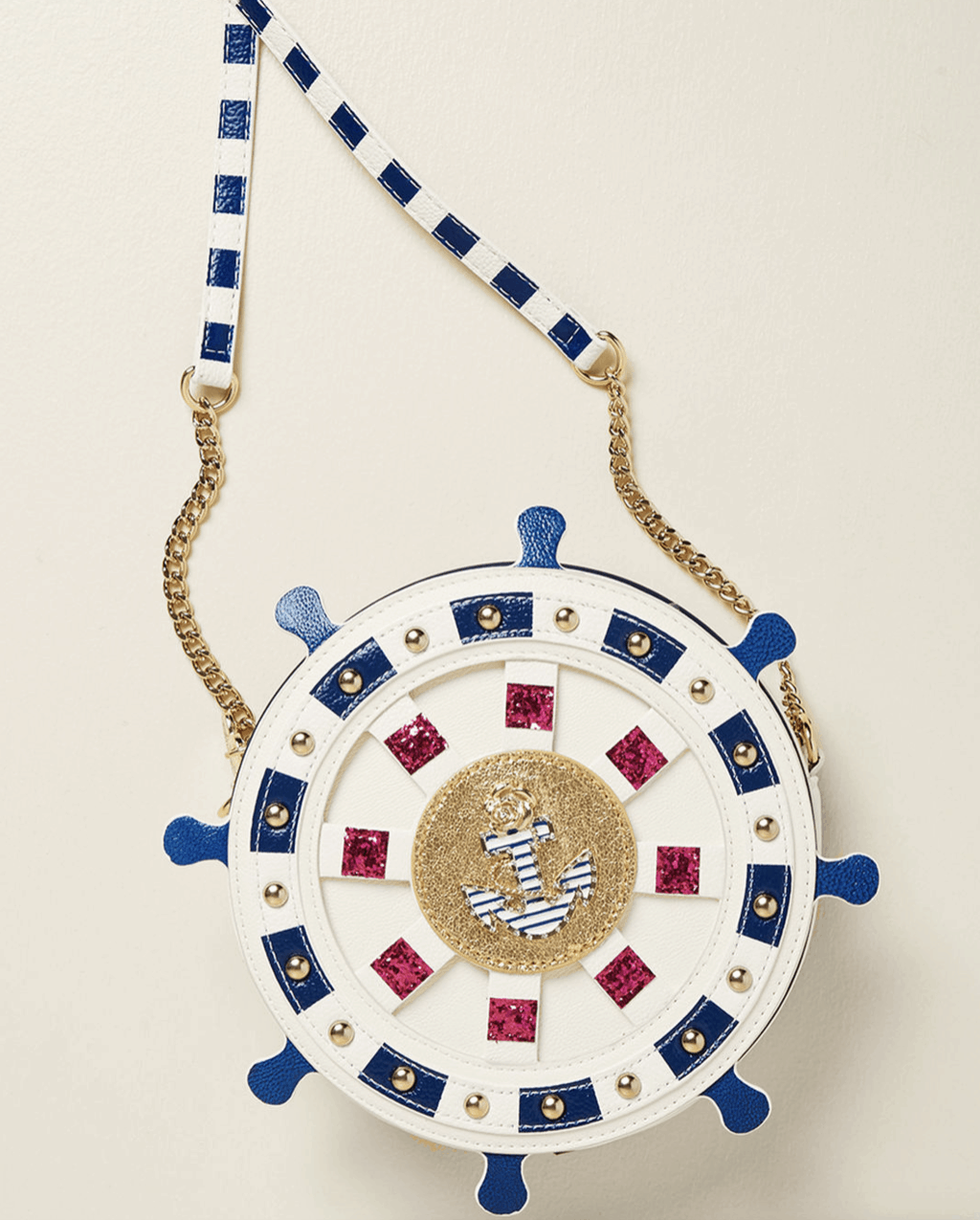 Product: Betsey Johnson (Modcloth)
Whoever said preppy girls can't be creative with their style is seriously disturbed. I love novelty bags! They are so fun and such a cool way to elevate any outfit. Preppy girls especially like the nautical theme so this bag is such a great piece. Betsey Johnson and Kate Spade are some designers that have amazing preppy novelty bags, so be sure to check them out!
What do you think of the Preppy Style Series?
Our preppy style series is 100% for you, so tell us: what would you like to read about in future articles? What are your favorite preppy handbag brands and styles? How do you feel about handbags? Start the conversation below. We love hearing from our readers!