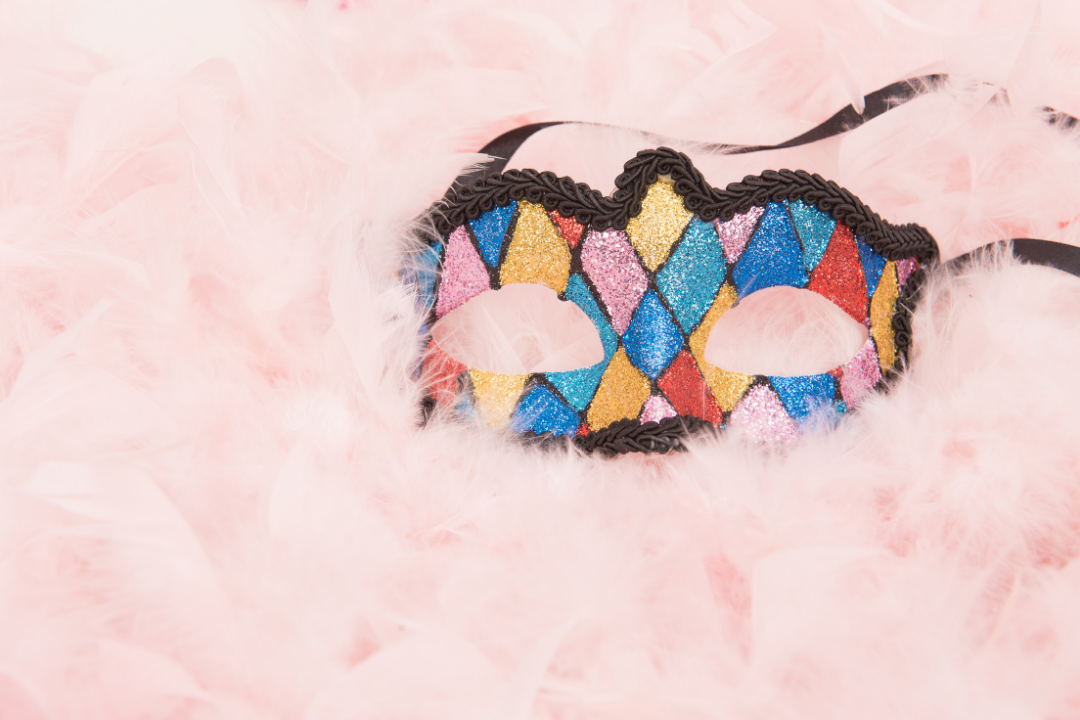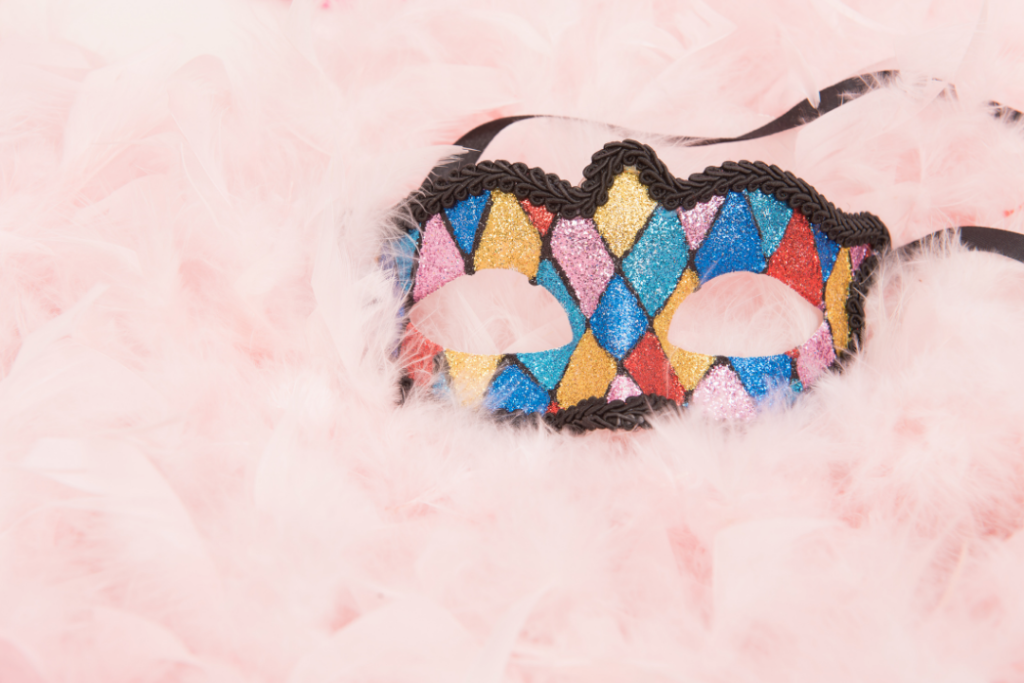 What's happening next Tuesday? Psych class, masses of microbiology homework, and a shift at your internship may be the first things to come to mind.
But let us deliver a beacon of good news: next Tuesday is Mardi Gras, a day where it's socially acceptable to dress up in a theme. Not only is it socially acceptable, but it's also encouraged! This holiday is all about staying up late, partying with friends, and eating copious amounts of food, so count us in.
Mardi Gras is not one of those holidays where you have to break the bank to participate, and there are plenty of frugal ways to celebrate this colorful holiday. Below are three Mardi Gras party outfits that each ring in at under $100 total.
Related reading: 30 Cute Mardi Gras Outfits for the Biggest Party of the Year
From Work to a New Orleans-Themed Party – $99.80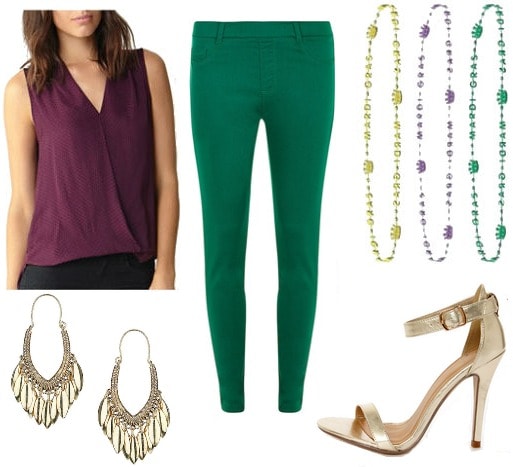 Product Information: Top – Forever 21, Pants – Dorothy Perkins, Shoes – Lulu's, Earrings – Topshop, Necklaces – Amazon
The cool thing about Mardi Gras is that the colors actually look good together. A Mardi Gras party is essentially the opposite of an Ugly Sweater Christmas party. Of course, people go all out, wearing scandalous and brightly-colored clothes, but we suggest pairing what you already have in your closet to create a classy party look.
If you're headed out after work, opt for green jeans paired with a purple top. Switch from flat boots into strappy gold sandals, then add some gigantic earrings. After office hours are over, reach for the beads – they're essential for any Mardi Gras outfit!
Related reading: 17 Fun Mardi Gras Nail Designs to Rock This Year
Mardi Gras Masquerade – $99.95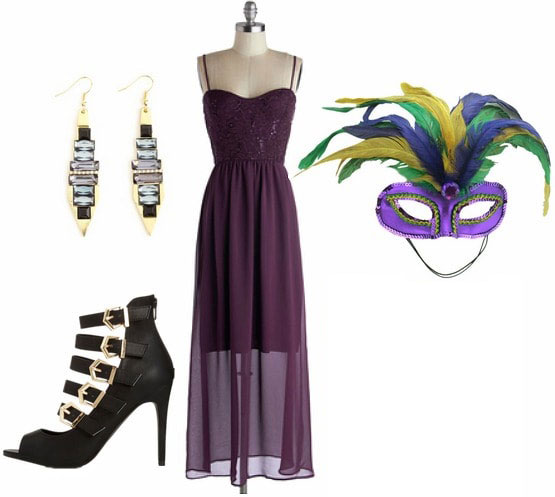 Product Information: Dress – Modcloth, Shoes – Forever 21, Earrings – Charlotte Russe, Mask – Amazon
If you are holding out for a fancy Mardi Gras masquerade fête this weekend, keep in mind that you don't have to spend five-hundred bucks. Mardi Gras is a time for trendiness, so rock a sheer, floor-length dress with buckled combat booties.
Pile on as much standout gold jewelry as you can find in your jewelry box, and add some statement earrings for good measure. Go for a colorful eye makeup that incorporates those traditional Mardi Gras hues. It'll look fantastic with a festive feathered mask.
All-Night Mardi Gras Celebration – $97.99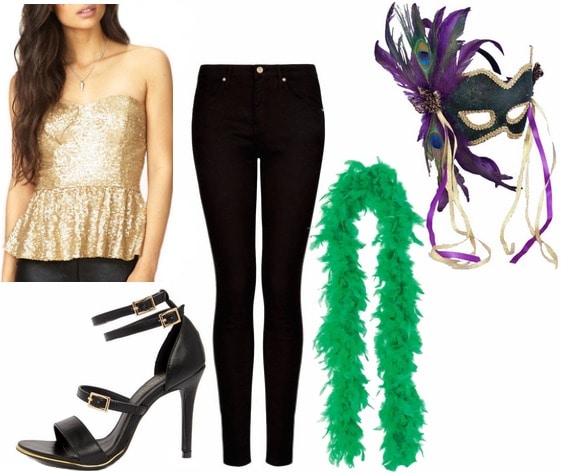 Product Information: Top – Forever 21, Jeans – Mango, Shoes – Lulu's, Boa – Amazon, Mask – Amazon
Going out on the town for Fat Tuesday? We suggest forgoing the green-tutu-and-sequin-bra combination this year. Instead, rock a sparkly gold peplum bustier top. When paired with black jeans and killer heels, this look would work for bar hopping any night. Add a mask and feather boa though, and you're set for a serious Mardi Gras celebration.
What are you wearing this Mardi Gras?
Where are you headed, and how are you going to dress for the occasion? Which style above is your favorite? Let us know what you think by leaving a comment below!