As everyone knows, a big part of summer is spending time in the sun! So this time of year more than ever, it's so important that we take care of our skin.
Hats are a great way to protect yourself from the sun's rays. The best part is, there are so many cute summer hats to choose from!
Check out this great one below: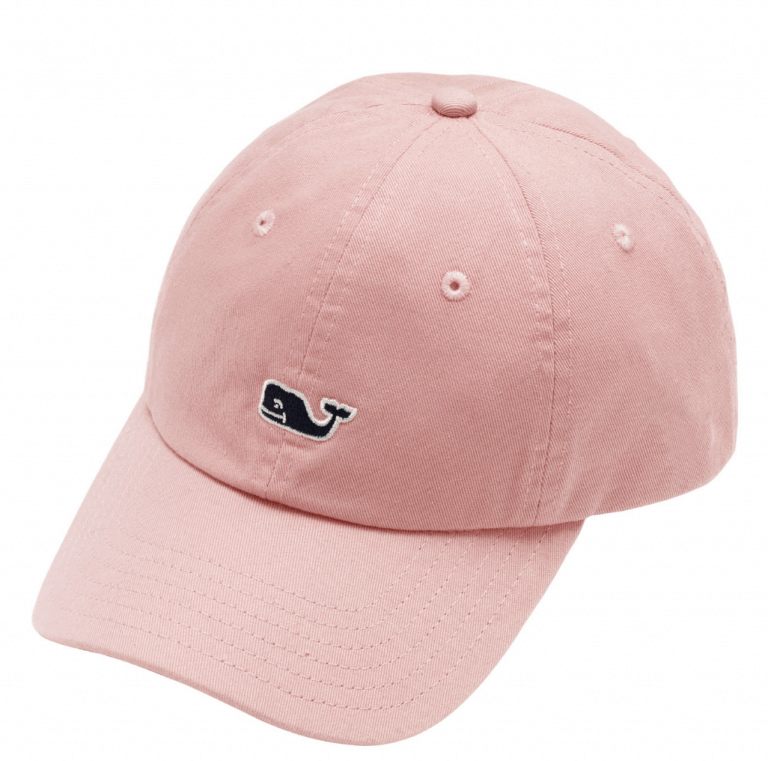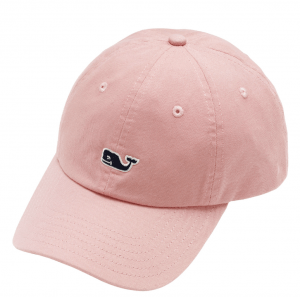 As a preppy girl, I am a huge fan of Vineyard Vines! It's a classic brand that's known for quality.
I'm obsessed with the soft pink color and the navy blue whale logo on this hat. It's a timeless design that looks great with any outfit. It's only $28 to start, but remember that students get a 15% discount in store and online!
Now let's talk about how to style this pink baseball hat.
Related reading: What to Wear to a Baseball Game
Classic Chino Girl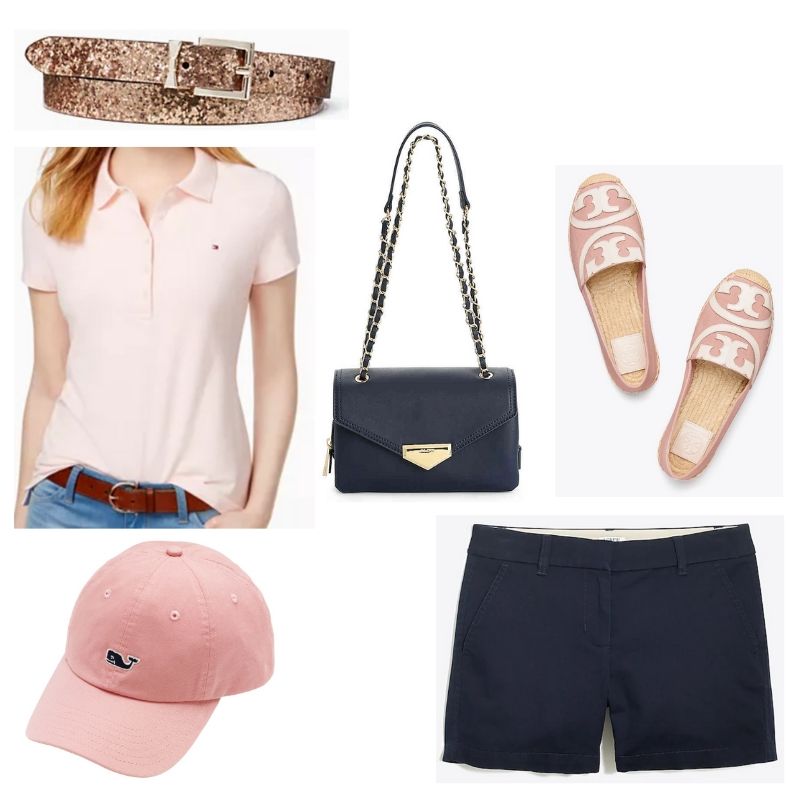 Products: Hat – Vineyard Vines, Shorts – J.Crew Factory, Espadrilles – Tory Burch, Handbag – Aldo (DSW), Polo – Tommy Hilfiger (Macy's), Belt – Kate Spade
I love how classic and preppy this outfit is! Chino shorts are a must-have piece in any girl's summer wardrobe. They're comfortable, durable, and the best part is that they're under $15. J.Crew is my favorite place to get chino shorts!
I especially love the rose gold Kate Spade belt. It's on sale so you can now get it for under $25 which is such a steal! Whether you wear this belt with jeans, shorts or a dress, it'll look amazing and add a little something extra to your look.
Jean Skirt July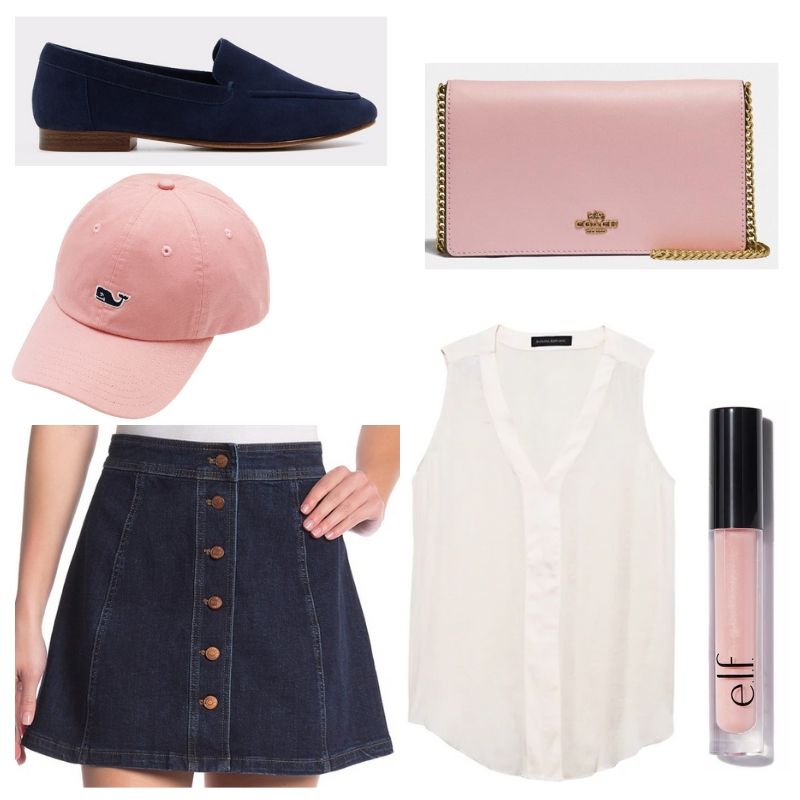 Products: Skirt – Madewell (Nordstrom Rack), Lipgloss – elf, Loafers – Aldo, Blouse – Banana Republic, Crossbody – Coach, Hat – Vineyard Vines
This outfit is perfect for brunch with friends! I especially like the a-line cut of the jean skirt. The look is very flattering and is perfect for multiple occasions.
As I've mentioned here before, I'm a huge fan of elf cosmetics. Their products are affordable and high quality. You can get most of their products for under $5! Plus, they're currently having a 60% off summer sale that you NEED to check out!
Pink Perfection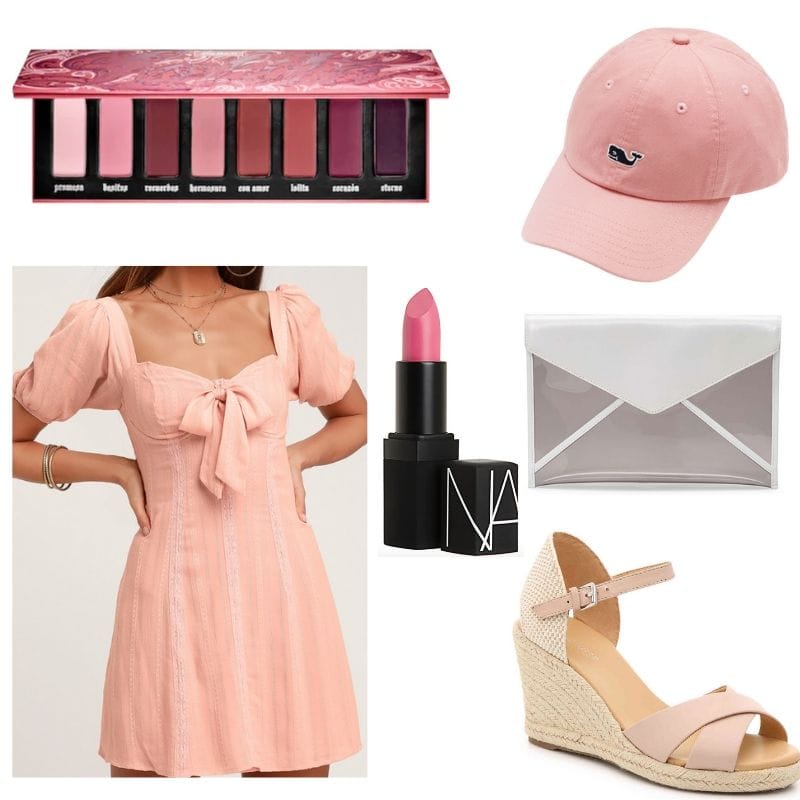 Products: Eyeshadow Palette – Kat Von D (Sephora), Clutch – Rebecca Minkoff, Hat – Vineyard Vines, Dress – Lulu's, Wedges – Nine West (DSW), Lipstick – Nars (Barneys)
Who says you can't style a baseball cap with a pretty dress? This outfit is so much fun for the summer. Lulu's has such great dresses for affordable prices. I love the bow on the bodice and the delicate cap sleeves. It's such a stunning and summery dress that's perfect if you have a girly sense of style.
I'm also a big fan of wedges for the summer. They're by far the most comfortable kind of heels. You can wear them for hours and they don't hurt your feet — perfect for being out and about all night. These neutral ones are perfect for pairing with all types of outfits, and the price isn't bad at all.
What did you think about this week's Fabulous Find?
Do you like this hat? Are you a fan of Vineyard Vines? What are your favorite styles of hats? What have been your favorite Summer trends so far? Start the convo below!