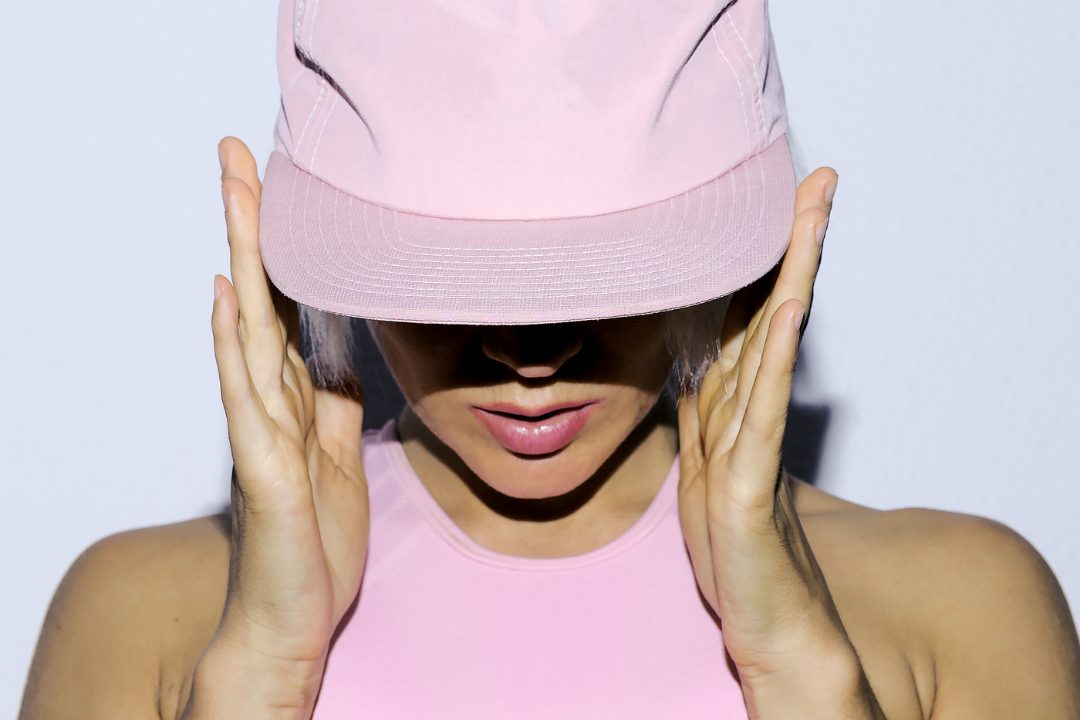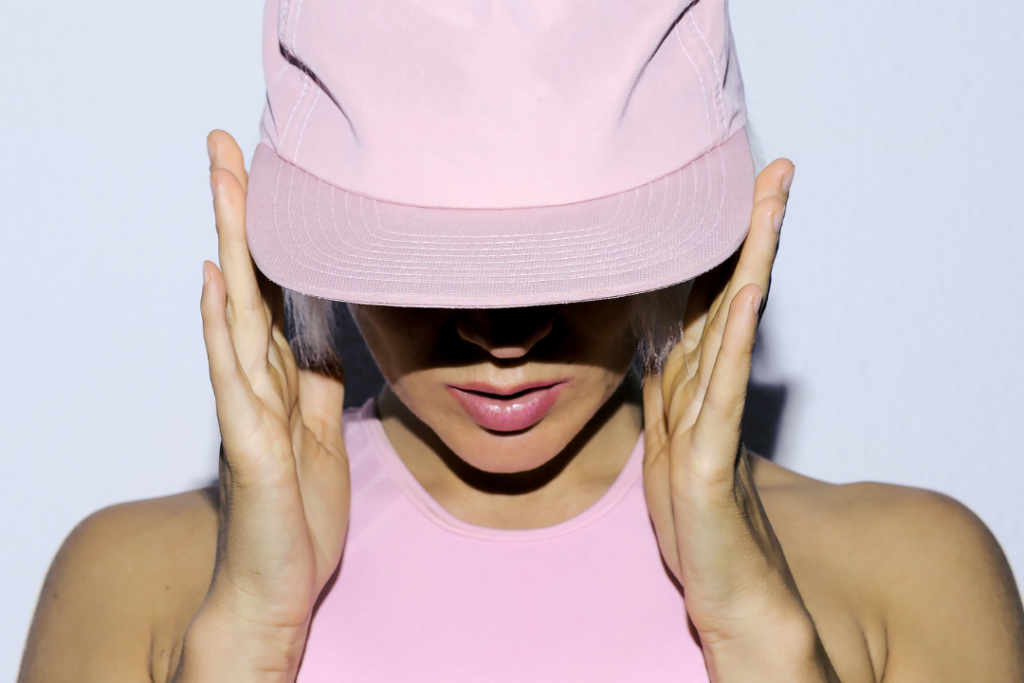 Now that the weather is getting warmer, you may want to get outside for some classic summer activities, like going to a baseball game. But if you've never been to a baseball game, or if it's been a while since your last one, you might be wondering — what do I wear?
The best thing about sporting events is you don't really have to dress up. You can wear casual and comfortable outfits and still fit in perfectly (though if you want to dress up, you can). And you can be as themed as you want. Are you going to be wearing clothes that showcase your team? There are a few things to think about before the big game.
To help you plan what to wear, I've put together everything you need to know about what to wear to a baseball game, with styling tips and some cute and casual outfit inspo.
What to Wear to a Baseball Game – Tips for Choosing Your Outfit:
Shoes: When it comes to footwear, sneakers are the best shoes to wear when you know you will be outside standing or walking around. Comfort is essential, and you don't want to worry about your feet when trying to cheer in the stands. That said, sandals and boots can also be worn to baseball games in the summer and fall, respectively.
Hats: Daytime games during the summer can get HOT, and you'll want to shield your face accordingly. A baseball cap is functional, spirited, and will keep up your outfit's casual look. So it's definitely a no-brainer for a baseball game.
Accent Pieces: If you want to stand out with your outfit, then try some accent pieces. Pops of bright colors, patterns, or even adding a jersey can help you show off your style.
Breathable Fabrics: In the summer heat, you will want to wear breathable fabrics. I suggest cotton and linen as suitable fabrics, so keep them in mind with the outfits you pick. Also, try lighter instead of darker colors to stay cool.
Now that I've explained some basic tips, keep reading to see some outfit ideas!
What to Wear to a Baseball Game for Women
Tan Bucket Hat, Blue Romper & Striped Button Down Top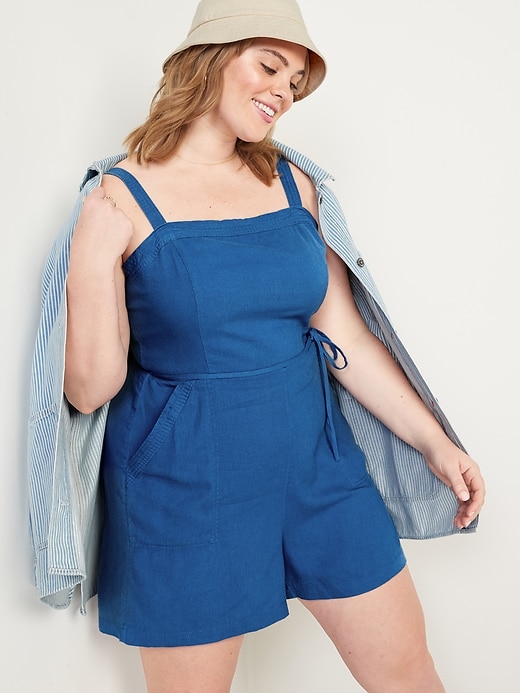 Outfit: Old Navy
It's almost summer, and this is the time to show off your style. So if you are going to a baseball game (and maybe out to lunch beforehand), don't be afraid to try something new.
This outfit look involves a bold blue romper you can pair with a striped blouse or a white button-down. Add sandals and throw on a trendy bucket hat to protect your head from the heat.
Wide Leg Pants, Cropped Tee, Shacket & Dad Sandals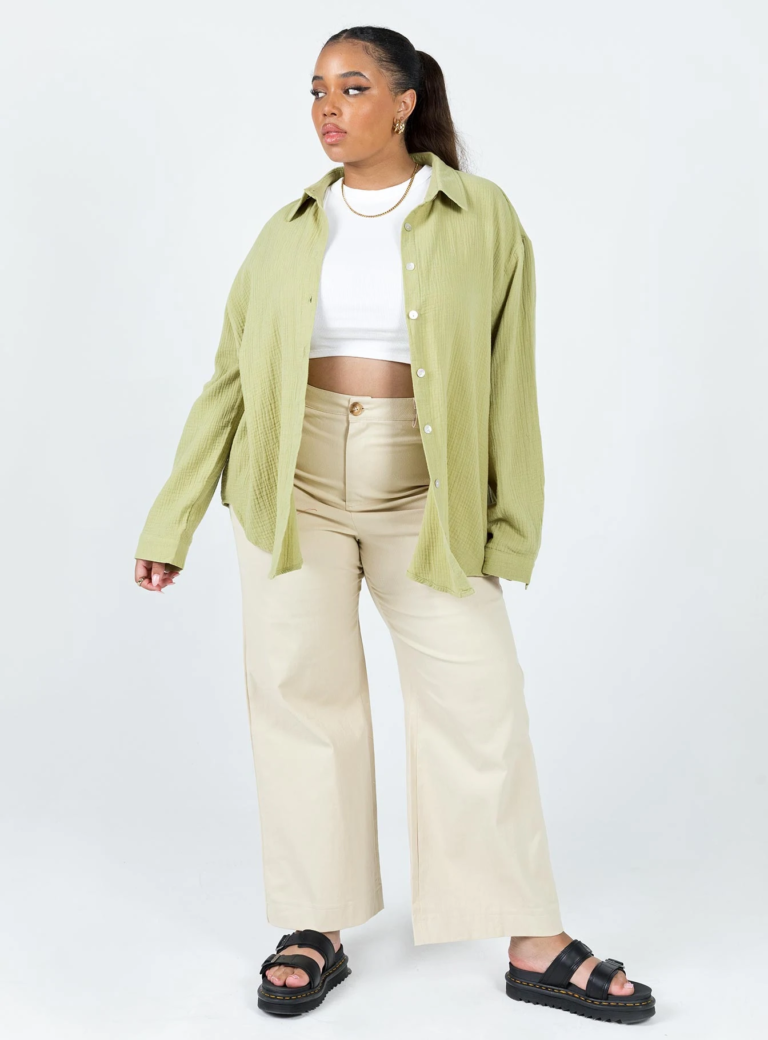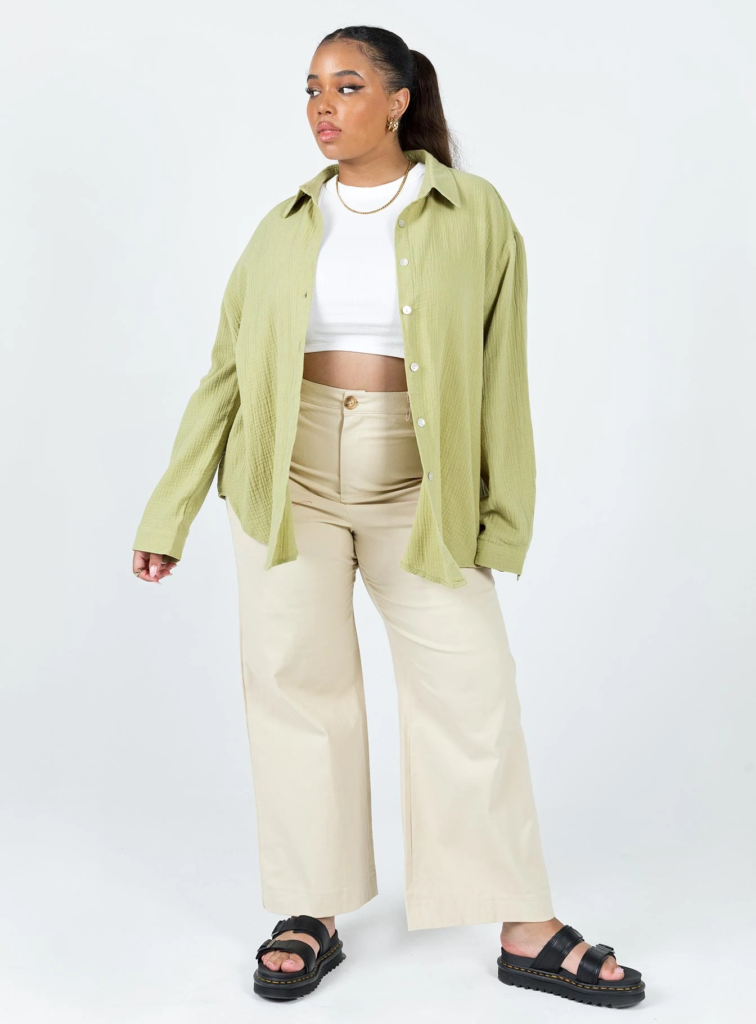 This is such a cute, laid-back outfit that would work for all but the coldest months of baseball season.
Just pair some comfortable wide-leg jeans or pants with chunky dad sandals (a huge trend this season) and a cropped white tee. For your pop of color, layer on a shacket in your team's color (or a coordinating shade). Then pull your hair back into a ponytail for a sporty feel.
Button-Down, Shorts, Sunglasses, & Platform Sneakers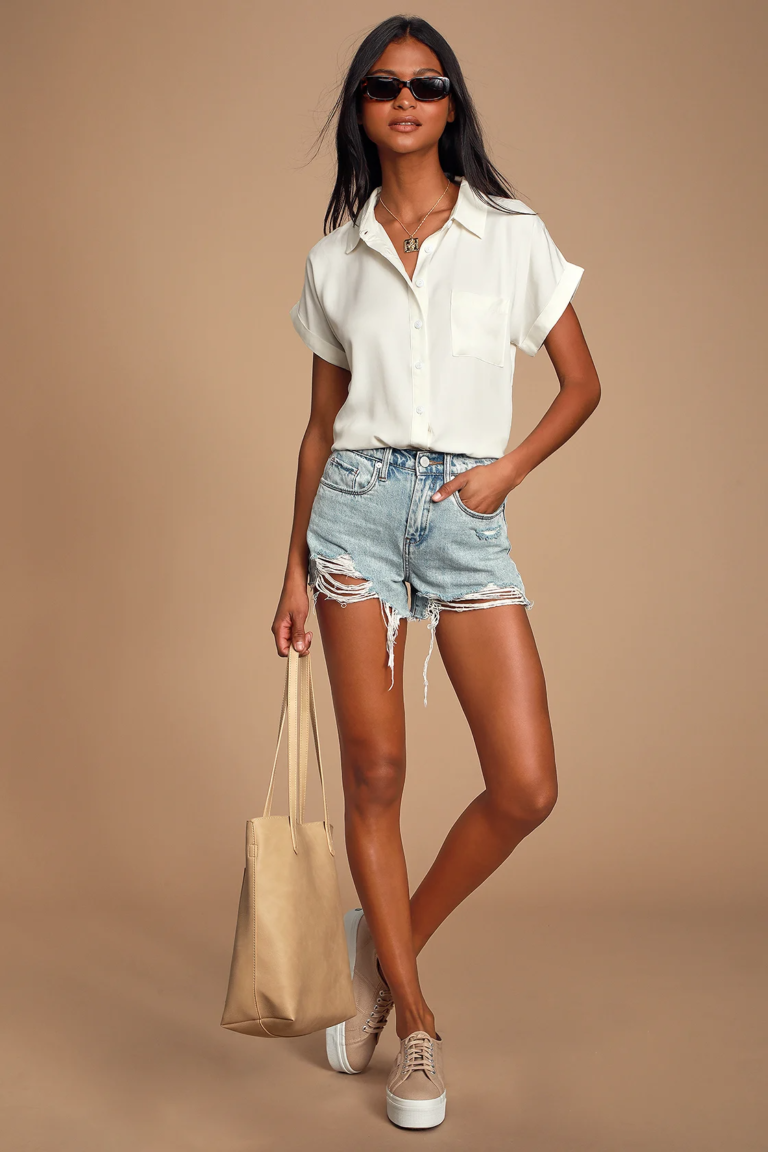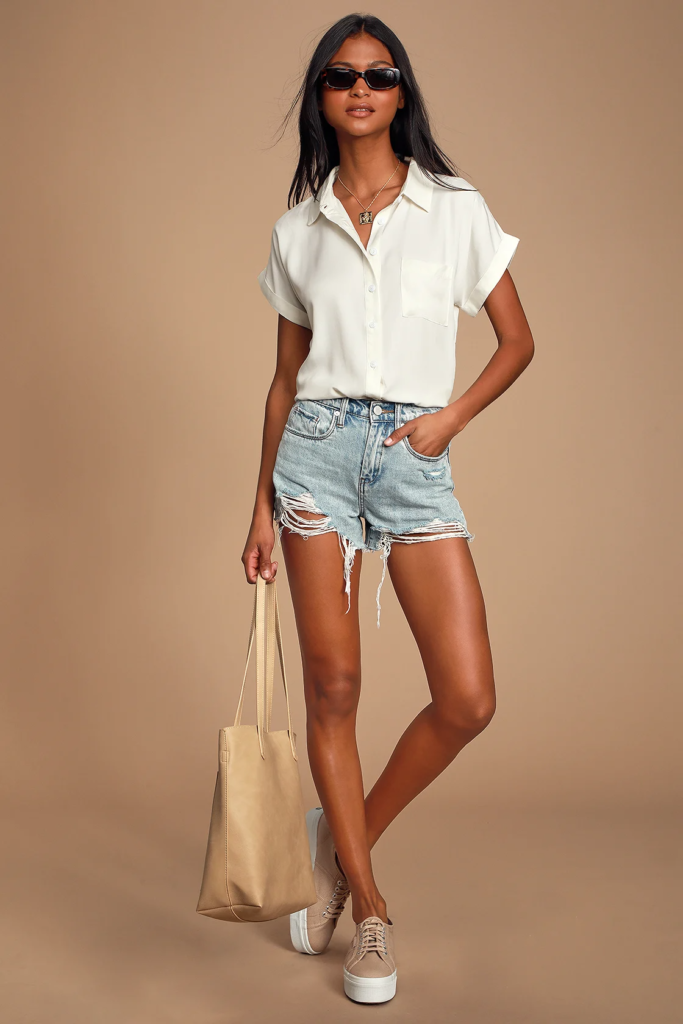 This is a totally classic baseball game outfit. It's perfect for a warm summer day because the short-sleeve button-down is nice and breathable. Plus, everyone has a pair of denim cutoffs in their closet, so it's a cinch to recreate. The platform sneakers add a little extra style to the look.
Just finish with your team's hat and you're good to go!
Striped Dress, Jean Jacket & Hat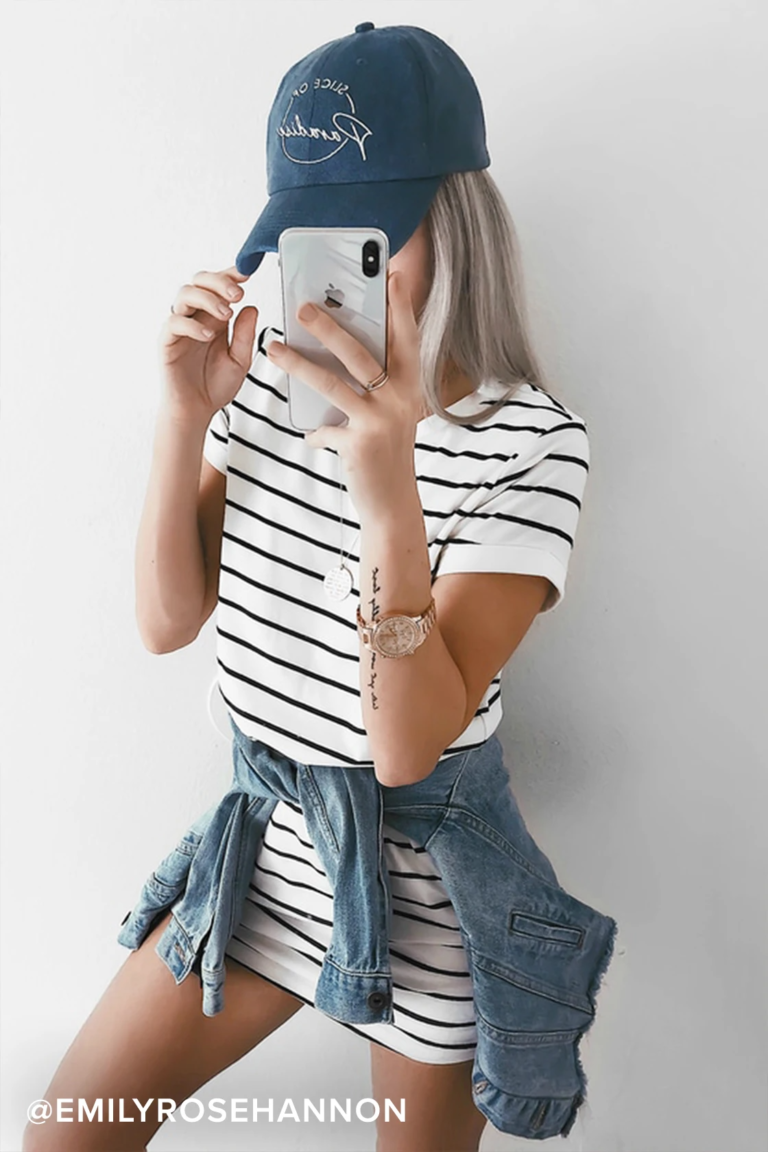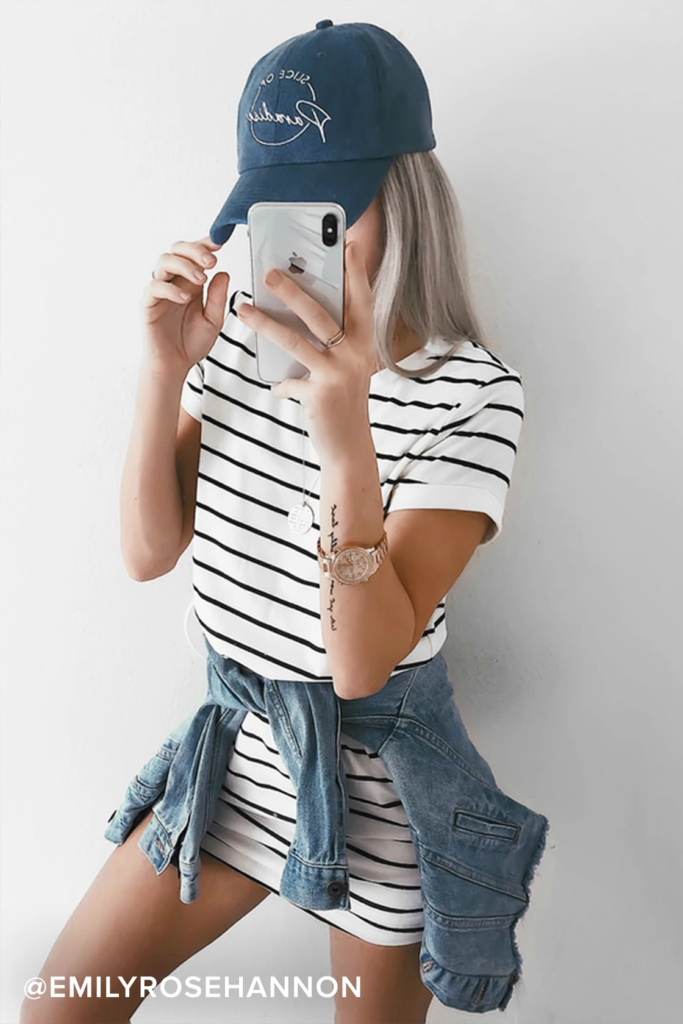 Classic white stripes are a hallmark of many baseball teams, and this cute little t-shirt dress can be paired with your hat of choice to work with any team's colors. Tie a denim jacket around your waist and add white Converse high-tops to finish off the look.
Henley Tee, Distressed Jeans & Sneakers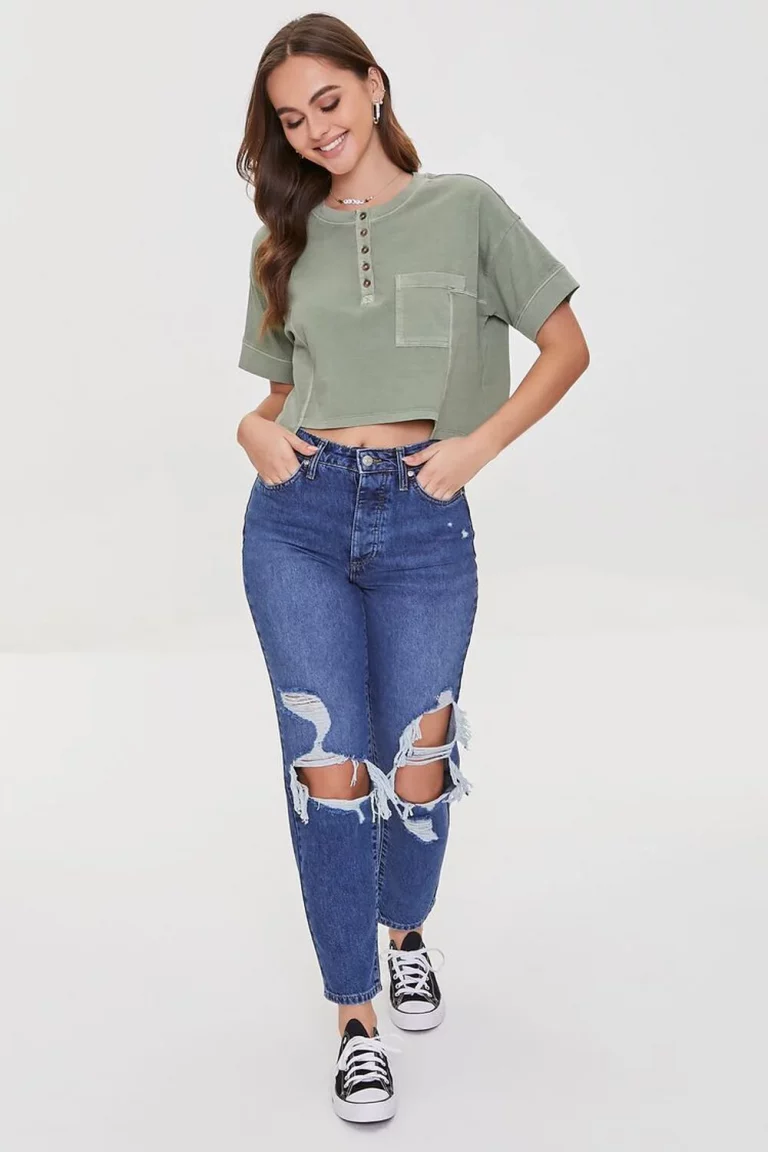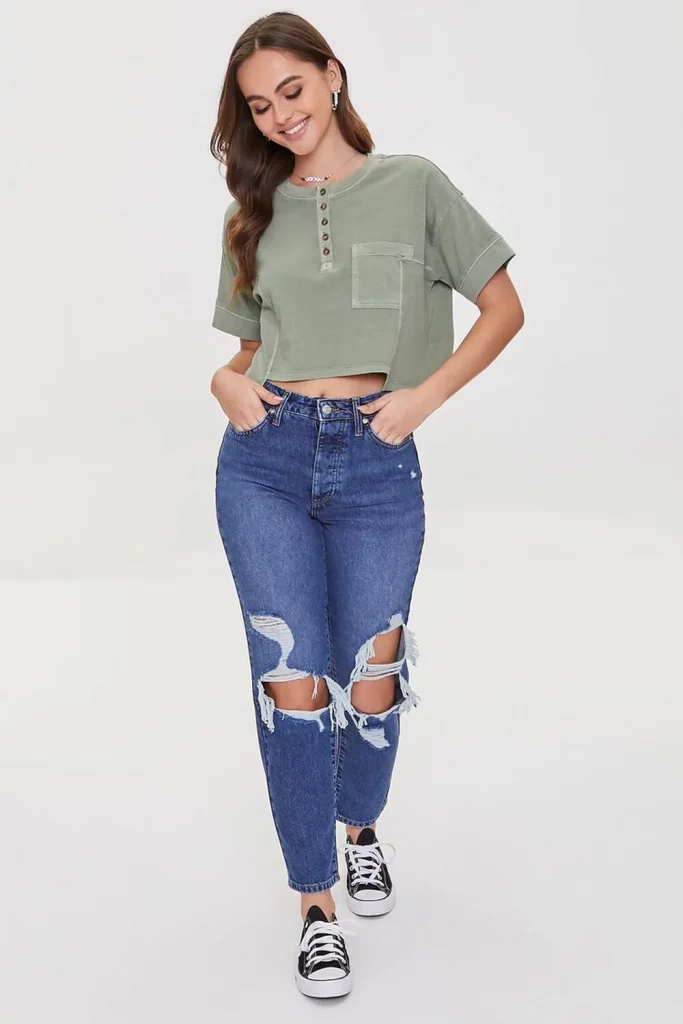 Outfit: Forever 21
If you want a super simple look to wear to a baseball game, this is the one.
Just throw on a tee, jeans, and sneakers. This sage green henley tee is an excellent piece for comfort, and it's made from cotton so that it will be breathable in the hot weather. Distressed jeans and converse sneakers make the outfit extra casual. Now get some food and sit in the stands, ready to watch the game.
Denim Overalls, Tee & Sandals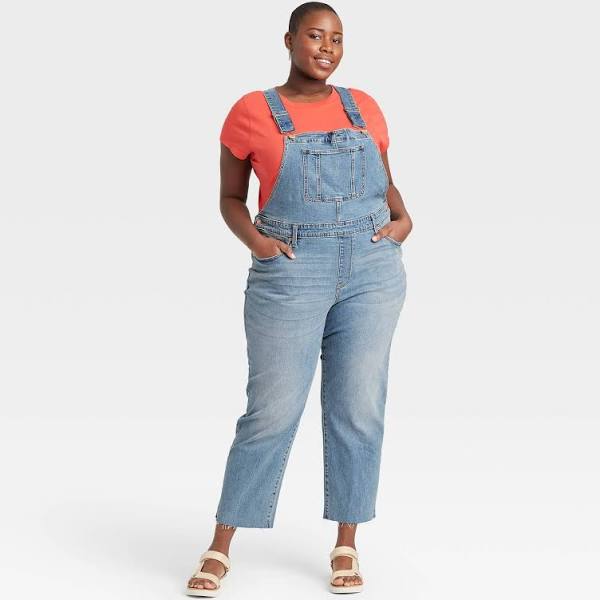 Outfit: Target
A pair of overalls is a great choice when you want to be extra comfortable. You don't have to worry about jean waistbands that dig in, and your cute top peeks out underneath.
For this baseball game ensemble, try a bright tee, denim overalls, and a pair of sandals for a relaxed look at the game. You can easily swap out the sandals for white sneakers, too. Throw on a baseball cap to finish it off!
Colorful Tee, Denim Jacket, Denim Shorts & Sneakers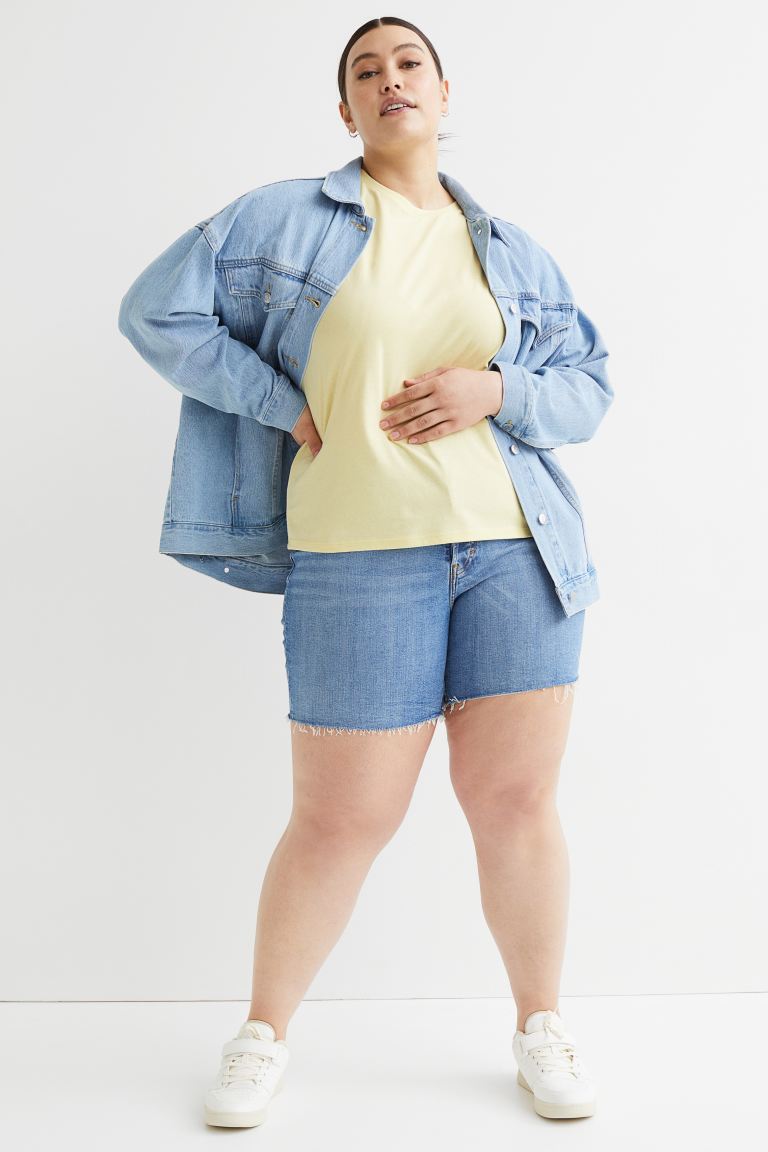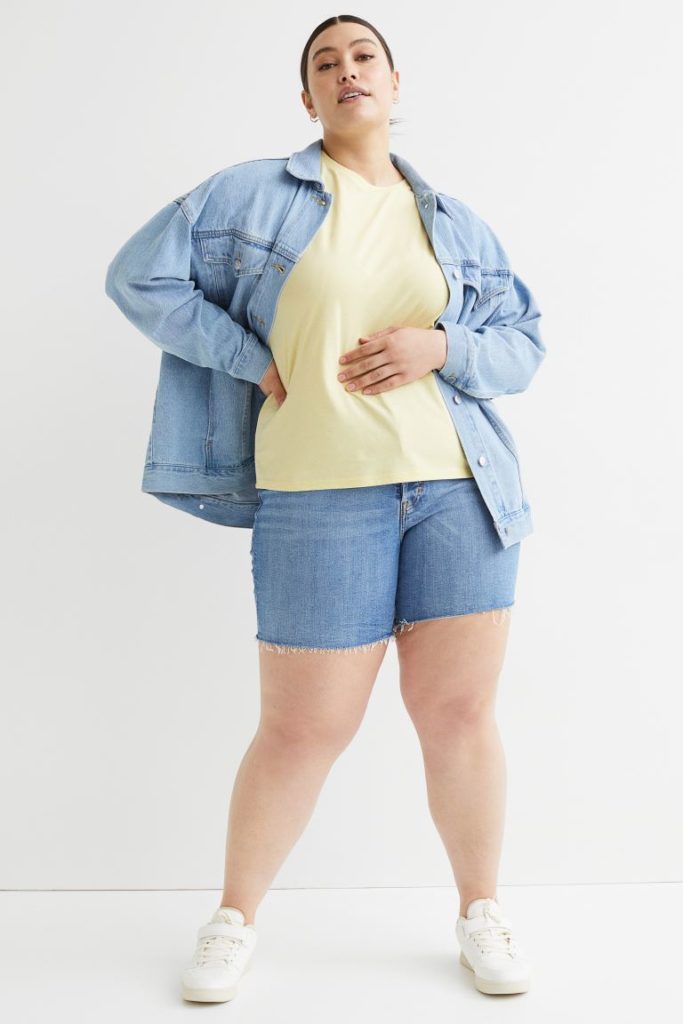 Outfit: H&M
The next outfit would be something to wear for tailgating, or if you have plans to go out with family right after the game.
It couldn't be simpler to recreate. Just grab a denim jacket and a tee, and put on a pair of coordinating denim shorts. Choose some sneakers or wear sandals, and you'll be ready to have a great time!
Short Overalls, Tee, Socks, & Chunky Loafers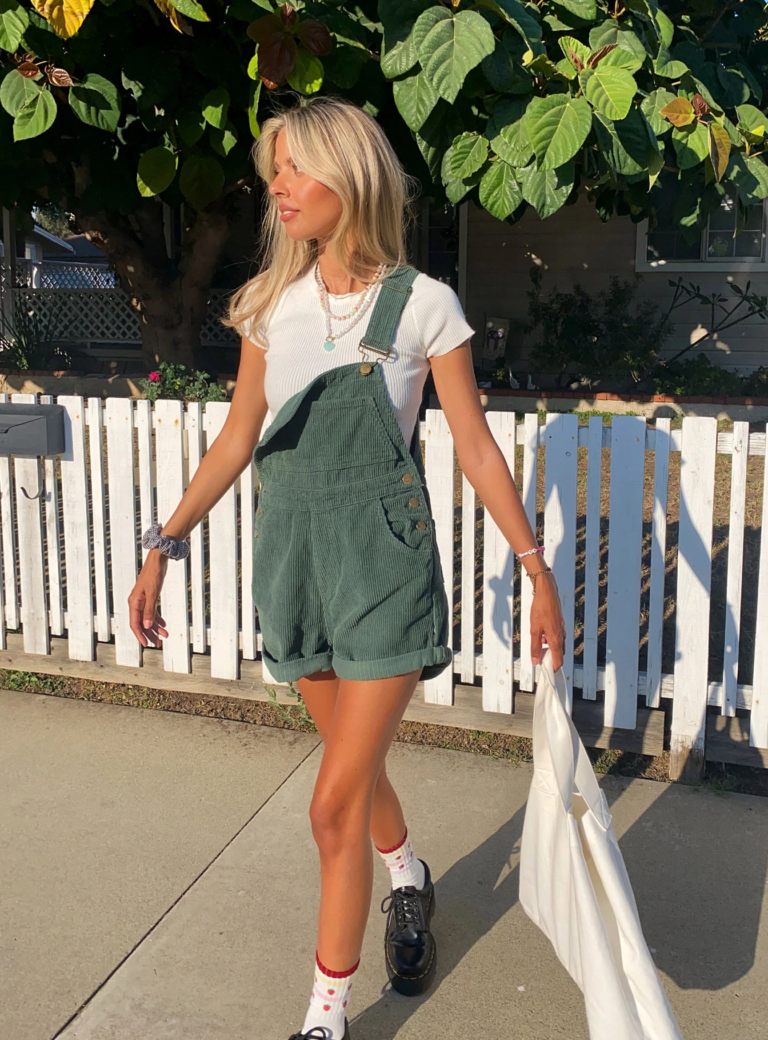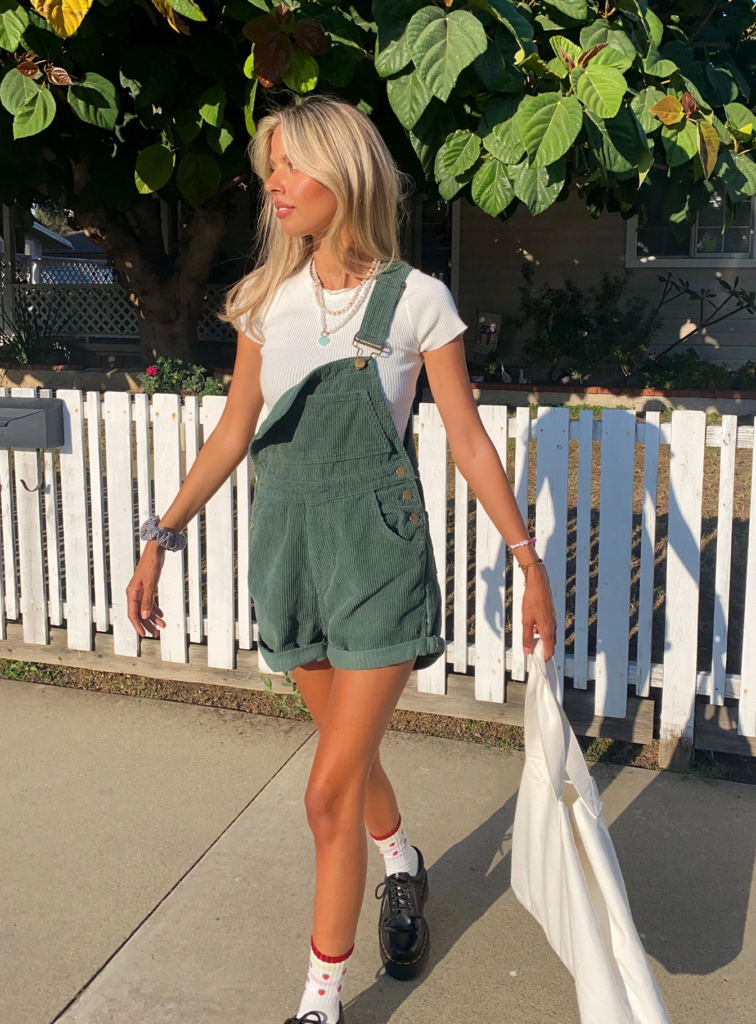 Here's another fun take on overalls that would be perfect for the summer months.
Overall shorts are super trendy this summer, so here's a cute set in an unexpected color. Pair it with a simple white tee and accessorize with trendy loafers and cute socks — bonus points if they're in your team's colors.
Black Contrast Stitch Matching Set & Sneakers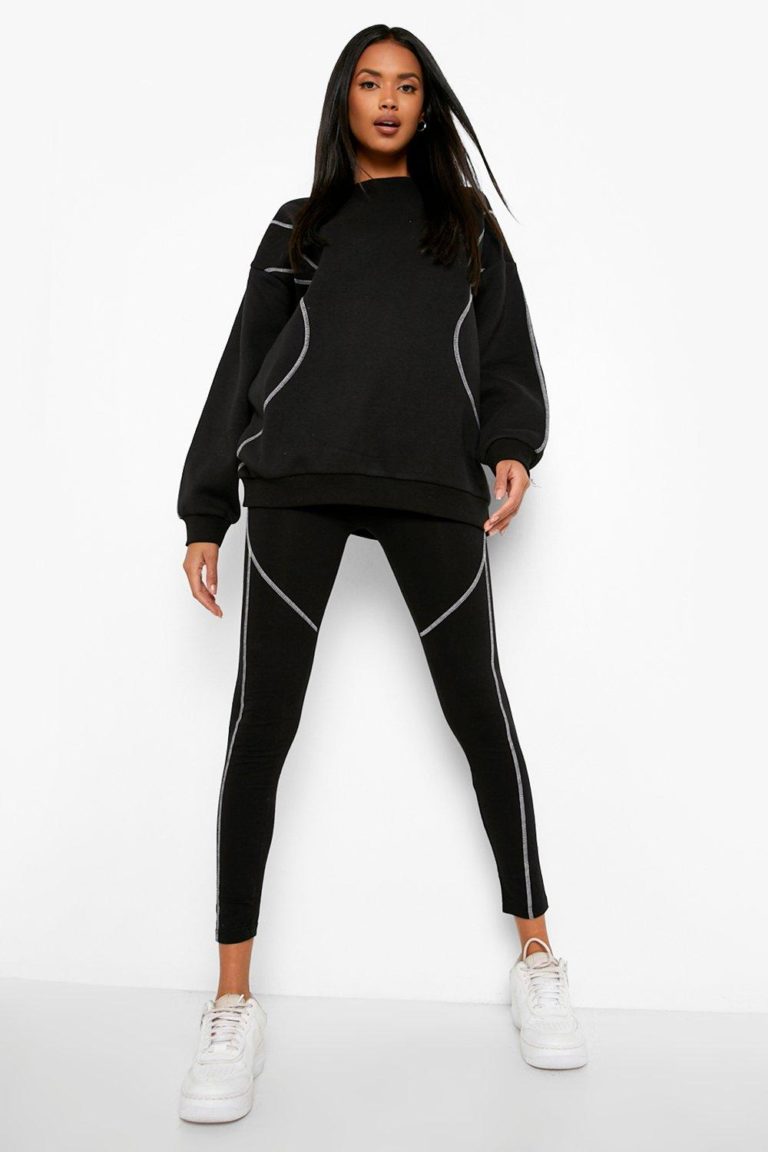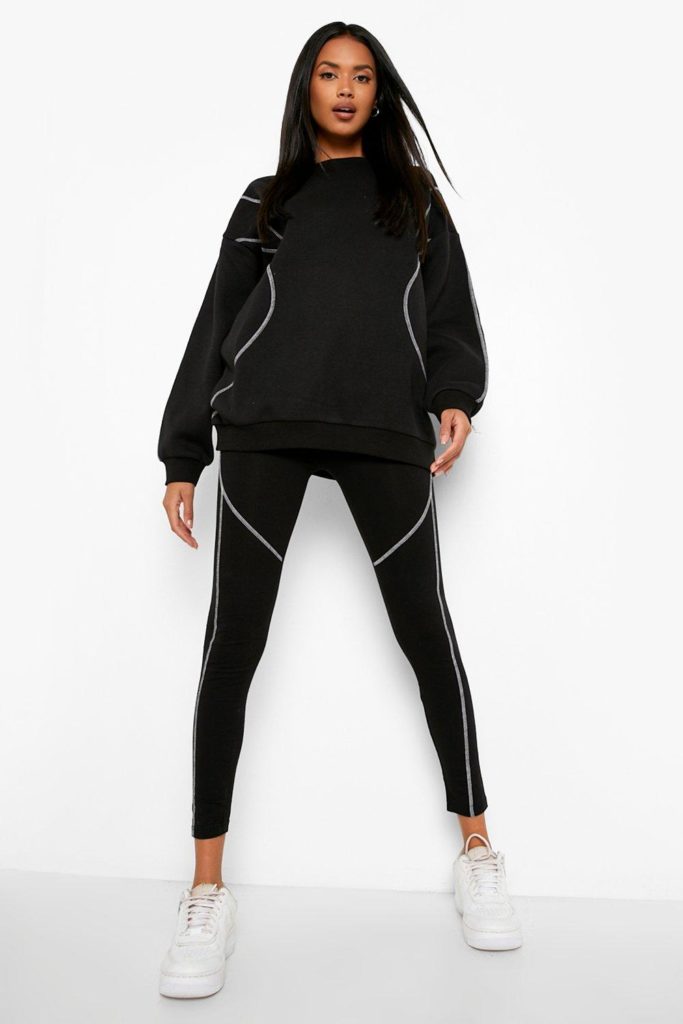 Outfit: Boohoo
If it is a cooler day and you want to stay cozy, wear a matching set to your baseball game. Outfit pieces that go together are an easy no-brainer for casual days.
For example, try a sweat and legging set like this black contrast stitch one. Slip on some sneakers, and you'll look effortless on a family outing to a sports event.
Graphic Tee, White Pants & Sneakers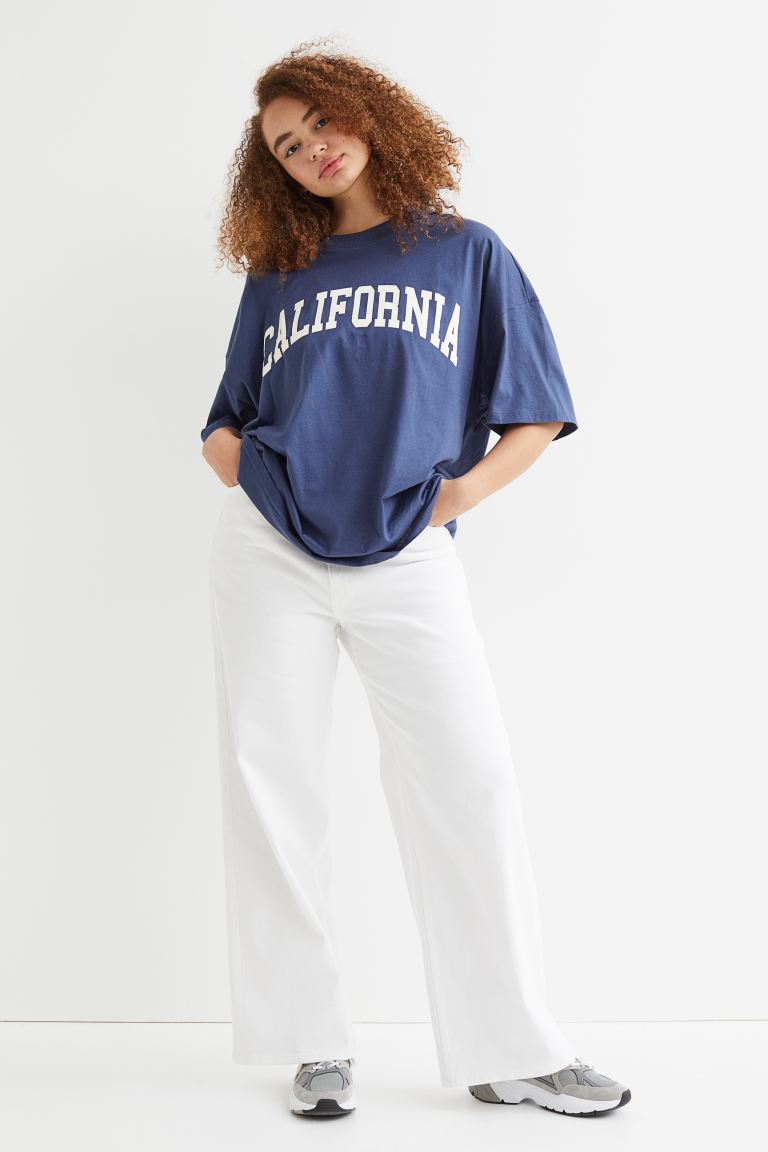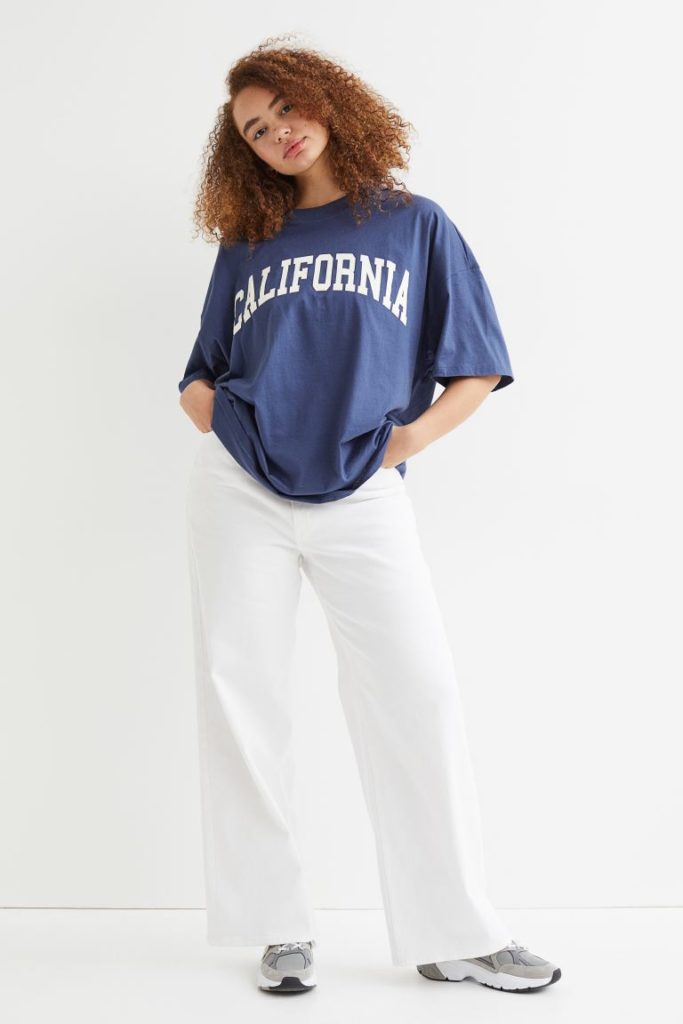 Outfit: H&M
If you want a cute way to wear your team's tee shirt, here's a great option!
Take some inspo from this outfit by wearing a shirt with your team's logo. It can be one like this – a graphic t-shirt, or take this opportunity to wear your team's jersey! Some white pants will look great with your top, and sneakers will finish the look.
Bodysuit, Wide Leg Jeans & Comfy Boots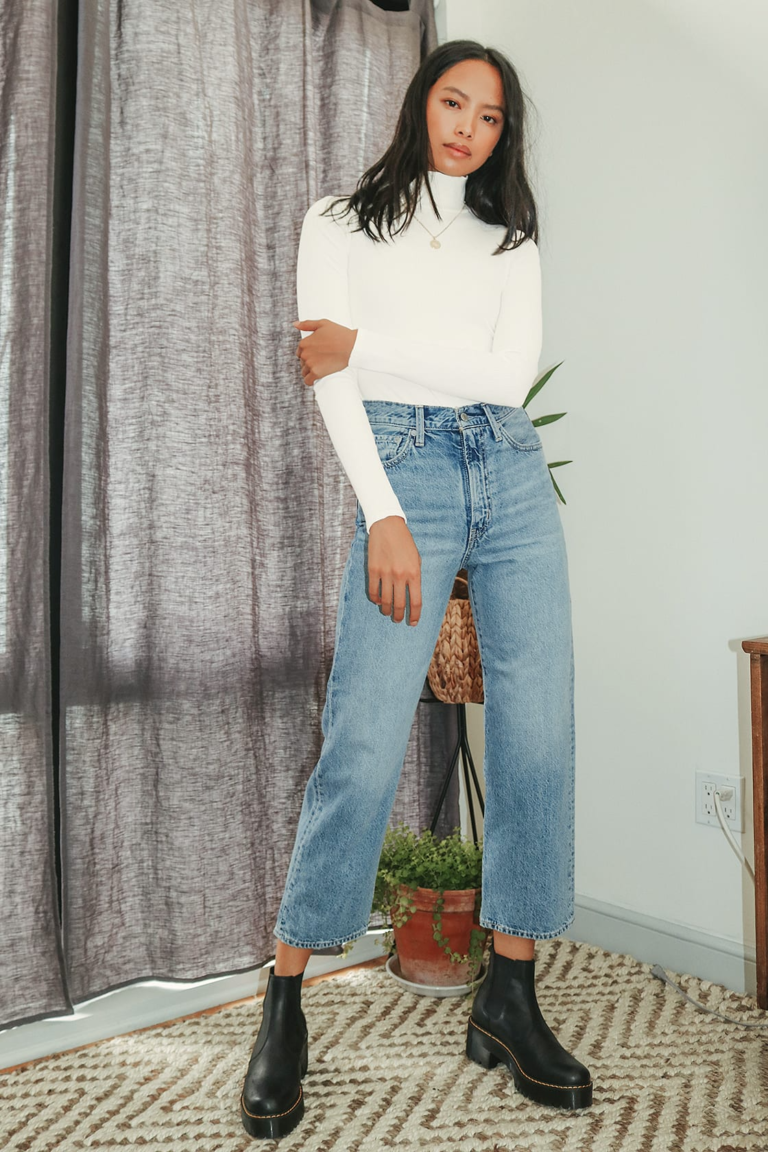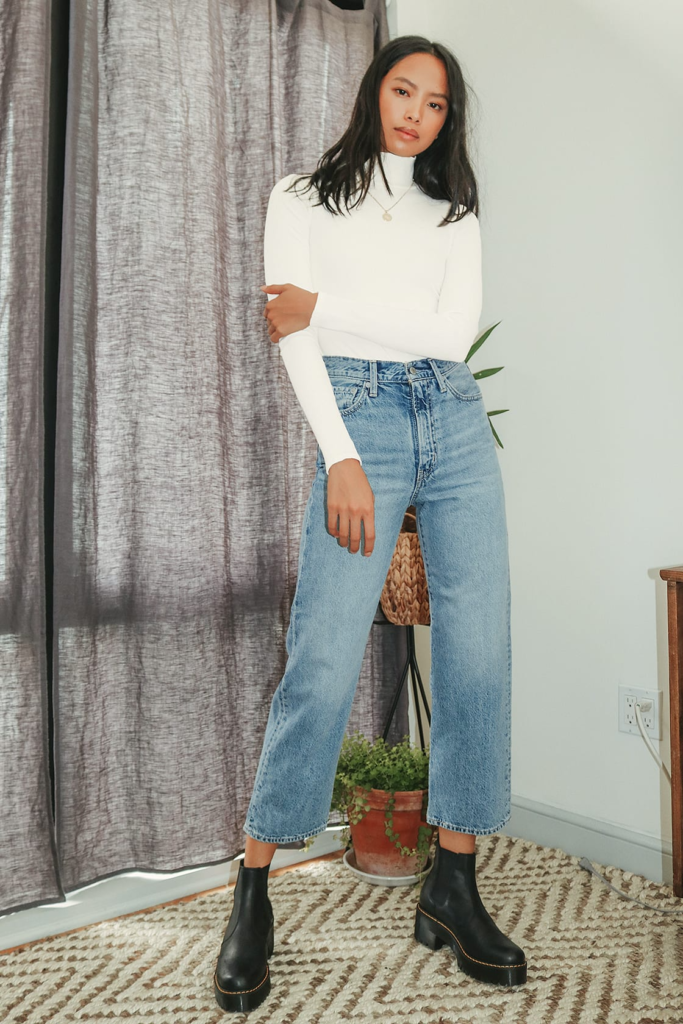 This simple and easy outfit combo is a go-to for any baseball game, and you can switch it up depending on the season.
In fall, pair a turtleneck bodysuit and chunky black boots with straight-leg jeans, as seen above. In summer, swap the boots for Converse and the turtleneck bodysuit for a tank style. As always, layer on a baseball hat for a perfectly appropriate look.
Bright Tank Top, White Sweatshirt, White Pants, Sneakers & Sunglasses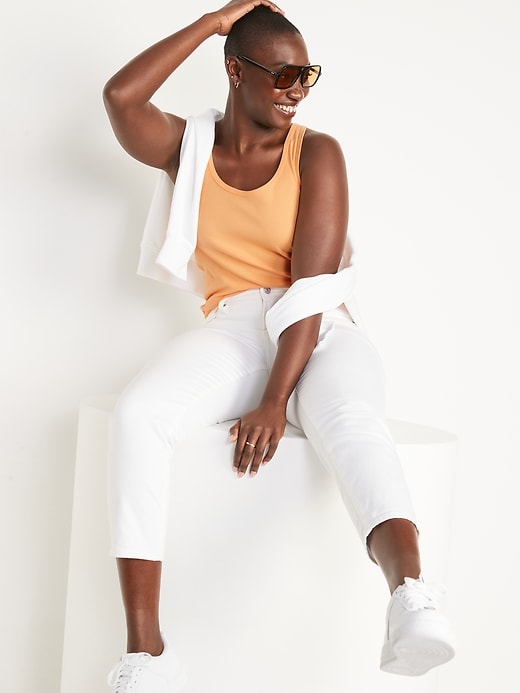 Outfit: Old Navy
This might be the most casual outfit in this post — but it looks surprisingly chic!
It's just white jeans, a white sweatshirt, and a cool mango-colored tank top. You could swap the tank for one in your team's color. Throw your sweatshirt over your shoulders and finish with white sneakers.
White Long Sleeve Top, Denim Overalls & Boots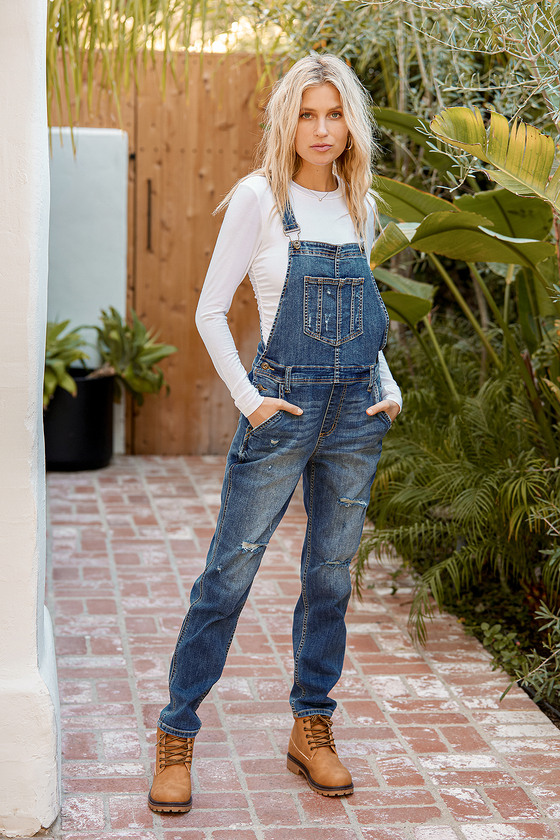 Outfit: Lulus
You don't have to just wear sneakers or sandals to baseball games. Boots are definitely a great option!
This outfit would be a good option as the baseball season goes into the fall. For this look, pair a long sleeve top with overalls for a cute, low-effort ensemble. Then add your favorite casual boots for a cool girl vibe.
Red Flannel Top & Dark Wash Jeans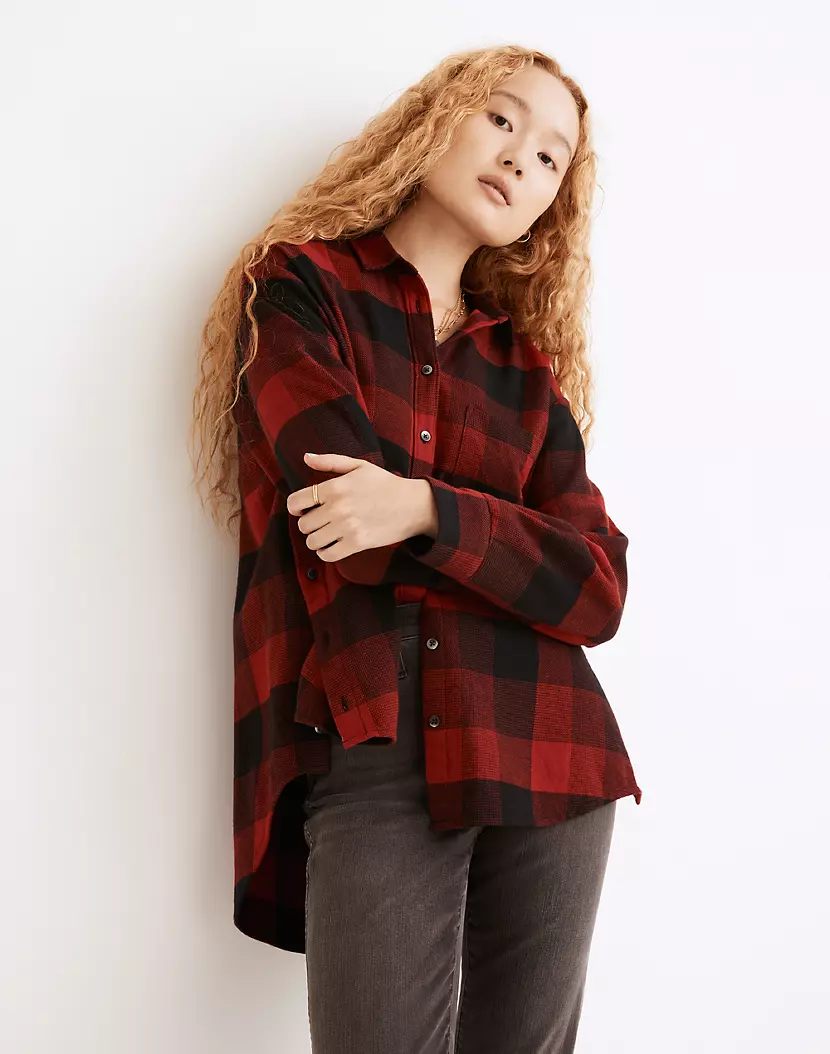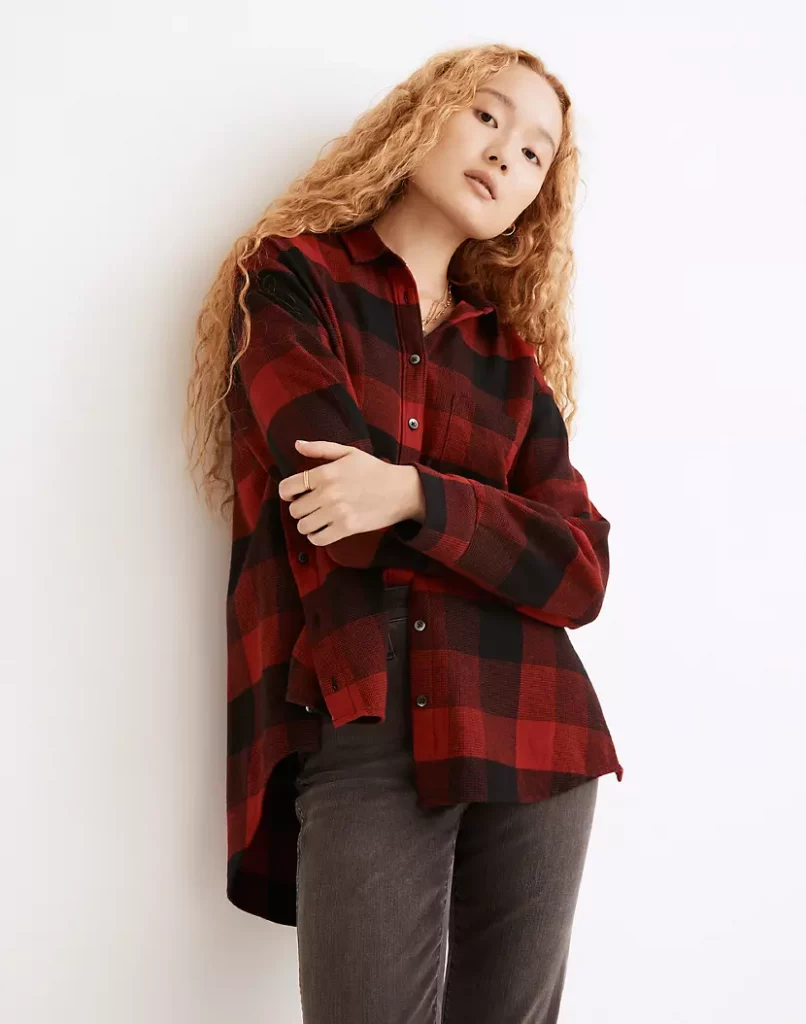 Outfit: Madewell
For another fall baseball game outfit idea, put on a flannel top in your team's colors for a cute and cozy look. Some dark wash jeans make the outfit look extra relaxed. Add some black boots or white sneakers to finish the look.
This outfit would also be nice for tailgating before a game or eating with friends and family after the sporting event.
Navy Track Jacket, Crop Tee, Leggings & Tan Baseball Cap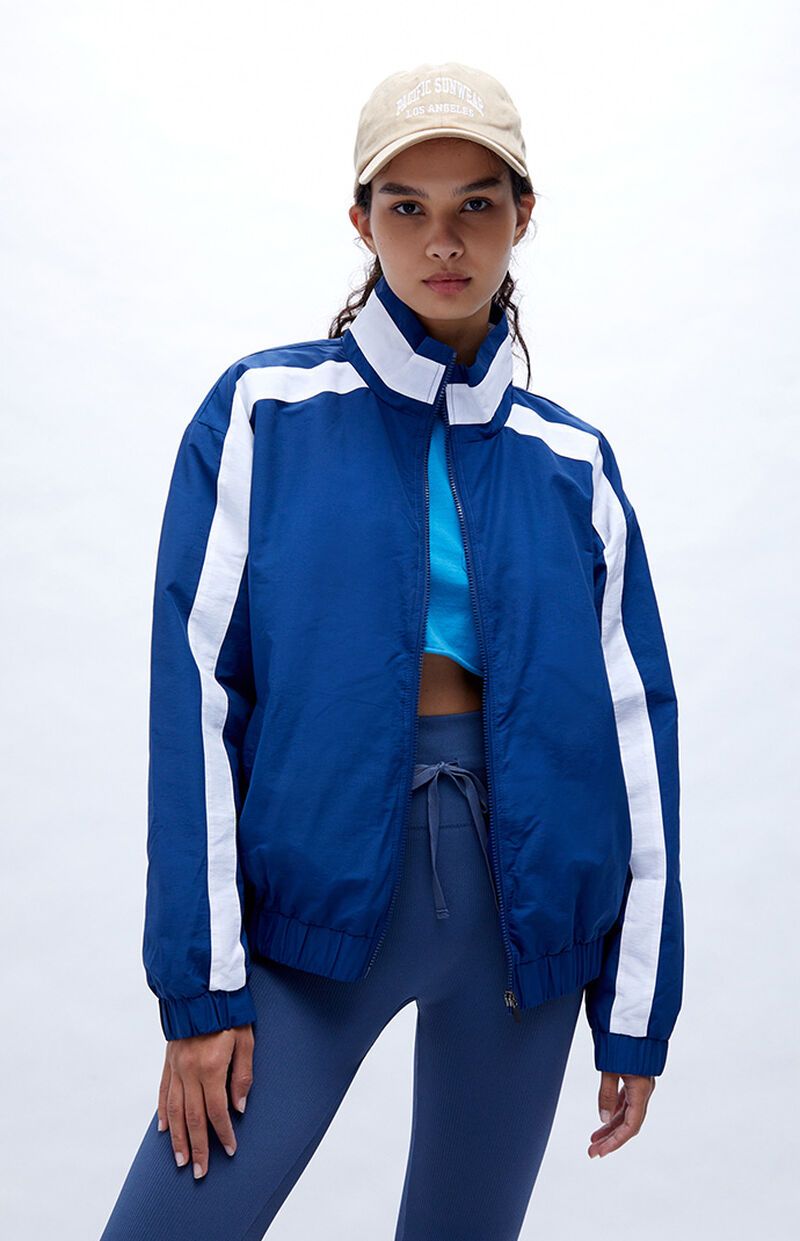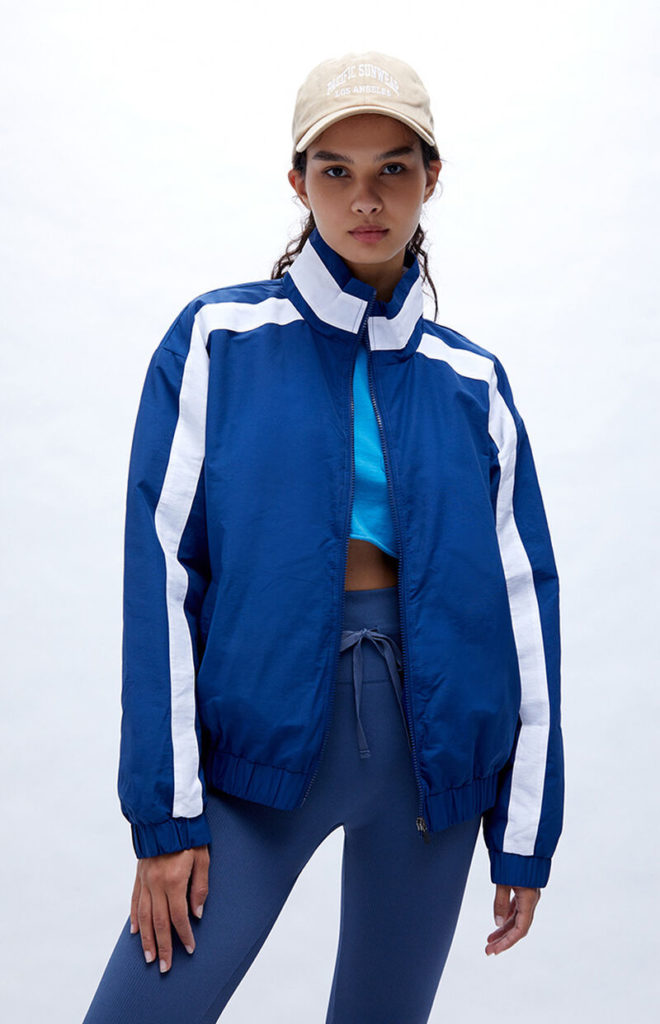 Outfit: PacSun
And for our last outfit on the list, this outfit gives you that baseball feel without wearing a team jersey.
A track jacket like this is a great choice if it is colder out, plus you can get one in your team colors. Wear a top underneath, and to change up from jeans, try leggings underneath for an athleisure vibe. Wear a baseball cap to look stylish and put together the rest of the look. Finally, a pair of sneakers would look great with this outfit!
What Do You Think of Our Baseball Game Outfit Ideas for Women?
Would you wear any of these outfits? Are you a baseball fan and/or going to any games this summer? What do you usually wear to sporting events? Let us know in the comments below!