If you think being an adult means you'll be spending all of your free time out and about town, getting brunch with your friends every weekend, going on cute dates at cocktail bars, and reading or writing your novel in a v instagrammable cafe on Saturday mornings…I have news for you. You will be doing all of those things, probably, just wayyyyyy less than you think you will. Because all of those things cost money, and money is not an infinite resource, amirite?
I, too, thought I'd live a very cosmopolitan, girl-about-town life as an adult, but I honestly spend a lot of time at home with my partner in my pajamas. And let me tell you – it's great. Awesome. Wine is cheaper when it comes from a box and not a fancy bar, movies are cheaper when I'm watching them on Netflix, and, yep, you can write your novel and brew your own coffee at home without paying $5 for a turmeric latte.
What truly makes these experiences luxurious and lovely is an investment in your comfort and your pleasure. And as fellow fashion ladies, I know you're with me when I say that dressing up is one of the best things about leaving the house. This is where grownish loungewear comes in – think of it as dressing up for yourself, even when you're just effing around at home watching Queer Eye on a lazy Sunday.
Here are my three must-haves for grownish loungewear:
A Robe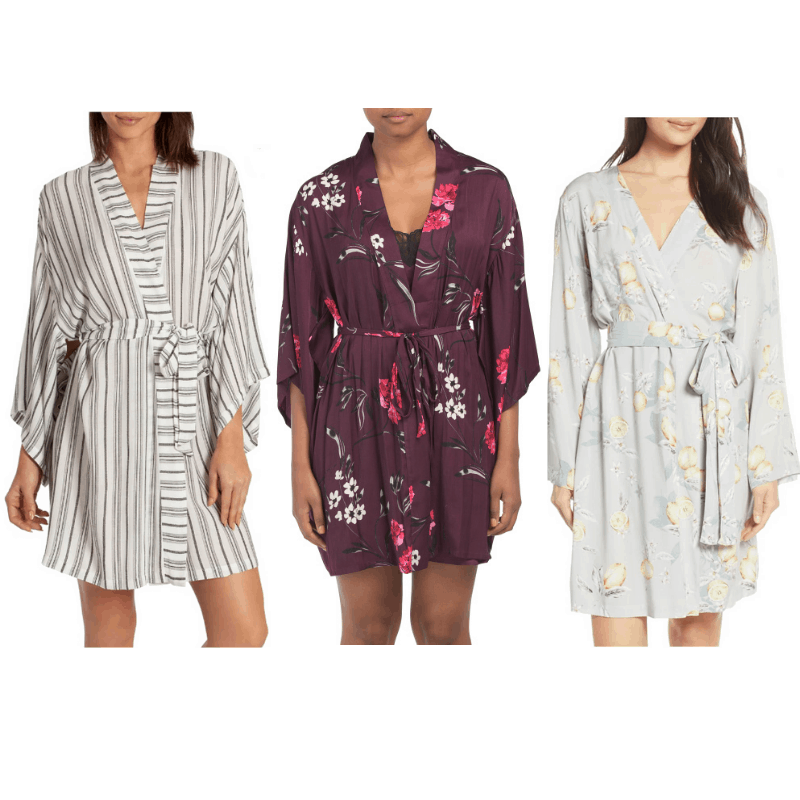 Products: Striped Robe – Nordstrom, Floral Robe – TJ Maxx, Pastel Robe – Nordstrom
Before you go full steam ahead on the loungewear train, do yourself a favor and get yourself a really nice robe. It doesn't have to be super expensive – you can find some very comfortable and slinky robes for about 20 bucks at stores like TJ Maxx. But it should be something that you love, that makes you feel cute and, dare I say it, sexy, something that you wouldn't mind your neighbor seeing you get your mail in or whatever.
The nice thing about a really nice robe is that it's versatile – you can just throw it on after a shower while you answer emails, you can wear it on lazy weekends, you could wear it over lingerie, and if you really, really love it, you could wear it like a kimono out and about for an easy-peasy boho look.
A Pajama Set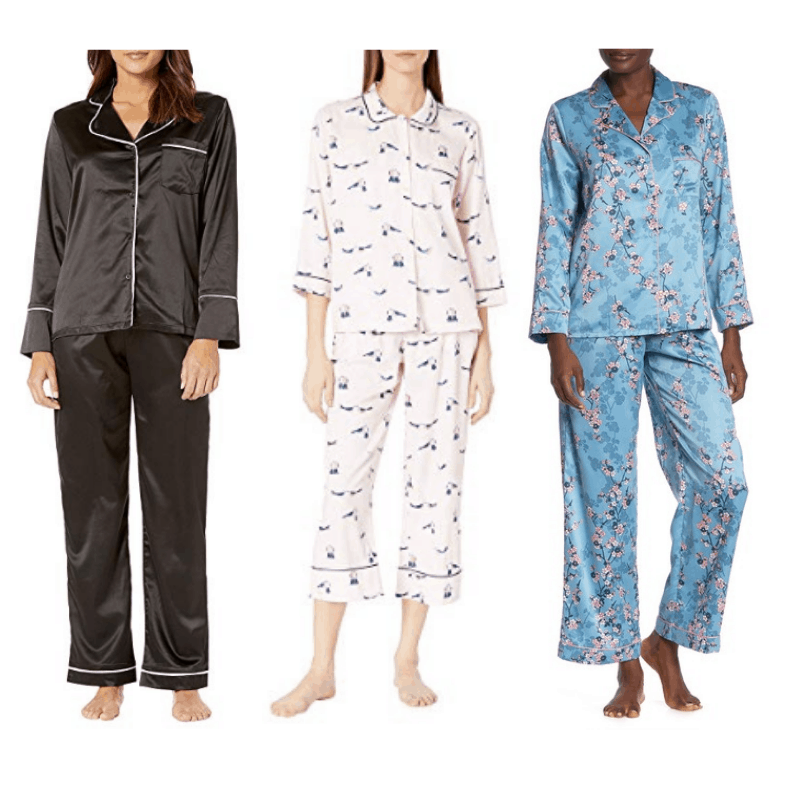 Products: Black Pajama Set – Zappos, Pink Pajama Set – Zappos Luxury, Floral Pajama Set – Nordstrom Rack
If you're going to drop your hard-earned paper on anything on this list, have it be a pajama set.
I admit, it seems a little silly at first to spend a lot of money on something that you, admittedly, sleep in, but hear me out. You will feel so, so adult and fine having a go-to pair of cute pajamas, whether that's for fun adult sleepovers, hanging out with your roommates in the morning before you go to work, or just kicking it in bed on a lazy Sunday.
Look for a pajama set that is timeless, unless something louder (*cough* savagexfenty *cough*) is your thing, and you'll be wearing these pretty babies to bed for a long, long time.
And, of course, pick something that you feel cute and hot in, not something that makes you feel like your mom, or your grandma. There are super modern, cute pajama sets, and then…there are the really, really dated ones. Choose wisely, young grasshopper.
Bralettes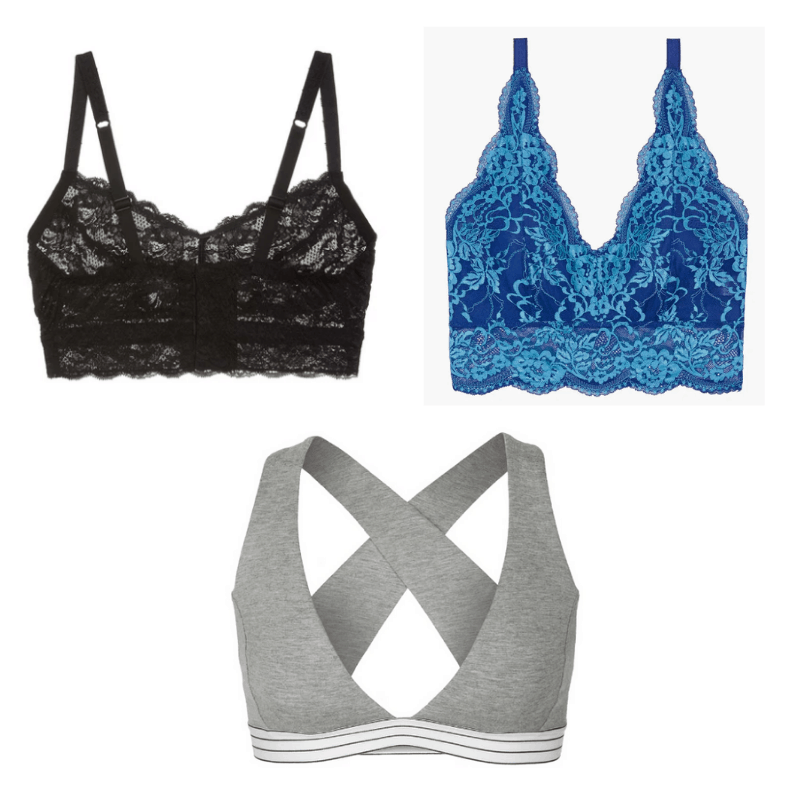 Products: Black Lace Bralette – COEdition, Blue Lace Bralette – SavageXFenty, Gray Bralette – Nordstrom
If you haven't gotten on the bralette trend yet, girl, why not?
If you're like past me and think that bralettes are only for the IBTC, nope! There are tons of chesty-girl options out there for you – I swear by the bralettes at SavageXFenty, but there a ton of other brands, like Cosabella, that sell bralettes for curvier girls.
I like bralettes over sports bras, regular bras, or no bras because they offer a little bit of support without (generally) too much squish or discomfort because of clasps or tight bands, though ymmv on slippage, depending on the cut of the bralette.
Whether you wear these under your favorite loungewear sweater or by itself with a matching pair of panties (I mean, get it, girl!) you won't regret having one (several) of these at your disposal.
What do you think?
What are your go-to loungewear pieces? Would you wear any of these pieces? What makes you feel comfortable and cute at home? Let me know in the comments below!