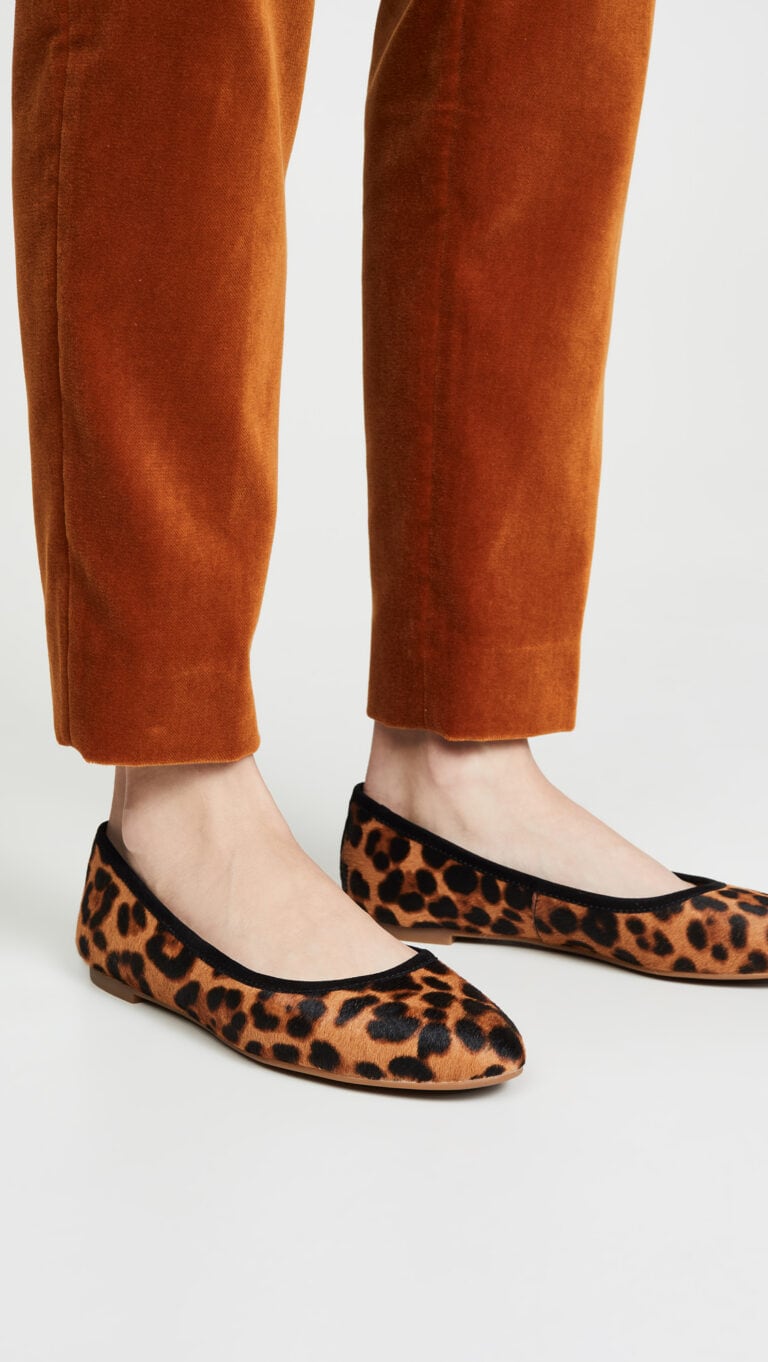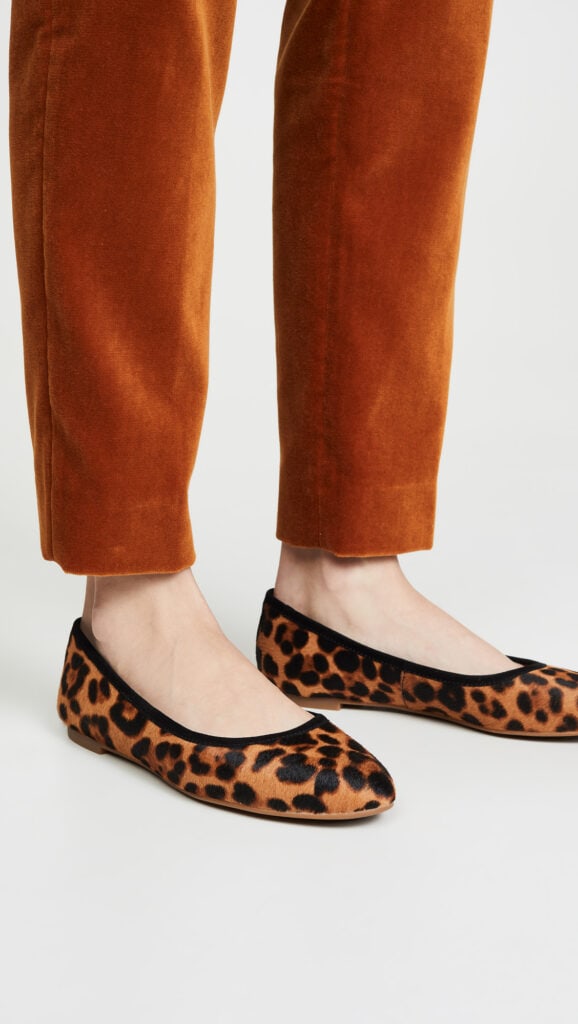 Ballet flats are a staple in nearly every fashionista's wardrobe, and for good reason: They're stylish, comfortable, and endlessly wearable. (Seriously, though, I can't think of an occasion during which wearing ballet flats would be considered inappropriate!)
You might tend to think of ballet flats as being "simple" or "classic." (Not that there's anything wrong with those terms. After all, who could argue with the chic timelessness of Chanel cap-toe flats?!) But, this doesn't have to be the case!
In fact, taking just a small risk with your shoe wardrobe can elevate your everyday uniform to the next level! (E.g.: Adding a brightly colored pair of flats to an everyday skinny-jeans-and-white-t-shirt ensemble.)
So, having said that, I've created the ultimate guide to cute flats that are available in stores right now. No matter your style or affinity for fashion risks, you're bound to find a pair that'll add some pep to your step this fall!
Just keep reading to see them all, along with suggestions on how to wear them!
1. Lime Green Pointed-Toe Ballet Flats with Bow
If you're looking to add a cool pop of color to your outfit, look no further than these lime green pointed-toe flats!
These ballet flats' unique hue is a great way to ease out of Summer's neon trend and into a more muted color palette for fall. Furthermore, I love how their cute little bows add a dash of femininity to an otherwise slightly eccentric style.
I think that these cute flats would look so, so chic with a neutral-colored ensemble, such as a gray plaid blazer worn over a black turtleneck tee and black straight-leg jeans.
However, if it's a quirkier look you're after, they'd also look great with a brightly colored top and an animal-print slip skirt.
2. Black Croc-Embossed Ballet Flats
These gorgeous black croc-embossed flats are the very definition of style meeting substance.
Their fashion-forward silhouette and cool texture would look equally at home with almost any style of outfit, whether it be preppy, feminine, edgy, or even boho!
Because of their versatility, they're ideal for those who want to make a statement without going too crazy.
For a cute daytime look, try wearing them with an oversized shirtdress, black leggings, and a long and loose trench coat.
On the flip side, if you want to wear them on a glam night out, try pairing them with a sequined top and a (faux) leather midi pencil skirt.
3. Tan Ballet Flats with Bow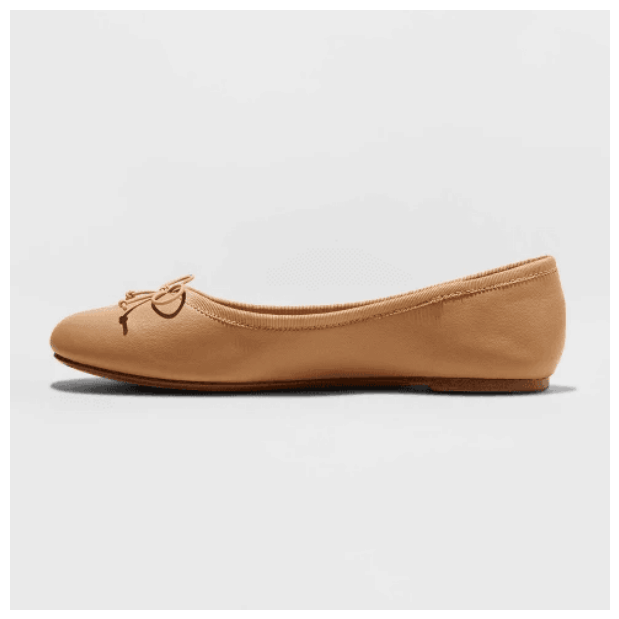 If you gravitate toward a more elegant aesthetic, these slightly high-cut tan ballet flats serve as an ideal alternative to your everyday black pair.
Not to mention that, unlike some tan/beige shoes, these cheap flats would look great on a wide variety of different skin tones. This is because their rich-looking, warmer-leaning tone adds brightness to the skin, rather than causing it to look dull or ashy.
Because they are a neutral color, these cute flats would serve as a great "grounding" piece when styled with an outfit consisting of clashing brights, such as a bright red sweater and slim-fitting fuchsia pants.
They'd also look wonderful with a softer, trendy monochrome pistachio green outfit consisting of a slip dress and a cozy oversized cardigan.
4. Snake-Print D'Orsay Pointed-Toe Ballet Flats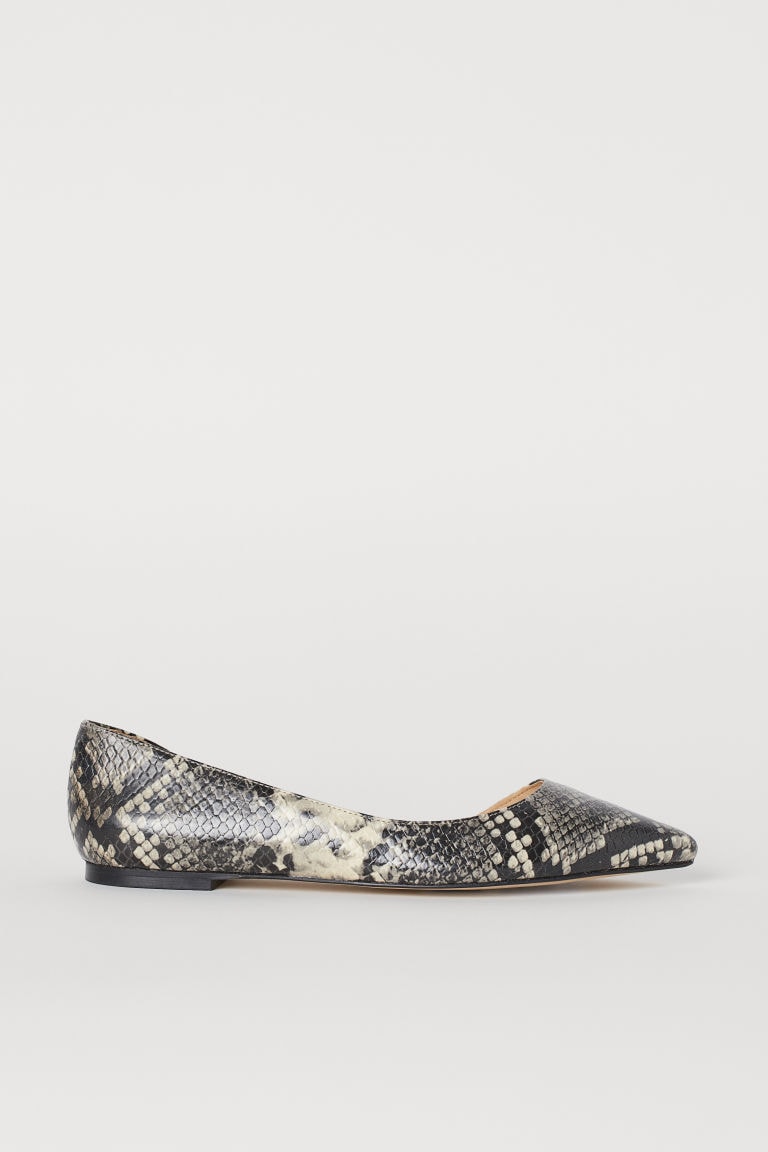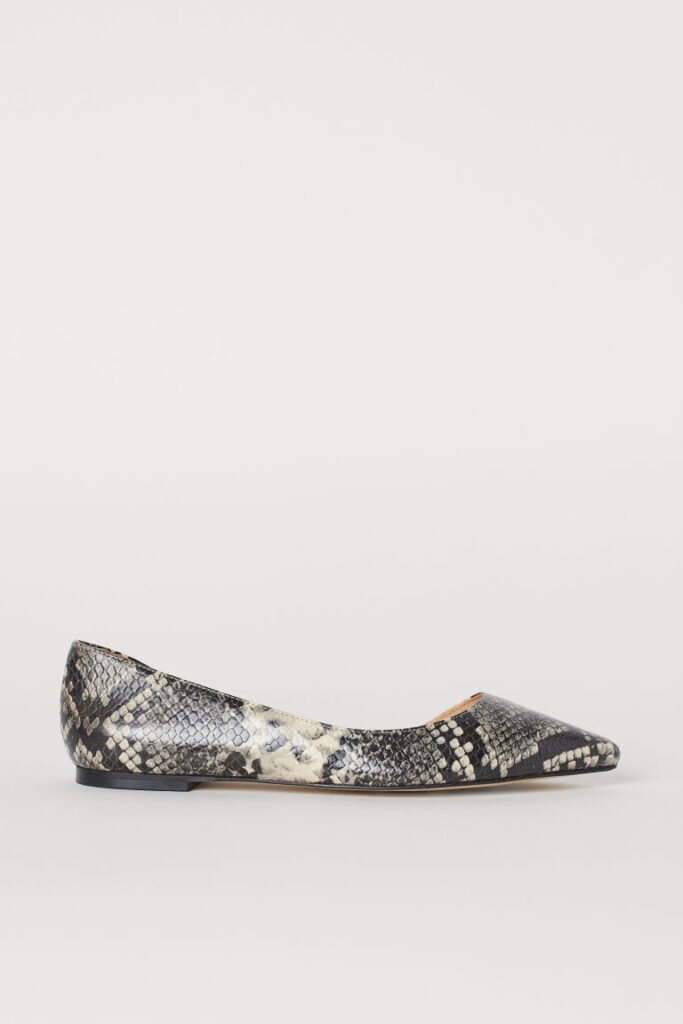 Fashion's reptilian trend isn't going anywhere, and these snake-print D'Orsay pointed-toe ballet flats are no exception!
Unlike some budget-friendly options out there, these cheap flats have a sophisticated and expensive look to them, meaning that they're sure to look good both this fall and in the seasons to come.
For a preppy look, pair them with a full, knee-length skirt, a cute cardigan, a trench coat, and a beret.
For an edgy look, wear them with an oversized sweater, a motorcycle jacket, (faux) leather leggings, and a wide-brim hat.
5. White Soft Leather Ballet Flats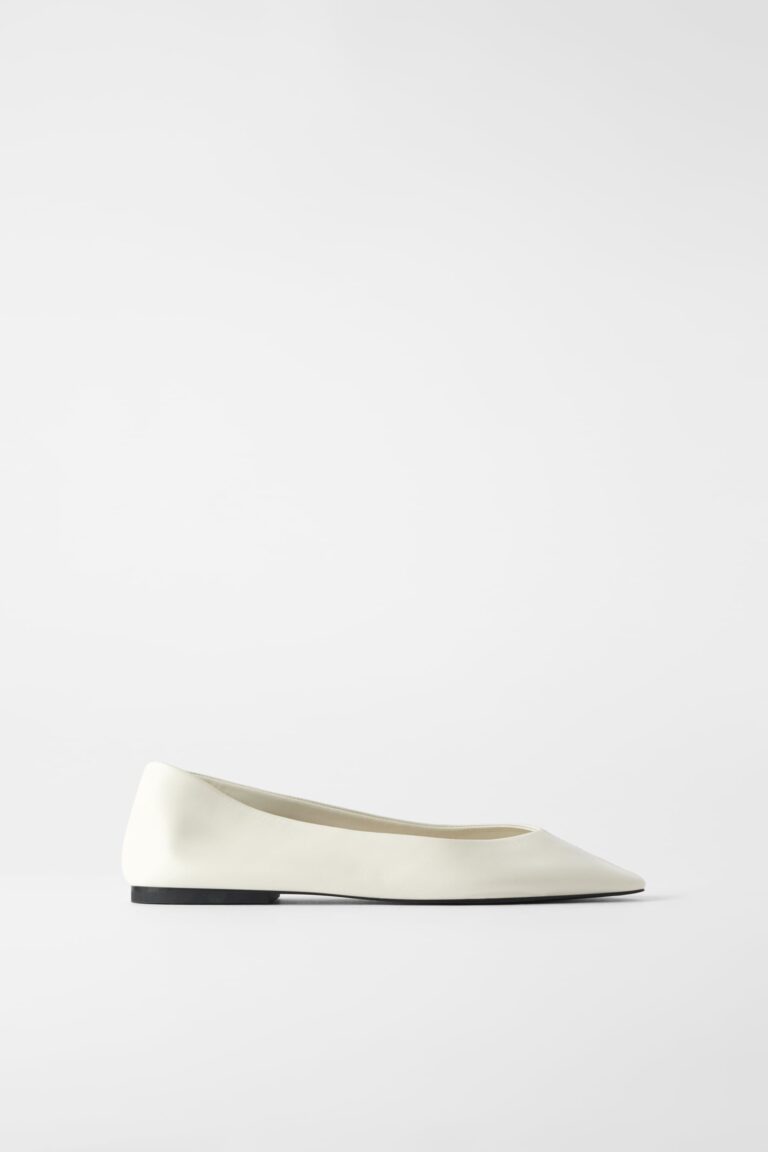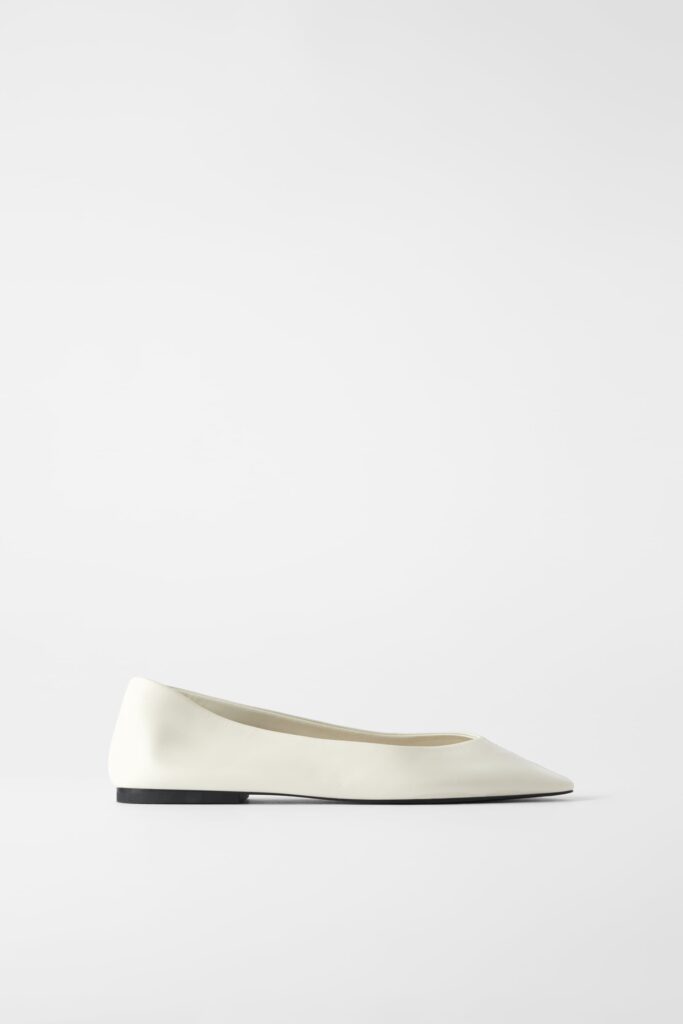 These white soft leather ballet flats are so modern and sleek. They're also a perfect example of why white shoes in general have gone from "trend" to "forever in-style."
And, although the brightness of these cute flats might seem intimidating, they're actually just as versatile as more subdued neutrals.
Right now, I'd pair these flats with a button-up tucked into a pleated midi skirt for a sophisticated transitional ensemble.
Once temperatures drop even further, I'd wear them with a long, dark-colored prairie dress and an oversized corduroy jacket for a boho-chic look.
6. Mustard D'Orsay Pointed-Toe Ballet Flats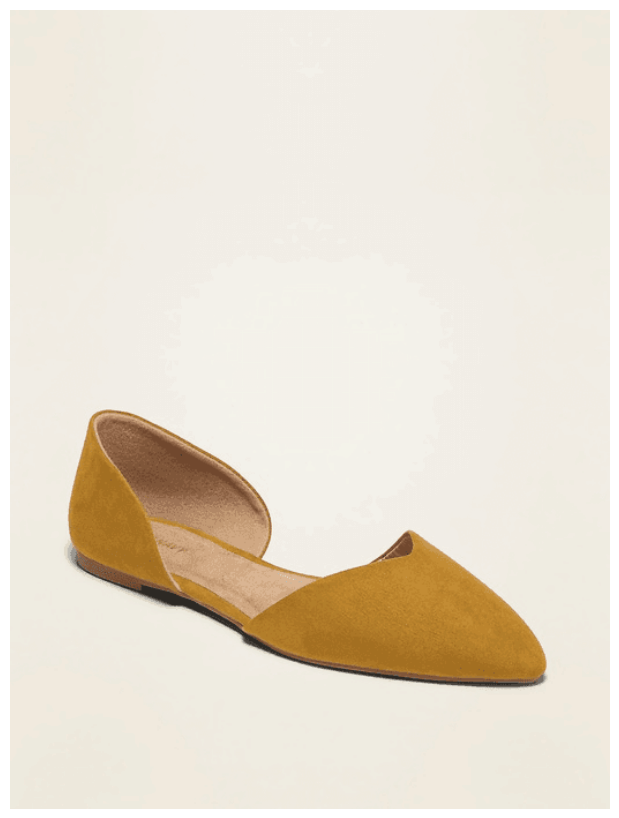 As far as traditionally "ugly" colors go, mustard is definitely where it's at; so, why not incorporate the shade into your wardrobe with these elegant mustard d'Orsay pointed-toe flats?!
Their "oddball" color contrasts with their preppy and feminine silhouette, making them a surprisingly versatile option. Furthermore, the fun little dip at the front gives them an extra dose of stylishness.
These cheap flats would look super-stylish with a Victorian-inspired blouse and a pair of dark-wash wide-leg jeans with a high rise.
Or, if your style is a bit more utilitarian, try styling them with a boiler suit.
What do you think of these cute flats?
Are you a fan of ballet flats? What's your favorite ballet flat trend at the moment? Where do you like to shop for cheap flats?
Let me know in the comments!