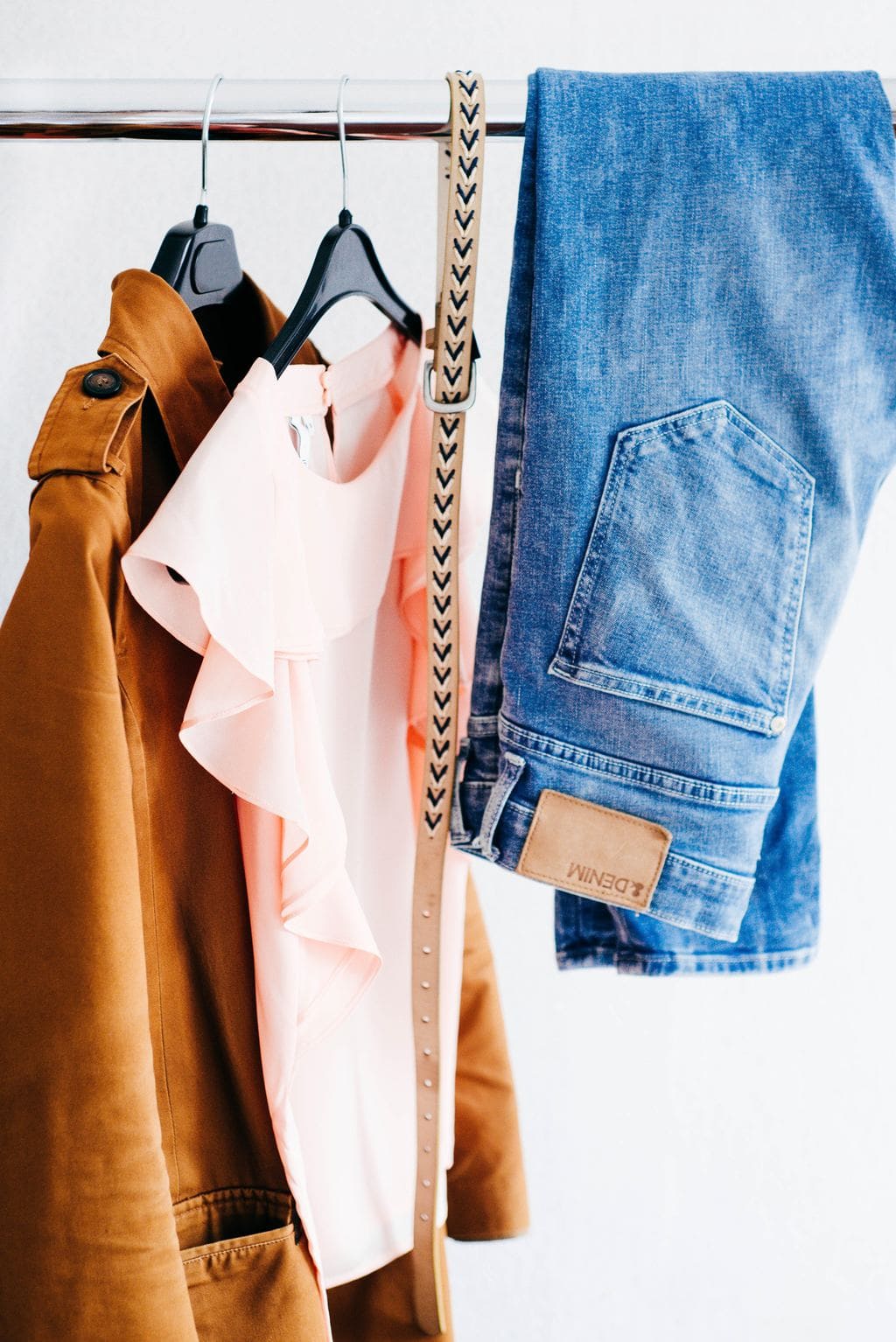 I don't know about you, but wearing my distressed jeans makes me feel edgy and confident. I would wear them everywhere if I could.
The cutest, most comfortable way to wear distressed jeans this season is to invest in a pair of ripped boyfriend jeans. But you don't have to spend a lot on this trend! Plus, the trend is crazy simple to wear. Below, I'm sharing a quick boyfriend jeans styling guide for class.
Read on for three outfits under $100 I've styled using the same affordable pair of distressed boyfriend jeans.
Boyfriend Jeans Styling: Outfit 1 – $97.95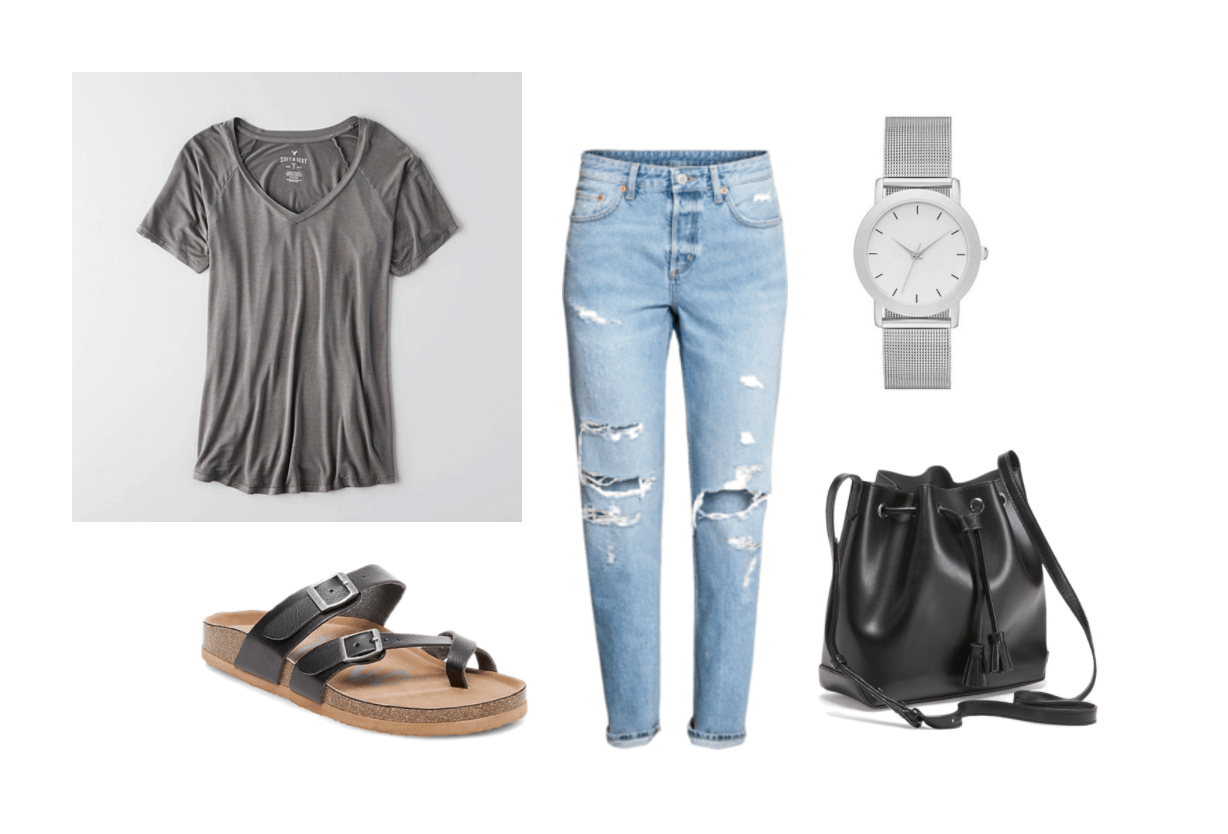 Products: Jeans – H&M, Shirt – American Eagle, Shoes – Target, Watch – Target, Purse – Old Navy
Pair a t-shirt with your boyfriend jeans for the ultimate laid-back look. For this outfit, I chose a soft grey tee and styled it with black footbed sandals, a silver watch, and a faux-leather bag to make it more comfy-chic.
Boyfriend Jeans Styling: Outfit 2 – $98.58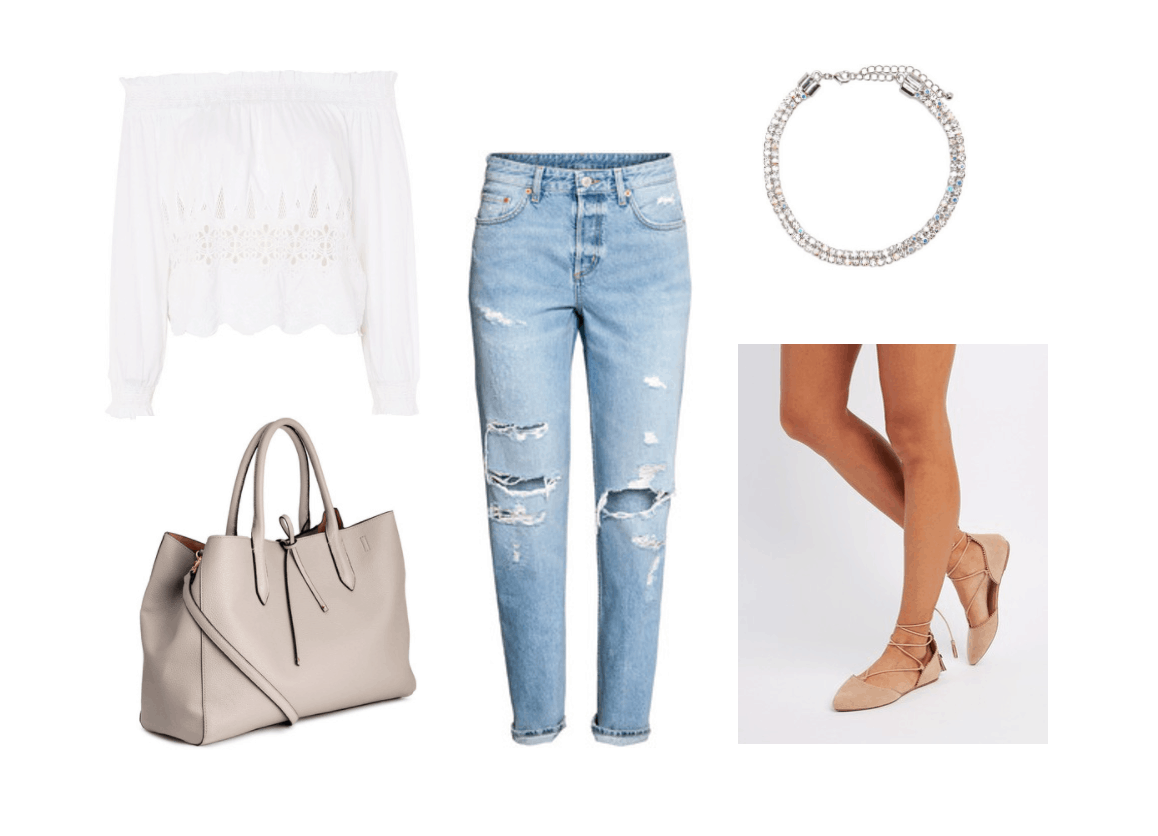 Products: Jeans – H&M, Top – Topshop, Shoes – Charlotte Russe, Necklace – Forever 21, Purse – H&M
My next mission was to dress up the distressed denim look while still keeping the entire outfit under $100. This is perfect for those of you who prefer to put more effort in for class.
If you feel more put-together when you dress cute, this is your look!
I found this white Bardot top with shirred detailing (so feminine and cute, plus it has sleeves so you can wear it for multiple seasons!). Then, I styled it with some lace-up flats, a taupe purse, and a sparkly rhinestone choker (because why not?) to complete the look.
Boyfriend Jeans Styling: Outfit 3 – $93.77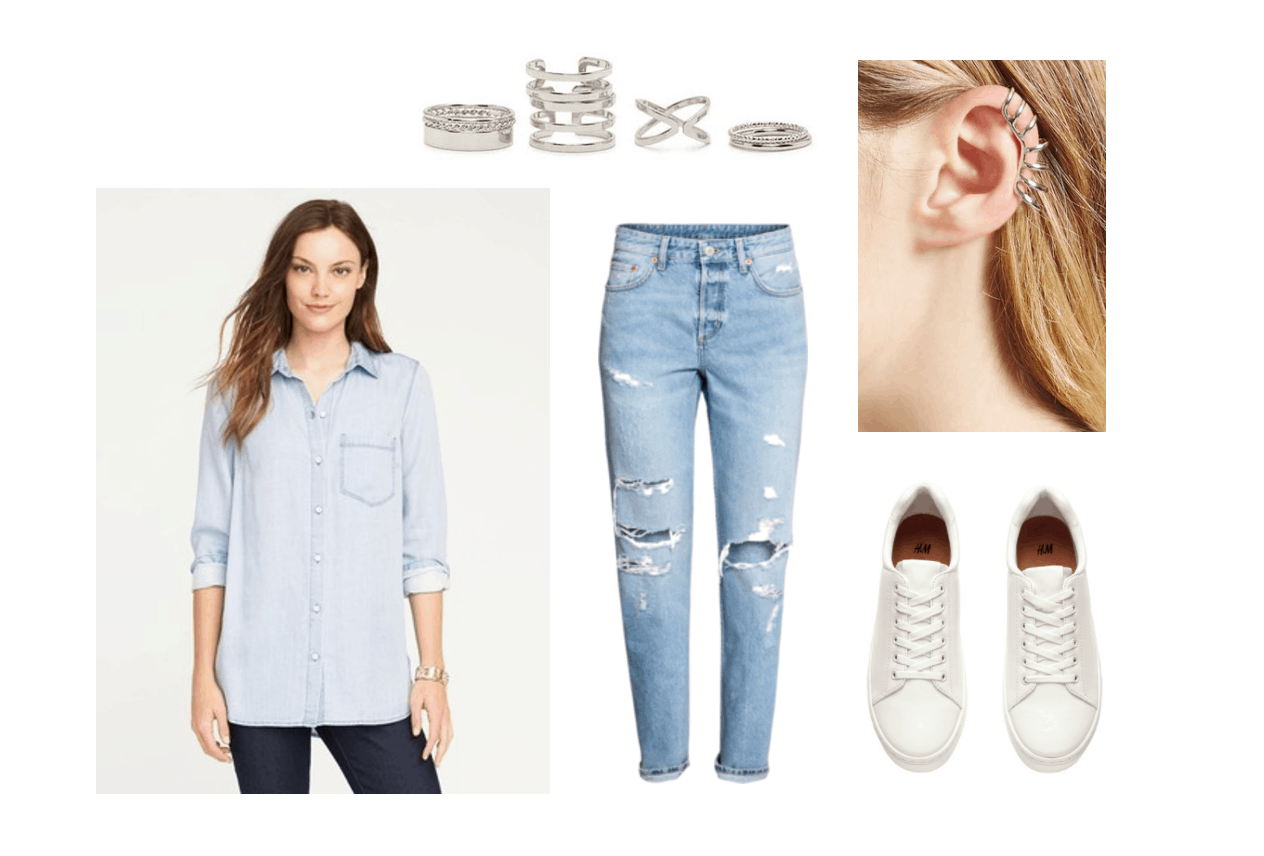 Products: Jeans – H&M, Shirt – Old Navy, Shoes – H&M, Ear Cuff – Forever 21, Rings – Forever 21
We are loving the double denim trend this season and it's a fun look to try with your boyfriend jeans.
For this last look, I paired a denim shirt with the jeans and styled the outfit with minimalistic jewelry and classic white sneakers for a simple and understated feel.
What Do You Think?
Which outfit is your favorite? How do you style your distressed jeans? Leave your comments below!