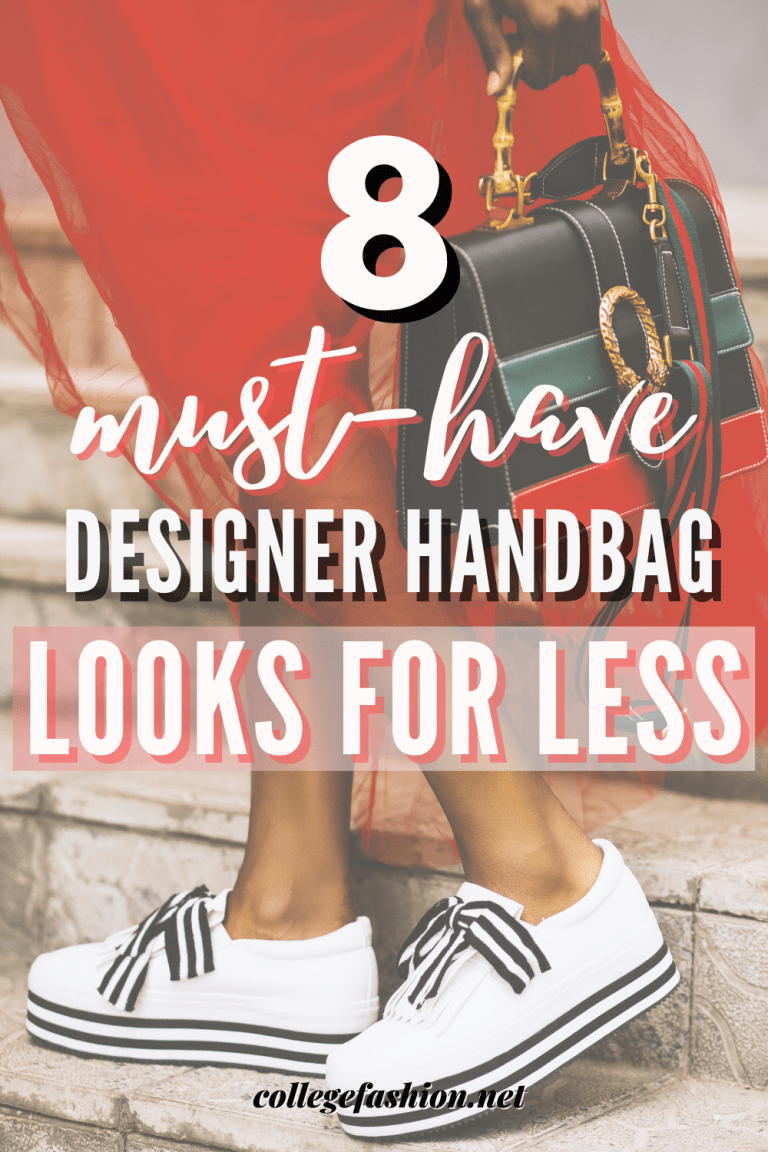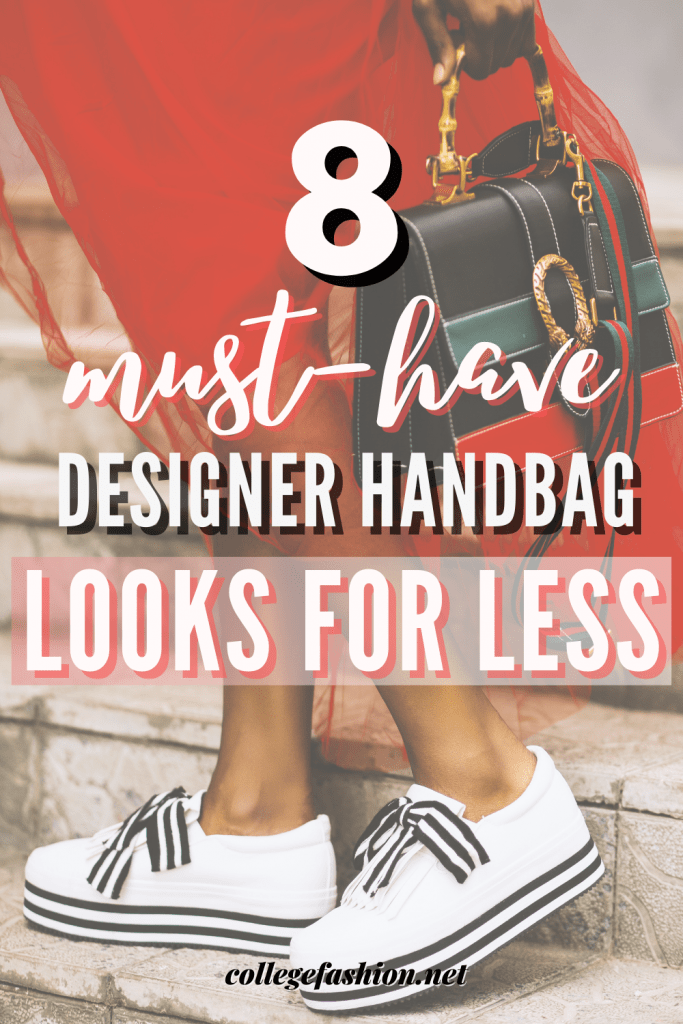 If there is one thing that could steal both my heart and my entire month's budget all in one fell swoop, it would be a new handbag.
Big or small, crossbody and clutches, all bags are near and dear to me.
A purse holds the power to pull together an entire outfit. Let's face it – without a bag – your outfit just feels like it's missing something.
At the same time, I find that my love for classic bags and my student checking account just do not align, so I'm constantly on the search for quality handbags inspired by designer styles.
Here are my current favorite luxury purses, as well as similar (but affordable) styles!
Prada Re-Edition 2006 Nylon Bag
Inspired by Prada's 2006 Re-Edition Nylon Bag, this small, crossbody handbag looks just as sharp.
The product size is about the same and it is crafted with a similar nylon material, so you will not even feel the difference.
I could not believe how elegant this bag looked and at such a low cost, you won't even think twice about purchasing it.
Related reading: How to Wear the Mini Shoulder Bag Trend (+Outfit Ideas)
Bottega Veneta Fringe Pouch
My heart ached when I first spotted the pricetag on this Bottega Veneta fringe pouch.
However, Baggining has a similar beige style that will make your wallet and your heart equally as happy.
This fringe-trimmed purse is perfect for all your favorite fall outings. Plus, how cute as those tassels? This bag is just begging to be part of your next #OOTD snap.
Saint Laurent Solferino Medium Satchel
This lovely Saint Laurent Solferino satchel would definitely be my go-to this upcoming fall… if it didn't cost more than 4 month's rent.
Fortunately, I spied this similar genuine leather crossbody in a deep, wine red that is close enough to suit my fancy! The rectangular frame is not as stiff, but this purse has ample space.
I immediately fell in love with it, and while it is still on the pricier side, a bag of this caliber and beauty is just too good to be passed up.
Chloé Marcie Small Leather Satchel
The Chloé Marcie Satchel is so cute and so chic, it has always been among one of my favorite bags. The nut/brass color is stylish and would be so easy to pair with any outfit.
For a fraction of the cost, this Sole Society Desti crossbody is similar yet beautiful in its own way.
With a removable shoulder strap, you can take this bag anywhere. The stitched accents and small studs give it a subtle western vibe without being too much.
Bottega Veneta Coin Purse
This style of slouchy clutch is so in right now.
While Bottega Veneta's pouch looks as soft as a pillow, it also looks like it was plucked straight off the runway.
Steve Madden has a style that is akin to the designer version, but a little more mint green. It is elegant and affordable!
By Far Rachel Bag
This 90's-inspired By Far bag is named after the one and only: Jennifer Aniston.
Based on her fashion-forward character on Friends, this bag is definitely a favorite of mine. The croc-embossed leather makes for such a fun style, it's no wonder the name is inspired by such an iconic character.
To my surprise, I found a bag very reminiscent at ASOS. It's almost too good to be true!
Loewe Raffia Tote
While this Loewe bag leans more towards a summer vibe rather than a fall one, but it never hurts having a woven tote in case you want to style up your next grocery trip.
This ASOS style is of course, different, but the contrasting faux leather handle and sandy color will still take your breath away.
Bonus: the price is ideal for any student looking to sport a new handbag.
What do you think?
Thank you for reading – now I just want to know all your thoughts about the styles above! Do you love them or hate them? What handbag trends are you looking forward to this fall? Comment below!