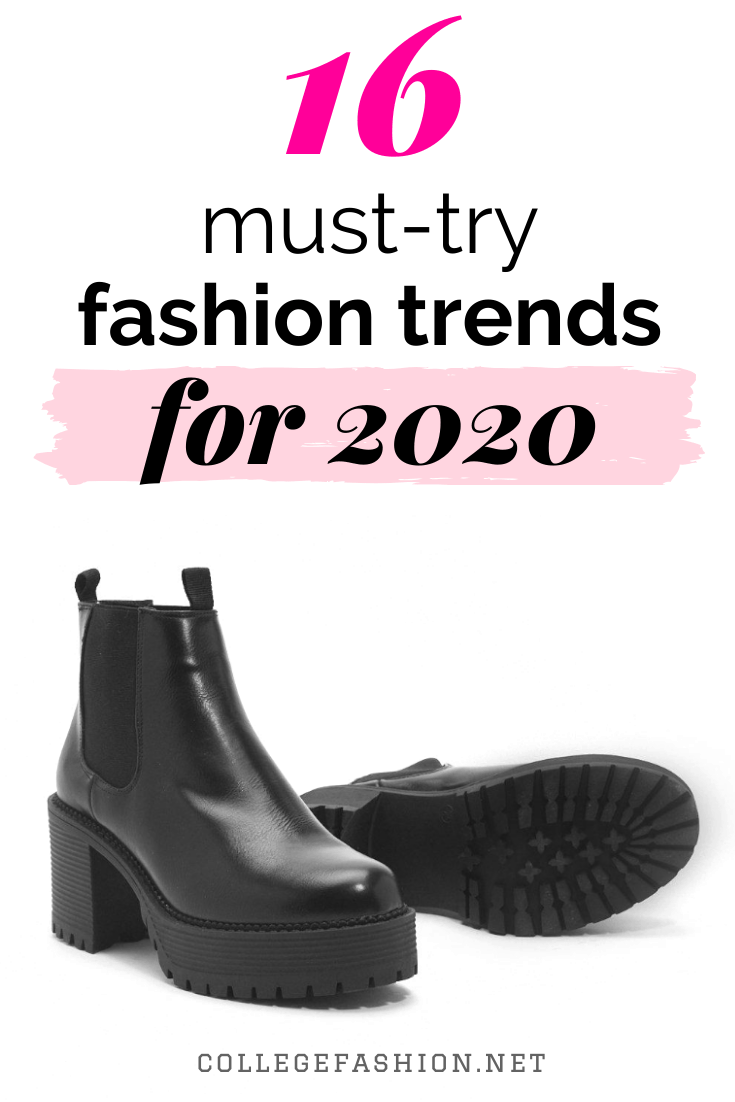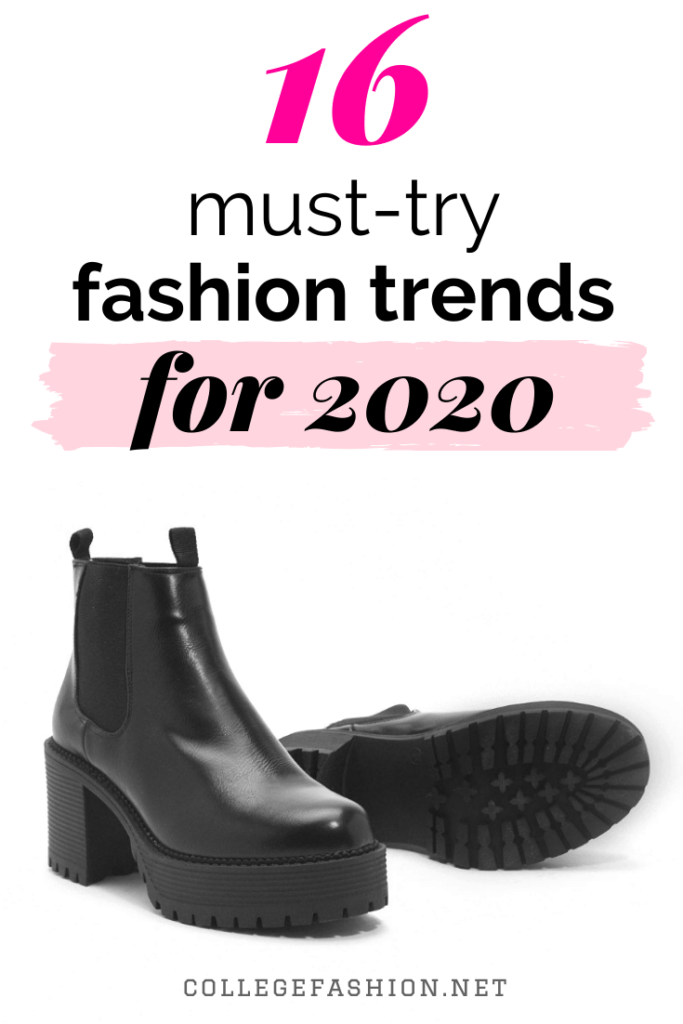 This time of year is a non-stop shopping party. Between Black Friday, Cyber Monday and Boxing Day (if you live in Canada), the sales never seem to stop!
Whether you're shopping for gifts or for your 2020 wardrobe, it can definitely get a little overwhelming.
If you're feeling the same way, allow us to help you out! Here's our shopping guide to 2020 fashion and the pieces you need to update your wardrobe for the new year!
Nasty Gal
Nasty Gal is always a must-shop for me! Their collections are the ultimate mix of edgy and trendy, which is right up my alley. When I'm looking for a statement piece, I always check Nasty Gal first. Right now, they're having a 50% off sale, so my cart is filling up fast!
First off, I'm loving these pleather joggers! Leather in all shapes and colors is going to be a major 2020 fashion trend, and I can totally see these styled with a graphic tee, like the Blondie one above, or a silky top (mixed materials always looks good!).
I'm also loving these platform boots – they're a perfect dupe for the Prada ones that are all over Instagram right now! Chunky platform boots will be another huge trend in 2020.
Finally, this gold ruched dress was made for NYE, and will definitely start your decade off on a bright note.
Missguided
Missguided's winter shop is the place to be! Winter dressing can be so difficult, especially when your winter coat doesn't quite go with the rest of your outfit.
Even though I adore my cozy parka, I'm loving Missguided's selection of trendy coats. Fluffy borg coats are always a winter essential, and they add so much class to any outfit.
Puffer coats have already made a major statement this fall and winter, and this trend is only going to get bigger in 2020. This cropped puffer is a chic take on the trend.
Tailoring is also going to be a major 2020 fashion trend, so keep your blazers on-hand and get yourself a structured winter coat. I'm partial to the teddy variety, but the short-haired version above is so classic!
Dynamite Clothing
Dynamite is another store that is always on my shopping rotation. They have the best selection of officewear, with extended sizes! They often have sales up to 60% off, which is my favorite time to shop.
Their holiday dresses are so cute – this silver sequin wrap dress is the New Year's Eve dress of my dreams, and it comes in red and black too!
I'm also so into this mock neck fit-and-flare dress for the winter – the organza is so perfect for winter and will definitely be a major 2020 trend!
For casual wear, this wrap sweater is so chic and easy to style – it would look so good paired with these tailored trousers (another 2020 trend!) and a structured blazer.
If you're looking to upgrade your office wardrobe this new year, definitely check out these picks.
Pretty Little Thing
We've already talked about how Pretty Little Thing has the cutest holiday party dresses, but don't let that distract you from their trendy winter collection!
Luxe fabrics never go out of style, so a satin button-down is definitely a closet essential. This satin button up would look so chic tucked into a leather skirt – which would look amazing paired with this aviator coat! All of these are going to be hot 2020 fashion trends.
Cardigans, another 2020 trend, are also a major winter essential, and I am such a fan of the mini variety. They're perfect for unexpected layers, and this beige color is a must-have.
I want to hear from you!
What are your winter essentials? What's on your shopping list for your 2020 wardrobe? Let's swap style tips below!