This post may contain affiliate links, which means we may receive a commission if you purchase through our links. Please
read our full disclosure here
.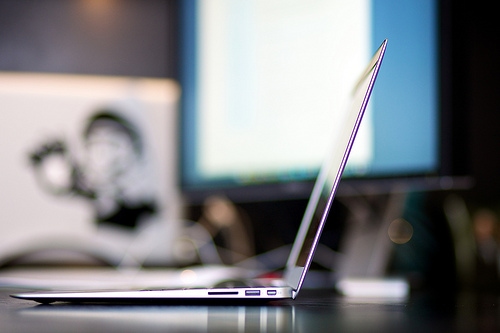 Back in the Dark Ages, when laptops first hit the market and were enormous, clunky monsters, there was no need for laptop cases. But as laptops slimmed down, some enterprising soul saw the need for a bag that would allow us to transport our machines from place to place without having to — God forbid —actually hold it, and thus, the laptop case was born.
The market for laptop cases is hardly limited, and sizes and styles vary enormously. Whether you're looking to keep things simple or store your entire life alongside your computer, College Fashion has you covered with 18 stylish and unique laptop-specific bags.
1. The Laptop Tote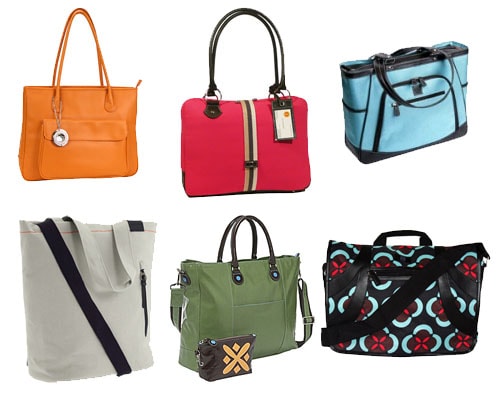 Sumdex Samantha Laptop Tote – KoloBags, Mango Tango Canvas Portfolio Laptop Bag – KoloBags, Clark & Mayfield Sellwood Laptop Tote – KoloBags, Incase Tote – Zappos.com, Urban Junket t.o.t.e. Laptop Tote – eBags.com, Nuo Chloe Dao by Nuo Laptop Tote – KoloBags
If you're looking for a bag that'll fit in anywhere, whether that's the classroom, the mall, or the office, a laptop tote might be the answer. Able to carry both your laptop and essentials, the tote doubles as a purse as well as a style statement. A properly chosen laptop tote can follow you past college and into the working world.
2. The Messenger Bag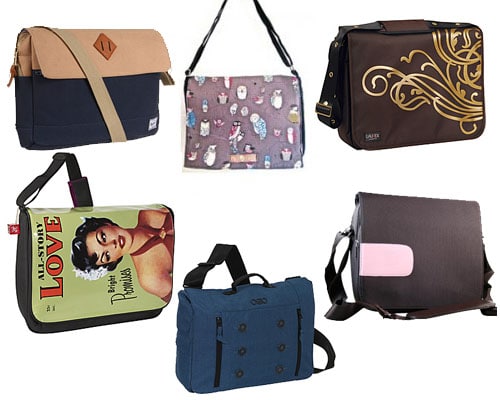 Herschel Morgan Canvas – Zappos, Two Trees Design Hoot Owl Messenger Bag – Overstock.com, Laurex 17″ Laptop Messenger Bag – eBags.com, Mobile Edge Maddie Powers Messenger – eBags.com, OGIO Women's Manhattan Laptop Messenger – eBags.com, Kroo USA 10″ Laptop Messenger Bag – KoloBags
For a funkier, more casual vibe, consider the laptop messenger bag. While you can certainly get sleek and professional with these, the sheer amount of crazy prints and designs that these bags come in begs the question…why? These bags can range in size, from being able to hold only your laptop to the entire universe.
3. The Laptop Backpack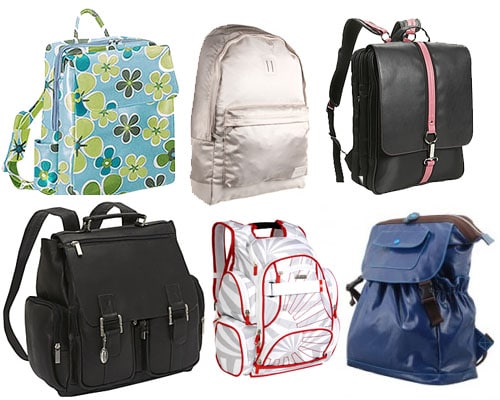 Kara B Metro Laptop Backpack – KoloBags, Nixon Precept Backpack – Zappos.com, Mobile Edge Komen Paris Backpack – eBags.com, David King & Co. Laptop Backpack – eBags.com, OGIO Legend Laptop Backpack – KoloBags, Urban Junket Kathy T.O.T.E. Laptop Backpack – CoolComputerBags
Laptop backpacks are great for keeping all your things in one place and your shoulders blessedly free of uneven weight. (Your spine will thank you.) Sturdier and larger than the other offerings, these bags can fit pretty much anything you can cram into them, so long as you can still stand up. Not to mention they're pretty much perfect for a bike ride or a commute to school.
What do you think?
What do you use to carry your laptop? Do you prefer one of the above designs over the others? Or is there another design that you've found particularly useful? Let us know your thoughts in a comment!