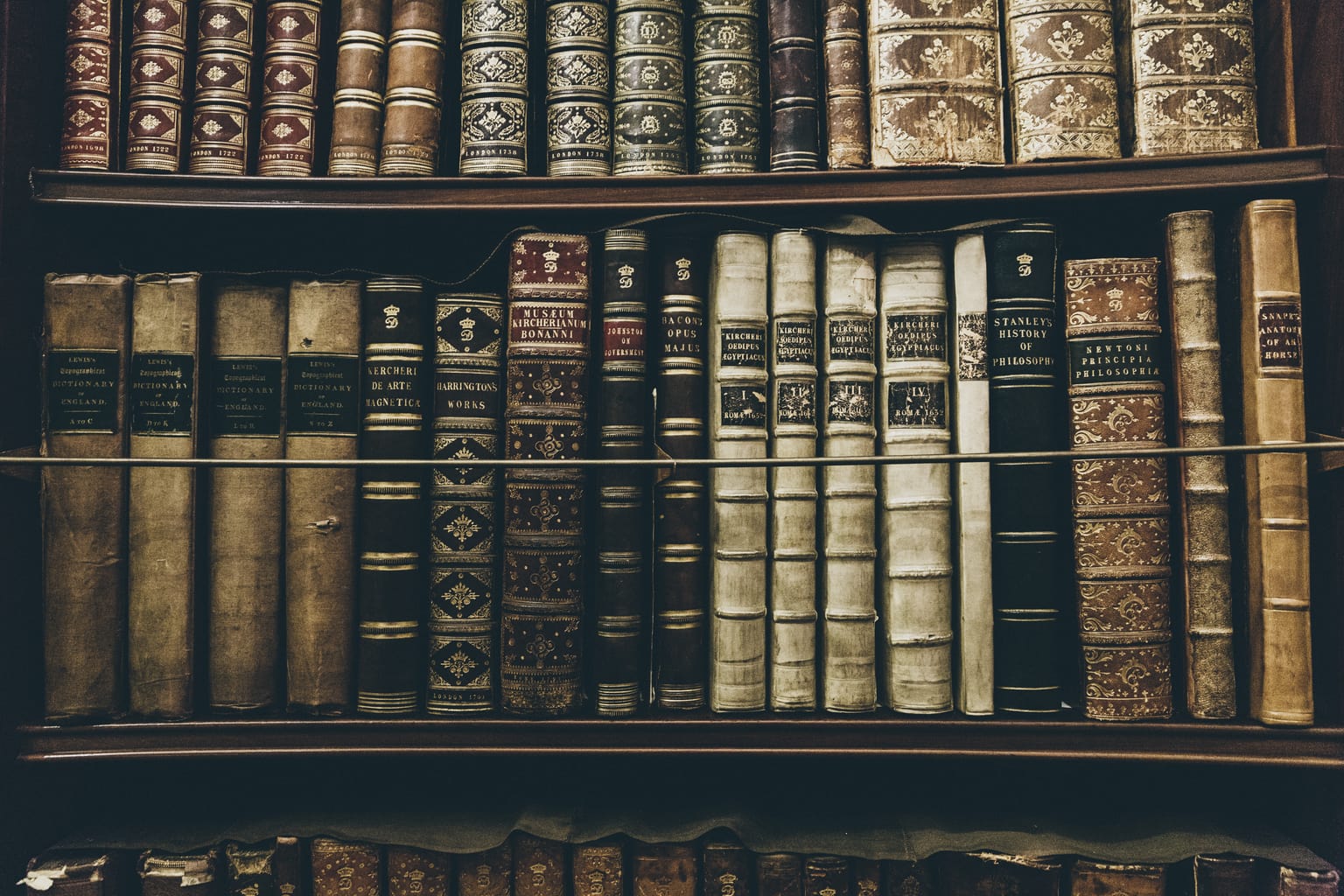 Everyone knows that gifting a book lover a book can be one of the most trying and stressful ordeals of your gift-giving life. Sure, you know that they love to read — but what if they already own the book? What if they hate the author? What if they only like collecting hardback antique books and Barnes & Noble classics? (Guilty as charged.)
Well, have no fear! Featured below are 15 gifts under $50 guaranteed to please any true bookworm. Happy scrolling!
Shakespeare Insults Mug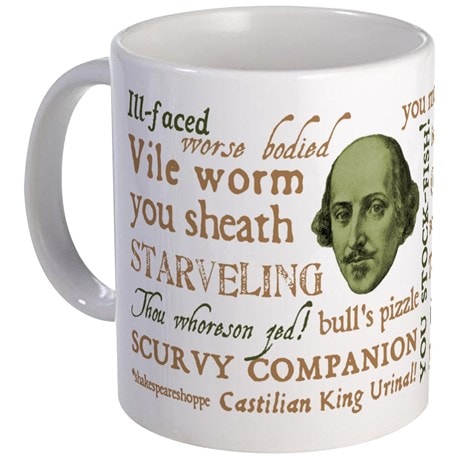 Will you or won't you get this insult Shakespeare mug? (Via Cafepress.)
It's not an easy task to compile Shakespeare's nastiest asides onto one mug — especially when you take into consideration the fact that the man coined and popularized a large chunk of our modern-day vocabulary. But this one does a pretty fantastic job at it.
Alice in Wonderland Wallet
Dinah will never guess the fun you've had with the flowers (via Hot Topic).
Show off your financial responsibility with this simple wallet inspired by Disney's Alice in Wonderland. Perhaps if you load it up with dollar bills and matching Disney princess checks, the flowers will be a whole lot nicer to you than they were to poor Alice.
Narnia Travel Poster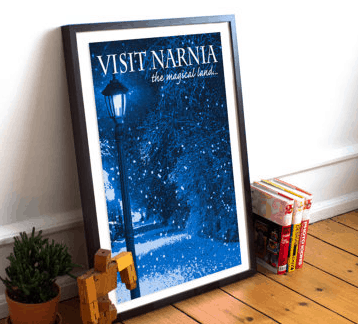 Visit the magical world of Narnia today! (Via Etsy.)
We're not saying that the poster is a portal to the Narnian universe — but it wouldn't hurt to try, right? You might even turn out to be the next Lucy Pevensie or Polly Plummer.
Winnie the Pooh Plush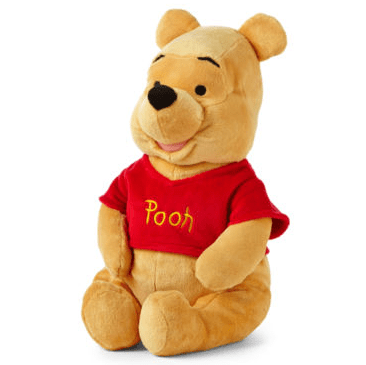 Hold on to this "silly bear" whenever you're feeling blue (via JCPenney).
Speaking as someone who saw the original Hundred Acres stuffed animal collection in the New York Public Library last December, let me just that you're better off with the JCPenney plush set. The first Piglet still gives me nightmares (click the image link at your own risk).
Not All Who Wander Are Lost Print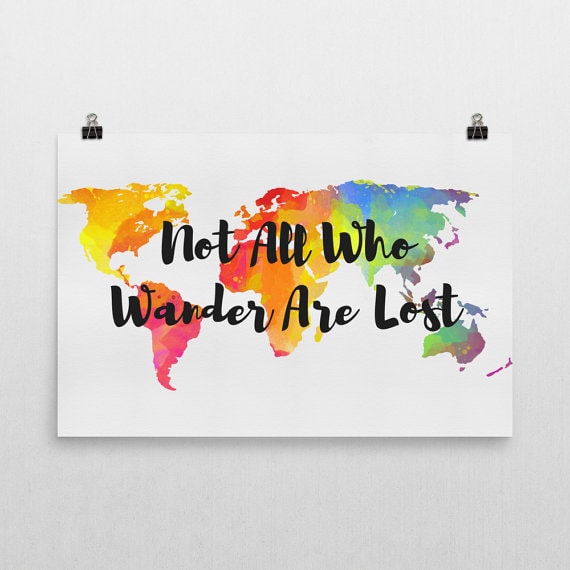 The one art print to rule them all (via Etsy).
There are so many wonderful quotes from J.R.R. Tolkien's Lord of the Rings trilogy, but this one is by far the most marketable. And for good reason, too: Who doesn't want a minimalist print combining a love for world travel with a love for hobbits and Middle Earth?
Book Lover's Soy Candle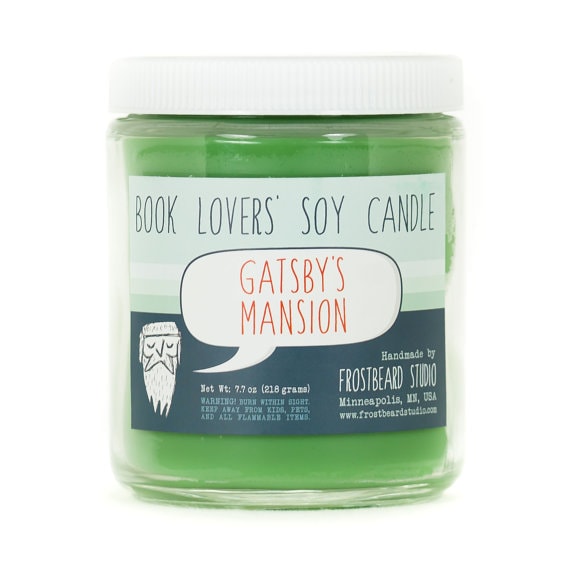 It's high time you got yourself a decent candle, old sport (via Etsy).
In case you're wondering, the experts at Frostbeard Studio think that Gatsby's mansion smells like champagne fizz, sea, mist, and daisies. I'm guessing they're not too subtle on the daisy scent either. (Other rich-smelling scents in their shop: Pemberley Gardens, Trashy Romance Novel, and Headmaster's Office.)
Jane Eyre Infinity Scarf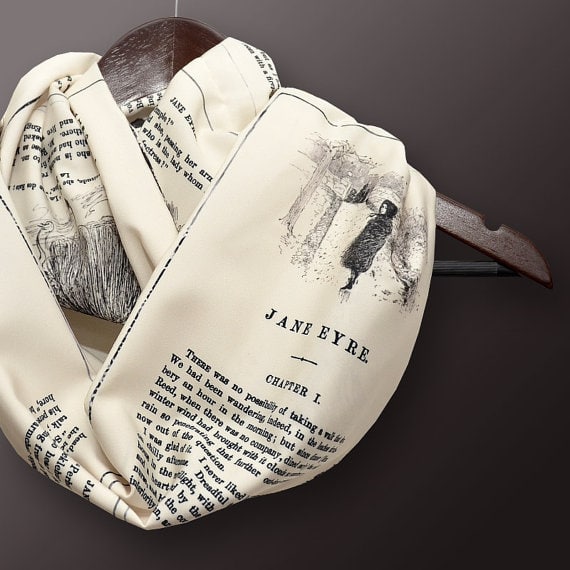 Stay warm with the words of Charlotte Brontë (via Etsy).
"Do you think, because I am broke, failing Biology, wearing day-old sweatpants, and in college, I can't buy myself a literary infinity scarf? You think wrong!" — Jane Eyre as a university student, probably.
Trent Austin Design Book Ends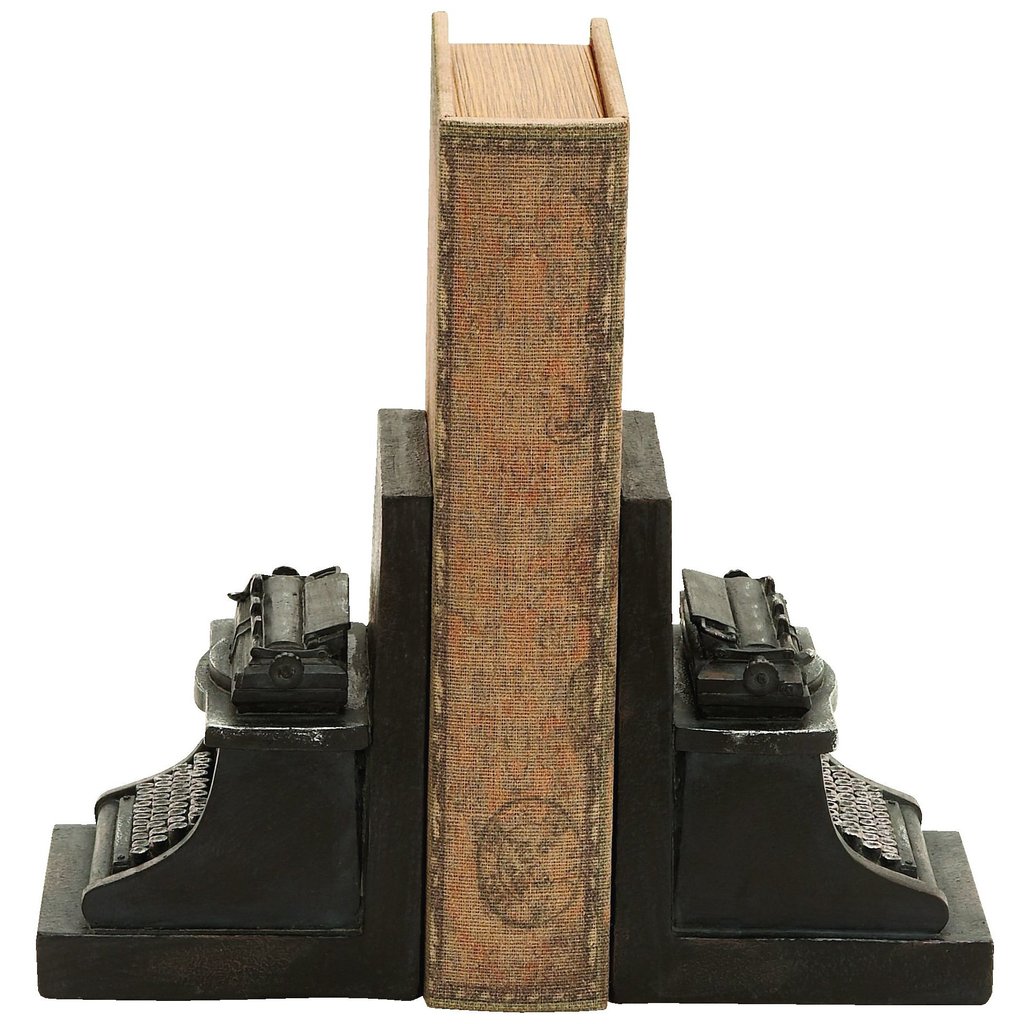 Ribbon not included (via Wayfair).
If your gift recipient is a writer and/or into vinyl records and old-school stationery sets, they're bound to fall in love with these fashionable typewriter book ends.
Harry Potter Coloring Book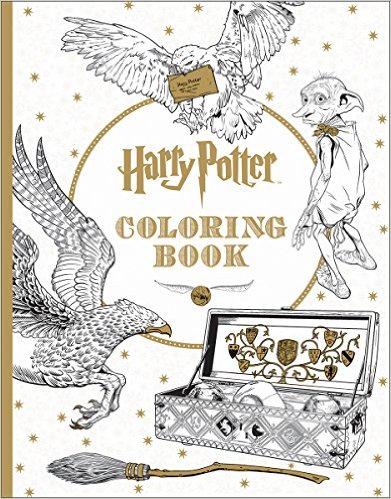 Look! It's a Nimbus 2000! (Via Amazon).
The paperback version includes over 90 pages of wizarding world magic. Dare to color Lord Voldemort a deep shade of green, and make sure that you pin your favorite piece of artwork to the dorm mini fridge.
Harry Potter Horcrux Book Set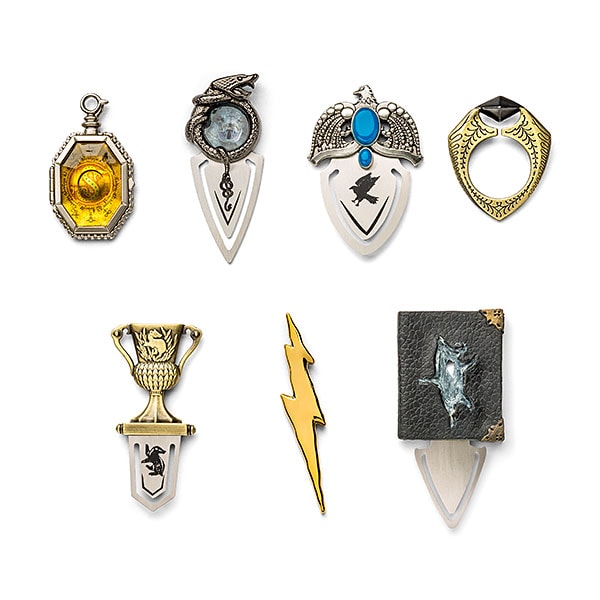 You won't want to destroy these handsome horcruxes (via Think Geek).
The one and only Albus Percival Wulfric Brian Dumbledore gave up his life for the pursuit of Voldemort's horcruxes — the least you can do to honor his memory is to wear each pin like a badge of Gryffindor honor.
Book Shop Enamel Pin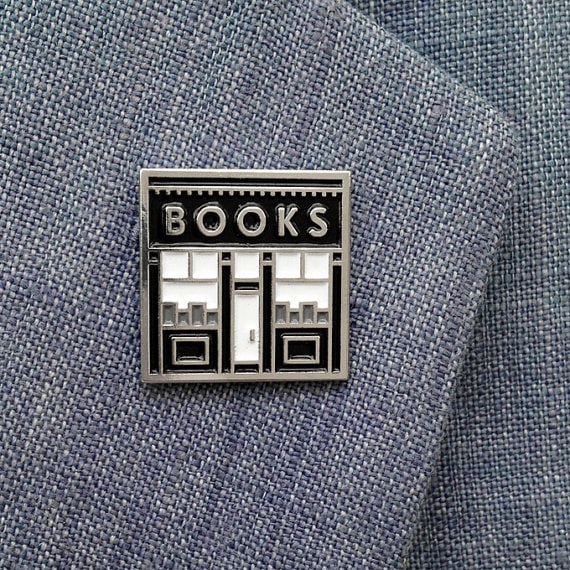 Show off your love of books in style (via Etsy).
Because pins are all the rage lately, why not invest in one that reminds everyone around you that books are #1 in your heart? As my Jane Austen soulmate once said, "The person, be it gentleman or lady, who has not pleasure in a good novel, must be intolerably stupid."
Peter Rabbit Canvas Tote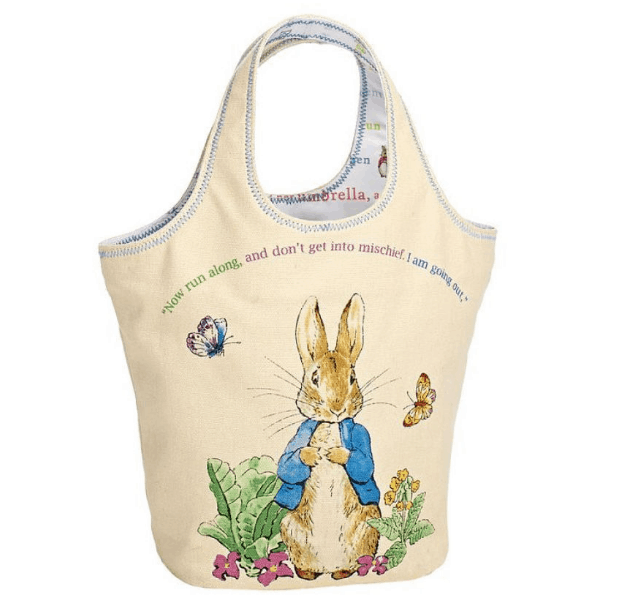 Perfect for holding your favorite hardback books (via Barnes & Noble).
While I wouldn't recommend storing carrots or leafy greens in this Beatrix Potter-inspired canvas tote, it's perfect for your college textbook needs!
Litograph Poster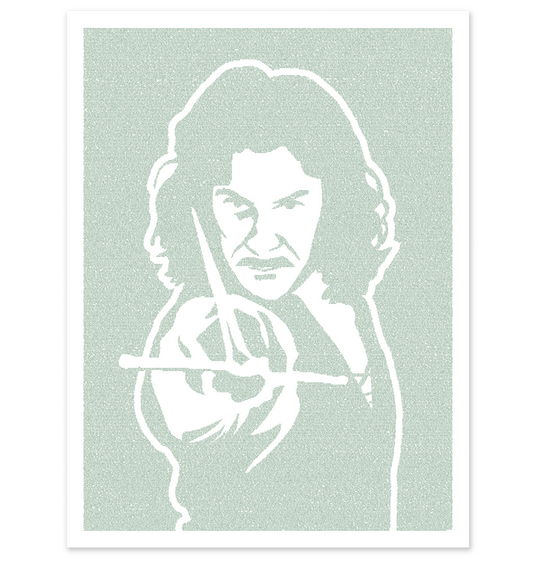 Witness the Princess Bride in all its textual glory (via Lithographs).
"Hello, my name is Inigo Montoya. You borrowed and lost my favorite book. Prepare to die." (100% an acceptable response to irresponsible book stealers if you ask medieval scribes.)
Jane Austen Action Figure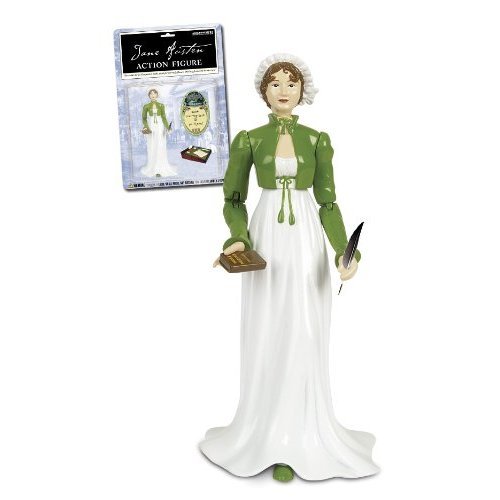 This action figure fights against the patriarchy and social hypocrisy (via Amazon).
It is a truth universally acknowledged that every diehard Austen fan must own at least one Jane Austen collectible figure. (Also, every true Janeite must prefer the 1995 version to the 2005, but that's a conversation for another day.)
Bibliographia: 100 Literary Postcards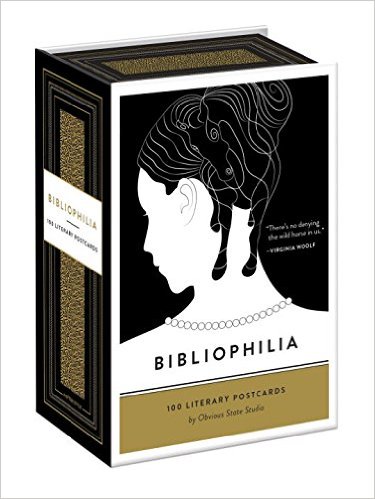 Strike up a correspondence with a fellow book lover today (via Amazon).
With one of these literary postcards, you may not have enough room to describe exactly how Walden changed your life, but you'll definitely have the space to tell your friend you were at Concord, Massachusetts just the other day.
Thoughts?
Are you a bibliophile? Who's your favorite author? Favorite book? Would you buy any of the products featured here for a friend or yourself?
Tell us all about in the comments section!