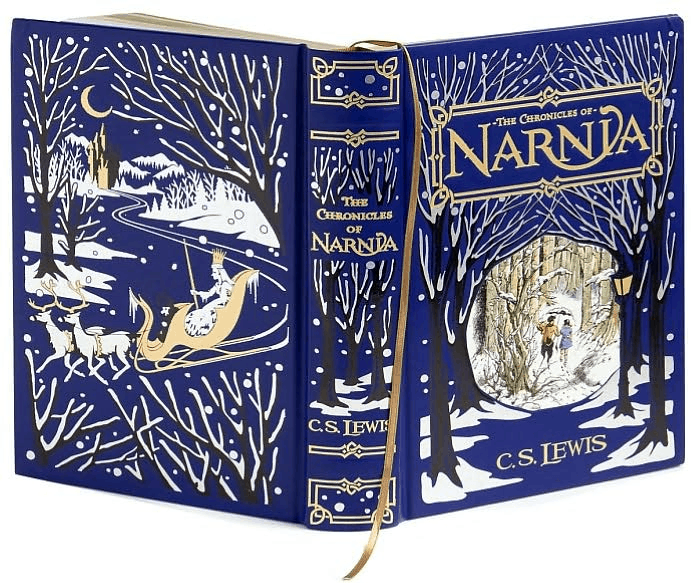 Following up on our last piece on The Lion, the Witch, and the Wardrobe, Part Two of our fantasy miniseries explores the lesser-known female heroines of The Chronicles of Narnia series. True Narnia fans, rejoice!
Polly Plummer
"How exactly like a man! And don't say I'm just like a woman, or you'll be a beastly copy-cat." (MN)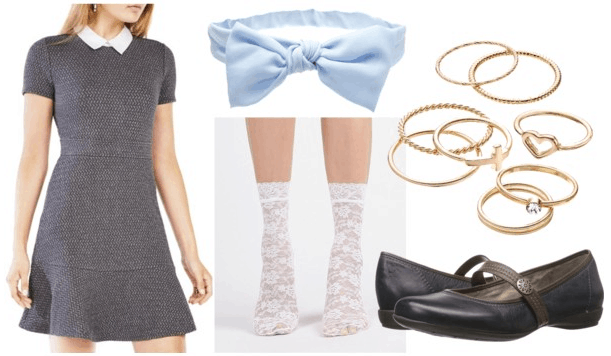 Products: Dress – Belk | Bow – Forever 21 | Socks – Amazon | Rings – Kohl's | Shoes – Zappos
Depending on whether you chose to follow The Chronicles of Narnia plot chronologically or based on publication date, The Magician's Nephew may or may not have been your first Narnia book. If it was, you probably identified with Polly Plummer, the 11-year-old female protagonist.
Besides serving as a great foil to her fellow human neighbor and the future professor in The Lion, the Witch and the Wardrobe, Polly is given the amazing privilege to watch the creation of Narnia by Aslan himself. Prior to that, she authors a secret story and drinks ginger beer up in her house's attic. And, prior to ALL of that, she gains infinite coolness from the very euphony of her name. (In other words, Polly Plummer = perfection.)
Jill Pole
"Please, how am I to get to Narnia?" (SC)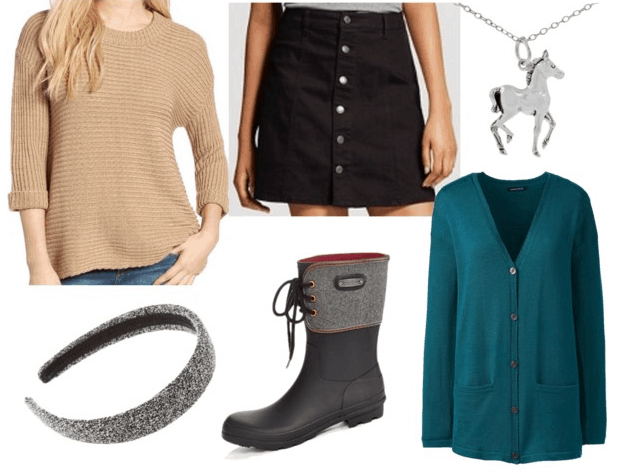 Products: Top – Nordstrom | Skirt – Target | Necklace – Target | Headband – Icing | Boot – JCPenney | Cardigan – Lands' End
Following the positive transformation of Eustace Stubbs (formerly grouchy cousin to the Pevensies) in The Voyage of the Dawn Treader, C.S. Lewis' The Silver Chair tells the story of Eustace and his classmate Jill Pole's quest to find King Caspian's long-lost son, Prince Rilian.
Throughout the course of her Narnian adventures, Jill grows from being a bullied schoolgirl to a strong and capable heroine. She overcomes her claustrophobia, strengthens her friendship with Eustace, and becomes an all-around better person (which I feel is true of all friends of Narnia, actually). Though her name isn't quite as cool as Polly Plummer's, Jill Pole is all right in our books.
Aravis
"And what business is it of yours if I am only a girl? You're probably only a boy: a rude, common little boy—a slave probably, who's stolen his master's horse." (HHB)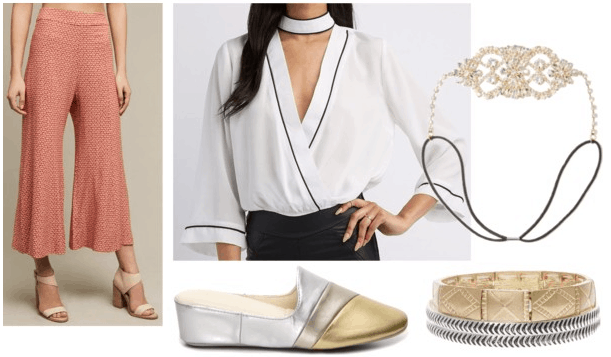 Products: Pant – Anthropologie | Top – Charlotte Russe | Headwrap – Charming Charlie | Slipper – DSW | Bangles – Icing
The only non-human of the bunch, Aravis is one of my favorite Narnia characters ever. A daughter of the Calormene nobility, her people are the representation of Arabs and/or Indians (there's some debate) in C.S. Lewis' fictional world.
We first meet Aravis in The Horse and His Boy as she's escaping from the prospect of an arranged marriage. She travels alongside Bree ("The Horse") and Shasta (the "Boy") north towards Narnia, telling fascinating stories and reconciling her aristocratic arrogance with bravery and intelligence. Shasta and Aravis' friendship proves to be endgame: Shasta, who later turns out to be the heir to Archenland, marries her later on and they rule the kingdom fairly.
Thoughts?
Were you obsessed with The Chronicles of Narnia series growing up? Who was your favorite character? What other book series would you like to see represented on College Fashion? Tell us all about it!