This post may contain affiliate links, which means we may receive a commission if you purchase through our links. Please
read our full disclosure here
.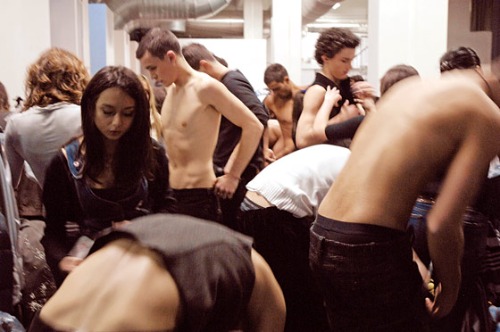 Though some may say the fashion industry is overly limited in its view of beauty, the high fashion world can also be an extremely accepting place, unrestricted by societal norms and customs. This is especially true in the modeling world, especially where gender is concerned. In recent years, the industry has made great strides toward embracing unconventional gender roles through the models it employs and how they are utilized.
In this edition of Models 101, I'll detail the progression of gender roles in modeling, and show you how the industry is working to challenge popular gender stereotypes and advance us toward gender equality and acceptance.
Unconventional Beauty & Modeling Industry Trends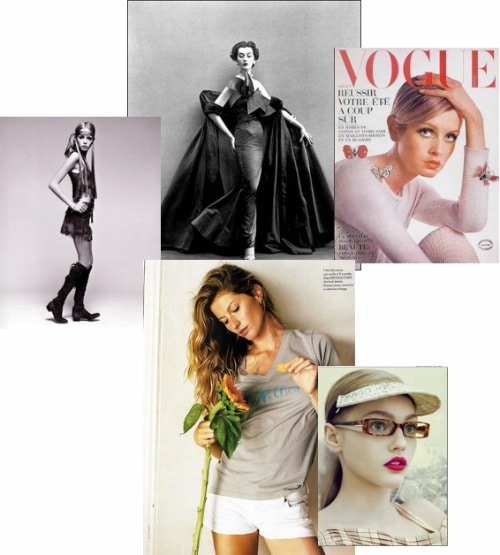 Before we delve into our discussions of gender, one point must be emphasized: Designers' muses have consistently possessed beauty traits deemed "unconventional" for their times.
For example, just think of Twiggy – when tall, elegant women with prominent curves were walking the runways in the '50s, Twiggy became a breakout star because she embodied the opposite aesthetic. Animated and intriguing with her big doe eyes and cropped hair, the petite blonde stood out, and accordingly, became the face of the 1960s.
Even more recently, after seasons of watching tanned, dark-haired, largely Brazilian-born girls like Adriana Lima and Gisele Bundchen walk the runways, blond, blue-eyed beauties with pale skin, such as Sasha Pivovarova suddenly shot into the spotlight. Eastern European models like Sasha wouldn't have been given a second glance by most in the height of fashion's "Brazil craze," but someone found their unique look inspirational and, eventually, their beauty became the new standard.
Recently: The Rise of Androgyny in Fashion
In keeping with fashion's obsession with "unconventional" beauty, for the past few seasons, androgyny has been the word on everyone's lips.
This trend began when designers deemed an overly feminine look too predictable, and began to choose models whose looks toed the line between masculine and feminine. This trend worked on both sides of the modeling industry, as androgyny became desirable in both men's and women's shows.
Yet, no matter how strong a jawline a female model had, those who walked in the women's shows were still unquestionably female. That is, until recently.
Now: Gender-Defying Models in Womenswear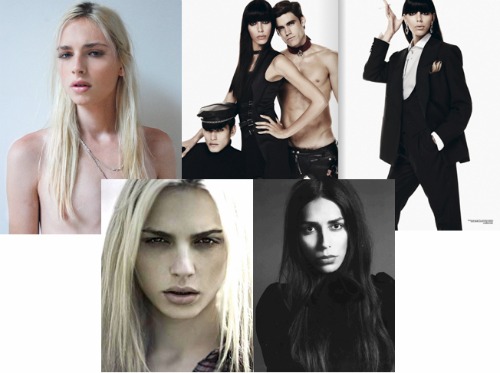 Today, transsexual models like Lea T, and male models like Andrej Pejic, who have begun to work with womenswear designers, are drawing both speculation and fascination from fashion insiders and onlookers alike.
With such innovative and progressive minds at the helms of the fashion industry, it's no wonder that gender norms are now being challenged. Top designers ask, "Why can't a couture gown come in the form of a lace bodysuit, even if it'll only be worn by the likes of Lady Gaga or Daphne Guinness?", "Why can't we push the boundaries of sexiness in ad campaigns to question what society has deemed acceptable?", and now, "Why can't a beautiful person, who happens to have been born male, walk in a women's fashion show?"
Proponents of this movement argue that the concepts of masculinity and femininity are constructed, as from birth men and women are mostly the same, minus some anatomical technicalities. They also argue that it is largely the people we interact with, as well as the mass media's expectations of what characteristics a boy or girl should have, that shape our modern ideas of gender.
The Fashion Industry's Role in Promoting Gender Acceptance
The fashion world is uniquely equipped to inspire social change: They have a major audience, full of attentive and enthusiastically dedicated followers who watch and analyze every move fashion houses make. So, when houses like Givenchy, Jean Paul Gaultier, or Marc Jacobs imply that gender is flexible by casting male-born models for women's shows and ads, conversations about the concept of gender automatically begin.
However, we still clearly have a long way to go if gender equality and acceptance is the goal – these strides simply represent the first steps in a long journey. Only when the greater world has accepted the insignificance of gender roles can we finally hope for acceptance of all people, regardless of their gender identity. But if anyone has the power and influence to get this movement going, it's the fashion industry.
Thoughts?
What do you think of gender bending in the modeling world? Do you see this as an important step in gender equality or would you rather see men stick with men's fashion? Let me know!