This post may contain affiliate links, which means we may receive a commission if you purchase through our links. Please
read our full disclosure here
.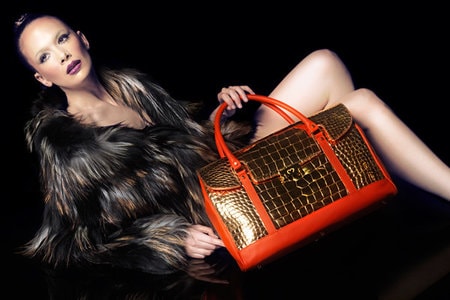 Photo Credit: ELLE
Many people love the look, feel, and warmth of wearing fur, but do not like the idea of wearing something that came from an animal. For people that fall into this category (including most of us here at CF), faux fur is a great solution to this problem. Faux fur is synthetic and man made, but it still looks and feels like real fur.
However, it has been shown that sometimes items labeled as "faux" fur are actually made from real animal furs. This has become hugely controversial, since many consumers deliberately buy fake fur, and this mislabeling hinders their ability to correctly choose the products they want to consume.
Labeling Real Fur as "Faux" Fur
It's a federal crime to mislabel fur, and this discovery has landed many retailers in hot water. The Humane Society of the United States has been the champion of exposing these deceptive labeling practices and uncovers new mislabeling every season.
For example, an investigation conducted by the Humane Society and New York Assemblywoman Linda Rosenthal uncovered many mislabeled jackets in the retail chain Century 21. Jackets that were labeled as faux fur or not labeled at all were found to be real rabbit, raccoon, or raccoon dog fur. Watch the video below to learn more:
This is only one of the many cases of faux fur mislabeling. In fact, in this past year, Neiman Marcus, Dr. Jays, and Eminent (Revolve Clothing) settled with the Federal Trade Commission for "faux" garments that actually contained rabbit, raccoon, and mink furs. Some of the garments under investigation were a Burberry jacket, and Alice + Olivia coat, and a Marc Jacobs coat.
Additionally, just last month, the Humane Society released a consumer warning message that retailer Kohl's was selling real rabbit fur accessories and marketing them as "faux fur." Many other retailers such as Macys, Saks Incorporated, Lord & Taylor, and Dillard's have also come under fire for mislabeled "faux" fur.
Why the Deception?
Traditionally, cheap animal furs would be mislabeled and sold as more expensive, higher quality furs. However, this new practice of mislabeling fake furs is reportedly done to capture the business of the growing number of consumers who try to avoid products that harm animals.
According to the Huffington Post,
"The demand for faux fur has increased as more people aim to shop cruelty-free. As manufacturers try to meet this demand, products are often mislabeled."
Additionally, many of the mislabeled garments uncovered contained fur from animals such as the raccoon dog, whose fur costs less than manufacturing synthetic furs. The raccoon dog has been documented to endure extremely inhumane harvesting practices, such as electroshock and being skinned alive for its fur, in countries with unregulated, little, or no animal welfare laws.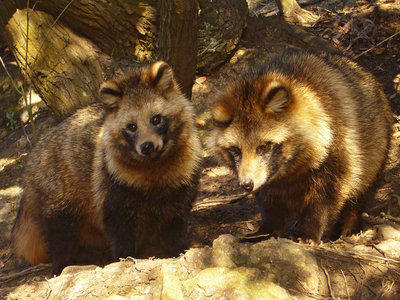 Raccoon Dog – Photo Credit: Wikipedia
How are Retailers Responding?
According to the Humane Society website,
"Leading retailers and designers, like Nordstrom, Lord & Taylor, Bluefly, St. John Knits, Michael Kors, and Andrew Marc have policies in place that have or will phase out the sale of raccoon dog fur."
Since raccoon dog is the most widely mislabeled fur, phasing it out will likely decrease misrepresentation of fur and faux fur products. Some retailers attribute the mislabeling to poor product descriptions.
According to the New York Times, the CEO of Dr. Jays.com, asserts in an email that:
"There were a handful of instances where a word may have been omitted in our product descriptions, and others where the word 'fur' was used to describe the style of a product, not intending to describe fabric content."
Other retailers argue that the manufacturers are to blame.
In a statement issued by Century 21 on their Facebook page, the retailer asserts,
"[We] do not create garment labels, the manufacturers do. It is the manufacturer's responsibility to provide an accurate account of materials used in the garment and to be transparent with the consumer before his or her purchase."
What does this mean for you?
Determining the difference between real fur and fake fur can be extremely difficult, which is why this mislabeling has become such a huge controversy. Some suggest that you should steer clear of anything that says "faux" if you are concerned about unknowingly purchasing real fur.
However, if that seems extreme, there are ways to distinguish between real and fake fur. You can learn how to do this by checking out the Humane Society's Field Guide to Telling Animal Fur from Fake Fur.
Thoughts?
What are your thoughts on mislabeled faux fur? Is it a big deal that real fur is being sold as fake fur? Would you be upset if you found out your faux fur was actually real fur? Whose responsibility is it to be transparent with consumers? The retailers, the manufacturers, or neither? Leave your opinions in the comment section!